10 Scenes Actors Could Barely Make it Through Without Laughing
Even Hollywood's most dedicated and phenomenal actors have a hard time keeping it together when it comes to sidesplitting, improvised scenes. Whether it's a fellow star going rogue and ad-libbing a funny line, hilarious scripts causing the cast to crack-up or simply someone with the case of the giggles, there have been many times that the camera has captured these massively entertaining moments on film. Sometimes, it doesn't even have to be a scene in a comedy movie.
Despite being initially pitched as a somber and serious scene where the five criminals are introduced, the guys in The Usual Suspects completely lost their cool when Benicio del Toro kept on passing gas in each take. Just like Paul Rudd and Leslie Mann tried (and failed) to keep it together when Melissa McCarthy went on an exploitative tirade in This Is 40. Let's take a look at 10 scenes that actors could barely make it through without laughing.
10
The Usual Suspects
Bryan Singer's Oscar-winning '90s neo-noir heist flick The Usual Suspects has long since been lauded for its many twists and turns and riveting storytelling, with the mystery chronicling the events surrounding a lucrative robbery gone awry and the enigmatic mastermind behind it. In the iconic scene in which the five criminals are forced to do the police lineup, they repeatedly crack-up and can't control their laughter despite it being written that they do the scene straight. Actor Kevin Pollack revealed that the reason the guys couldn't make it through the lineup filming was because of Benicio del Toro and his flatulence, claiming that he "farted like 12 takes in a row" and caused his fellow co-stars to completely lose it despite not copping to doing the deed.
9
So I Married an Axe Murderer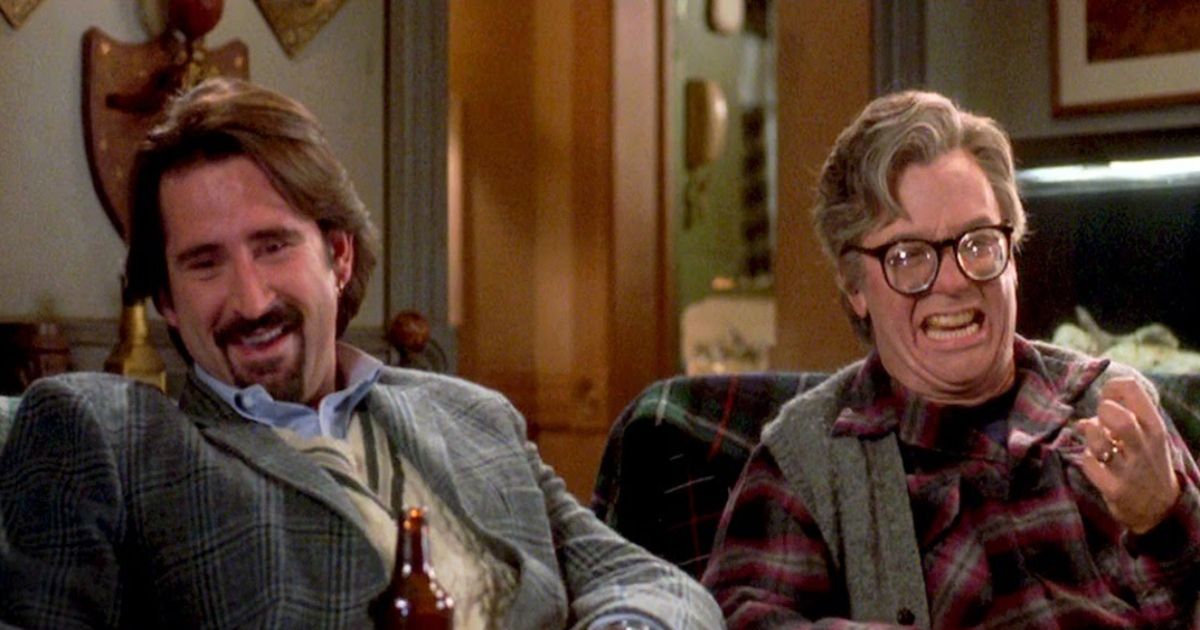 Comedic genius Mike Meyers is famous for portraying hilariously eccentric on-screen personas, delighting audiences with his fearless approach to humor and improvisation. The Saturday Night Live legend took on dual roles as father and son in the romantic black comedy So I Married an Axe Murderer, with his uproarious performance as Stuart MacKenzie causing co-star Anthony LaPaglia to lose his composure on camera. In the amusing scene, Meyers' Stuart goes on a rant against KFC's Colonel Sanders and how he put an addictive chemical in the chicken to make it so irresistible. LaPaglia couldn't stop laughing as Meyers went on his passionate fried chicken tirade, with his entertaining reaction making it in for the final cut of the film.
8
Beverly Hills Cop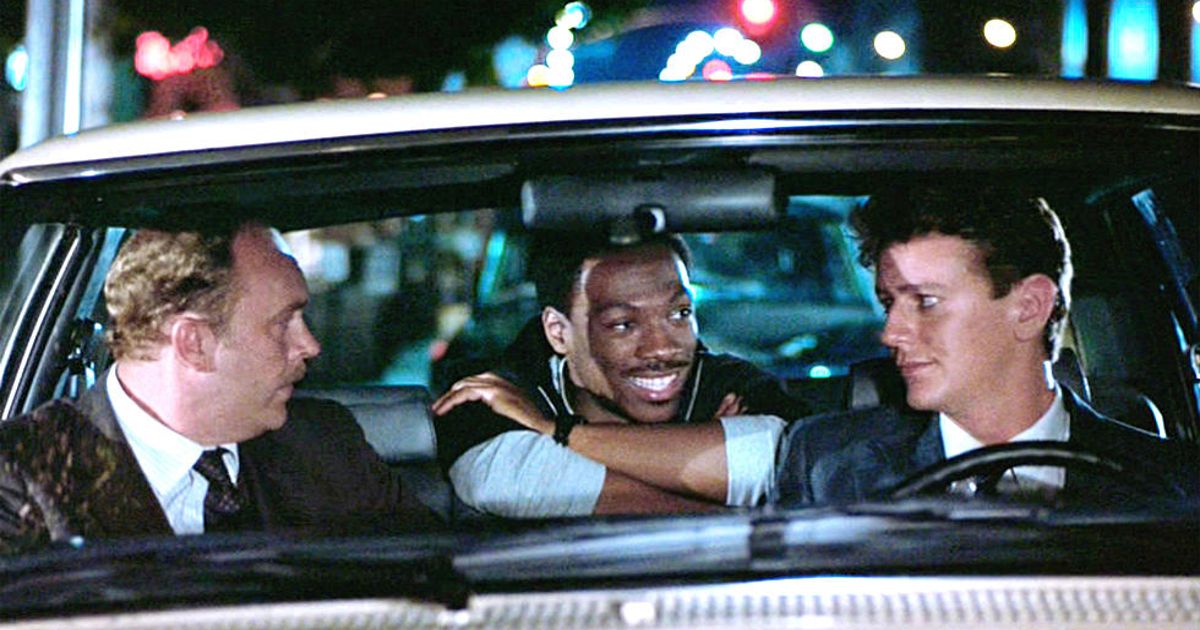 Eddie Murphy skyrocketed to superstardom when he appeared as a cast member on Saturday Night Live in the early 1980s before further establishing himself as a cinema leading man with roles in 48 Hrs. and Trading Places, yet it was his role as the fast-talking Detroit detective Axel Foley in Beverly Hills Cop that truly elevated the actor's star power. In true Murphy fashion, the comedian ad-libbed many of his lines in the film alongside Judge Reinhold and John Ashton, with one scene in particular causing his fellow co-stars to crack up.
Related: Eddie Murphy's 8 Funniest Movies, Ranked
When Foley covers for his fellow detectives in front of their superior, Murphy goes off script and raves about how the duo are "super cops," causing Ashton to hang his head in an effort to hide his uncontrollable laughter. The off-the-cuff exchange in Beverly Hills Cop was a result of Murphy having tried coffee for the first time, with the caffeine fix producing the hilarious improvised monologue.
7
Anchorman: The Legend of Ron Burgundy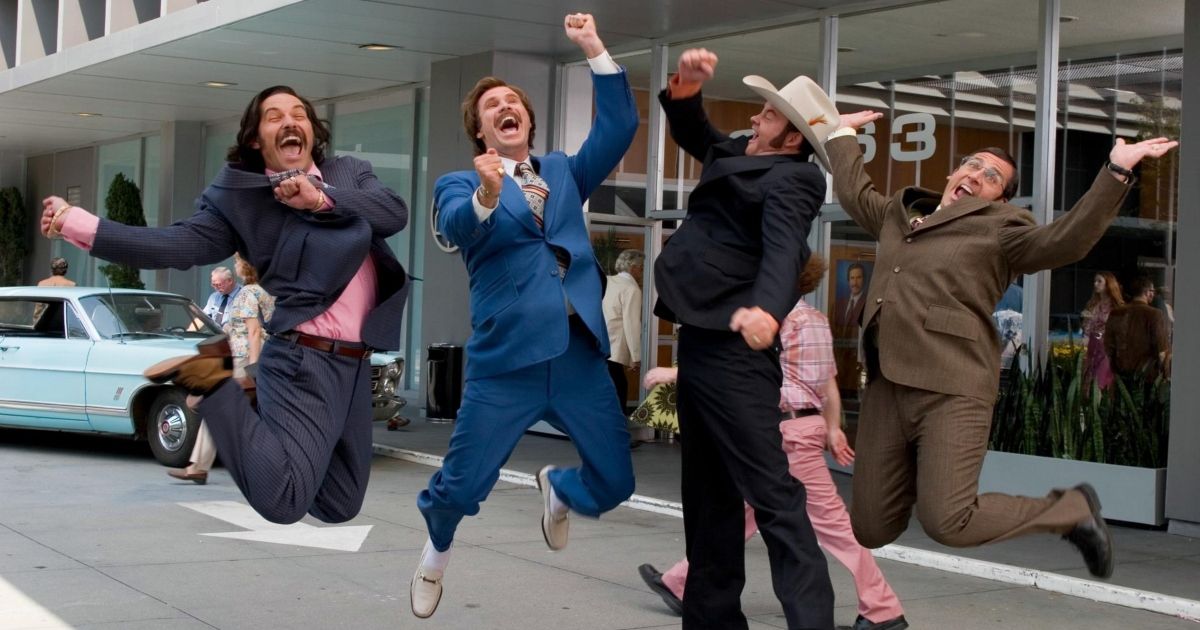 Anchorman: The Legend of Ron Burgundy features a delightful ensemble cast of Hollywood's funniest actors including Will Ferrell, Paul Rudd, Steve Carell, and David Koechner and centers on a group of friends at a San Diego television station in the 1970s and the hilarious hijinks they get swept up in. In a recent interview with GQ, America's sweetheart Rudd revealed how difficult it was to film the scene in which Carell's dim-witted character Brick enjoyed a "falafel hotdog" at lunch. The guys couldn't keep it together throughout the Anchorman scene, with Carell committing to eating the disgusting looking concotion and even causing Ferrell to break.
Rudd amusingly told GQ, "Every time Carell would take a bite of it, it was so repulsive, we'd all start laughing. We'd have to do it again, and then the buildup became funny because Will would then say 'By the way Brick, what is that you're eating?' And as soon as you just go 'By the way Brick', he didn't even get out 'What are you eating?' It was the pause and then noticing, and then we'd all just start laughing."
6
The 40-Year-Old Virgin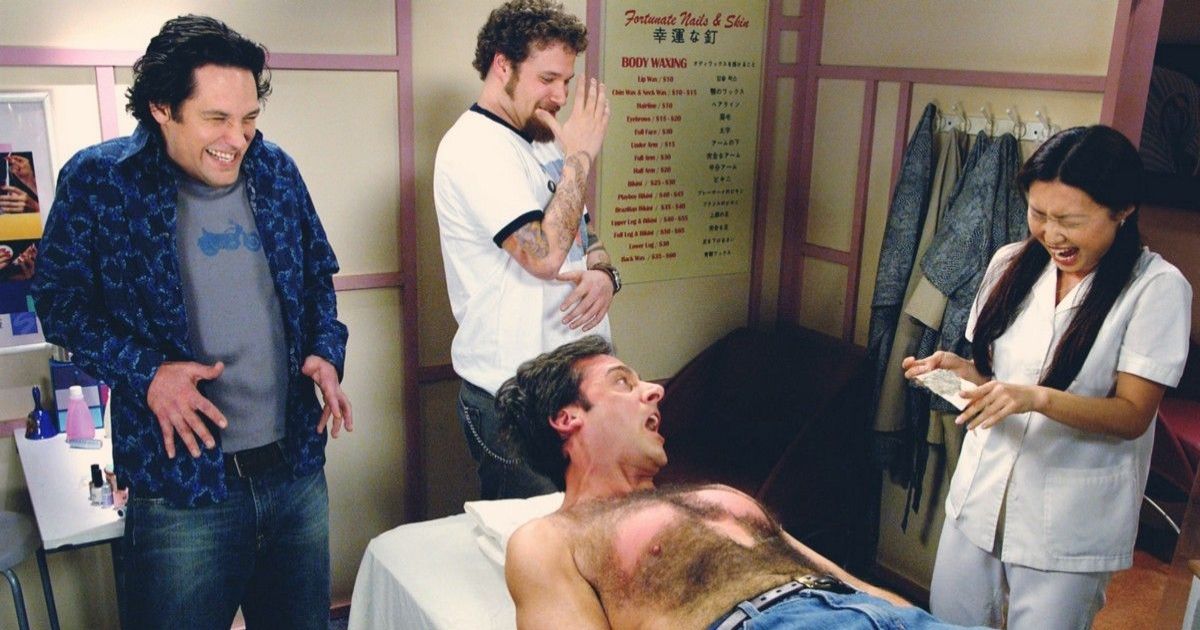 Steve Carell delivered an unforgettable performance as the hapless titular character in Judd Apatow's comedy classic The 40-Year-Old Virgin, with the celebrated hit chronicling the inexperienced Andy's quest to lose his virginity with the help of his oddball buddies. Fans of the flick can't help but remember the scene in which Andy receives an intense and sidesplitting professional body wax, as Carell yelled out some hilarious zingers while in the throes of pain.
Related: Here's Every Judd Apatow Film, Ranked
Co-stars Seth Rogen, Paul Rudd and Romany Malco couldn't keep it together as Carell actually had his chest hair waxed off, with Apatow later expressing, "We tried to prepare him, but we knew whatever would happen would happen, and of course, he delivered the funniest performance ever… Romany Malco ran off-set because it really made him sick. And Seth and Rudd had the funniest reactions of disgust."
5
Good Will Hunting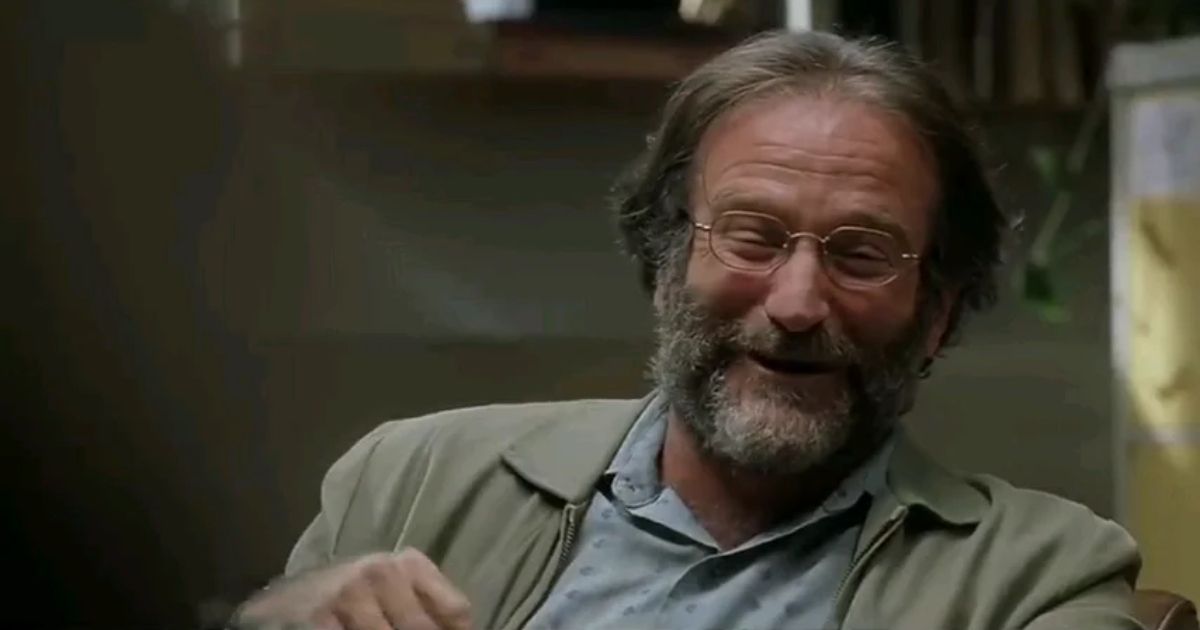 The late and great Robin Williams was revered for his rapid fire improvisation and off-the-wall humor, and he continously showcased his impeccable skills in both dramatic and comedic roles. His Oscar-winning portrayal of Dr. Sean Maguire in the acclaimed psychological drama Good Will Hunting remains one of his finest cinematic feats, with the actor appearing as Will Hunting's (Matt Damon) kind-hearted and encouraging therapist. Williams couldn't help but lighten the mood in a particularly sober scene when he went off-script, reflecting on his late wife while in a session with Hunting.
He confessed to Hunting, "She used to fart in her sleep," Williams disclosed. "One night, it was so loud, it woke the dog up. She woke up and was like, 'Oh, was that you?' I'd go, 'Yeah' – I just didn't have the heart to tell her." Damon managed to stay in character (albeit through genuine laughter) and the exchange was kept in the film.
4
Dumb and Dumber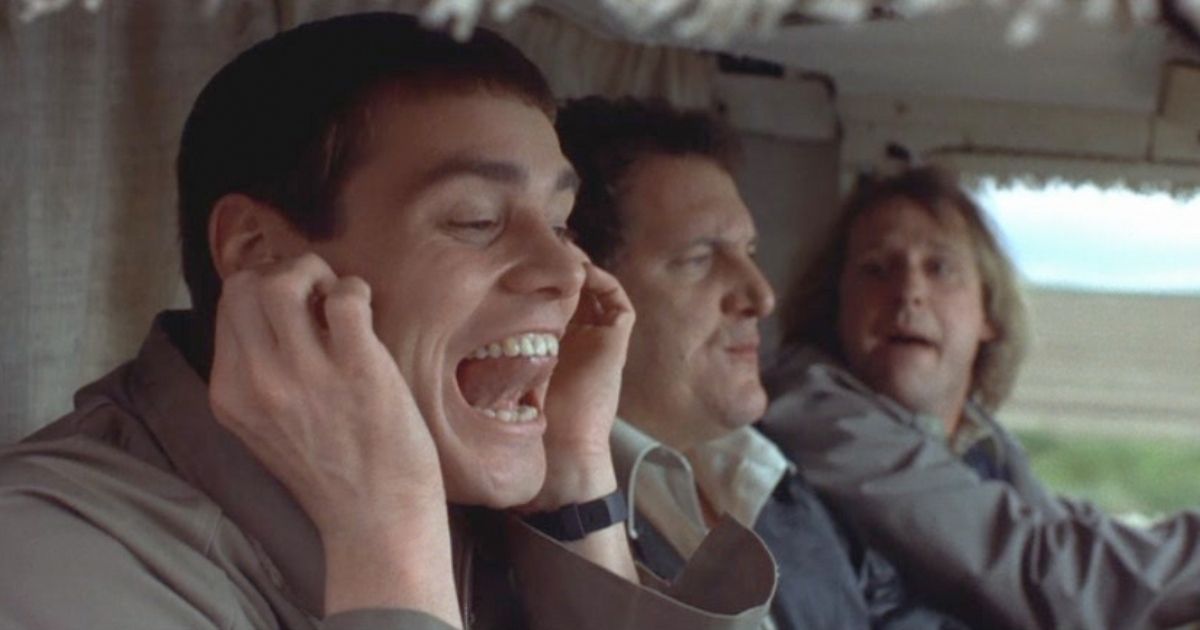 Jim Carrey and Jeff Daniels portrayed the eponymous lovable goofs in Peter Farrelly's buddy comedy Dumb and Dumber, which follows Lloyd Christmas and Harry Dunne as they find themselves on a cross-country road trip to return a mysterious briefcase to its rightful owner. When Lloyd and Dunne pick-up the dangerous henchman Mental, whom they believe to be a hitchhiker, the criminal gets more than he bargained for when Carrey's Lloyd demonstrates the most annoying sound in the world. Carrey proceeds to improvise a shriek at his fellow passengers, causing Daniels to attempt to restrain his laughter before collecting himself and joining in on the obnoxious noise-making.
3
The Master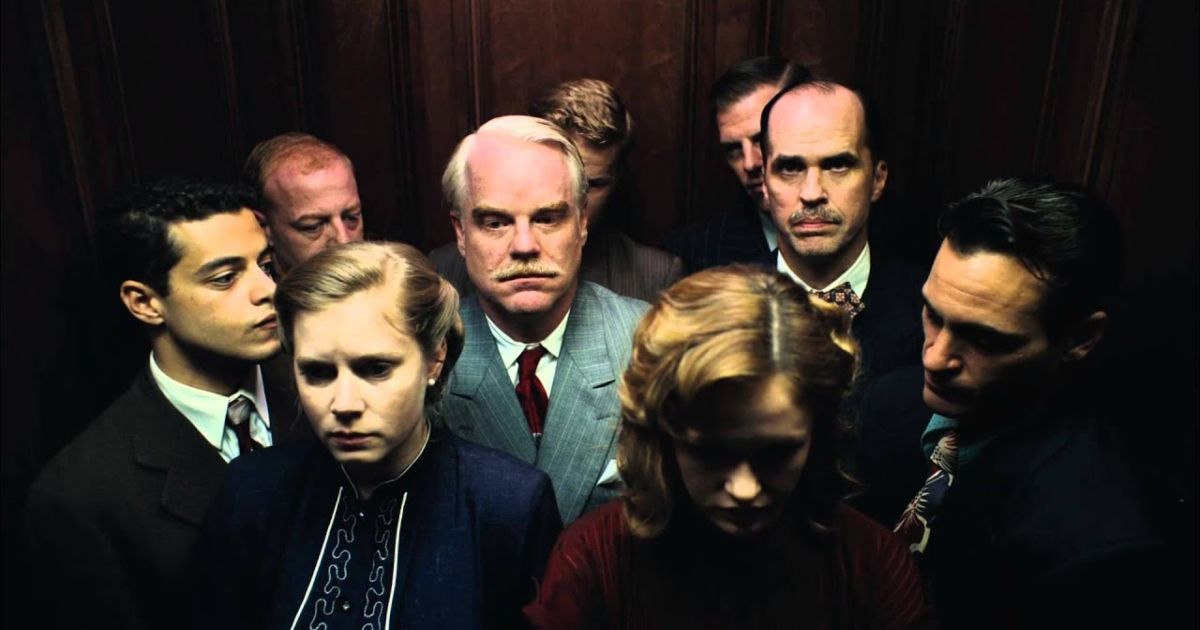 Lauded for his superb dramatic performances, the late Philip Seymour Hoffman earned an Oscar-nomination for his riveting portrayal of a World War II veteran struggling with PTSD in the drama The Master. While the film serves as a poignant look at post-war life and features the talent of fellow stars like Joaquin Phoenix and Amy Adams, its production had its fair share of amusing moments with the elevator scene being one of its most comical. Gas must be a reoccuring issue in Hollywood, as Paul Thomas Anderson's taut film quickly descends into delightful chaos when one of the actors let's one rip in the close-quarter scene; the outtake is hilarious and show the bunch cracking up over the unexpected sneaker.
2
This Is 40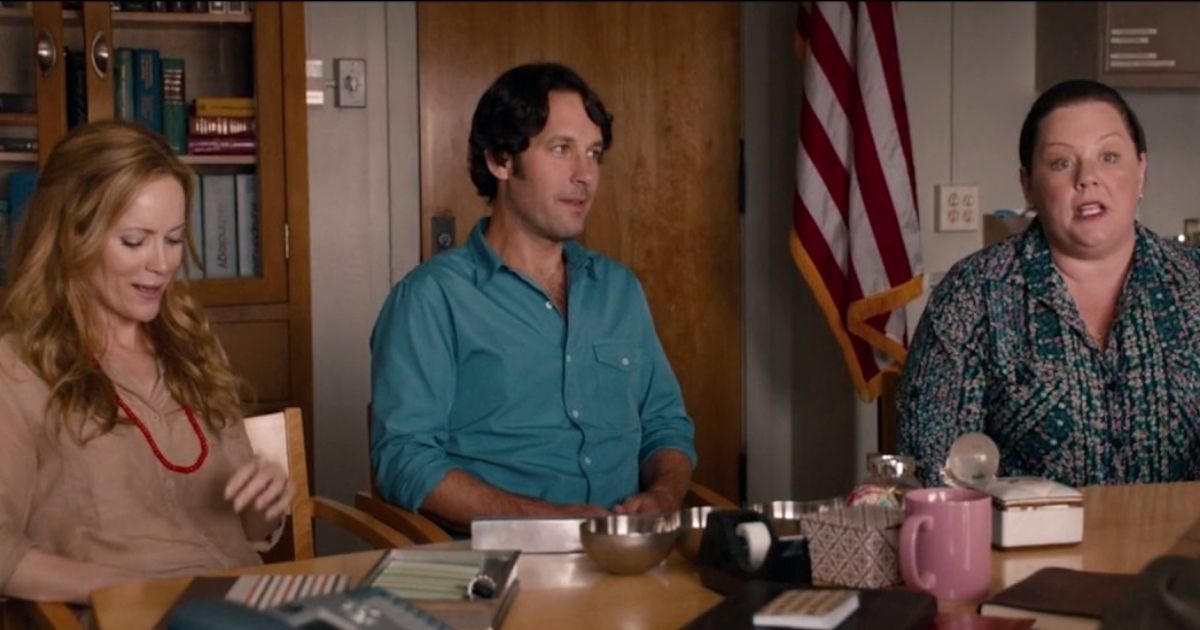 It should come as no surprise that when Melissa McCarthy takes on a comedic role, she will always serve up a heaping plate of giggles and laughs. Her uproarious appearance opposite Paul Rudd and Leslie Mann in Judd Apatow's rom-com This Is 40 truly showcases her impeccable improvisation skills, as she portrays the mother of a fellow student causing problems for the lead couple's child. The cast erupted into an uncontrollable fit of laughter when McCarthy went on a rant against Rudd and Mann's characters after being called into the principal's office, making for a priceless blooper reel that shows the comedian berating the duo and aggressively stepping to the stunned principal in side-splitting fashion.
1
American Pie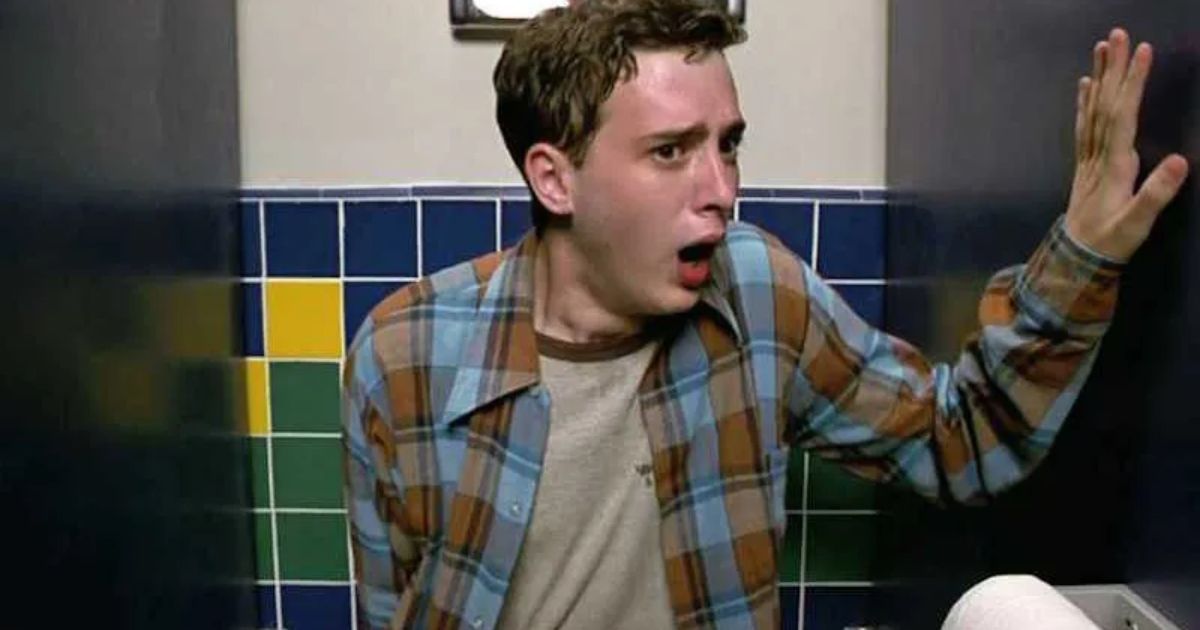 Having to pretend you're experiencing explosive diarrhea on camera while keeping a straight face is a tall order for any actor, as American Pie star Eddie Kaye Thomas learned first-hand while shooting the dicey bathroom scene for the memorable farce. After high school foe Stifler (Seann William Scott) spikes his coffee with a laxative, the public-pooping fearing Finch (Thomas) runs to the girls' bathroom where he is forced to endure a violent bowel movement with an audience of giggling teenage girls. Thomas struggled to keep his composure during the lively scene (as did the cast and crew), with some of his genuine reactions and snickering making the final cut in the blink-and-you'll-miss-it captured moment.
Tagged:
Actors
Barely
Laughing
Scenes