15 Best Paramount Pictures Films of All Time
Think about your top ten favorite movies of all time. There's a good chance Paramount Pictures produced at least one of them. Founded in 1913, Paramount Pictures has been one of the leading production companies since the beginning of Hollywood, setting the standard for movie-making. Their films range from all different genres, including drama, romance, comedy, thrillers, war, crime, horror, and everything in between. Despite the fact that we know Paramount today as a huge force in Hollywood, there was a point when the studio struggled to stay afloat in the 1930s during the transition from silent films to talkies. The studio at this point declared bankruptcy, per PBS, but was eventually able to push through this transition period and continue to bring stories to the big screen.
Paramount is notorious for producing epic big-budget films that often turn out to be the most successful films of the year. One of the most expensive and beloved films Paramount produced is James Cameron's epic 1998 romance/drama Titanic (which celebrates its 25th anniversary this year). With a budget of almost $200 million dollars, Titanic was labeled at the time as the most expensive movie ever made. Despite critics saying the studio would never make its money back, the filmis still one of the most successful and beloved movies of all time, earning over $2 billion and cementing its place as the third highest-grossing film of all time. Paramount's most successful film of the year 2022 was Tom Cruise's Top Gun: Maverick, which had a box office revenue of over $1 billion, and earned multiple Academy Award nominations, including Best Picture. Here are the top 15 best Paramount Pictures films of all time.
15
Iron Man
Superhero and action movies have become some of the highest-grossing and most popular genres of cinema over the past decade. We have seen films such as Avengers: Endgame and SpiderMan: No Way Home take home billions of dollars at the box office and stay at the forefront of pop culture for months and even years after their initial release. Robert Downey Jr.'s character Iron Man is easily one of the most popular superheroes known for his cool and subversive attitude. In 2008, Paramount and Walt Disney Studios teamed up to distribute the first installment of the Iron Man films. In addition to Robert Downey Jr. the film stars Jon Favreau, Gwyneth Paltrow, and Terrence Howard.
Related: Best Action Movie Franchises of All Time, Ranked
14
Ferris Bueller's Day Off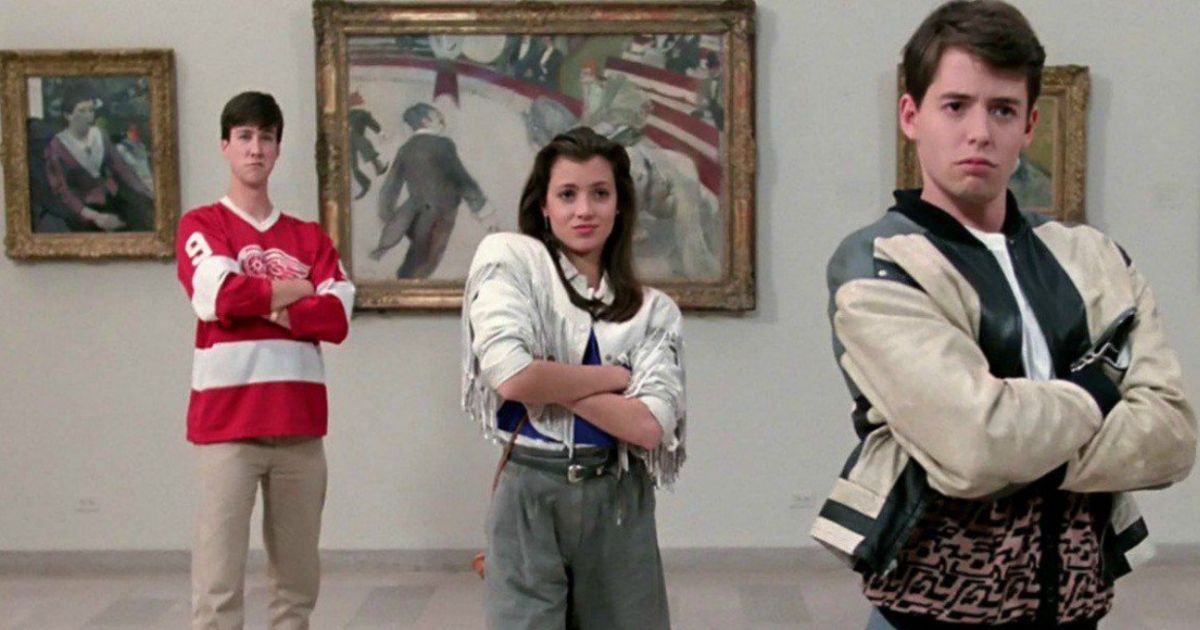 The 1980s comedy/romance movie, Ferris Bueller's Day Off, has become a cult classic over the years. Matthew Broderick stars as Ferris Bueller himself, the witty and slick teen who is a mastermind when it comes to getting out of going to school. Despite his principal and older sister catching on to him, Ferris is able to convince everyone in his life into letting him stay home from school. During one of his sick days, Ferris gets his best friend and girlfriend Cameron and Sloane to ditch with him and the three go on an action-packed day full of fun, disaster, and self-realization.
13
Grease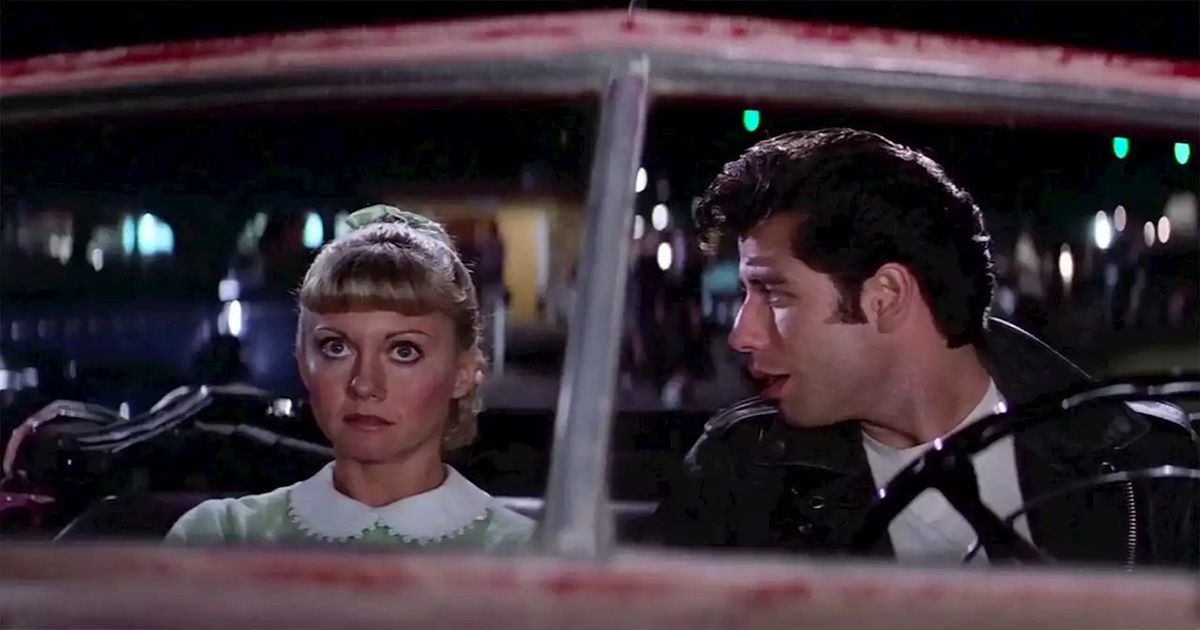 Grease has stood the test of time, first released in 1978 and being just as entertaining and watchable in the year 2023. The musical/romance starring John Travolta and Olivia Newton-John as the lovers Danny Zuko and Sandy Olsson is still referenced in media and pop culture today, as well as being widely recognized as one of film's most iconic couples. Grease was such a hit, in 1982, a sequel titled Grease 2 was released, and in 2016, Grease Live! aired, starring Aaron Tveit, Vanessa Hudgens, Julianne Hough, Carly Rae Jepsen, and Keke Palmer.
12
Shutter Island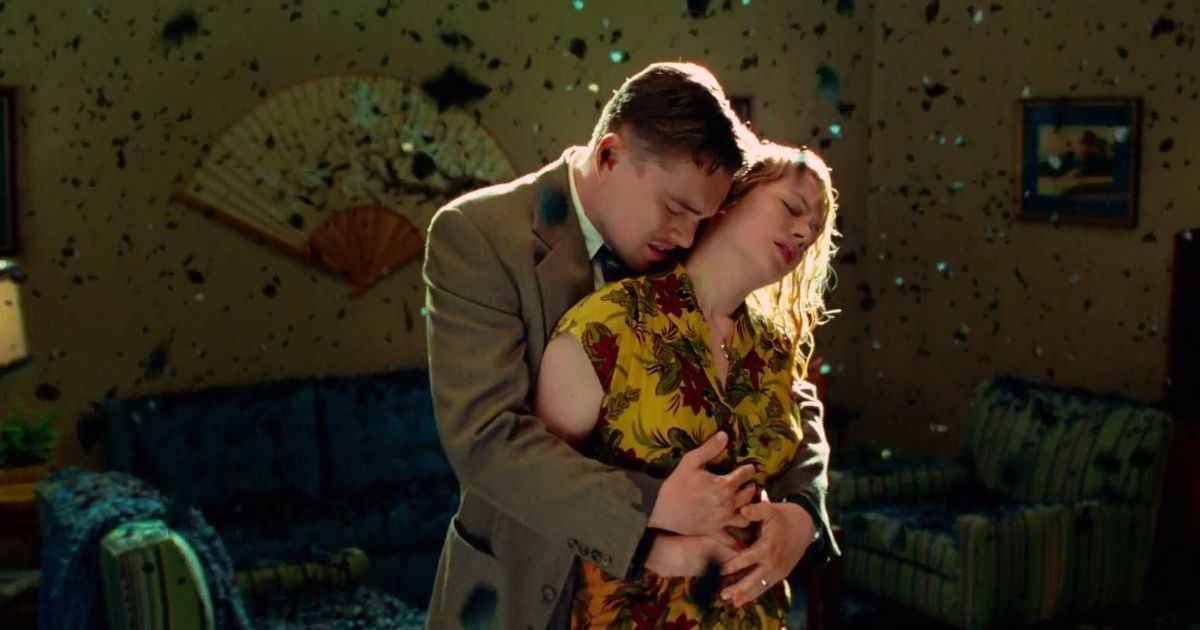 One of the greatest actor-director collaborations of all time is that of Leonardo DiCaprio and Martin Scorsese. These two masters at their crafts have worked on numerous films together, including Gangs of New York, The Aviator, The Departed, The Wolf of Wall Street, and in 2010 Shutter Island. This film is a psychological thriller that follows Teddy Daniels and his U.S. Marshal partner as they venture into a hidden asylum and try to figure out how a murderess was able to escape the hospital and island. We are taken on a wild journey, ultimately ending in one of the most shocking and surprising movie twists of the 2010s.
11
Indiana Jones and the Kingdom of the Crystal Skull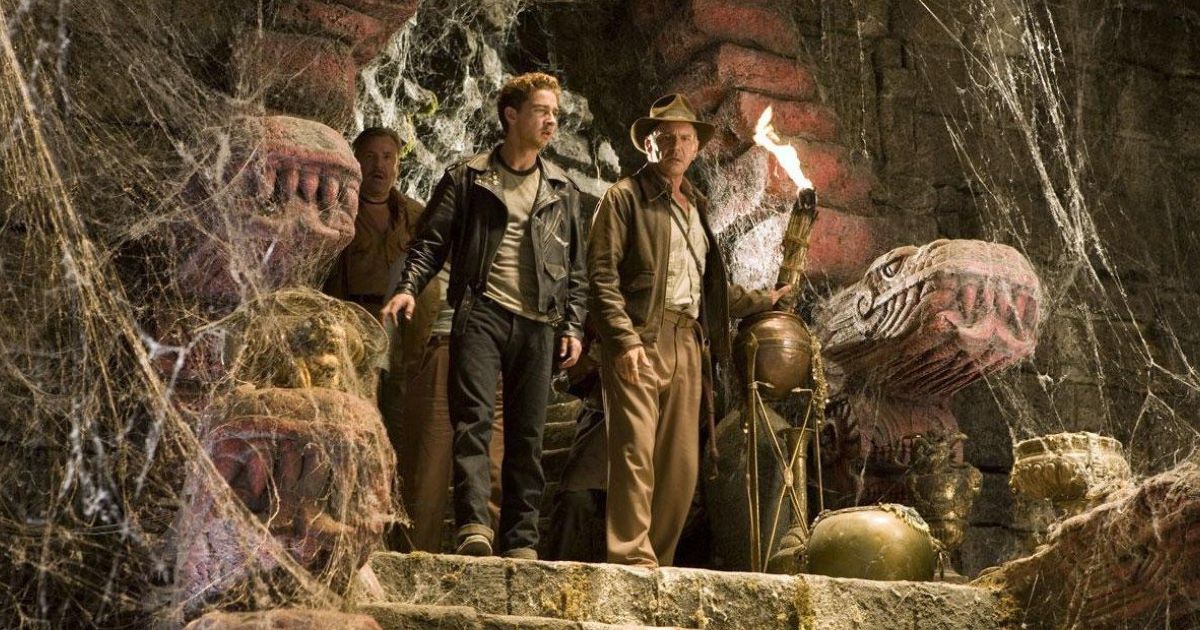 Indiana Jones is one of the most successful film franchises of all time, which makes it no surprise that Indiana Jones and the Kingdom of the Crystal Skull is one of the top 15 Paramount Picture movies of all time. Harrison Ford's iconic portrayal of Indiana Jones first hit the big screen in 1981 with Raiders of the Lost Ark and has since then gone on to create a total of four films directed by Steven Spielberg. In June 2023, the final installment of the franchise, Indiana Jones and the Dial of Destiny, will be released, marking Ford's last appearance as the character.
10
Top Gun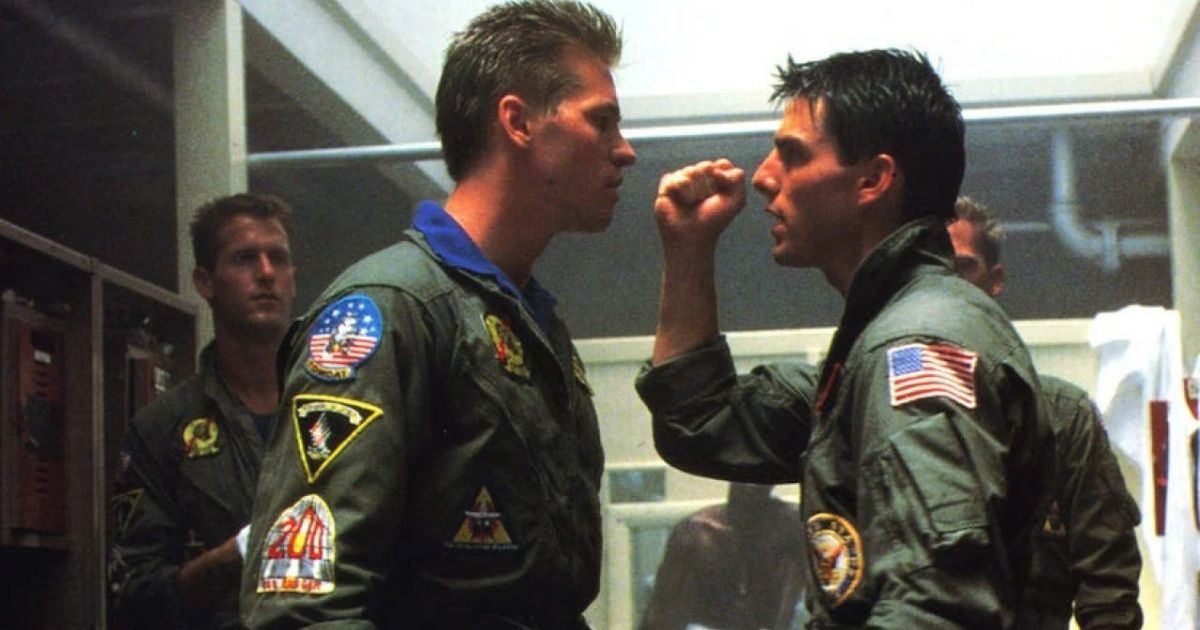 Top Gun: Maverick dominated the box office in 2022, claiming its place as one of the highest-grossing films of the year and beating out movies such as Jurassic World: Dominion, Black Panther: Wakanda Forever, and The Batman. People love nostalgia, and one of the reasons why the film did so well was due to the fact that audiences had already felt connected to the story and characters from the original Top Gun, released in 1986 and starring Tom Cruise, Val Kilmer, Kelly McGillis, Anthony Edwards, and Meg Ryan. This film series is one of Paramount's most successful franchises to date, and has a feel-good story that everyone can enjoy.
9
The Untouchables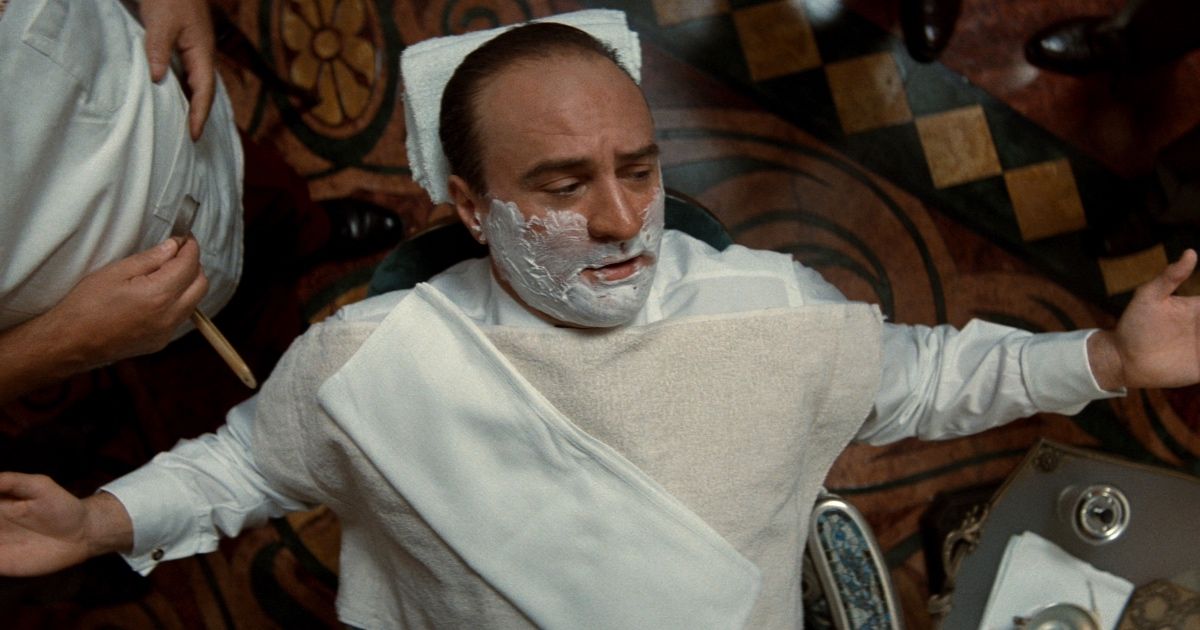 This film is filled with legendary actors, who have starred in some of the most acclaimed movies of all time. Kevin Costner, Sean Connery, Andy Garcia, and Robert De Niro make up the cast of Brian De Palma's The Untouchables. The film takes place during the prohibition era in the United States, and follows a man's mission to take down the infamous crime boss Al Capone, played by the one and only Robert De Niro. Connery received an Academy Award for Best Supporting Actor for his performance in the film, while the movie received three additional Oscar nominations.
8
Gladiator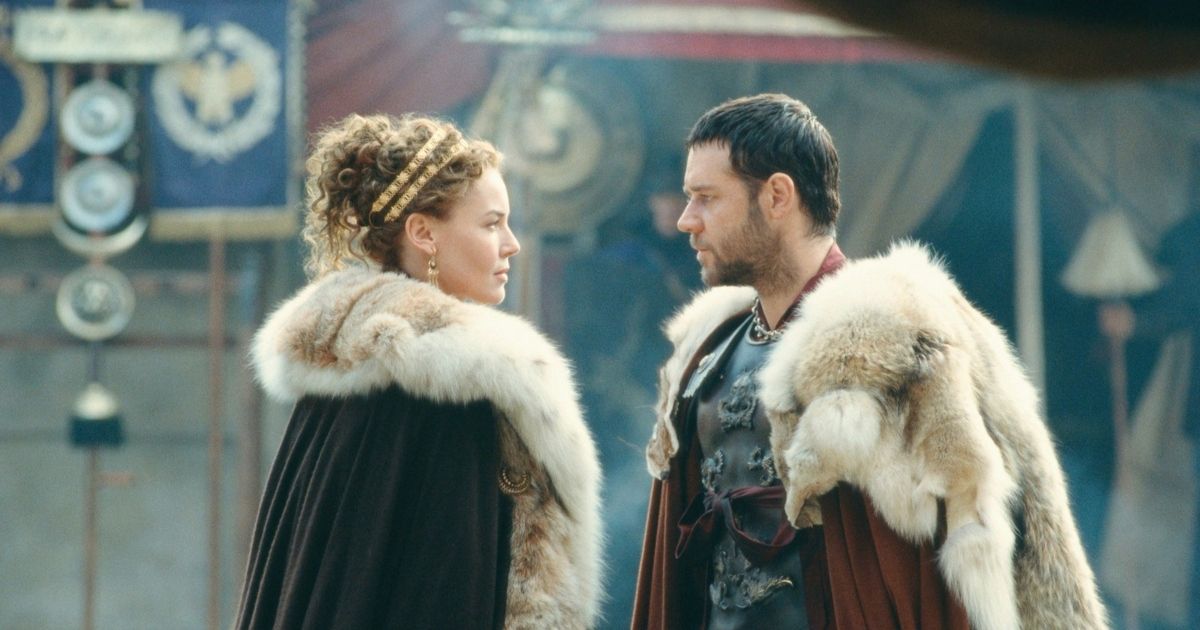 This adventure/action film set in Roman times follows a former powerful general, who must face his new reality as a common gladiator. His difficulty coping with his new position leads him down unfortunate paths and his ultimate popularity in battle threatens the throne. Russell Crowe stars in the film directed by Ridley Scott alongside Joaquin Phoenix and Connie Nielsen. Gladiator won five Academy Awards in the categories of Best Picture, Best Actor, Best Sound Mixing, Best Visual Effects, and Best Costume Design.
Related: Best Animated Movie Franchises of All Time, Ranked
7
Saving Private Ryan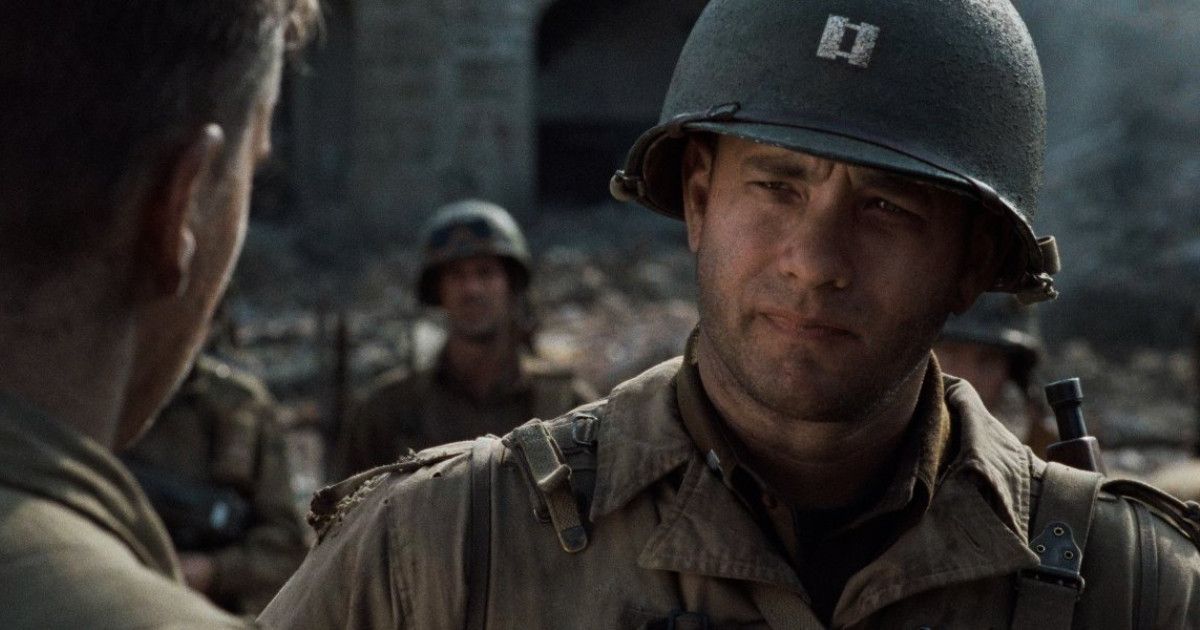 Steven Spielberg's Saving Private Ryan is one of the most epic and devastating war movies of all time. Right from the opening scene of the United States Army invading Normandy Beach, we are immediately immersed in this world. Tom Hanks and Matt Damon star in the film, about Captain John Miller who is on a mission to find Private Ryan, a soldier whose three brothers were killed in war, and bring him home safely. With the help of his men, Miller goes on the dangerous and frightening journey to find Private Ryan.
6
Apocalypse Now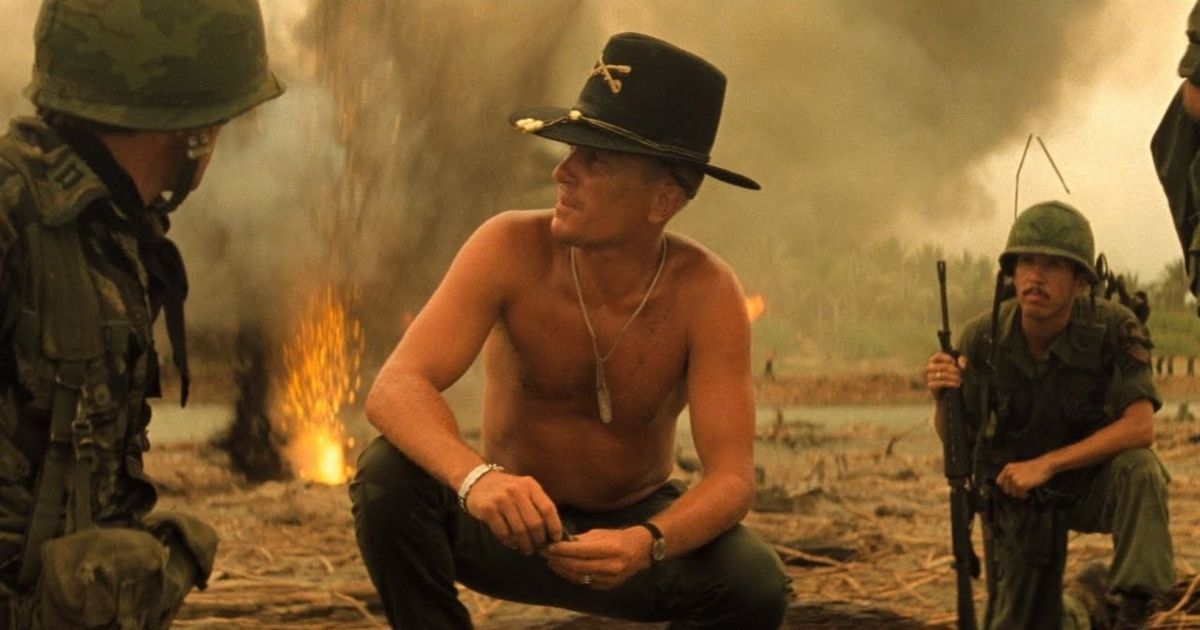 Francis Ford Coppola, director of Apocalypse Now and films such as The Godfather, is widely credited as one of the greatest filmmakers of all time. His epic 1979 war/drama Apocalypse Now has a 98% critics score on Rotten Tomatoes, and follows the story of Captain Willard on a mission in Vietnam to find a once respected officer Colonel Kurtz. The film stars some of Hollywood's most celebrated and beloved actors from Marlon Brando, to Martin Sheen, Dennis Hopper, Laurence Fishburne, Harrison Ford, and Robert Duvall.
5
Breakfast at Tiffany's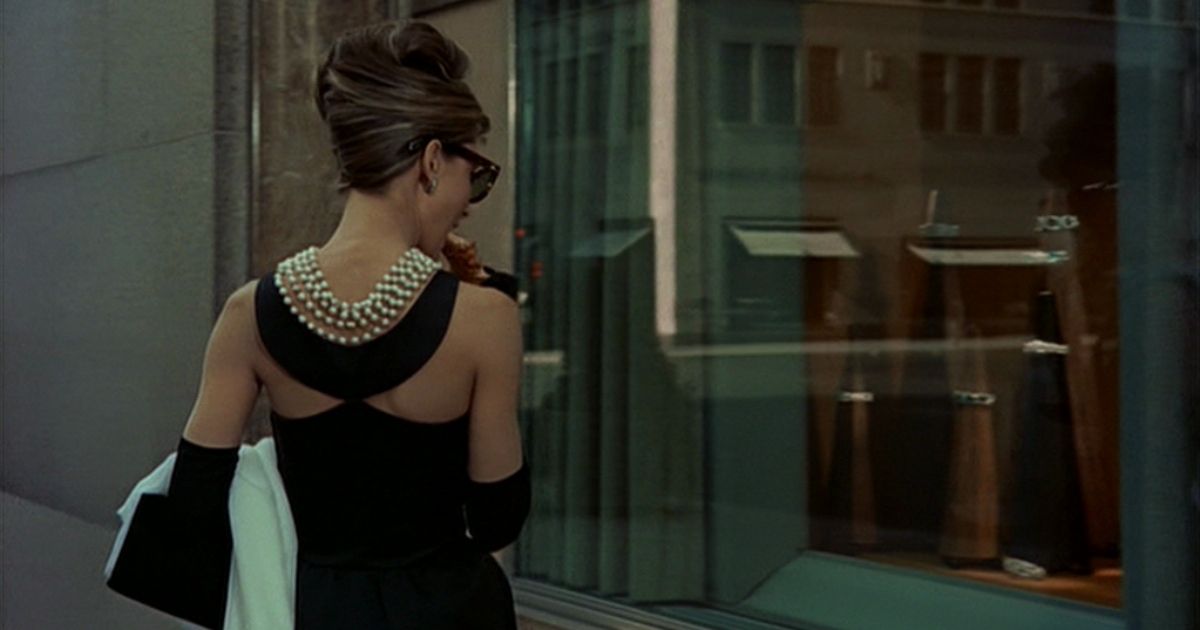 There are few actresses and stars who are as loved as Audrey Hepburn. Her graceful, kind, and gentle presence captured the hearts of audiences everywhere when she first made her film debut in Roman Holiday. Throughout her career, Hepburn redefined what it meant to be a star, in terms of her clothing, how she carried herself, and the kind of person she was off the big screen. Her portrayal of Holly Golightly in Breakfast at Tiffany's is Hepburn's most iconic role to date. The opening scene of her walking up to Tiffany's early in the morning wearing a Givenchy black gown accessorized with diamonds around her neck and in her hair is a scene that will go down in cinema history.
4
Psycho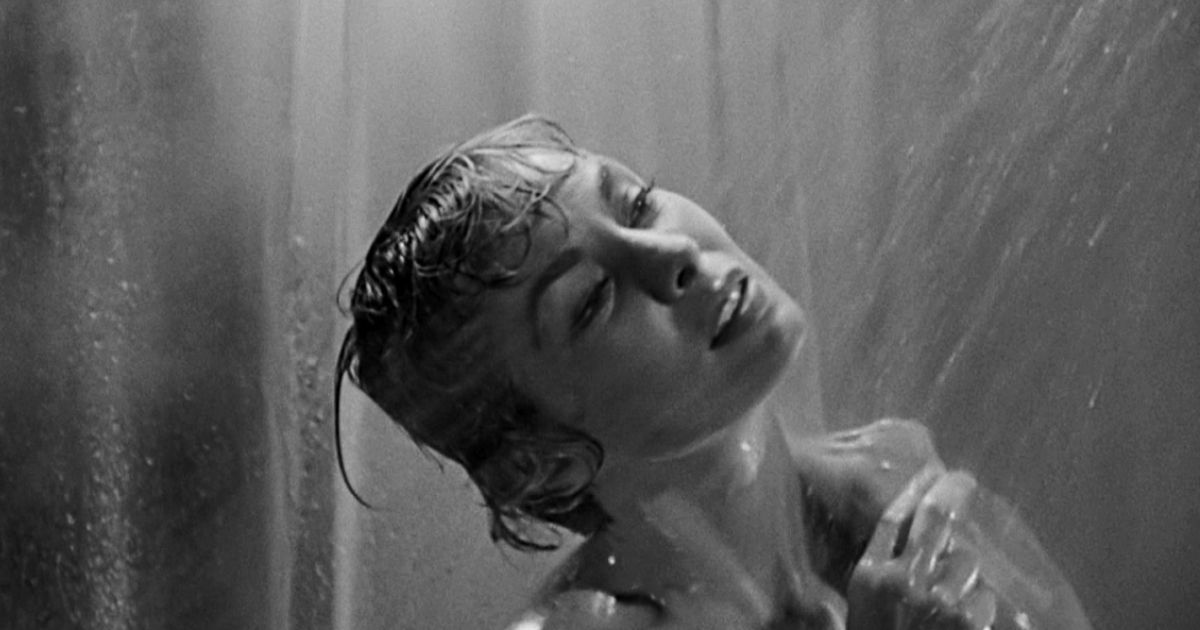 Legendary director Alfred Hitchcock's Psycho is still one of the best horror/thrillers ever made despite the fact that the film was released in 1960. We've all seen the infamous scene of Janet Leigh screaming in the shower, but there is so much more to this film than just those couple of minutes. The story is filled with disturbing and shocking turns that leave the viewer questioning everything they just watched by the time the final scene plays. Hitchcock has made countless incredible films throughout his career, but nothing has stood the test of time quite like Psycho has.
3
Forrest Gump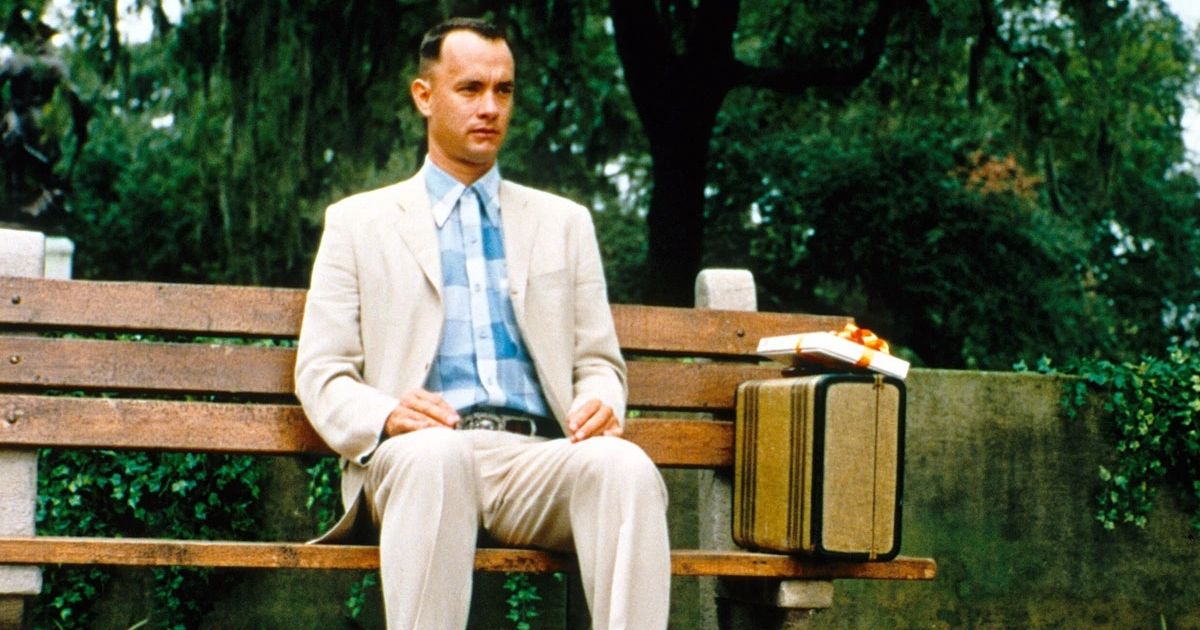 Tom Hanks' Academy Award-winning portrayal of Forrest Gump in the 1994 cult classic Forrest Gump is another movie that will go down in cinema history. The story of a slow-witted man who lives a fascinating and full life due to the fact that he has never thought of himself as any different from anyone else. Forrest seems to have done it all, from fighting in the Vietnam War to becoming a college athlete, to falling in love his life is full of fulfilling adventures and life lessons. Forrest Gump received a total of six Oscar wins, including Best Picture.
2
Titanic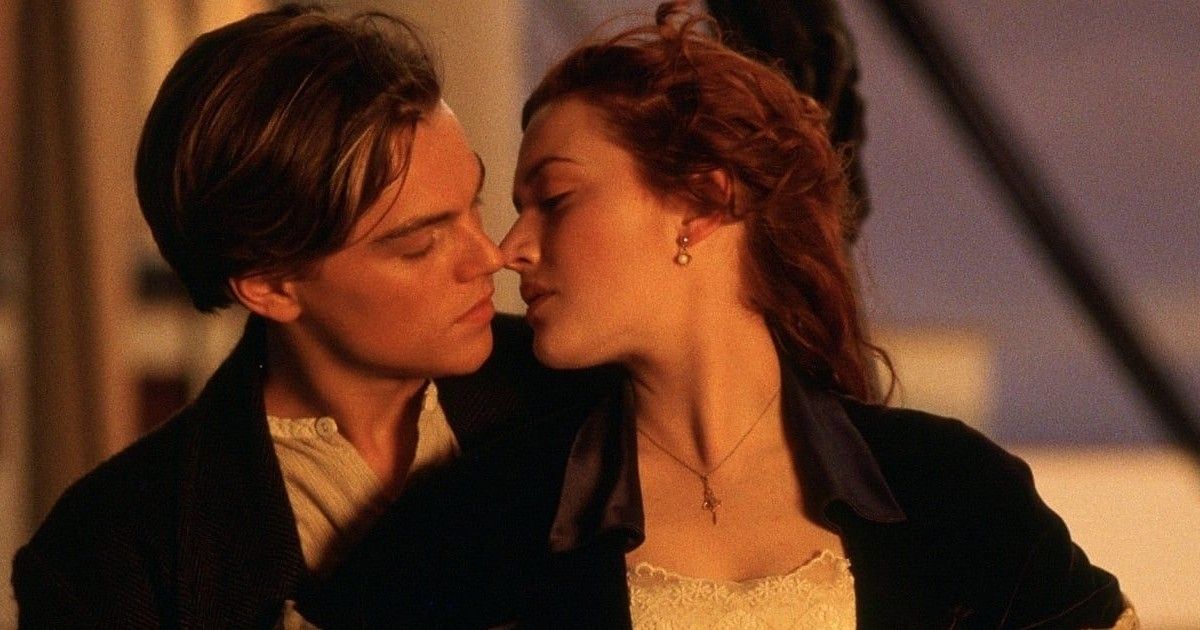 The greatest love story of all time is that of Jack and Rose in James Cameron's epic film Titanic. Everything about this film feels larger than life, from the setting to the cinematography and musical score. Despite the fact that the film runs for over three hours, there is not one minute where the audience isn't completely immersed in this world. This incredible story couldn't have been told if it wasn't for the real-life chemistry between Kate Winslet and Leonardo DiCaprio, who are, to this day, still great friends. Titanic is one of the greatest and most successful films of all time in addition to breaking boundaries in the world of cinema.
1
The Godfather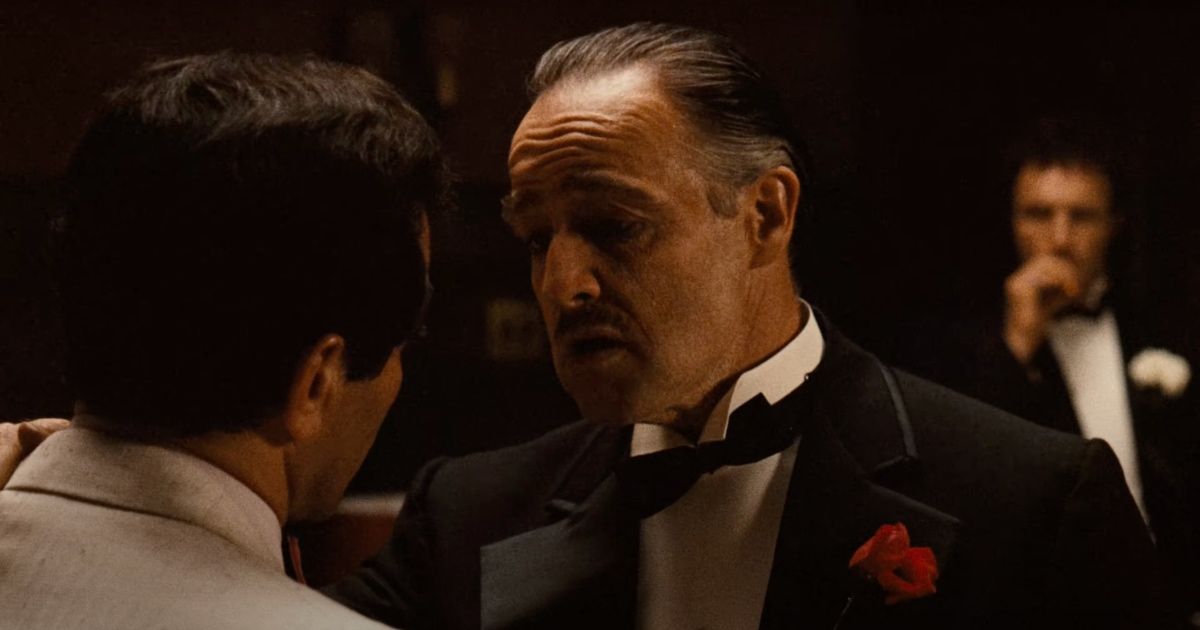 The greatest Paramount Picture film of all time is The Godfather. This Francis Ford Coppola movie shocked the world during the time of its release due to the fact that it was one of the first Hollywood movies that gave audiences a look into the mafia and world of organized crime. Marlon Brando and Al Pacino, who starred in the film, are, to this day, thought of in relation to their characters in The Godfather. There has yet to be a film as impactful and well done as The Godfather, and it's safe to say people will still be enjoying this film for years to come.
Tagged:
Films
Paramount
pictures
time