25 Gorgeous Examples of Neon Lights in Movies
For decades, neon lights have been a fundamental feature of cinematography, adding a stunning and vibrant visual element to films. Neon lights have enabled directors to create remarkable cinematic moments, from the Los Angeles urban landscape in Blade Runner to the vibrant streets of Hong Kong in Fallen Angels. As the appreciation for the neon esthetic continues, these lights have become an essential part of visual storytelling.
This article will explore the 25 most impressive uses of neon lights in movies, highlighting their meaning or function. Whether utilized to create high contrast and deep shadows, establish an otherworldly or psychedelic atmosphere, or add a hint of visual sophistication to already beautiful images, neon lights continue to amaze audiences and enhance their cinematic experience. Your eyes will be satisfied.
25
Streets of Fire
Co-written and directed by Walter Hill, Streets of Fire is an underrated gem from the 1980s. It features a rich cast comprising Michael Paré, Dianne Lane, Willem Dafoe, Deborah Van Valkenburgh, Lee Ving, and Bill Paxton. Despite the poor box office performance when released, Streets of Fire has become a cult classic over the years.
Neon lights are used primarily to create a retro-futuristic atmosphere that mixes creatively the 1950s and 1980s aesthetic. At the same time, they are used to creating dramatic lighting, adding a sense of danger. Strangely enough, a vibrant neo-noir.
Related: The 10 Best Neo-Noir Movies Ever Made, Ranked
24
Ghost in the Shell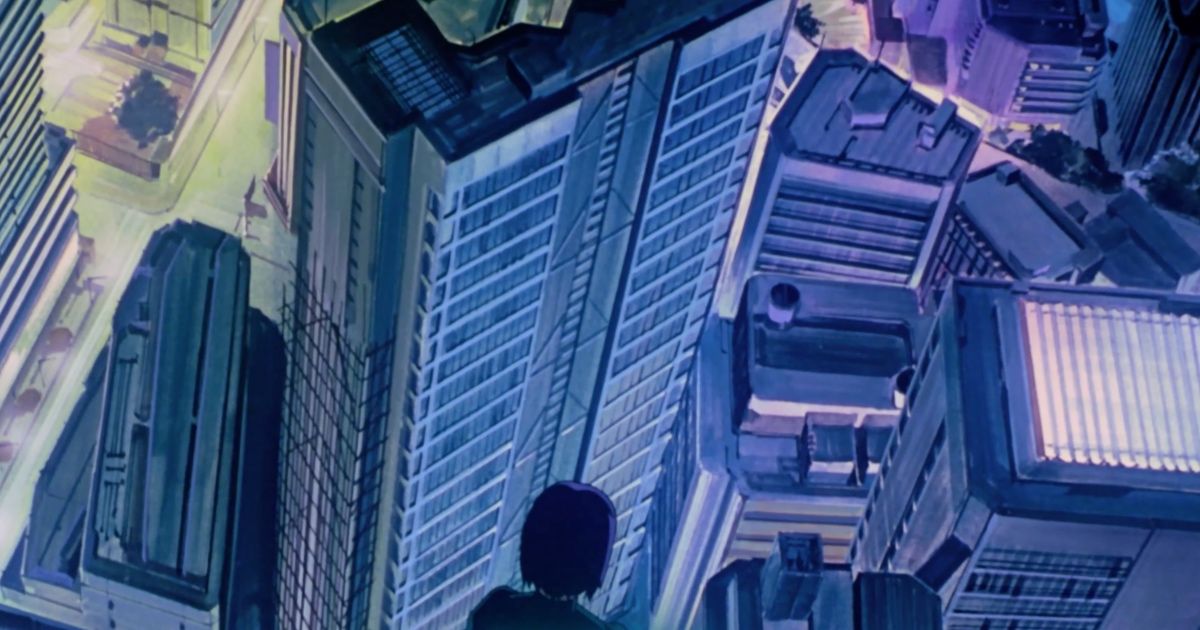 As influential and iconic as when released back in 1995, Ghost in the Shell was directed by Mamoru Oshii, and it's one of the greatest sci-fi anime movies ever made. The movie tells the story of Major Motoko Kusanagi, a cyborg who works for a government agency that specializes in cyber crime.
The lighting composition is breathtaking, full of neon lights, and the extremely effective in reconstructing the cyberpunk environment of the movie. Towering skyscrapers and gritty streets are colored to the point of creating a sense of chaos and sensory overload.
23
Birdman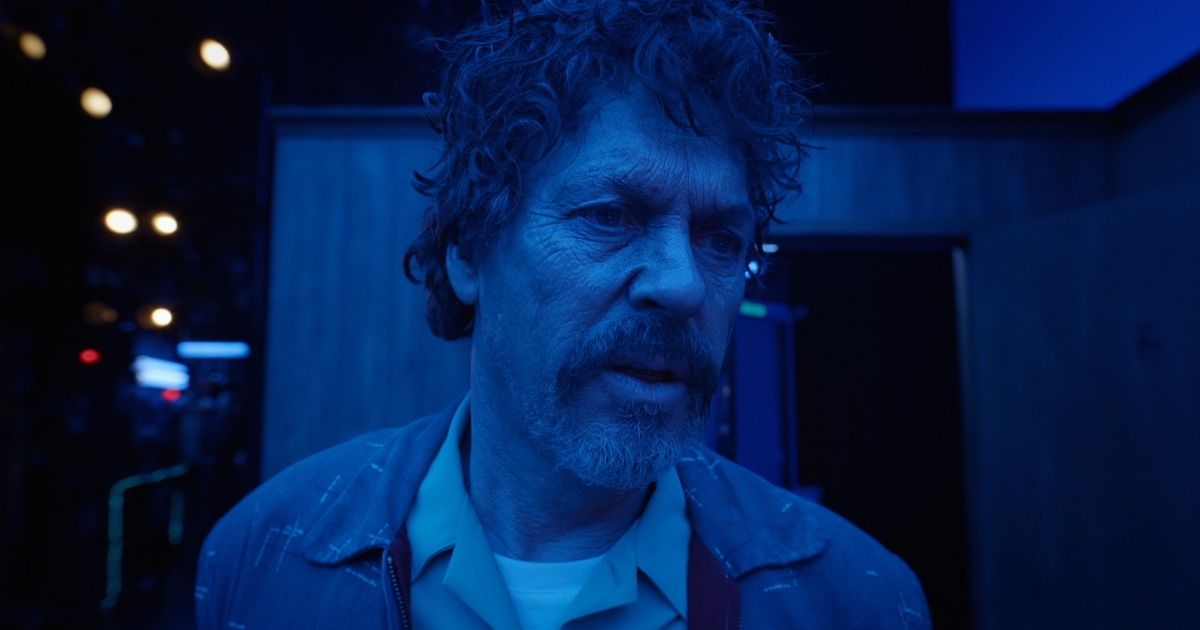 Co-written, co-produced and directed by Alejandro González Iñárritu and featuring breathtaking cinematography by Emmanuel Lubezki, Birdman is an innovative and visionary black-comedy that sees Michael Keaton playing the character of Riggan Thomson. This Hollywood actor needs to boost his declining career, and he decides to write, direct, and star in a Broadway play.
Birdman features a small but fantastic use of neon lights, mostly adopted to create the distinctive and immersive atmosphere that Riggan Thomson is living. Their use is especially effective in molding the surreal landscape of Thomson's dreams into reality.
22
The Zero Theorem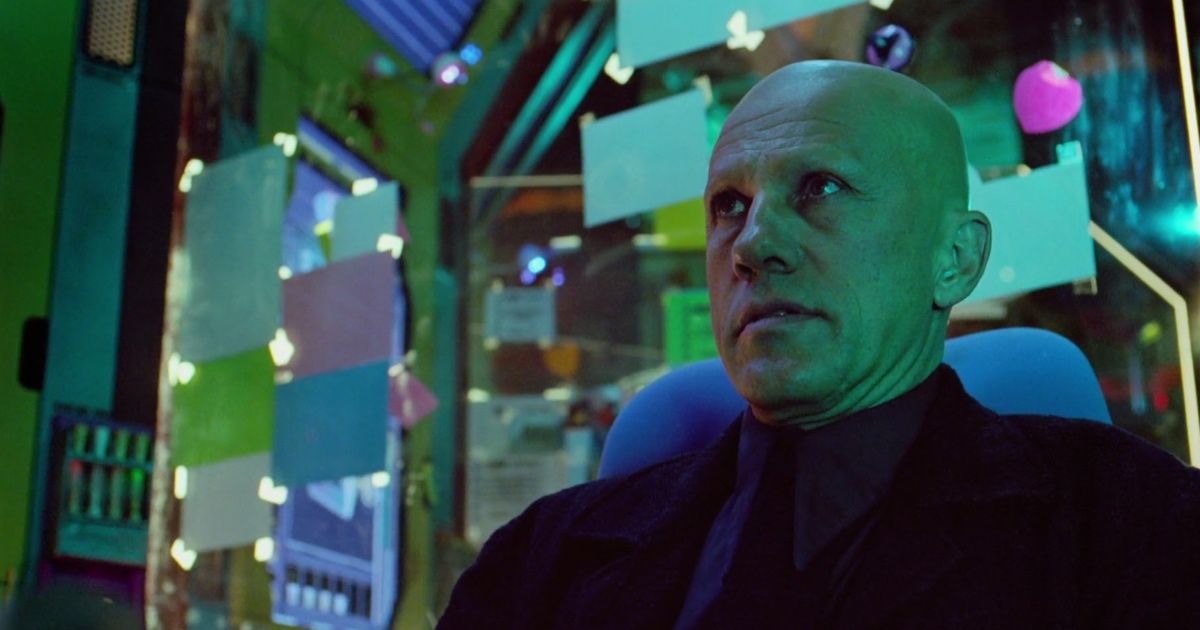 The Zero Theorem was directed by Terry Gilliam, and it stars Christoph Waltz in the role of Qohen Leth, an antisocial computer programmer with the task of solving the Zero Theorem, a mathematical formula that might explain the meaning of life. Dealing with a dystopian future where society is dominated by corporations, The Zero Theorem is extremely visually creative.
The neon lights in the movie are often used to create a sense of artificiality and detachment, reflecting the dehumanizing effects of technology on society. Furthermore, they help re-create the futuristic environment that Qohen Leth experiences.
21
Titane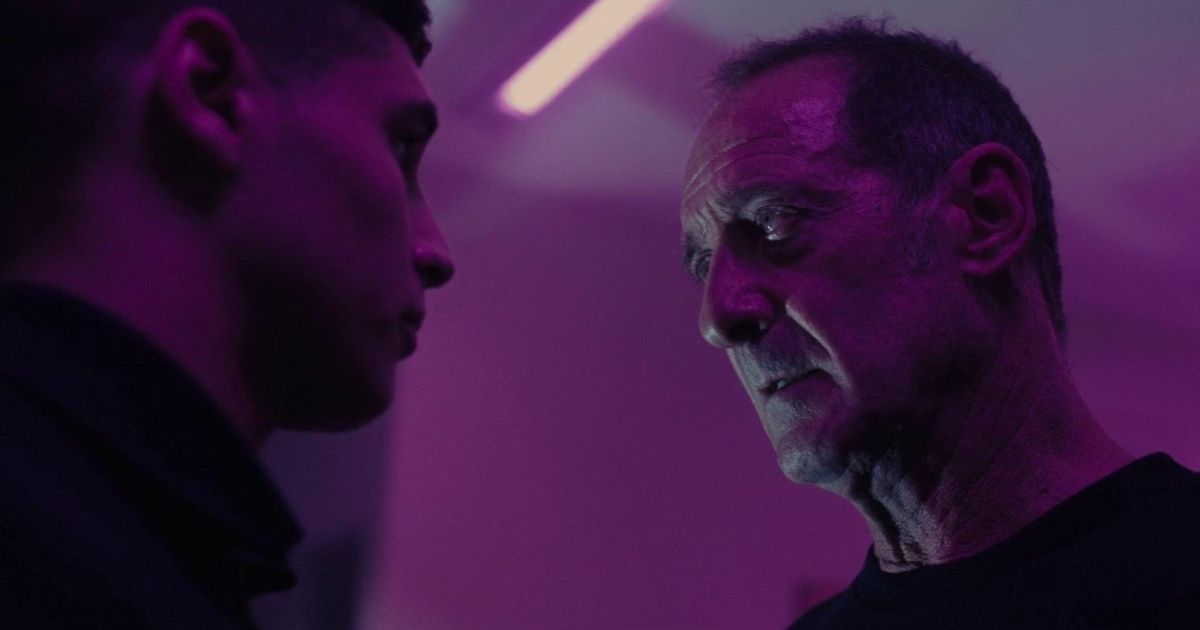 Written and directed by Julia Ducournau, Titane tells the story of Alexia (Agathe Rousselle), whose life is changed forever after surviving a car accident. This body horror is visceral and intense, and its authentic and shocking representation of the human body stands out remarkably. Titane is a thought-provocking and critical masterpiece.
Titane makes extensive use of neon lighting to create a visceral and intense atmosphere that reflects the film's themes of bodily transformation, identity, and desire. Simultaneously, the lights are essential in building a sense of unease and tension. Julia Ducournau never misses.
20
Lost River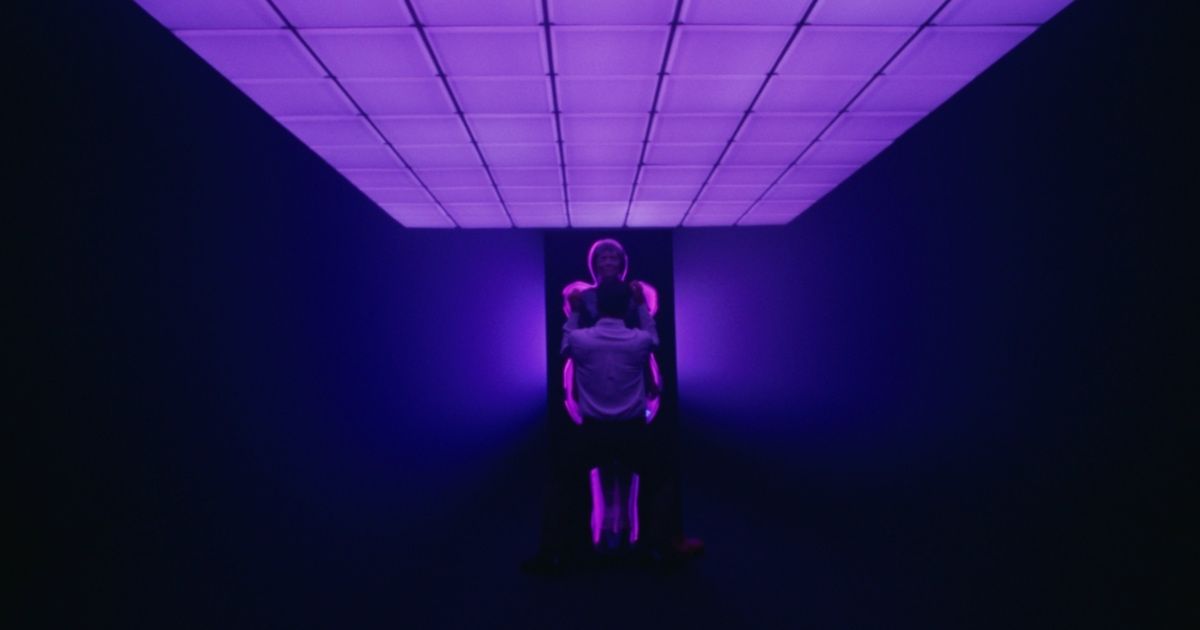 Lost River is the debut behind the camera of Ryan Gosling, who also wrote the screenplay. Lost River is a tense thriller infused with fantasy elements. The movie is destined to be a classic cult, due to its superlative visuals, atmospheric soundtrack by Johnny Jewel, and an amazing cast.
Without the vast use of neon lights, Lost River couldn't express its surreal and dreamlike atmosphere. The amazing use of pink and purple is an integral part of the movie's storytelling, because they help convey the dangerous development and decaying landscape. Visually perfect.
19
Blood Simple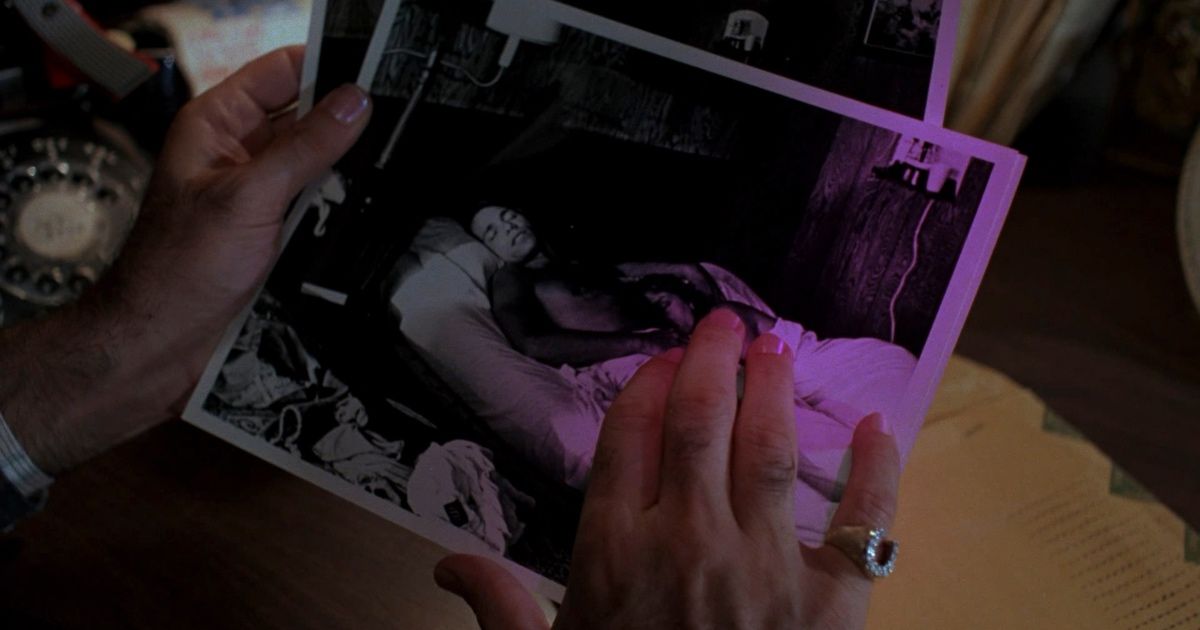 Written by Ethan and Joel Coen and directed by the latter, Blood Simple tells the story of a bar owner called Julian Marty (Dan Hedaya) and his unfaithful wife Abby (Frances McDormand). Deception and murder are served.
Neon lights are not as prominently featured in Blood Simple as in other movies on this list. However, their non-invasive and subtle touch shows the power that this type of lights has when it comes to elevating the style of a movie.They are used primarily to create a sense of unease and bleakness, typical of the neo-noir genre.
18
2046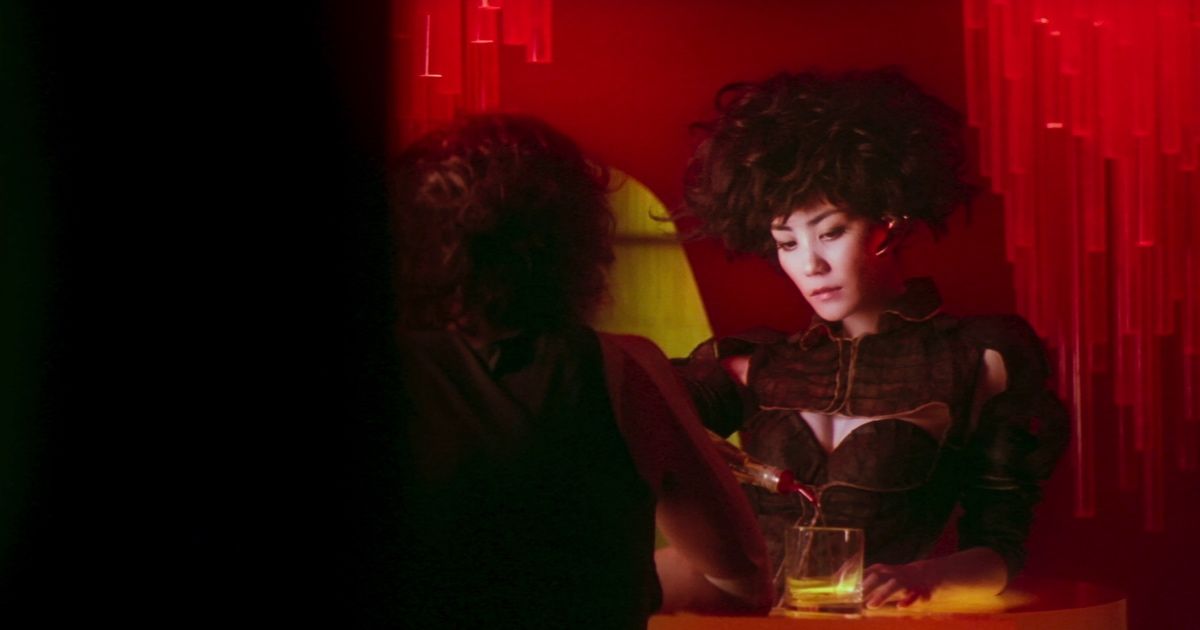 2046 was produced, written and directed by Wong Kar-wai. The film follows the story of a writer named Chow Mo-wan (Tony Leung) as he reflects on his past relationship with Su Li-zhen (Maggie Cheung) and explores the possibilities of love in the future. 2046 alternates a futuristic version of Hong Kong with scenes from the past.
Neon lights are a prominent visual element throughout the film, used to create a striking and dreamy atmosphere. Often shown in vivid colors and intricate designs, the lights are also employed to describe the various elements of the city's futuristic landscape.
Related: Best Wong Kar-Wai Movies, Ranked
17
John Wick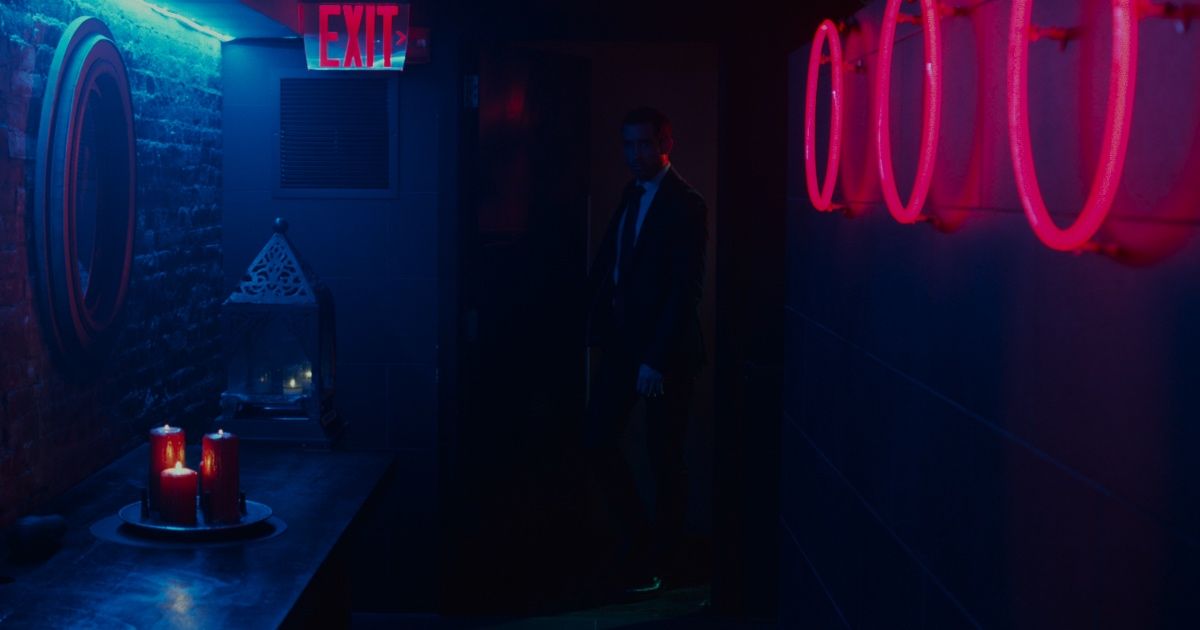 John Wick was directed by Chad Stahelski, and it stars Keanu Reeves as John Wick, a retired hitman who comes back to the criminal world he had left behind after the son of a Russian mobster kills his dog. John Wick has captured its fans with a straightforward but effective screenplay and fantastic action sequences.
The film is also known for its stylized visuals, with neon lighting being an important part. The massive use of these types of lights creates zones of shadow that enhance the dangerousness and unpredictability of Wick's surroundings.
16
Mandy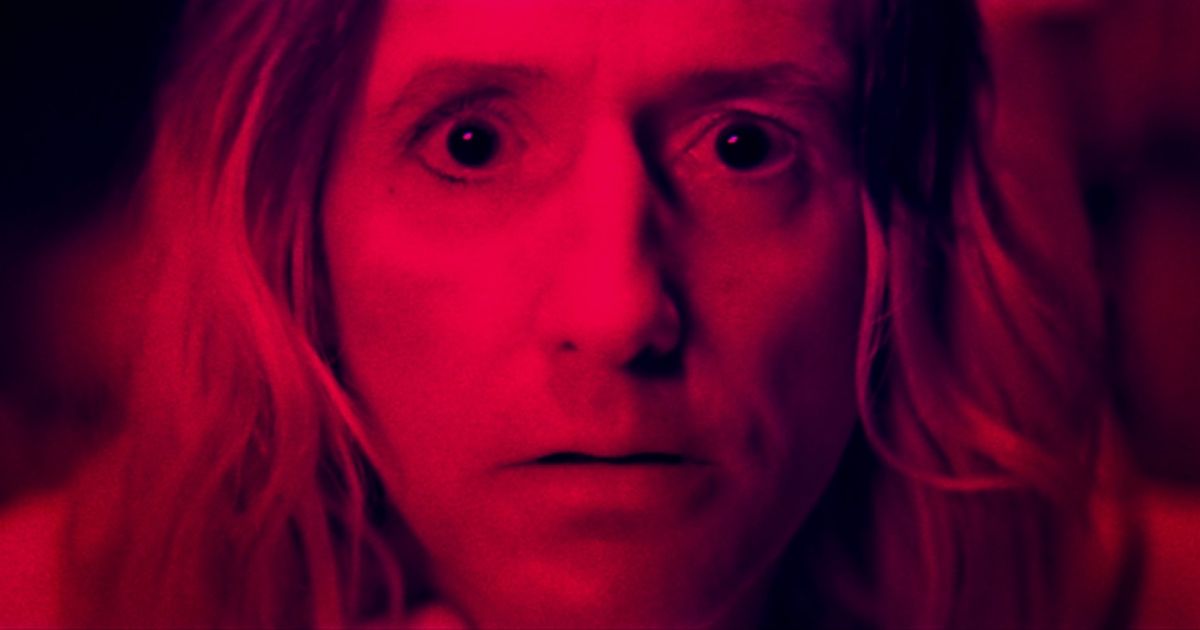 Mandy is a magnificent horror directed and co-written by Panos Cosmatos. It features a mind-blowing Nicolas Cage in the part of Red, a lumberjack who embarks into an uncompromising and ultra-violent revenge hit after his wife Mandy (Andrea Riseborough) is abducted and killed by a cult led by Jeremiah Sand (Linus Roache).
Mandy's striking visual style is dominated by the use of deep red neons and, sometimes, blue ones. When Mandy dies, nothing counts anymore for Red except revenge. The color red symbolizes this uni-directional emotion and contributes to the hallucinatory tone of the movie.
15
Byzantium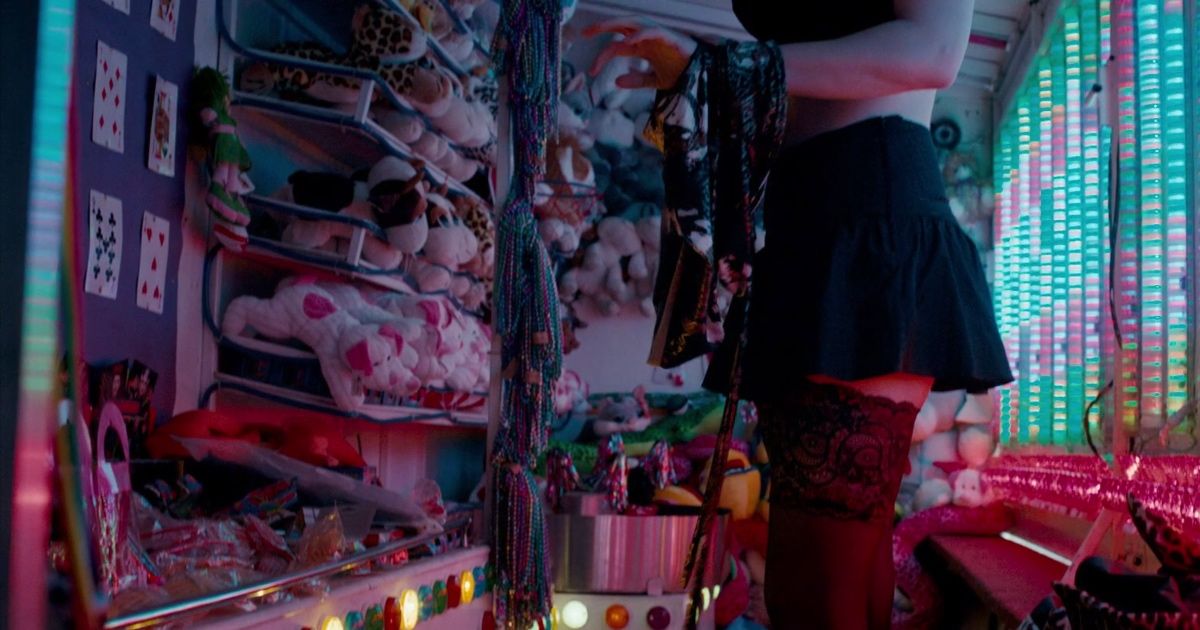 Directed by Neil Jordan, Byzantium is a haunting and atmospheric exploration of the vampire subgenre that combines horror, fantasy, and drama elements. The movie features a strong cast that includes Gemma Arterton as the independent and resourceful Clara and Saoirse Ronan as Clara's unique daughter. Byzantium is to this day one of the most stylish vampire movies ever.
The neon-lit cinematography by Sean Bobbitt perfectly captures the moody and melancholic atmosphere of the location, while creating a sense of otherworldliness that enhances the film's themes of immortality and isolation. Well-crafted and visually stunning.
14
Vengeance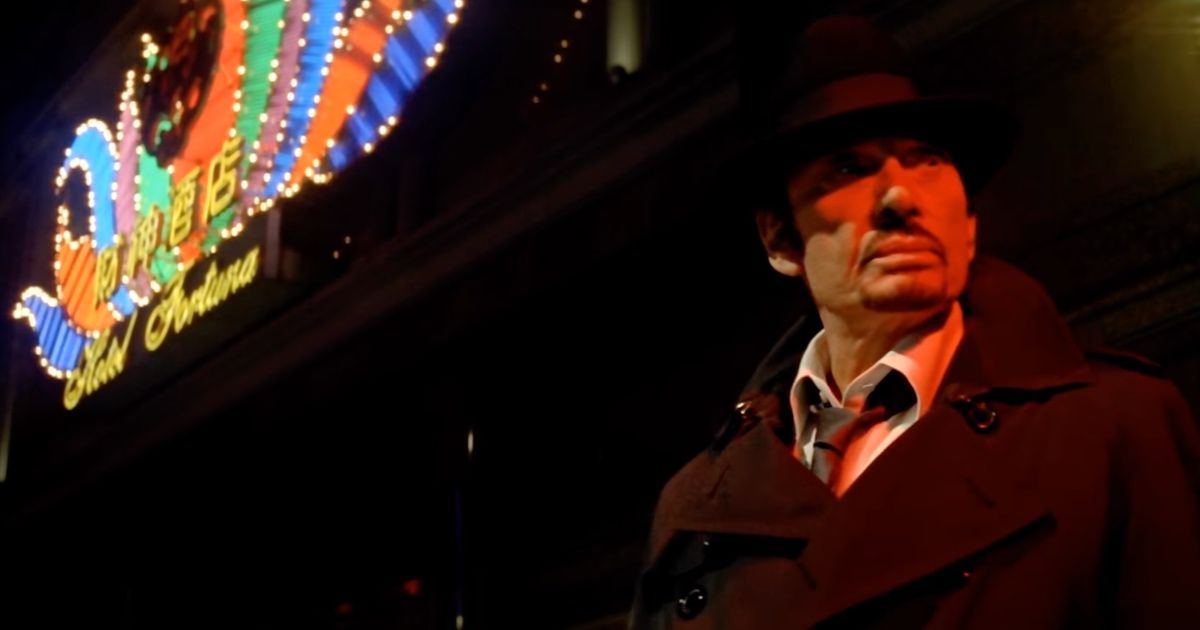 Co-produced and directed by Johnnie To, Vengeance features French rock star Johnny Hallyday in the role of Francis Costello, a chef and ex-assassin who travels to Hong Kong to consume revenge against the Triads for the killing of his daughter and her family. The movie is fascinating in style and mise-en-scène.
Throughout the film, the use of neon lighting is functional for the creation of ambience and mood. In fact, the stark contrast between neon lights and the dark streets of Hong Kong induces a sense of danger and mystery that perfectly matches the neo-noir screenplay.
13
Spring Breakers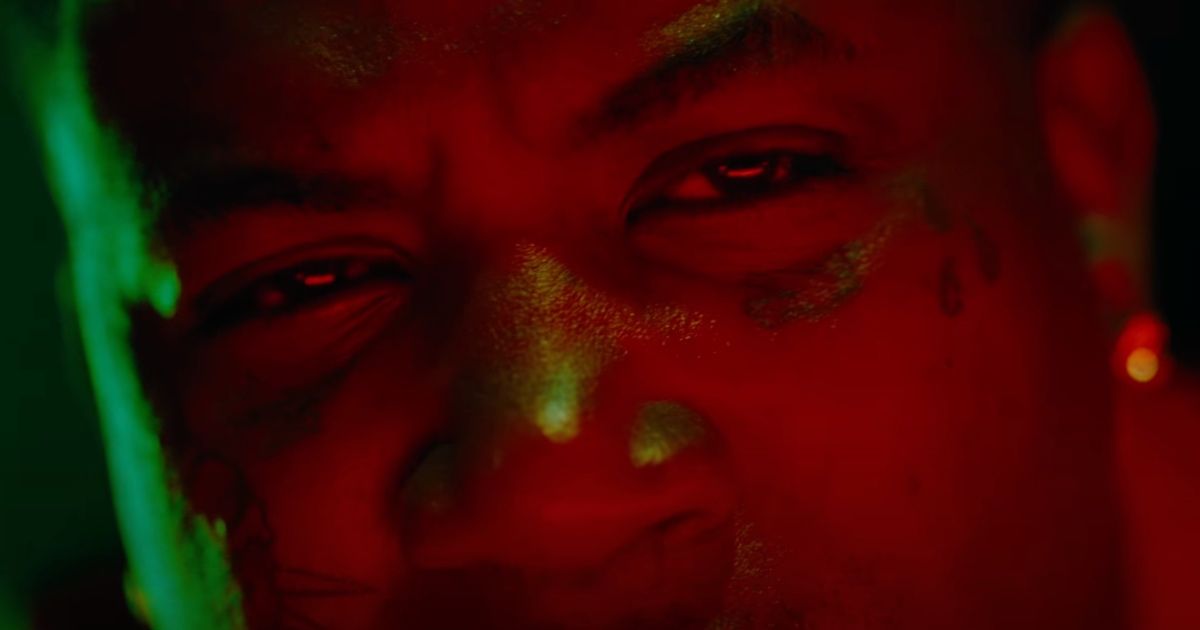 Written and directed by Harmony Korine, Spring Breakers follows the story of four college girls who rob a restaurant to fund their spring break vacation in Florida. It stars Vanessa Hudgens, Selena Gomez, Ashley Benson and Rachel Korine as the protagonists, and James Franco and Gucci Mane in supporting roles as rival drug leaders.
The neon lights serve to create a sense of vibrant energy and excitement, highlighting the atmosphere of the spring break parties. Simultaneously, they help convey the intense experience of the characters as they indulge in drugs and rebelliousness.
12
Blade Runner 2049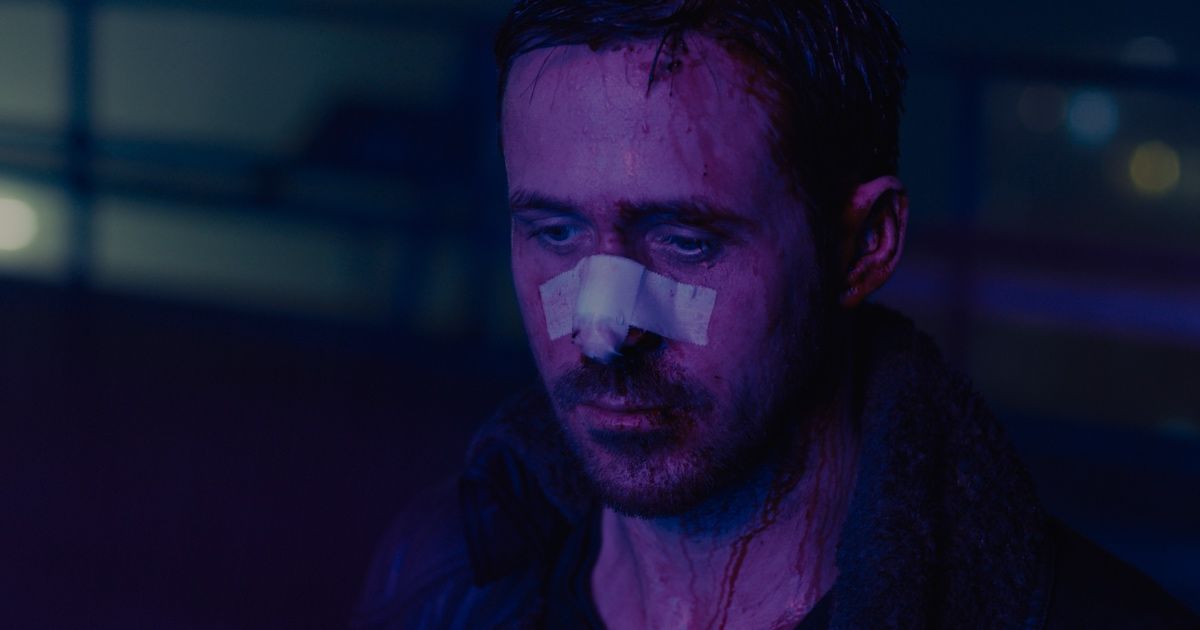 One of the greatest sequels of all time, Blade Runner 2049 was directed by Denis Villeneuve and sees Ryan Gosling portraying K, a replicant that is employed as Blade Runner in the Los Angeles Police Department. He is tasked with killing replicant rebels but gets intertwined in a society-changing secret.
Featured throughout the movie like the 1982 original one, neon lights in Blade Runner 2049 are predominantly orange, pink and purple, perfectly conveying the world's dystopian and deeply polluted future. Furthermore, the color palette effectively conveys the dark and complex environment.
11
Akira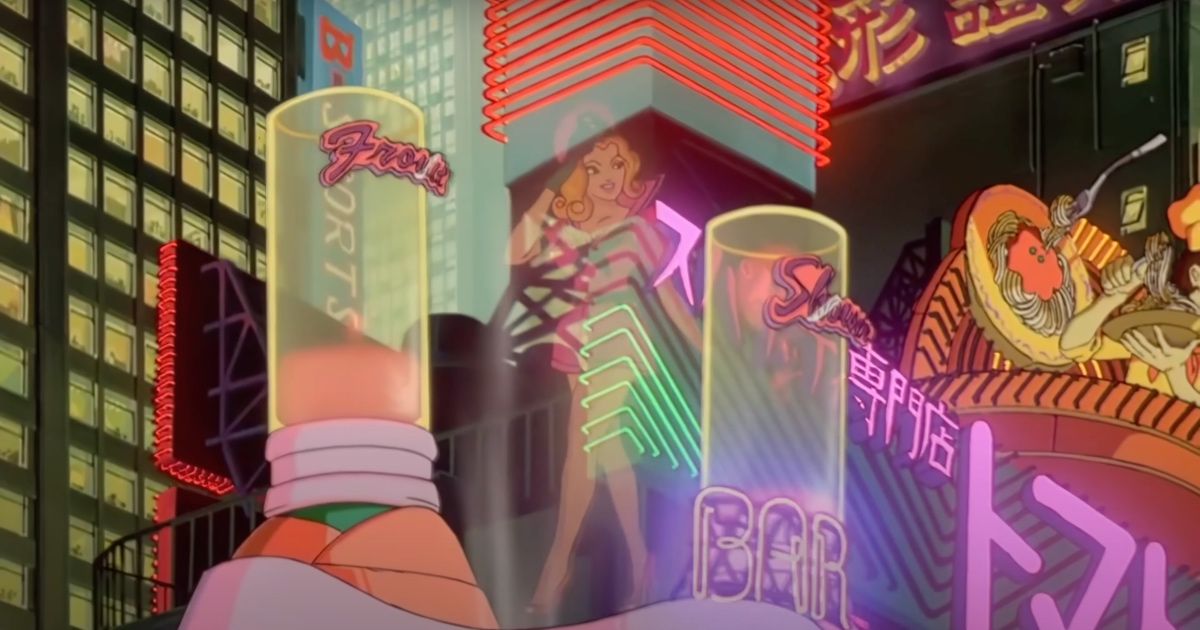 Co-written and directed by Katsuhiro Otomo, Akira is a cyberpunk masterpiece and one of the greatest movies to depict a futuristic landscape. The film is set in a dystopian future, where the Japanese capital has been rebuilt after a devastating World War III, into what is known now as Neo-Tokyo.
In Akira, neon lights prevail and are used extensively throughout the metropolitan landscape, creating a futuristic and cyberpunk atmosphere that immerses the viewers. At the same time, the lights' brightness and colorfulness are also chaotic and disorienting, just like living inside the gigantic city.
10
Thief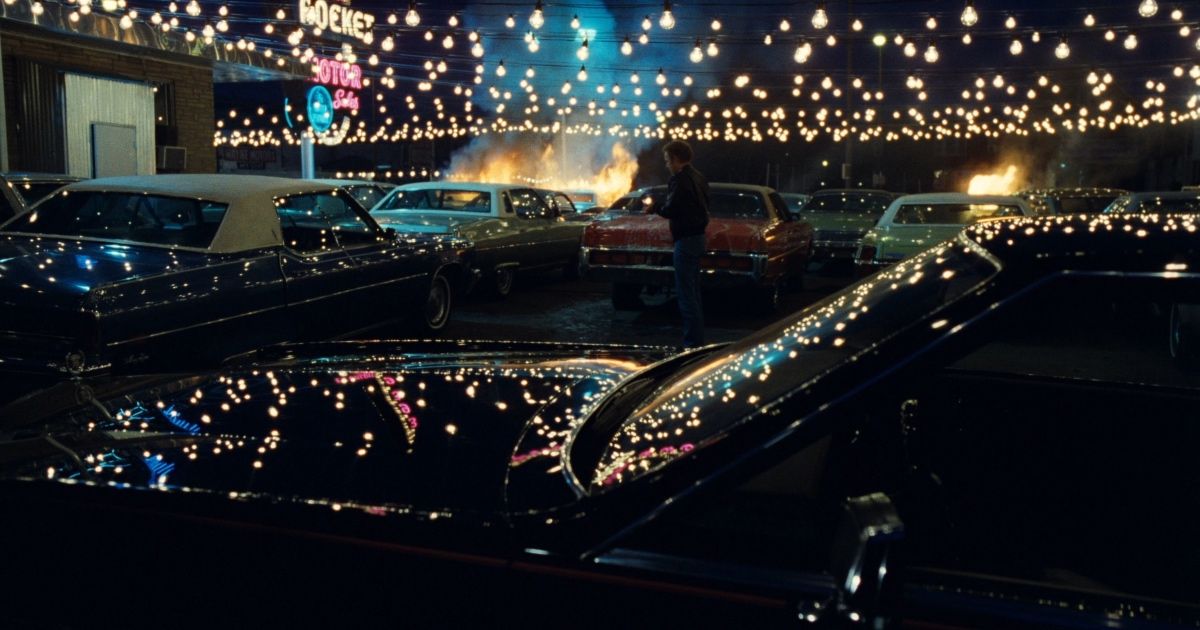 Thief was written and directed by Michael Mann, and it features an amazing cinematography by Donald Thorin. James Caan is Frank, a professional thief who is hired for commissioned hits by the gangster Leo (Robert Prosky) on behalf of Attaglia, a Chicago mobster. Thief is a breathtaking introduction to Mann's cinema and a quintessential gangster movie.
Thorin's style is full of neon lights, which accentuate the urban landscape of Chicago with their visually striking light blue. At the same time, the cinematography is perfectly fitting for the grimy and dangerous underworld where Frank lives in.
Related: 10 Greatest Gangster Movies Made Outside the US
9
Bliss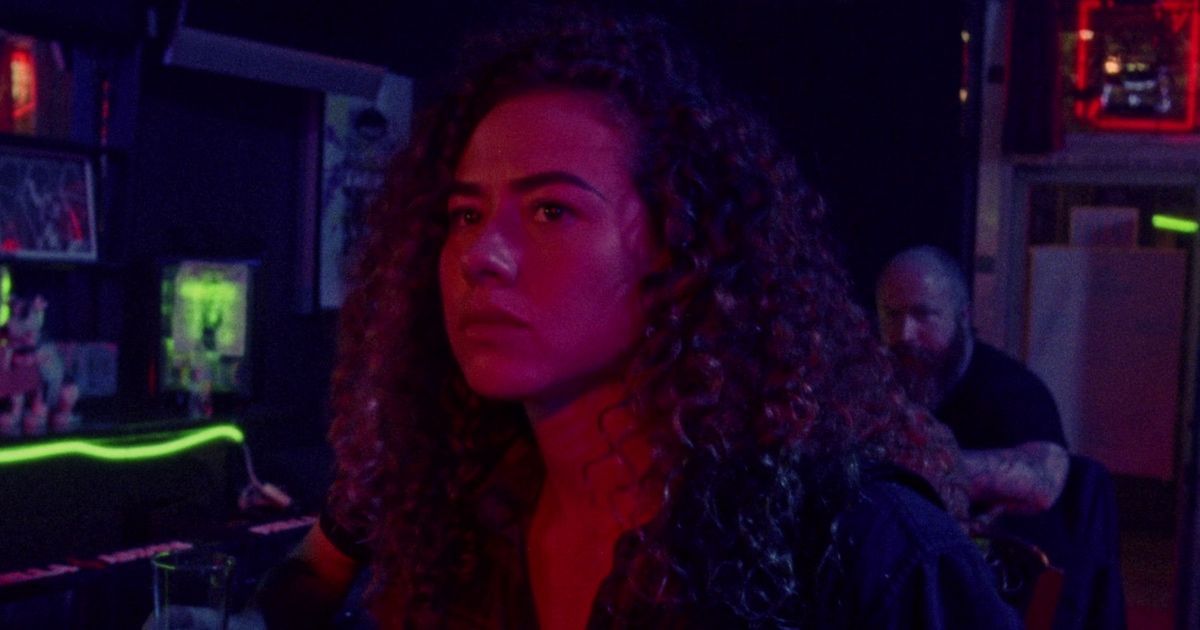 Bliss was written and directed by Joe Begos, and it stars Dora Madison as Dezzy, a struggling artist who has to complete her latest commissioned work. She descends in a spiral of drugs and finds inspiration in a new mind-altering substance. This horror is an intense and trippy accomplishment that mixes the lines between reality and hallucination.
Bliss's cinematography is characterized by a strong use of neon colors and lighting, which contributes to the creation of a vivid and surreal atmosphere that amplifies the drug-induced experiences of the protagonist. Additionally, they create a sense of unease and dread.
8
The Neon Demon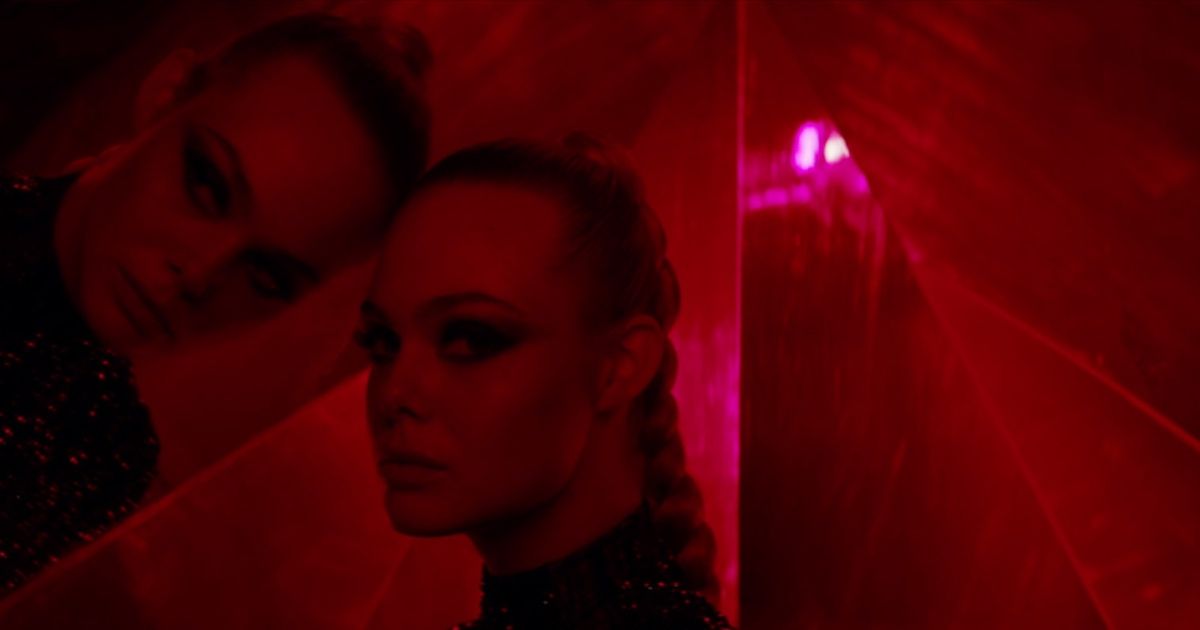 Co-written, co-produced, and directed by Nicolas Winding Refn, The Neon Demon is famous for his thought-provocking themes and visually mind-blowing esthetic. Jesse (Elle Fanning) is a sixteen years old aspiring model who relocates to Los Angeles to pursue her dream, not knowing what the future has in store for her.
The neon lights have a double meaning and use in The Neon Demon. They help to build the glamorous and shining environment of Los Angeles, while at the same time conveying the eerie and dark atmosphere that permeates the movie. One of the best color palette in horrors.
7
Long Day's Journey into Night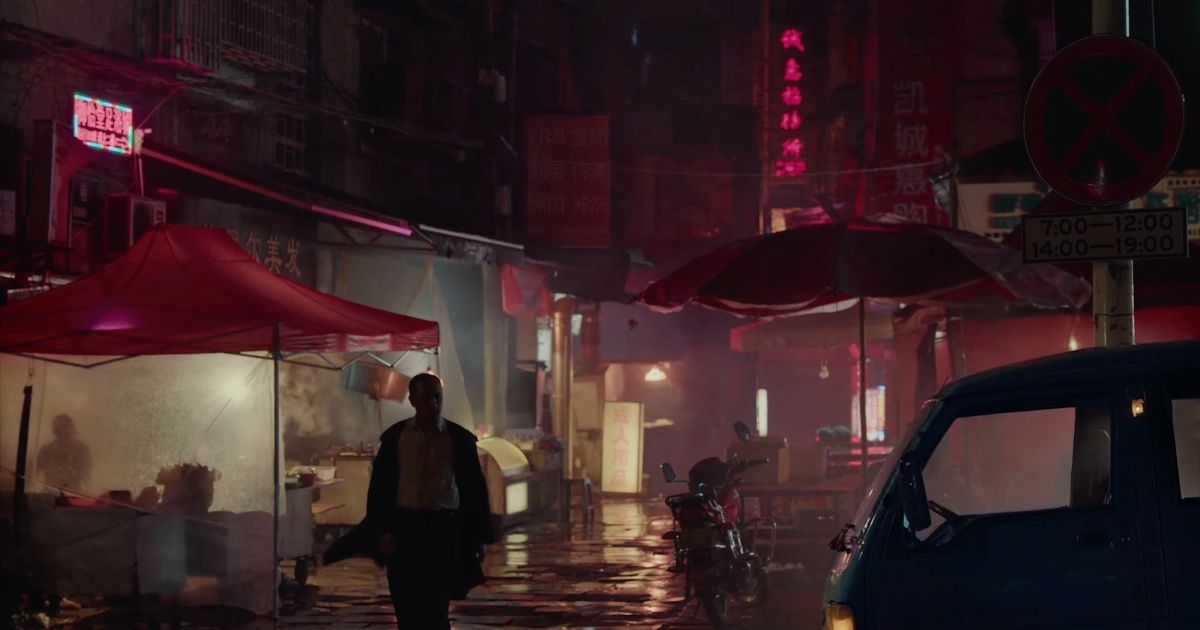 Written and directed by Bi Gan, Long Day's Journey into Night is a fantastic neo-noir that shows perfectly the importance of colors in the beloved subgenre. The movie follows a man named Luo Hongwu (Huang Jue) as he returns to his hometown Kaili, Guizhou province, to search for a woman he once loved.
The neon lights are mainly used to illuminate the film's urban settings, creating a high contrast between natural light and darkness. The neon lights also create a dreamlike and nostalgic atmosphere that perfectly marries the plot of the story. Unmissable.
6
Fallen Angels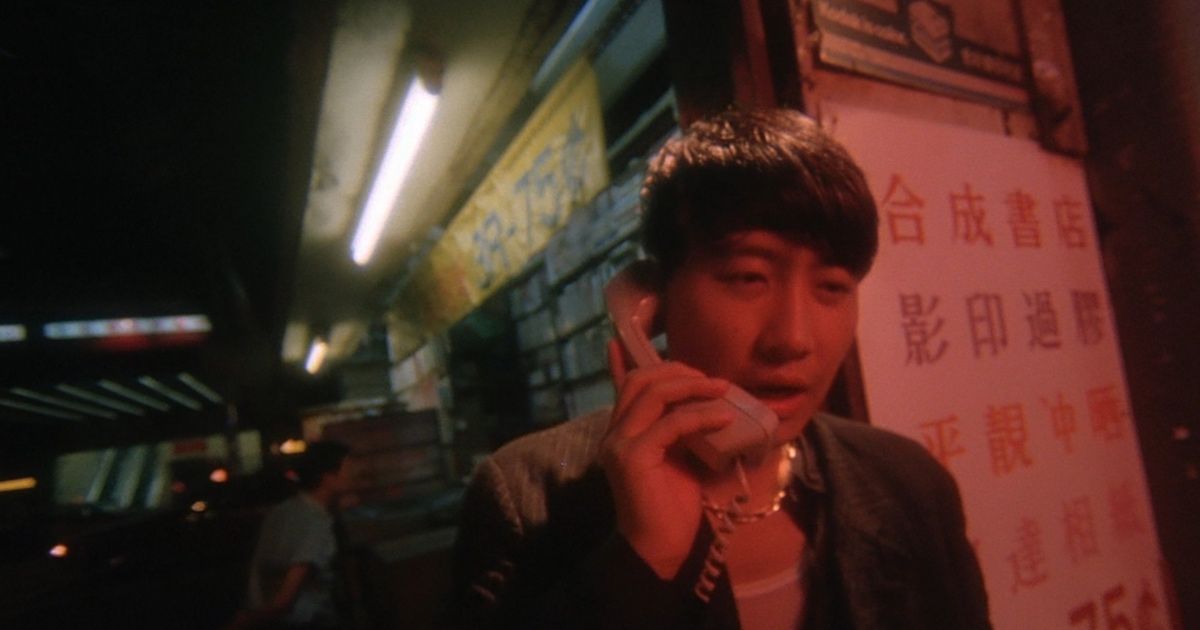 Written and directed by Wong Kar-wai, Fallen Angels features an ensemble cast that includes Leon Lai, Karen Mok, Michelle Reis, Takeshi Kaneshiro, and Charlie Yeung. The movie follows the stories of interconnected characters living in Hong Kong: a hitman, a sex worker, the hitman's agent, a mute fugitive, and a mentally precarious woman.
Fallen Angels's unique visual style is one of the film's strongest elements. Its vivid and unforgettable depiction of Hong Kong's urban landscape creates a mesmerizing experience for the eye, thanks to the combination of blue, green, and red. Masterpiece.
Tagged:
Examples
Gorgeous
lights
Movies
Neon