30 Movies You Should Definitely Watch In Your Twenties
Your twenties are a time of exploration, growth, and self-discovery. It's a time when you're finding your footing in the world, figuring out who you are and who you want to be. And what better way to navigate this pivotal decade than with the help of some incredible movies?
Movies have the power to transport us to different worlds, teach us valuable lessons, and inspire us to be our best selves. In your twenties, you'll likely encounter a range of experiences and emotions, and these movies can help you make sense of it all.
But what exactly makes a movie perfect for your twenties? Well, it's all about relatability. The movies that speak to us most during this decade are the ones that mirror our own experiences, challenges, and aspirations. They capture the essence of what it means to be young and uncertain, while also inspiring us to dream big and chase our passions.
Related: Best Teen Romance Movies, Ranked
Whether you're navigating the complexities of love and relationships, struggling to find your place in the world, or simply trying to figure out who you are, these movies have something to offer. They're a source of comfort, wisdom, and inspiration, reminding us that we're not alone in our journey.
Of course, no two people's twenties are exactly the same, so this list of movies is by no means exhaustive. But it's a starting point, a collection of films that have resonated with countless twentysomethings over the years. Some are timeless classics, while others are more recent releases, but they all share a common thread: they capture the spirit of youth and the beauty of uncertainty.
So, whether you're looking for a good cry, a laugh-out-loud comedy, or a heartwarming coming-of-age tale, this list has got you covered. These movies will shape your perspective on love, friendship, family, career, and everything in between. They'll inspire you to dream big and pursue your passions, while also reminding you that it's okay to stumble and make mistakes along the way.
So settle in and let these movies guide you through one of the most exciting and transformative decades of your life.
30
Reality Bites (1994)
Reality Bites is a quintessential '90s coming-of-age film that explores the lives of a group of friends navigating the post-college slump. The movie revolves around Lelaina, a recent film school graduate, who's struggling to find her place in the world. She and her friends Troy, Vickie, and Sammy are trying to make sense of their lives while grappling with the pressures of adulthood.
The movie touches on themes like career, relationships, and identity. The characters are relatable and endearing, and you can't help but root for them as they navigate the uncertainties of their twenties. The takeaway from this movie is that life doesn't always go according to plan, and that's okay. Sometimes, you have to go through a period of uncertainty and self-doubt to find your path.
29
Before Sunrise (1995)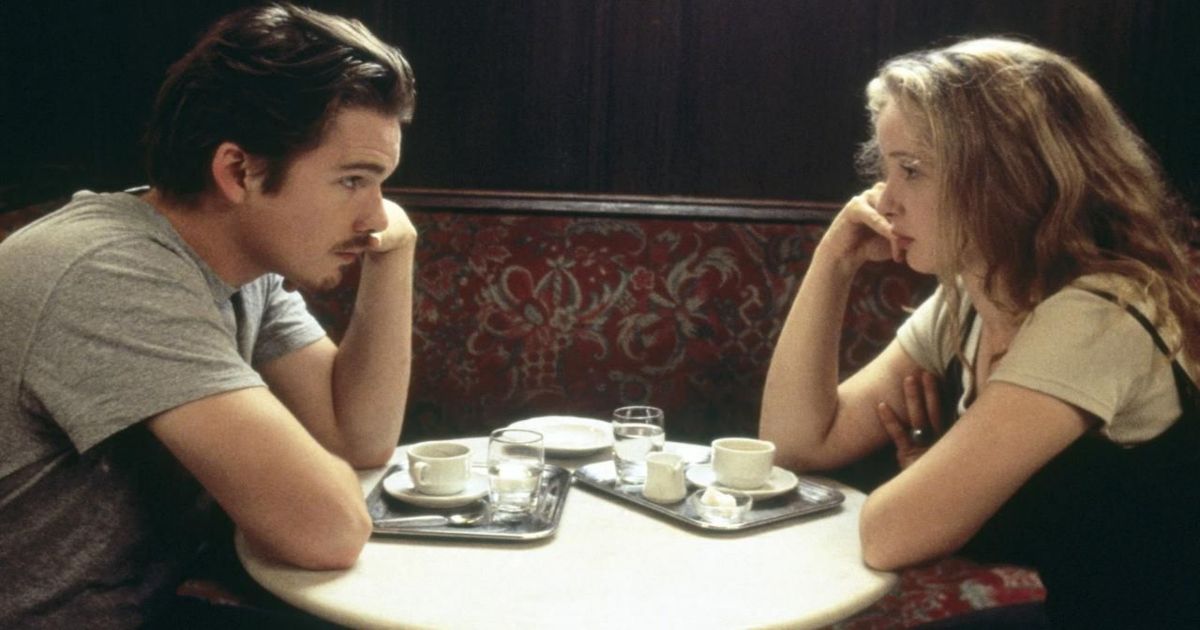 Before Sunrise is a romantic drama that takes place over the course of one night in Vienna. The movie follows Jesse, an American traveler, and Celine, a French student, as they meet on a train and decide to spend the evening together in Vienna. They explore the city, talk about life, love, and everything in between, and form a deep connection over the course of the night. The movie is beautifully shot, and the chemistry between Ethan Hawke and Julie Delpy is electric. This movie shows us that sometimes, the most profound connections can be formed in the most unexpected places, and that true love is about more than just physical attraction.
28
In The Mood For Love (2000)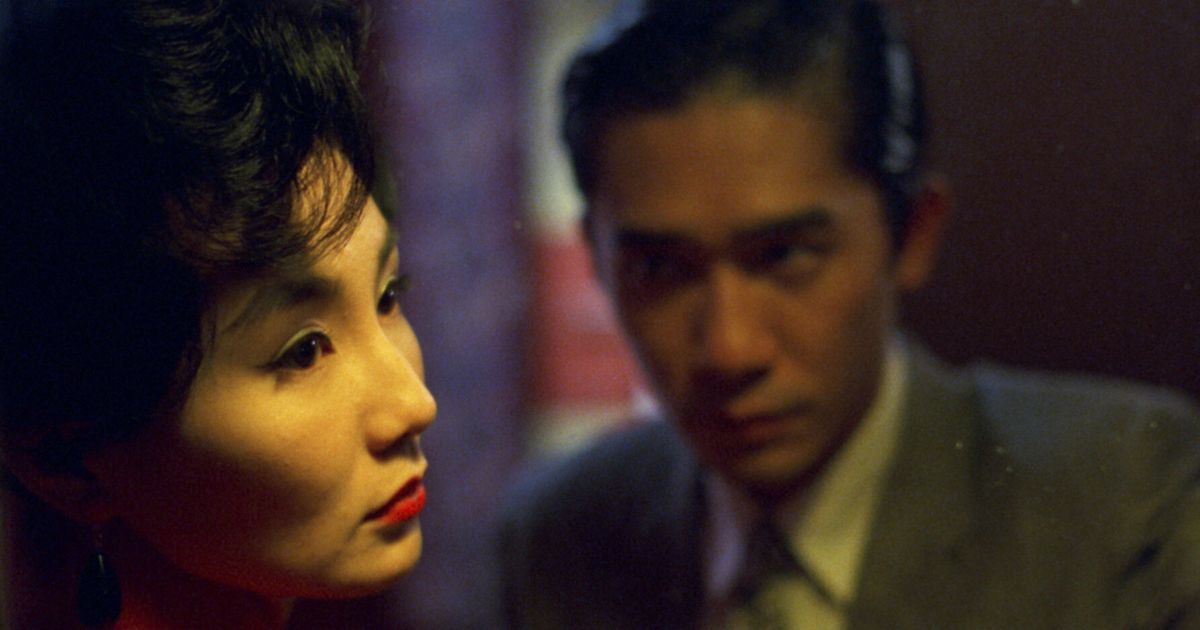 In The Mood For Love is a visually stunning romantic drama that takes place in Hong Kong in the 1960s. The movie follows two neighbors, Mr. Chow and Mrs. Chan, who become friends after realizing that their spouses are having an affair with each other. As they spend more time together, they develop feelings for each other, but their sense of duty and propriety prevents them from acting on their feelings. The movie is a meditation on love, loss, and missed opportunities. The characters are beautifully portrayed, and the cinematography is breathtaking. The lesson learned from this movie is that sometimes, circumstances can prevent us from pursuing our heart's desires, but that doesn't mean we should stop dreaming.
27
Amélie (2001)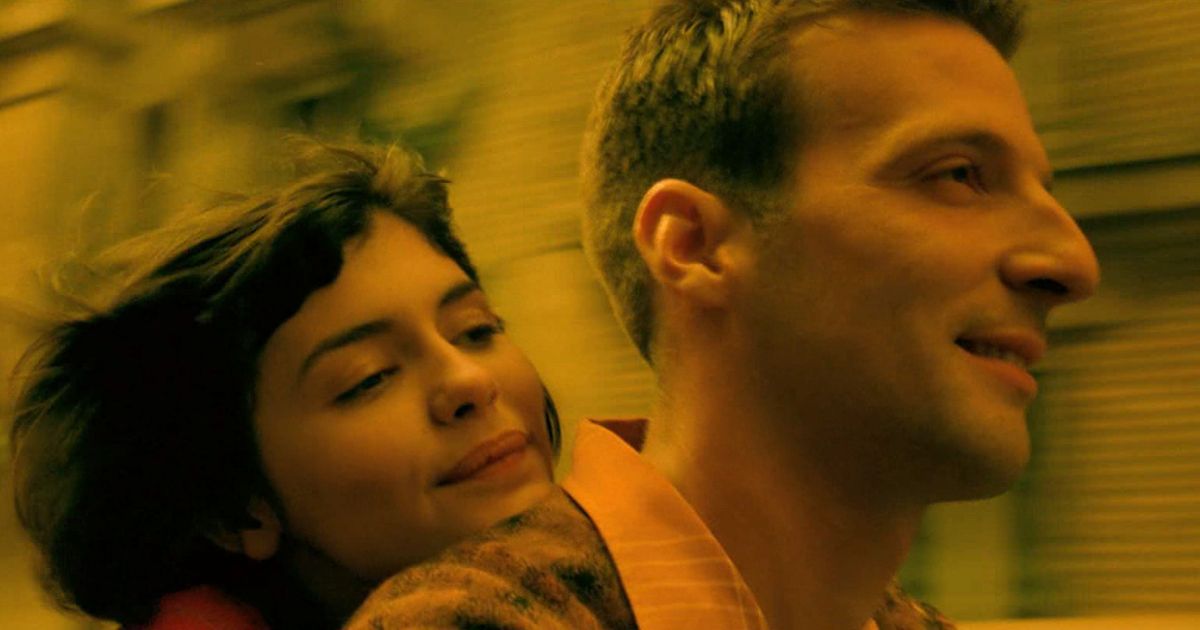 Amélie is a whimsical romantic comedy that takes place in Paris. The movie follows Amélie, a shy and imaginative young woman, who decides to do good deeds for the people around her. Along the way, she falls in love with Nino, a quirky young man who shares her sense of whimsy. The movie is a celebration of the small joys in life, and it's impossible not to fall in love with Amélie's infectious charm. The movie is visually stunning, with vibrant colors and a playful soundtrack. This movie relies on the fact that life is full of wonder and magic, and sometimes all it takes is a little bit of imagination to make the world a better place.
26
Eternal Sunshine Of The Spotless Mind (2004)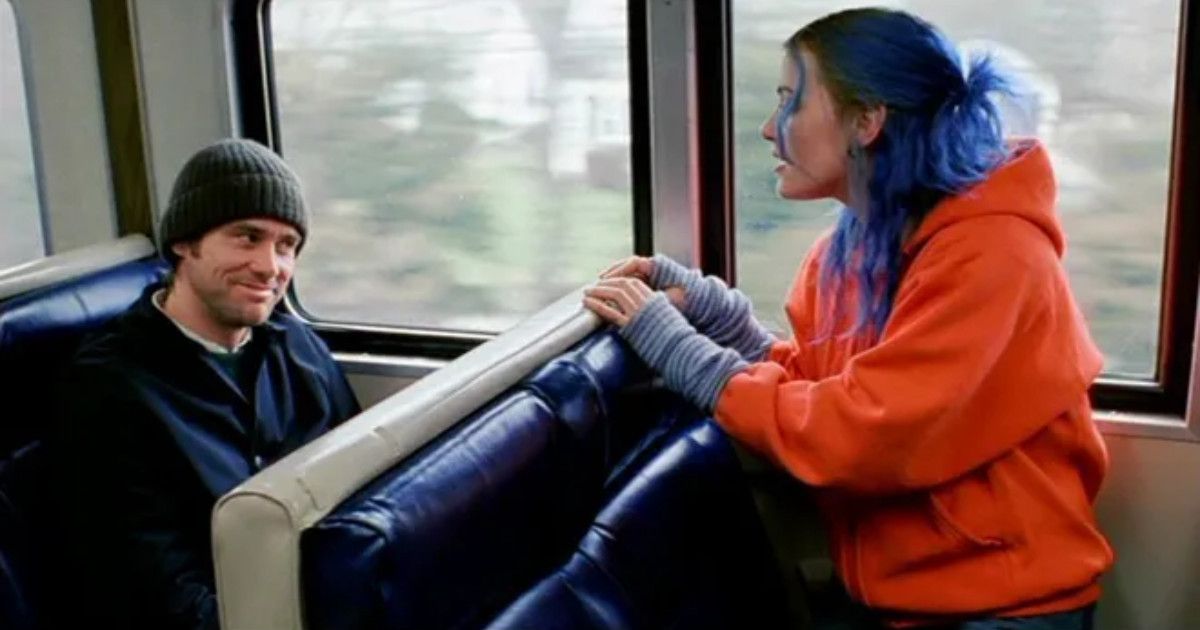 Have you ever wanted to erase someone from your memory? That's exactly what happens in Eternal Sunshine of the Spotless Mind. Jim Carrey and Kate Winslet play former lovers who undergo a procedure to erase each other from their memories after a painful breakup. But as they relive their relationship in reverse, they realize that they don't want to forget each other after all.
This movie is a poignant exploration of love, memory, and the human experience. It shows that even when we try to forget the people and experiences that hurt us, they shape who we are and the relationships we have in the future. With stunning visuals, a unique narrative structure, and stellar performances, Eternal Sunshine of the Spotless Mind is a must-watch for anyone navigating the complexities of love and loss.
Related: These Are 5 Romance Movies For People Who Hate Romance Movies
25
The Devil Wears Prada (2006)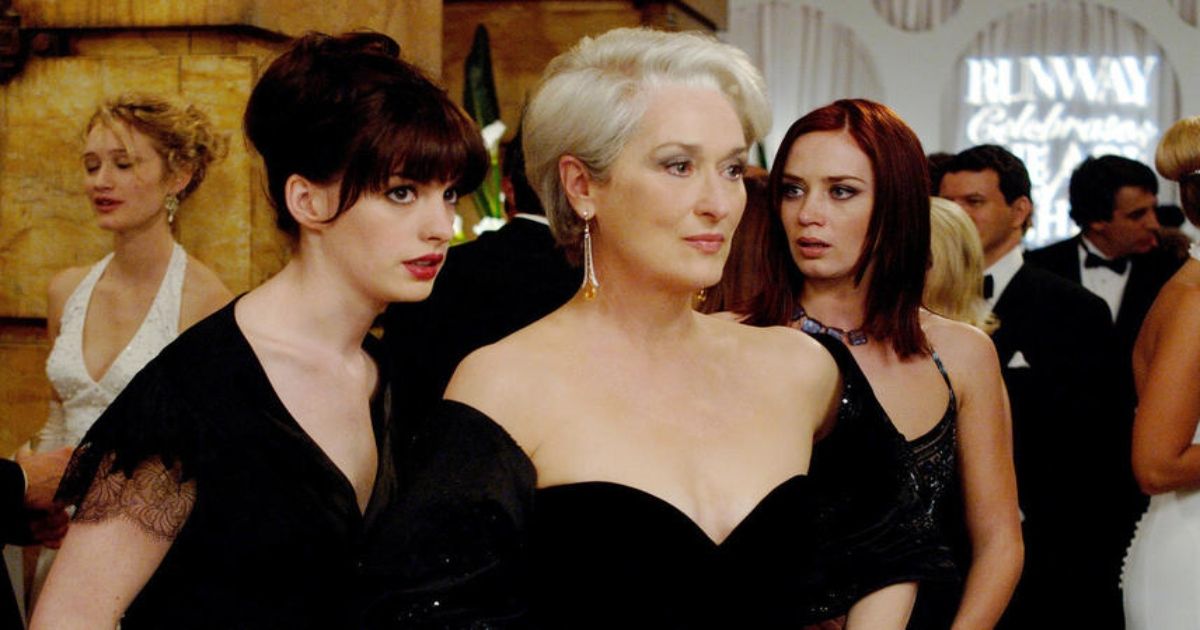 If you're entering the workforce and feeling a little lost, The Devil Wears Prada is the movie for you. Anne Hathaway plays an aspiring journalist who lands a job as an assistant to the demanding and intimidating fashion editor Miranda Priestly, played by Meryl Streep. As she navigates the high-stakes world of fashion and deals with the pressures of her job and personal life, she learns valuable lessons about perseverance, hard work, and the importance of being true to yourself. With a stellar cast, iconic fashion moments, and witty dialogue, The Devil Wears Prada is the perfect movie to watch when you need a little inspiration and a reminder that you can achieve anything you set your mind to.
24
The Social Network (2010)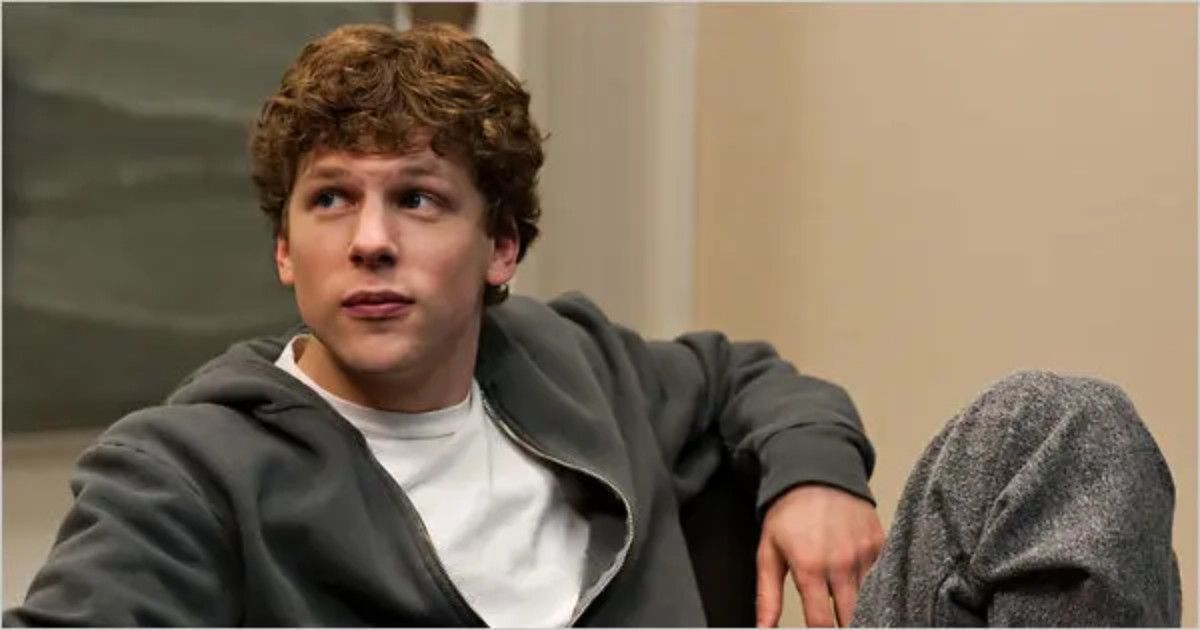 Love it or hate it, Facebook has changed the way we communicate and interact with each other. The Social Network is a gripping drama that tells the story of Facebook's creation and the people behind it. Jesse Eisenberg plays Mark Zuckerberg, the genius but socially awkward programmer who creates Facebook, while Andrew Garfield plays Eduardo Saverin, his best friend and co-founder who gets pushed out of the company.
The movie explores themes like friendship, ambition, and betrayal, and raises important questions about the impact of technology on our society. With a fast-paced script, outstanding performances, and a killer soundtrack, The Social Network is a must-watch for anyone interested in the intersection of technology, business, and culture.
23
Black Swan (2010)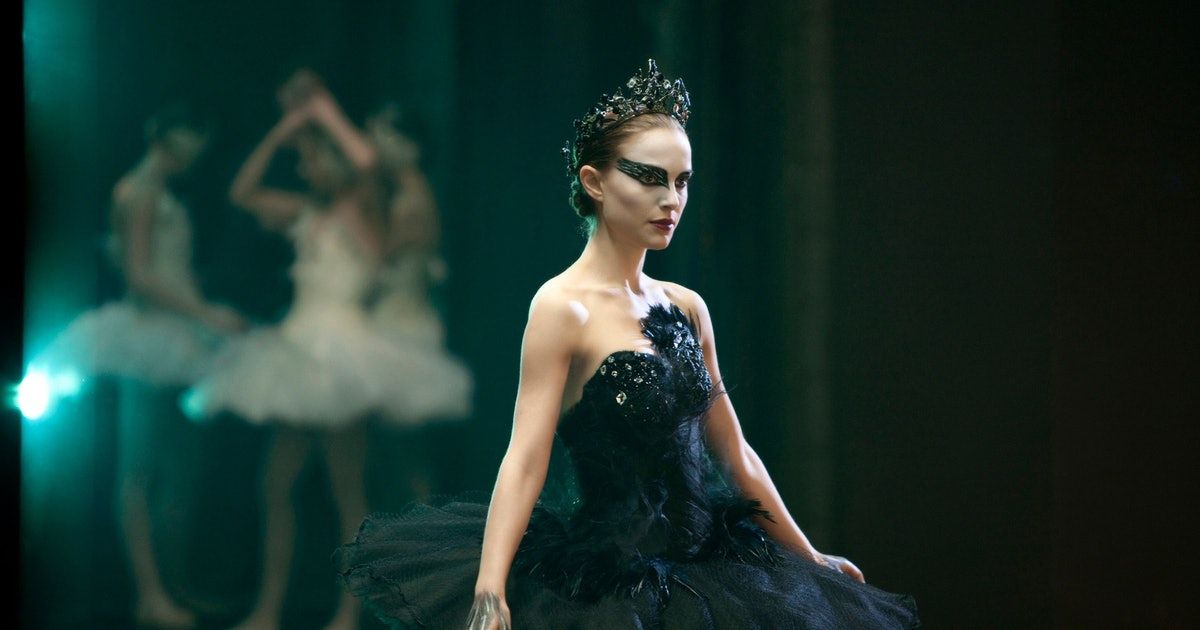 If you're looking for a movie that's equal parts psychological thriller and stunning visual masterpiece, Black Swan is the one for you. Natalie Portman plays a ballerina who lands the lead role in "Swan Lake", but as she delves deeper into the character of the Black Swan, she begins to lose her grip on reality. The movie explores themes like perfectionism, mental health, and the pursuit of excellence at all costs.
With breathtaking dance sequences, haunting visuals, and a gripping performance by Portman, Black Swan is a movie that will stay with you long after the credits roll. It's a reminder that the pursuit of excellence can come at a high cost, and that sometimes the line between reality and delusion can be dangerously thin.
22
Take This Waltz (2011)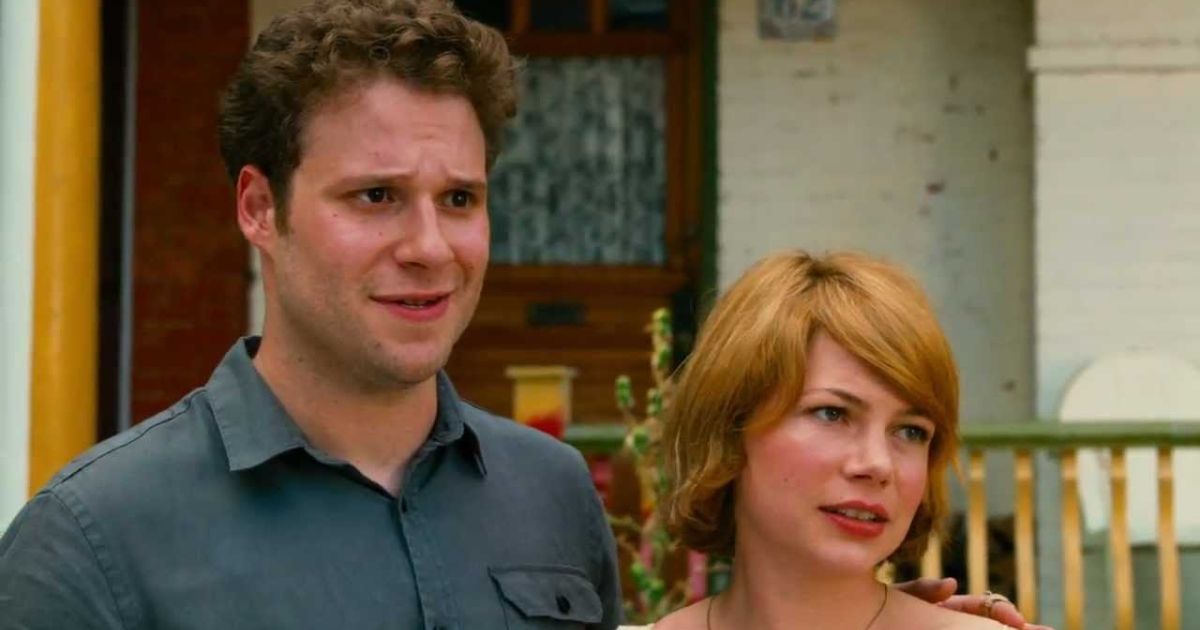 Take This Waltz is about Margot, a writer who is happily married to her husband, but suddenly starts to feel a strong attraction to her neighbor, Daniel. As Margot struggles to reconcile her feelings, the movie explores the complexities of relationships, commitment, and desire. The movie's main takeaway is that sometimes, the grass is not always greener on the other side. It's important to cherish what you have and work on it, rather than constantly seeking something new.
21
Frances Ha (2012)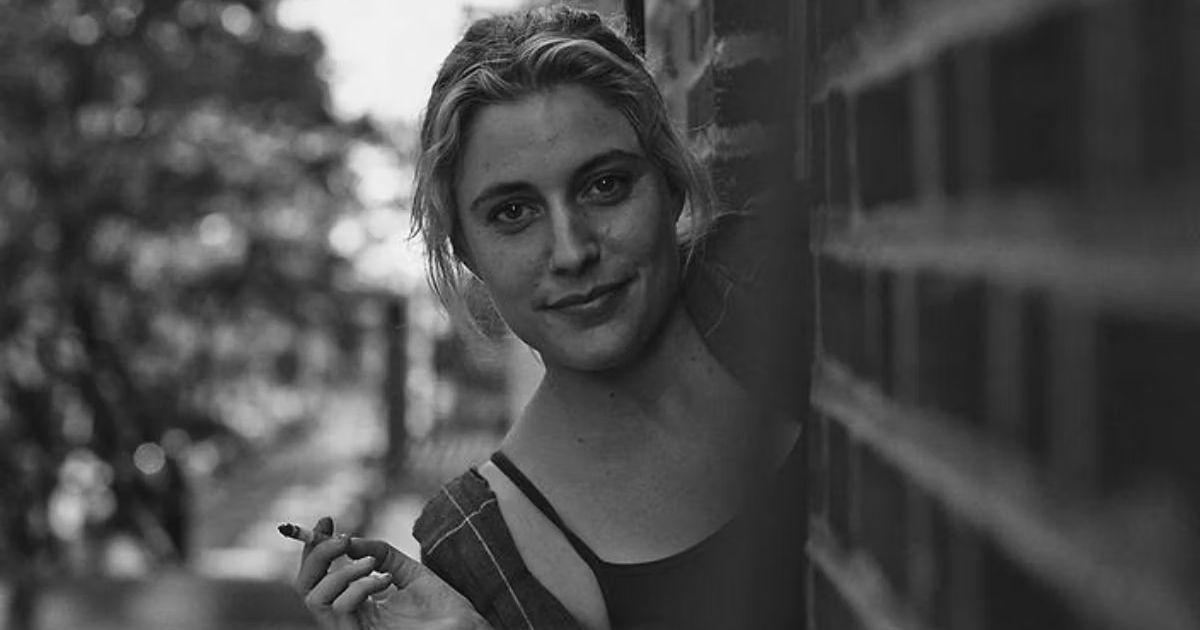 Frances Ha is a charming, quirky movie about a 27-year-old aspiring dancer named Frances, who is trying to make her way in New York City. The movie follows her journey as she navigates friendships, relationships, and career choices. What makes this movie stand out is its relatability. Frances is a character that you can't help but root for, and her struggles with adulthood and finding her place in the world are universal. The movie's major focus is on the fact that life doesn't always go as planned, and that's okay. It's important to embrace the unexpected and find joy in the journey.
Related: Frances Ha: Exploring the Quarter-Life Crisis in Black and White
20
Begin Again (2013)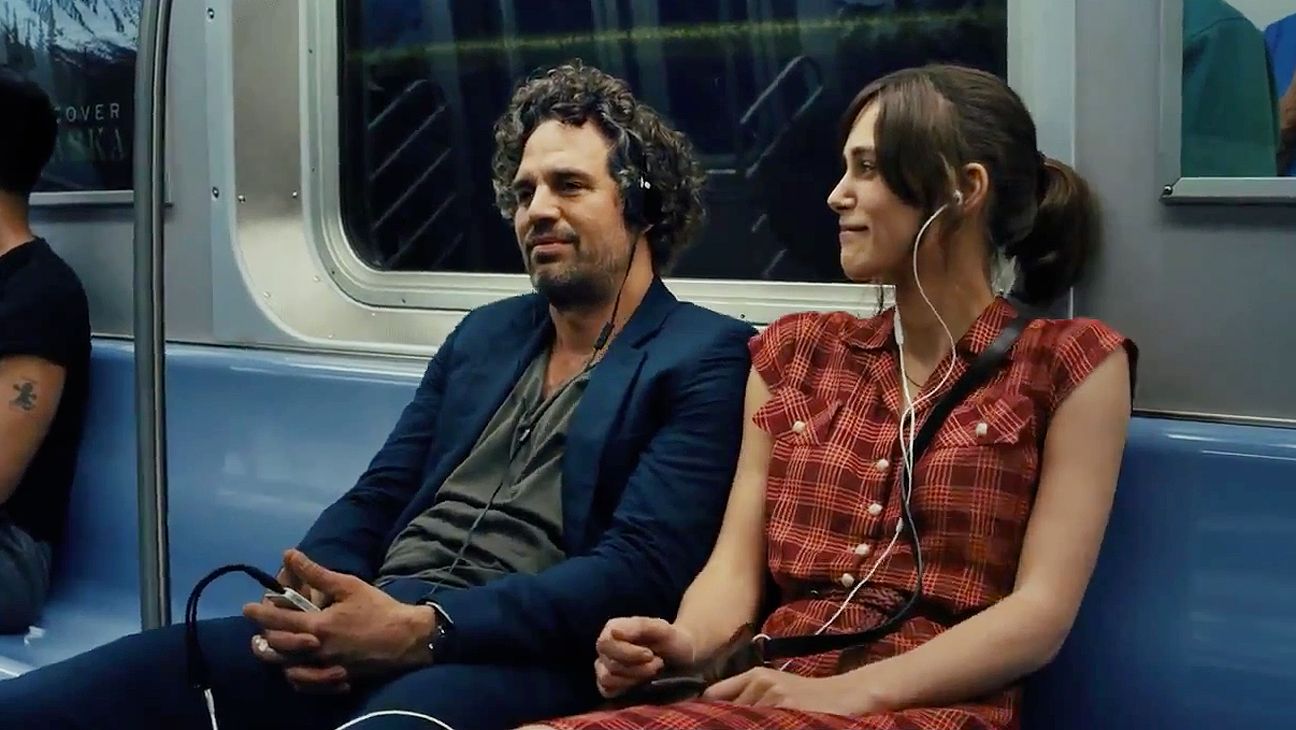 Begin Again is a heartwarming movie about two lost souls who come together to make music. Gretta, a songwriter who has been recently dumped, meets Dan, a music executive who has lost his passion for the industry. Together, they embark on a musical journey that helps them find themselves and each other. The movie proves that sometimes, it's the unexpected people and experiences that can bring the most joy and fulfillment in life.
19
Short Term 12 (2013)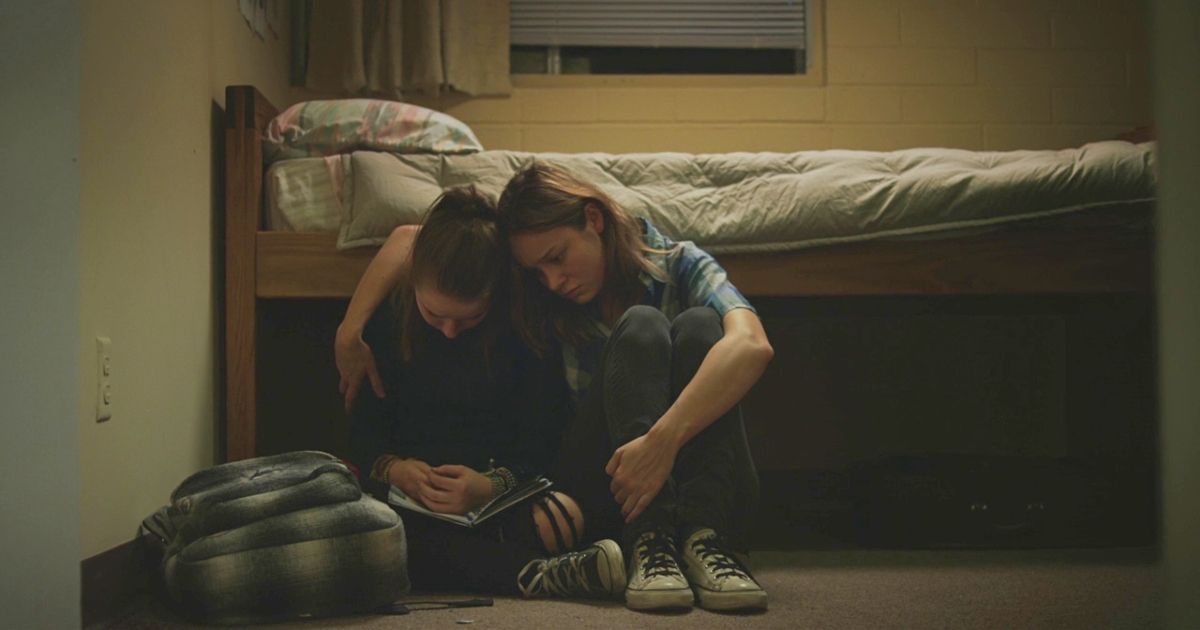 Short Term 12 is a powerful movie about Grace, a supervisor at a group home for troubled teenagers, who is struggling with her own past trauma. The movie explores themes of mental health, trauma, and resilience, and the incredible impact that empathy and kindness can have on others. The characters in this movie are complex and multidimensional, and their struggles feel very real. The takeaway here is that everyone has a story, and sometimes all they need is someone to listen and understand. It's a reminder to be kind to others and to ourselves, and to always look for the light in the darkness.
18
The Lobster (2015)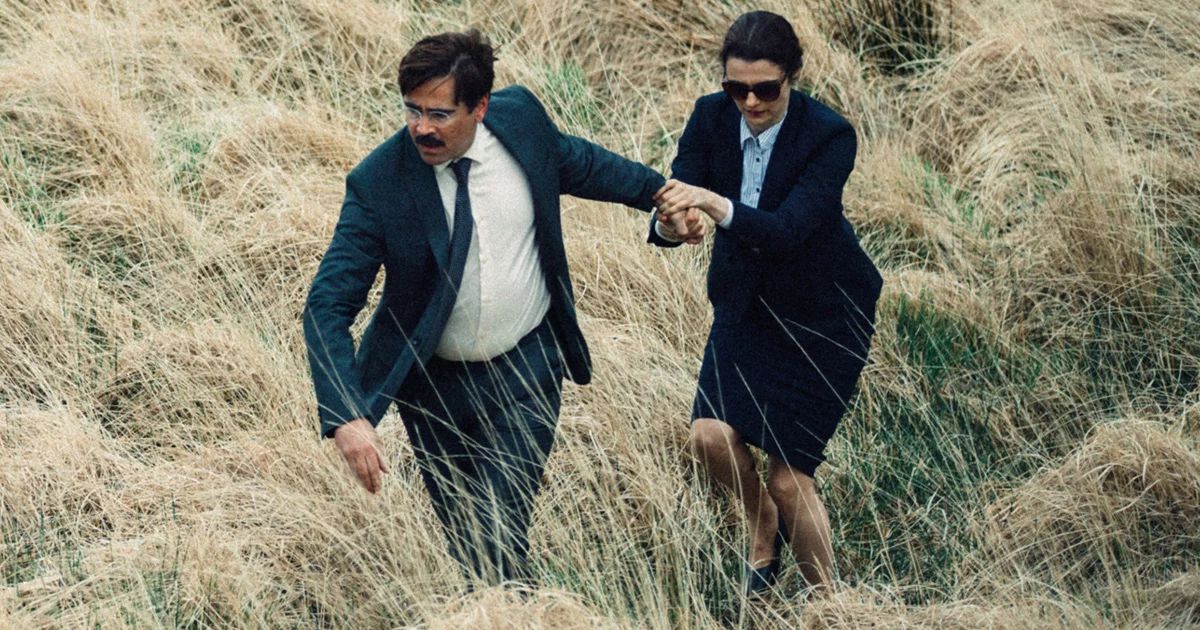 Are you tired of the pressures of dating and finding love? Then The Lobster is the movie for you. In this surreal black comedy, single people have 45 days to find a mate or else they will be transformed into an animal of their choosing. The movie follows the journey of David, played by Colin Farrell, as he navigates this bizarre world and the rules that come with it.
What makes The Lobster a standout movie is its absurdity and dark humor. It takes a satirical look at our societal expectations around love and relationships, and how people are often forced to conform to these expectations. The characters are quirky and complex, and the movie leaves you with a lot of questions to ponder about love and individuality.
17
Mistress America (2015)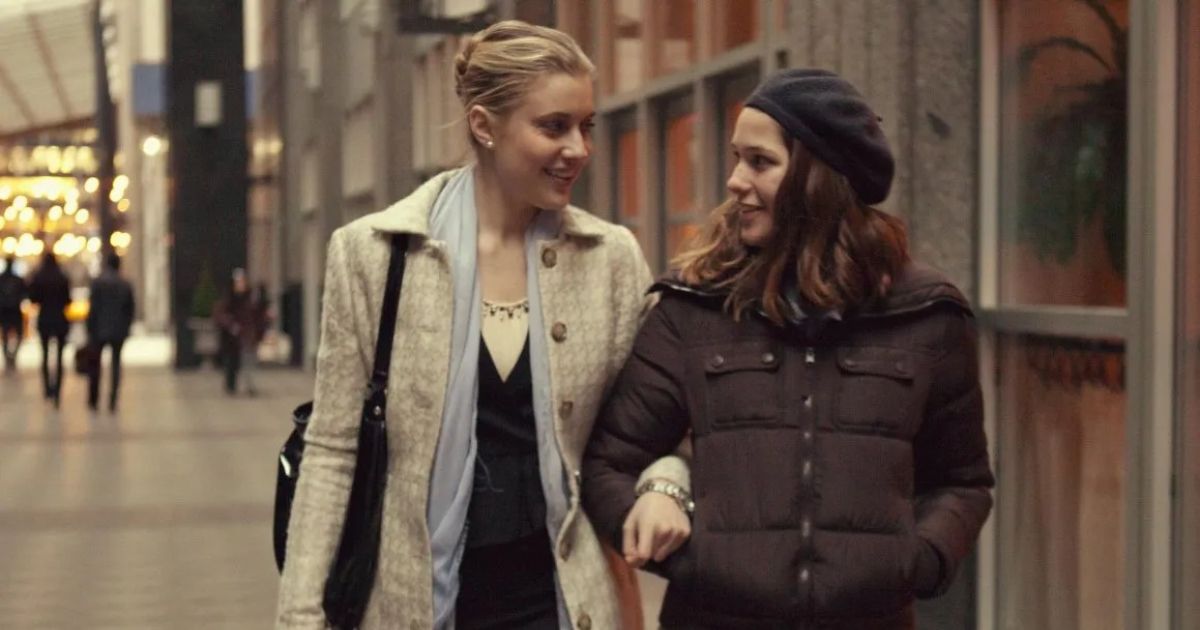 If you're in the mood for a fun, quirky, and relatable comedy, look no further than Mistress America. Directed by Noah Baumbach, the movie follows the story of Tracy, a college freshman who is struggling to find her place in the world. She meets her soon-to-be stepsister, Brooke, played by Greta Gerwig, who is everything she's not – confident, outgoing, and full of life.
The movie explores the complexities of female friendships, ambition, and identity. Tracy is trying to find her voice, while Brooke is trying to make her dreams a reality. The characters are relatable and endearing, and the movie is full of witty one-liners and memorable scenes. Mistress America is a refreshing and entertaining movie that will leave you feeling inspired and uplifted.
16
Dear Zindagi (2016)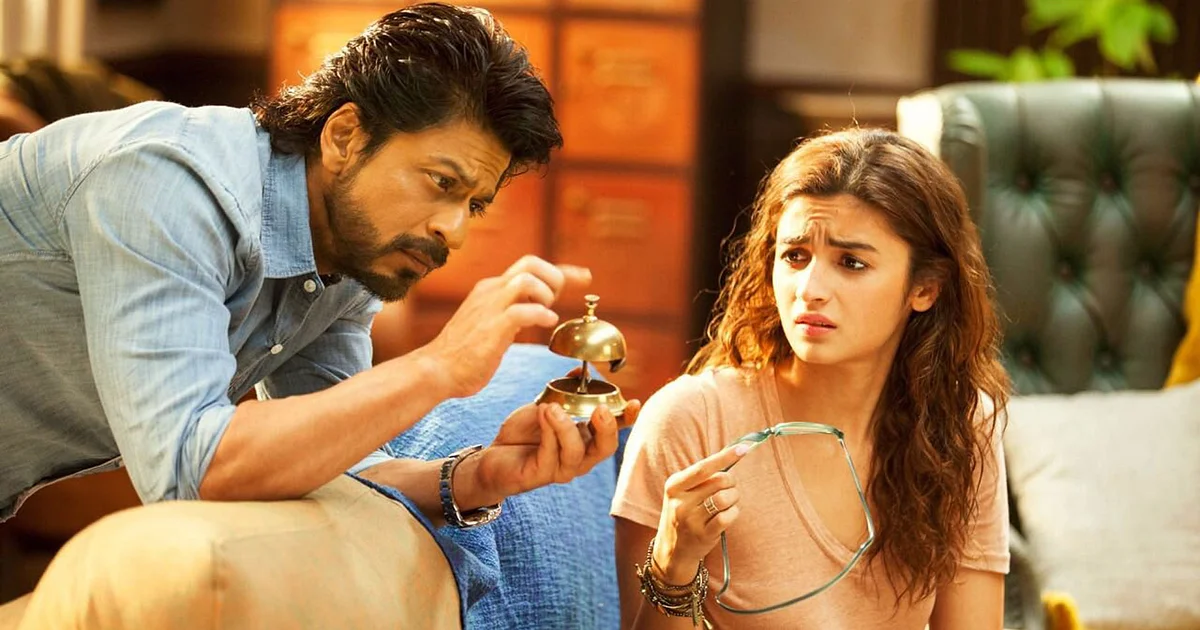 Dear Zindagi is a coming-of-age drama that explores the complexities of mental health and relationships. The movie follows the story of Kaira, a young filmmaker who is struggling to find direction in her life. She seeks the help of a therapist, played by Shah Rukh Khan, who helps her navigate her past traumas and understand her present struggles. The movie is a beautiful portrayal of the importance of self-care and seeking help when needed. It also explores the nuances of family relationships and the impact they can have on our mental health. The characters are relatable and well-developed, and the movie is full of heartwarming moments and insightful takeaways.
Related: Unconventional Coming-of-Age Films Worth Watching
15
20th Century Women (2016)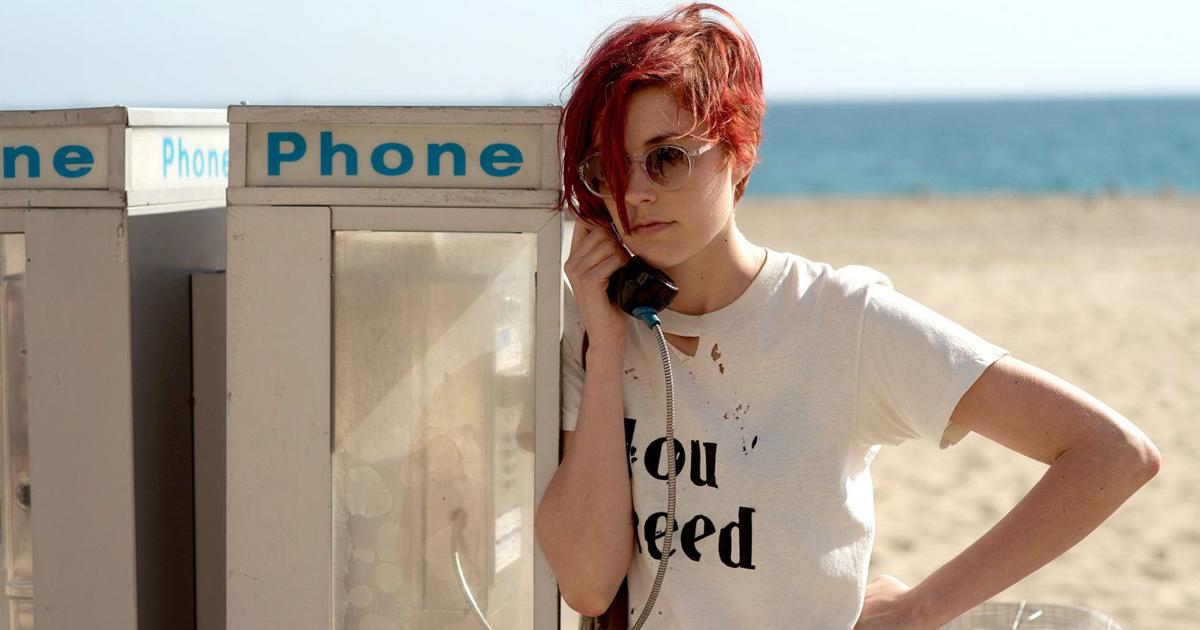 Set in the late 1970s, 20th Century Women is a beautiful and poignant movie about motherhood, friendship, and growing up. The movie follows the story of Dorothea, a single mother who enlists the help of two younger women to help raise her teenage son, Jamie. The movie explores the complexities of gender roles and the changing times, and how it affects the characters' relationships and identities.
The characters are complex and well-developed, and the movie is full of beautiful and memorable moments. 20th Century Women is a movie that will make you laugh, cry, and everything in between. It's a reminder of the power of relationships and the importance of taking risks and embracing change.
14
The Florida Project (2017)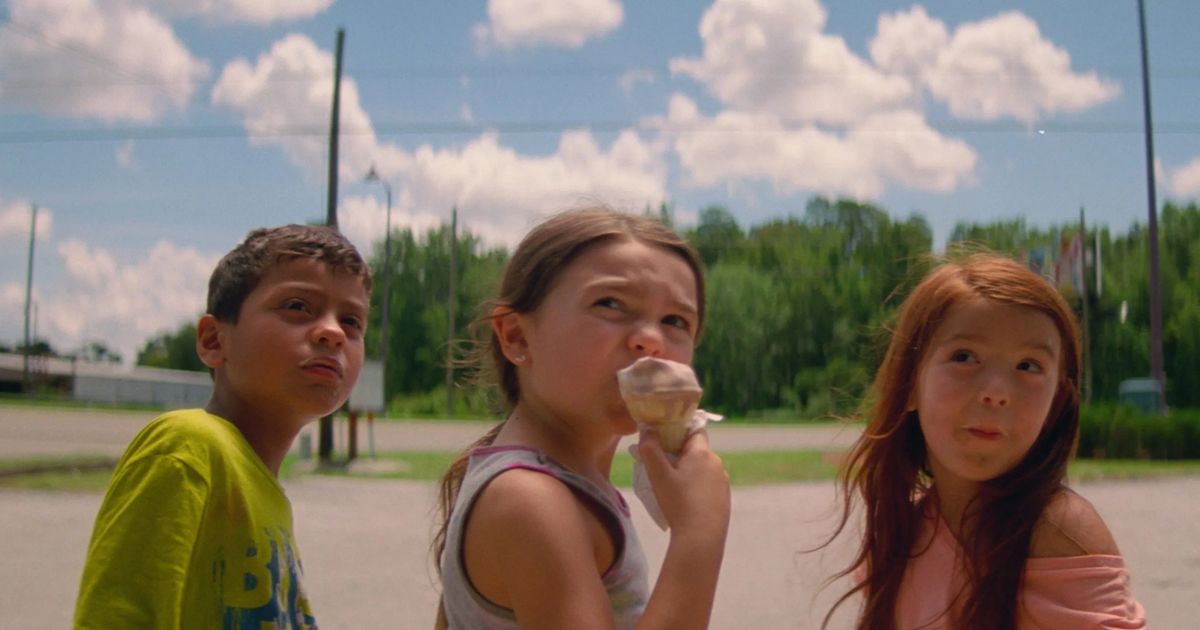 Set in the outskirts of Disney World, The Florida Project is a heartwarming yet heartbreaking coming-of-age story of a precocious 6-year-old girl and her misadventures with her single mother. The movie captures the vibrancy and the reality of the lives of the people living in poverty in a state that promises dreams and magic. The standout performance of the child actor and the commentary on the harsh realities of society will leave you questioning the concept of the American dream.
13
Lady Bird (2017)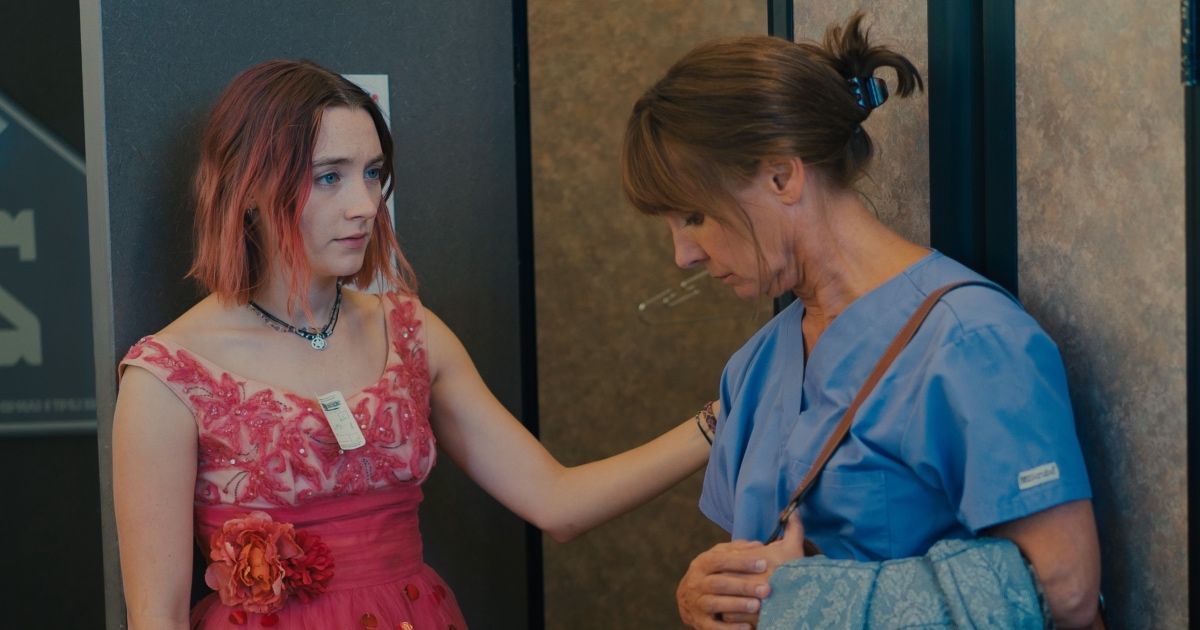 Lady Bird is a witty, charming, and relatable coming-of-age story of a teenage girl navigating her way through the ups and downs of high school, college applications, and the complexities of her relationships with her mother, friends, and love interests. The movie captures the angst, the drama, and the insecurities of being a teenager with a nuanced script and fantastic performances from the cast. With themes of identity, acceptance, and self-discovery, Lady Bird is a movie that every twenty-something should watch at least once.
12
Columbus (2017)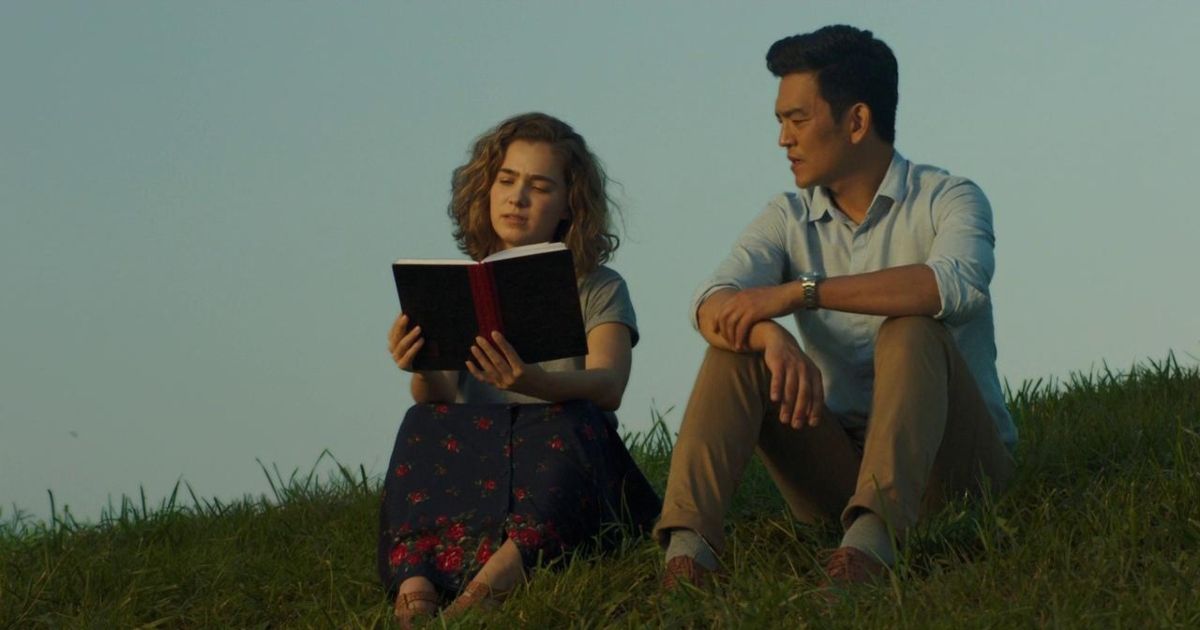 Columbus is a visual and emotional treat that explores the connection between architecture and the human experience. The movie follows the story of a young woman who stays in Columbus, Indiana to take care of her mother and a Korean-born man who has come to the city to take care of his estranged architect father. The movie's deliberate pace and attention to detail make it a contemplative and rewarding experience. The movie's exploration of grief, regret, and forgiveness will leave you with a renewed appreciation for the power of architecture and the human spirit.
11
On The Beach At Night Alone (2017)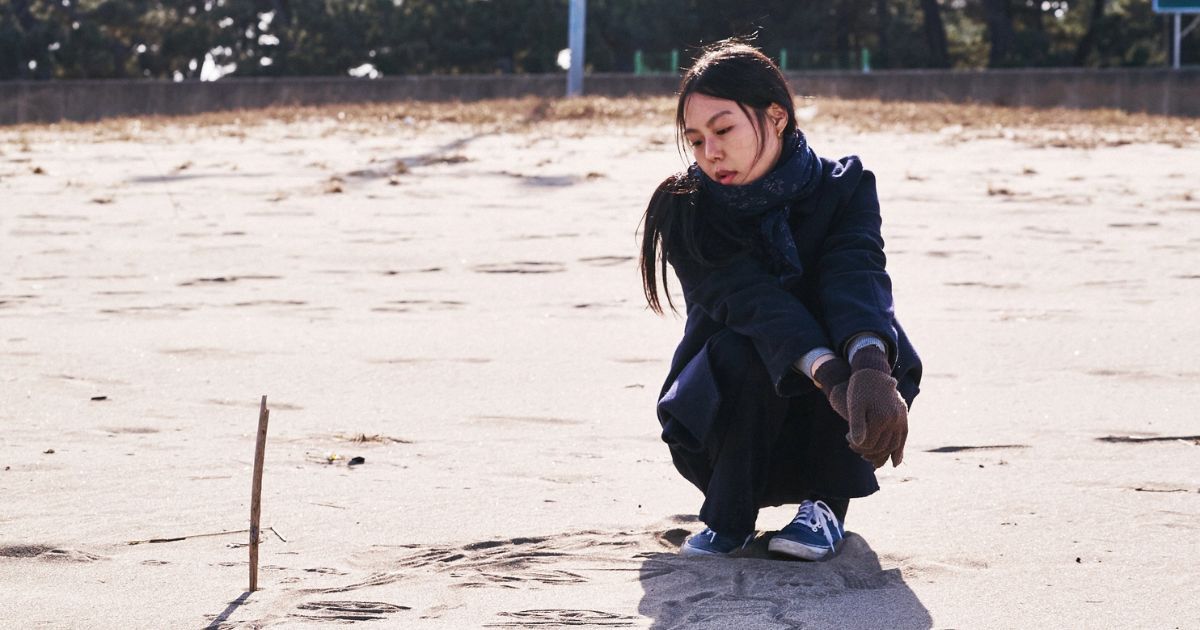 On The Beach At Night Alone is a poignant and intimate portrayal of a woman's search for love, acceptance, and self-worth. The movie follows the story of a Korean actress who is struggling with the aftermath of an affair with a married man. The movie's raw emotions, stunning cinematography, and excellent performances from the cast make it a hauntingly beautiful experience. The movie explores themes of loneliness, heartbreak, and self-discovery with a gentle yet powerful touch that will leave you with a renewed appreciation for the beauty of life.
Related: Best Hong Sang-soo Movies, Ranked
Tagged:
Movies
Twenties
Watch