5 Biggest Ways Project Popcorn Hurt Warner Bros.
The COVID-19 pandemic left huge impacts on the world that are still being felt today, and one interesting subcategory it impacted was filmmaking and film distribution. Every major studio was left scrambling, and the Warner Bros. decisions during the pandemic might be the most noteworthy and have had the biggest impact.
Towards the end of 2020, the studio made the announcement that they were going to release their entire 2021 slate of films, in addition to Wonder Woman 1984 on Christmas 2020, simultaneously in theaters and on their streaming service HBO Max in what internally was a plan called Project Popcorn. This included highly anticipated films like The Matrix Resurrections, the future Oscar winner King Richard, and family films like Space Jam: A New Legacy.
The decision generated quite a bit of talk from media outlets and the wider industry, with many critical of the decision to commit to a full-year plan when it appeared theaters would be looking to reopen and vaccines were starting to be made available to the general public. Theaters would be reopening after a year-long shutdown and needed big movies to bring audiences out, and that would be sabotaged if audiences could watch movies at home, leading to anger from AMC Theatres and more. The move was also done to help boost subscription numbers for HBO Max's streaming service, which angered many filmmakers as well.
The results were a mixed bag, as it did increase viewers for the streaming service, but it also impacted the box office grosses of many of the studio's films, resulting in them not having a single film in the top 10 of the year. By 2022, Warner Bros. committed to a 45-day theatrical window, but the decision made by Project Popcorn was so damaging that the studio is still reeling from its effects and may have changed the studio forever. These are the five biggest ways Warner Bros.'s decision to release their slate of films in 2021 on HBO Max and theaters impacted them.
Might Have Hurt the DC Brand
The first movie to kick off Project Popcorn was Wonder Woman 1984, released in theaters and on HBO Max on Christmas Day. The film was originally set to open on June 5, 2020, but was delayed multiple times during the COVID-19 pandemic as Warner Bros. seemed to hold out hope that theaters would reopen safely. Wonder Woman was one of the most successful films in the DCEU and one of Warner's big brands, so they wanted to try and make as much money off of it as possible. Yet the studio decided to use the film's anticipated status as the big drop to get people to sign up for HBO Max at the beginning of the year.
Wonder Woman 1984 low box office is understandable as in December 2020 many theaters were still closed, but the film's public reaction was still hurt by it in addition to the audience's reaction to it. Warner Bros. could have continued to delay the film, but they chose not to, unlike The Batman, which was set to open in theaters originally in October 2021 and even had a trailer released in August 2020 only to be delayed to 2022 just a couple of months before their 2021 plan was announced. They would not sacrifice the revenue from a Batman movie but did for Wonder Woman.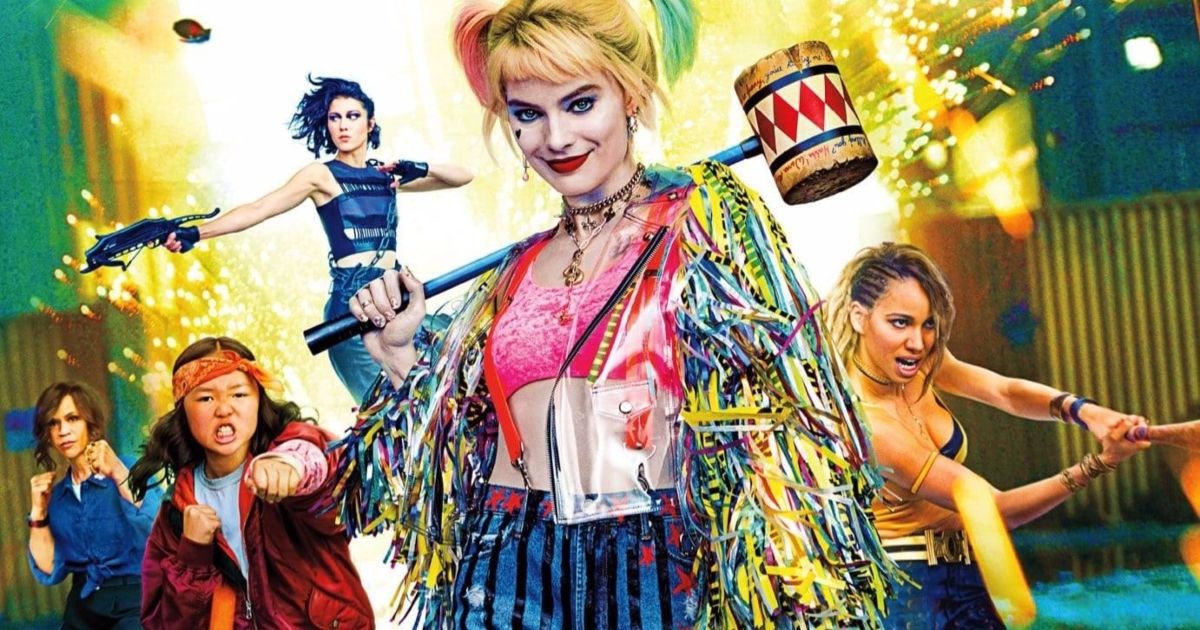 The other DCEU film released in theaters and on HBO Max during this time period was James Gunn's The Suicide Squad, which opened at $26.2 million in its opening weekend, a massive drop from the opening of the first film and even Birds of Prey which opened in February 2020. It ended up grossing $58 million domestically and $168.7 million worldwide.
Related: What James Gunn as Head of DC Studios Means For the DCU
Despite performing well on HBO Max, receiving positive reviews, and getting the successful spin-off series Peacemaker, the movie was perceived as a box office bomb and a disappointment for the studio. Wonder Woman 1984 and The Suicide Squad back to back projected an image that the interconnected DCEU was truly in trouble and in need of fixing, with 2022 seeing various battles behind the scenes for creative control.
Warner Lost Legendary Pictures and Village Roadshow Productions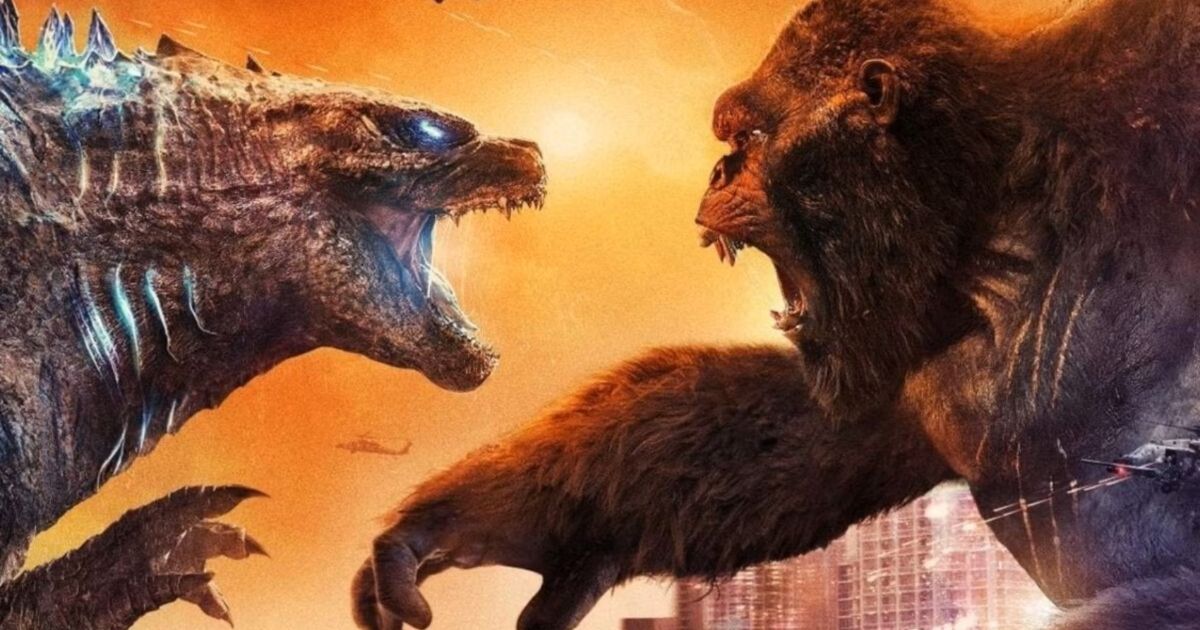 Legendary Pictures had a long history with Warner Bros. The production company got its start with Warner Bros. in the mid-2000 producing films like The Dark Knight trilogy, The Hangover trilogy, and Inception. In 2013, they shortly had a deal with Universal Pictures before returning to Warner Bros. in 2018. They launched the successful MonsterVerse at Warner Bros and two of their films, Godzilla vs. Kong and Dune, were part of the 2021 release schedule.
Legendary Pictures and talent with backend deals were not pleased with WarnerMedia's multi-release plans and claimed they were not given advanced notice of the release decision nor given a say in how both films would be distributed. While a legal battle was averted due to the two companies nearing an agreement, the relationship was damaged and in November 2022, Legendary set up a deal with Sony Pictures. Worth noting is Dune and Godzilla vs. Kong were the only movies WB released in 2021 to gross over $100 million at the domestic box office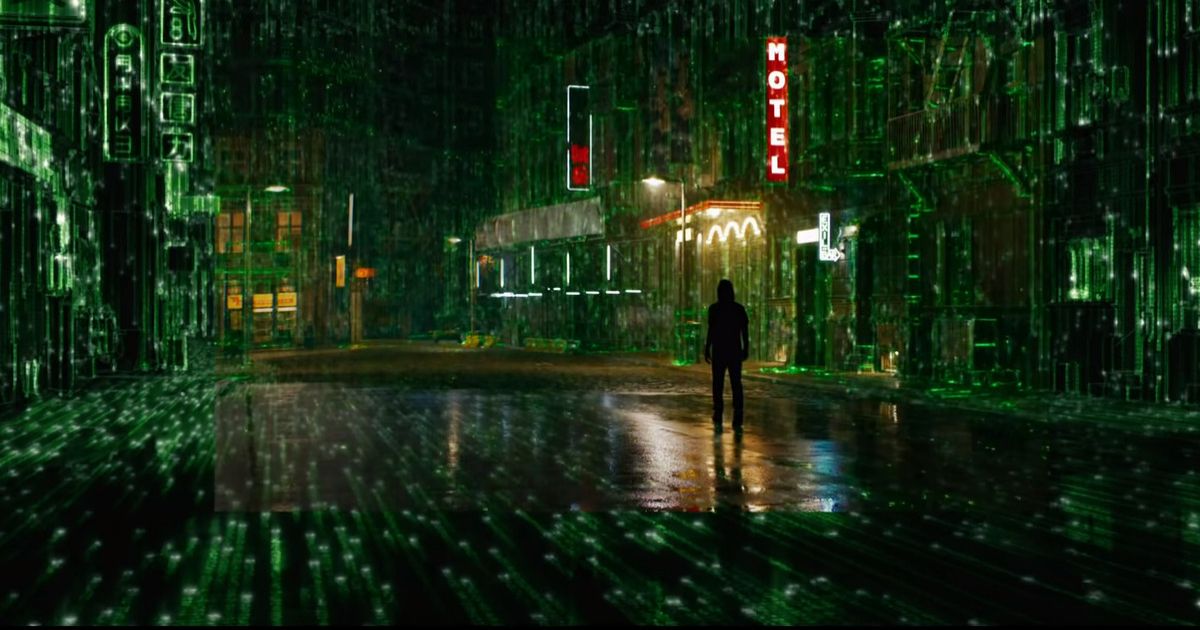 In February 2022 Village Roadshow sued Warner Bros. for breach of contract over the studio's decision to release The Matrix Ressurection simultaneously on HBO Max and in theaters. Village Roadshow claimed Warner Bros. moved the release date of the film to 2021 from 2022 to help HBO Max attract more subscribers, purposely harming the film's box office receipts as a result. The same day Matrix Resurrections was moved to 2021 was the same day Warner Bros. delayed The Batman to 2022.
The case later expanded to include claims that Village Roadshow was being excluded from being a co-owner and financial partner on dozens of sequels and remakes to key franchises based on properties it shares the rights to including Sherlock Holmes, the Ocean's series, and I Am Legend which Warner Bros. recently announced was in development. Warner's decision angered two of its biggest production companies, and would also anger much of its core talent.
Cost Warner Bros. Key Talent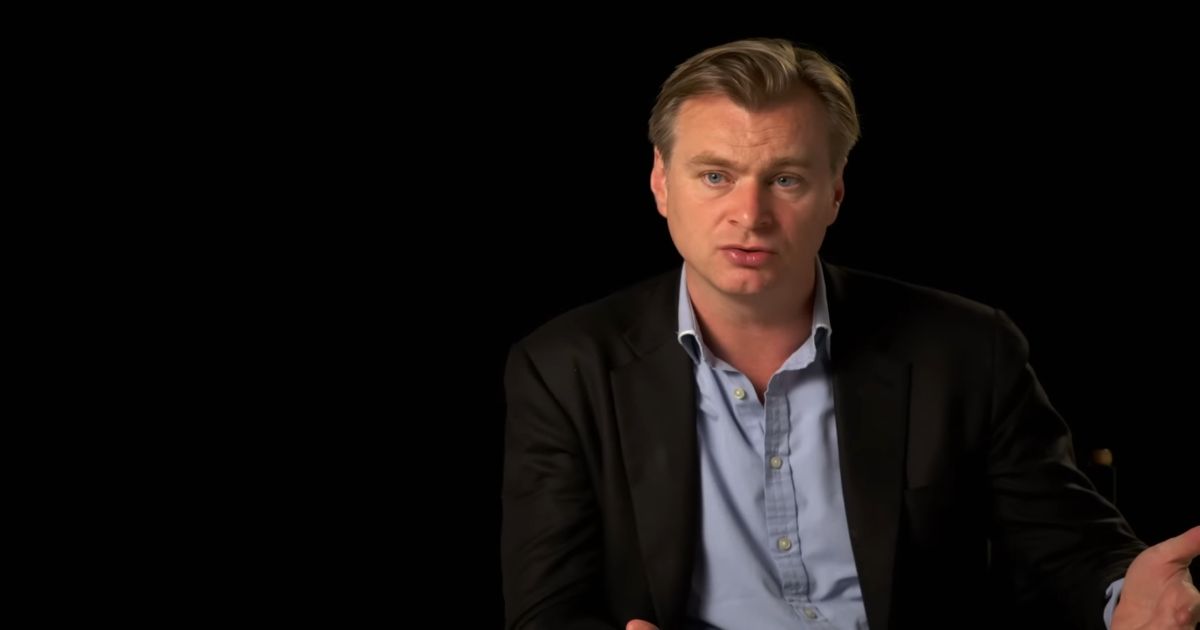 For years, Warner Bros. had cultivated the image of a filmmaker-friendly studio; directors tended to stay with the studio as they felt a certain level of loyalty for backing some of their projects. This included filmmakers like Clint Eastwood (whose 2021 film Cry Macho was part of Project Popcorn), Ben Affleck, and most famously Christopher Nolan. Every film Nolan had made since 2002's Insomnia was a Warner Bros. production, with the studio even making a deal with Paramount to co-fiance Interstellar to stay in business with the director.
Warner Bros. and Nolan made a deal to release Tenet in theaters on September 2020, despite most theaters being closed, as it was a commitment to theatrical distribution. Some reports say Tenet's poor box office is what ultimately convinced Warner Bros. to release their 2021 slate on HBO Max as well as theaters, but the decision left Nolan very unhappy. Nolan struck a deal with Universal Pictures to release his next film, Oppenheimer, leaving Warner Bros. after 19 years. He released a statement bashing the studio's day and date, HBO Max and theater decision.
"Some of our industry's biggest filmmakers and most important movie stars went to bed the night before thinking they were working for the greatest movie studio and woke up to find out they were working for the worst streaming service. Warner Bros. had an incredible machine for getting a filmmaker's work out everywhere, both in theaters and in the home, and they are dismantling it as we speak. They don't even understand what they're losing. Their decision makes no economic sense, and even the most casual Wall Street investor can see the difference between disruption and dysfunction."
In the aftermath, the studio also lost acclaimed horror filmmaker James Wan. Wan had been a valuable filmmaker for Warner Bros. has launched the successful Conjuring franchise and was the director of 2018's Aquaman, which grossed $1 billion. Three of Wan's projects were released on HBO Max and in theaters in 2021: Mortal Kombat and The Conjuring: The Devil Made Me Do It, both of which he produced, and Malignant, which he directed.
While Wan had not expressed any outward disappointment with the decision, and he is still working on Aquaman and the Lost Kingdom, his production company Atomic Monster merged with Blumhouse Pictures in 2022 and will have a first look deal at Universal Pictures. The collaboration already generated the successful M3GAN for the studio, and with Oppenheimer set for release in 2023 it could be the year Universal shows Warner Bros. what they lost.
May Have Resulted in Warner Bros. Sale To Discovery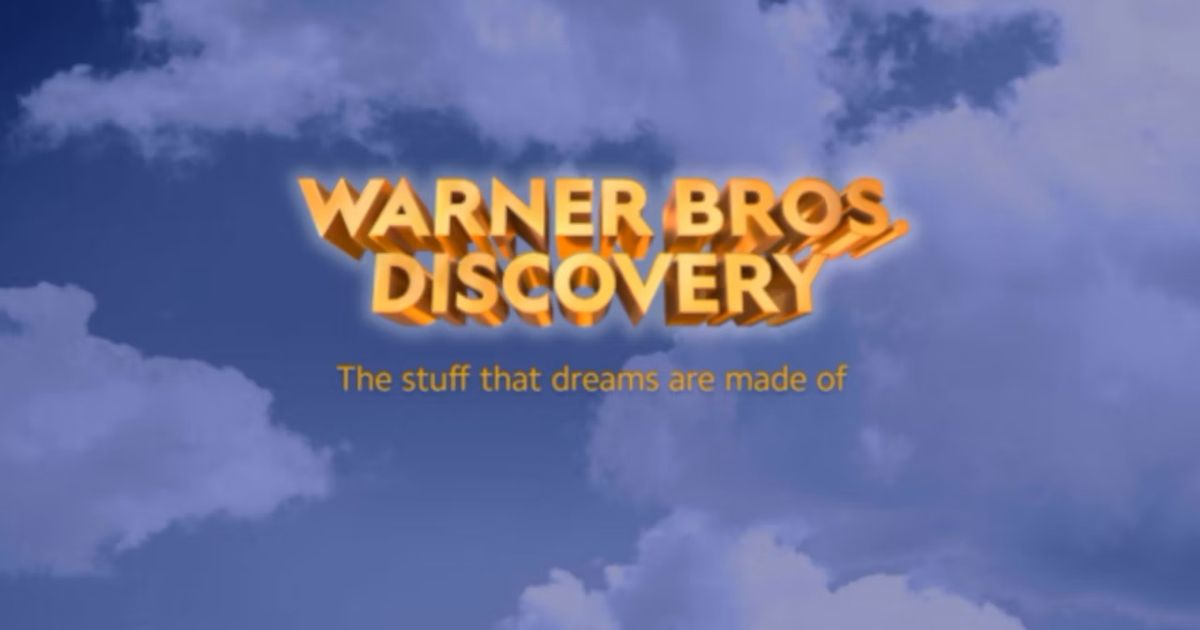 AT&T acquired Time Warner in 2018 and rebranded as WarnerMedia. The company's three short years as the owner was a tumultuous one that coincided with the COVID-19 pandemic. In May 2021, five months into AT&T's decision to release their entire 2021 slate on HBO Max and theaters, AT&T entered talks with Discovery Inc. to sell off WarnerMedia and merge it with Discovery. The deal was finalized on April 8, 2022, when WarnerMedia officially rebranded Warner Bros. Discovery.
Related: What's Going on With Warner Bros. Discovery and HBO Max?
One has to imagine had Warner Bros. had a more successful few years there at the box office, AT&T would not have seen the need to sell the division. Yet AT&T's own decision for Project Popcorn hurt many of their biggest franchises at the box office and also alienated much of the key talent. Now with Warner Bros. Discovery, the company has made even more controversial decisions like shelving completed films like Batgirl and Scoob! Holiday Haunt for tax write-offs, and removing many shows from HBO Max. It is difficult not to trace it all back to this key decision in 2020 from Project Popcorn.
Did Solidify a Theatrical Window For Films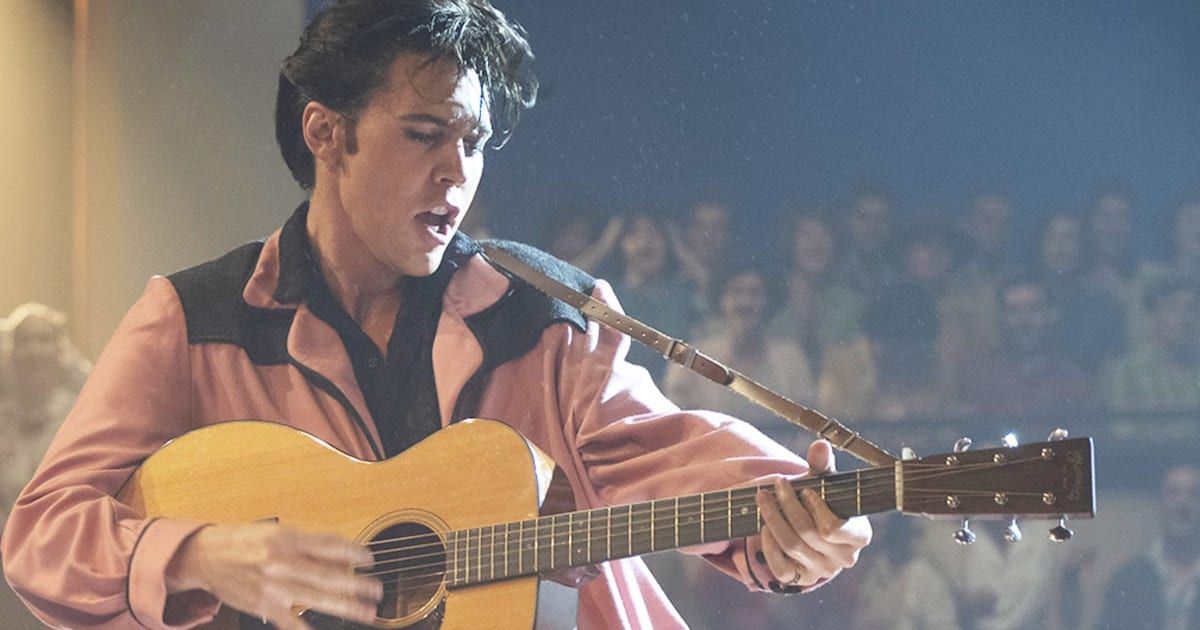 While the 2021 release did help boost subscription numbers for HBO Max, Warner Bros. still ended up spending about $200 million compensating talent for backend deals they lost out on due to Project Popcorn. The number of subscriptions did also not equate to the same numbers some of these movies would have made on individual box office tickets.
In 2022, Warner Bros. returned to theatrical exclusive releases and originally stuck to a 45-day window but later decided it would be on a case-by-case basis. While the studio did have flops like Dwayne Johnson's Black Adam and Fantastic Beast and the Secret of Dumbledore, they also had box office hits like The Batman and Elvis, which garnered eight Academy Award nominations.
Project Popcorn, and the rest of the COVID-19 pandemic, showed not just Warner Bros. but also studios like Paramount, Universal, and Disney that streaming was not going to entirely replace theatrical distribution, and if they continue to make big budget spectacles, the only way for them to turn a profit is to release them in theaters. Recent reports find that even a movie that disappoints at the box office can still draw more numbers on streaming than many Netflix originals because the association of being a theatrical release means a certain level of quality. Thus, the studios had to face the fact that maybe movie theater popcorn just tastes better than the stuff at home.
Tagged:
biggest
Bros
hurt
Popcorn
Project
Warner
Ways