Best Jamie Dornan Performances, Rankedv
Since 2015, most people know actor Jamie Dornan best from his role as the titillating and much-desired character, Christian Grey, from the Fifty Shades franchise. While he certainly owned that role, the actor himself has been around long before the famous erotic books were adapted into the hugely successful film franchise it became.
Sadly, because of its vast success, Dornan sometimes seems doomed to forever remain in Grey's shadow as an actor. However, he's also appeared in over 20 other films and various TV shows too. Long before Fifty Shades of Greyfirst hit screens around the world, he was also already modeling for some of the biggest designer brands in the world; including the likes of Armani, Calvin Klein, and Dior. Additionally, he's also something of a folk singer.
He's sometimes so misunderstood and wrapped up with his identity as Christian Grey at times, that many people may not even know that he's actually Northern Irish — though ironically, he was born in a town in Northern Ireland known as Hollywood.
For anyone who may not know much about Jamie Dornan, other than his role as 'that hot guy,' here's a look back at some of Dornan's best performances, both before and after Fifty Shades catapulted him to international stardom.
10
Once Upon a Time
Billed as a fantasy adventure show, Once Upon a Time was a series where fairytales were true but often featured twists to them. It ran from 2011 to 2017 and was nominated for, and won a host of awards during this time.
Related: Once Upon a Time: Each Curse, Ranked by Devastation
Dornan played the famed Huntsmen character in season one and was a guest star in season two where he played the role of a Sheriff. His performances were solid in both and helped contributed to the show's early success.
9
My Dinner with Herve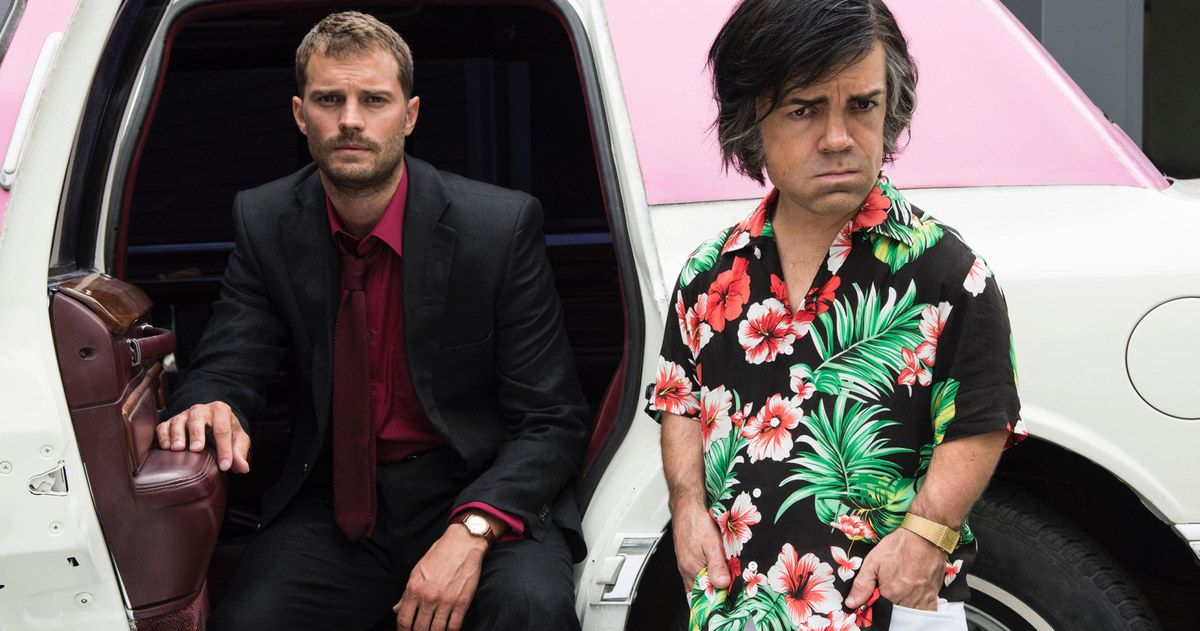 My Dinner with Herve was an HBO TV movie that starred the brilliant Peter Dinklage as its main character. It was well received and Jamie Dornan played his part as Danny, a struggling journalist who battles addiction issues, quite well.
The story has a real-life basis and a tragic twist that helped foster its acclaim. As a key character in it, Dornan's part certainly cannot be overlooked and contributed a lot to its praise.
8
Death and Nightingales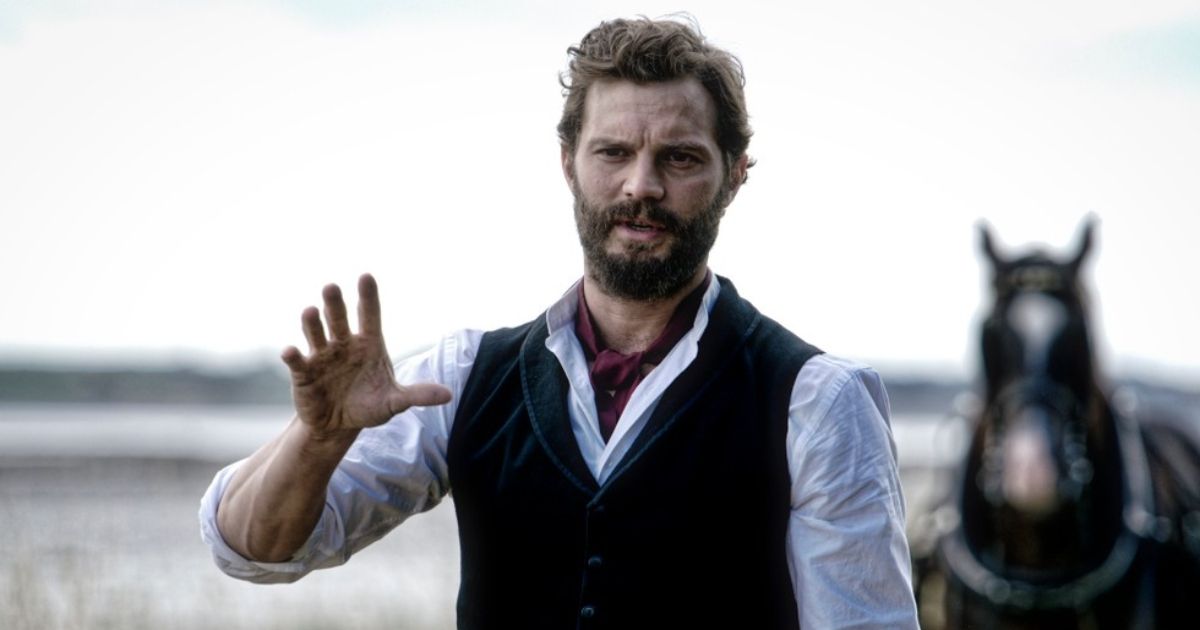 Set in Ireland, the 2018 show Death and Nightingales was a historical drama series that paired Dornan alongside the Welsh actor, Matthew Rhys. Ann Skelly (also known for her role in The Nevers) played the lead, with Dornan and Rhys supporting her role as Beth.
Deciding to leave behind her unsatisfactory existence, Rhys played her father while Dornan played the man that helps her achieve her plans. There's plenty of conflict and drama along the way, making it an intriguing watch as it became one of Dornan's most highly-rated performances.
7
The Siege of Jadotville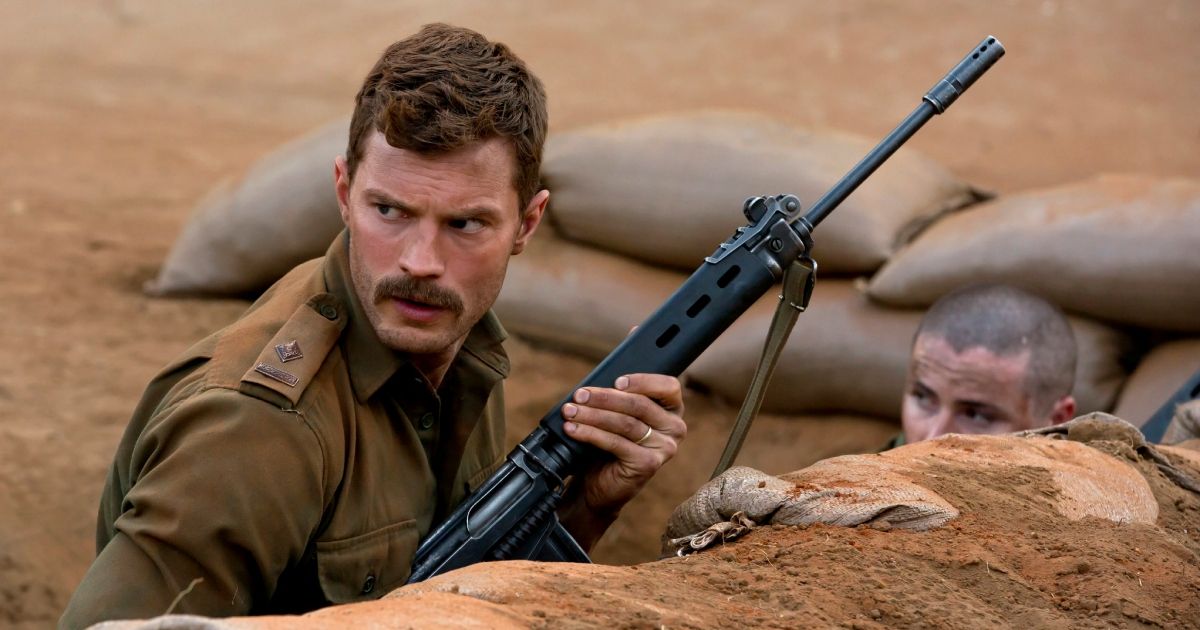 At the height of his Fifty Shades fame, Dornan played the lead in the 2016 war film The Siege of Jadotville. The film provided a harrowing look at an Irish unit's role as part of a United Nation's peacekeeping mission in the Congo.
Related: The Most Underrated War Movies of the 2000s, Ranked
Dornan's portrayal as Commandant Pat Quinlan, was mostly praised as he added a degree of charm to the role that was vastly different from those that made him famous. The Belfast Telegraph had this to say about his performance in the film:
As for Dornan, it has unquestionably added to his likability. In his public appearances, he comes across as humble, self-deprecating, at pains to play down his success and his status as an object of lust (he is married with two young daughters). He has also, counter-intuitively, built a career from playing cold, unpleasant men – first as a charming serial killer in The Fall, then as the whips and chains-happy romantic interest in Fifty Shades. Thus, Jadotville offers his many fans a rare opportunity to see him as the straightforward good guy.
6
Trolls World Tour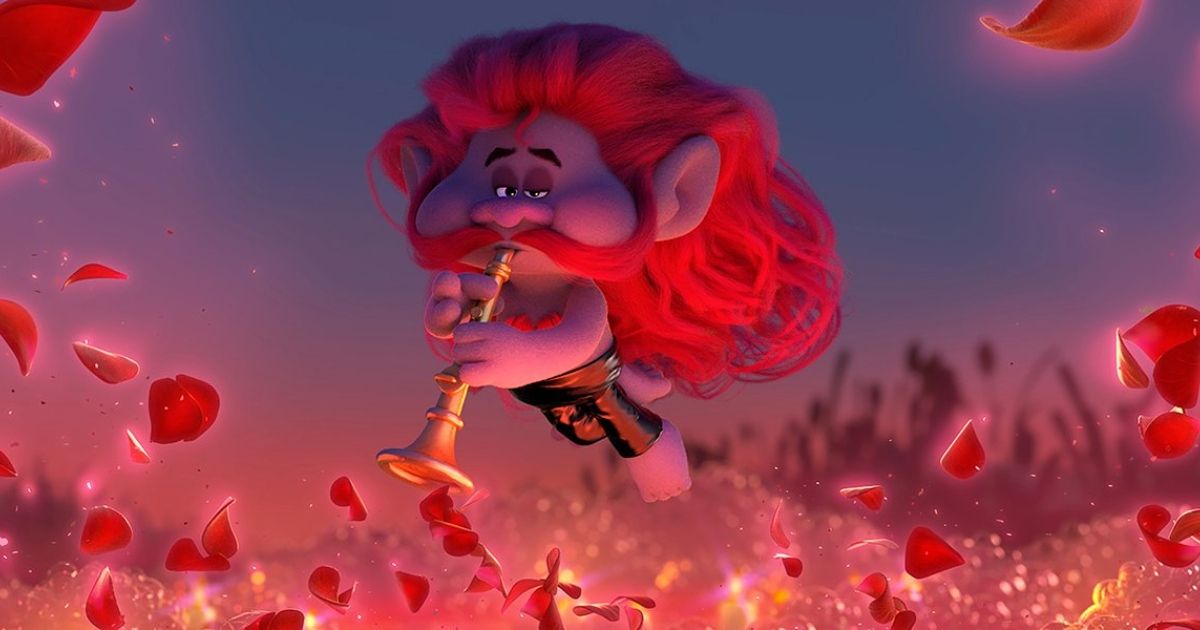 By 2020, Dornan had already been proving that he was quite versatile as an actor. When he lent his voice to the animation film Trolls World Tour, he again showed that his true acting range went far beyond what people generally thought they knew him the best for.
Voicing the character Chaz, Dornan proved that he was just as comfortable in this kind of role as he was as a sex symbol or an action star. While the film bombed at the box office, Dornan's part in it was generally well received.
5
Synchronic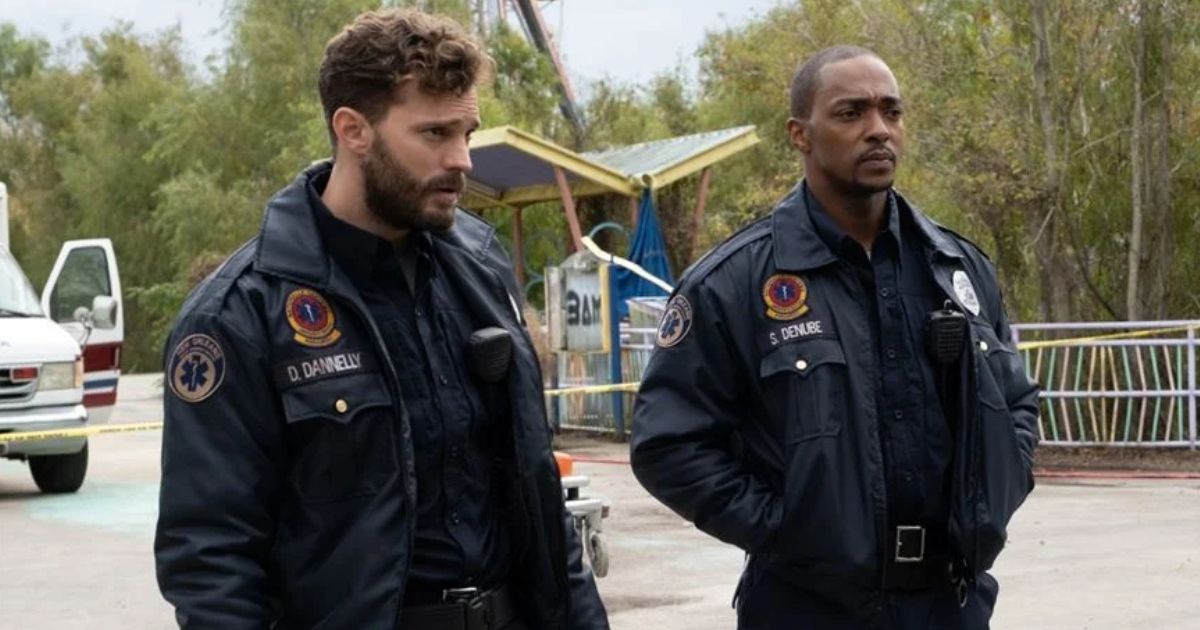 The year before his turn as a voice actor, Dornan took on the sci-fi action flick, Synchronic alongside Anthony Mackie. The film saw the pair playing paramedics who faced constant call-outs to scenes where people seemed to be affected by some kind of designer drug that was killing them.
While the characters they played were polar opposites, Dornan's character, Dennis, was the family man while Mackie's role was that of the ladies man. In reality, despite Dornan's sultry appeal from his most famous movies, this role was probably more reflective of his real life persona than the others were since he is a family man and has three daughters.
4
Belfast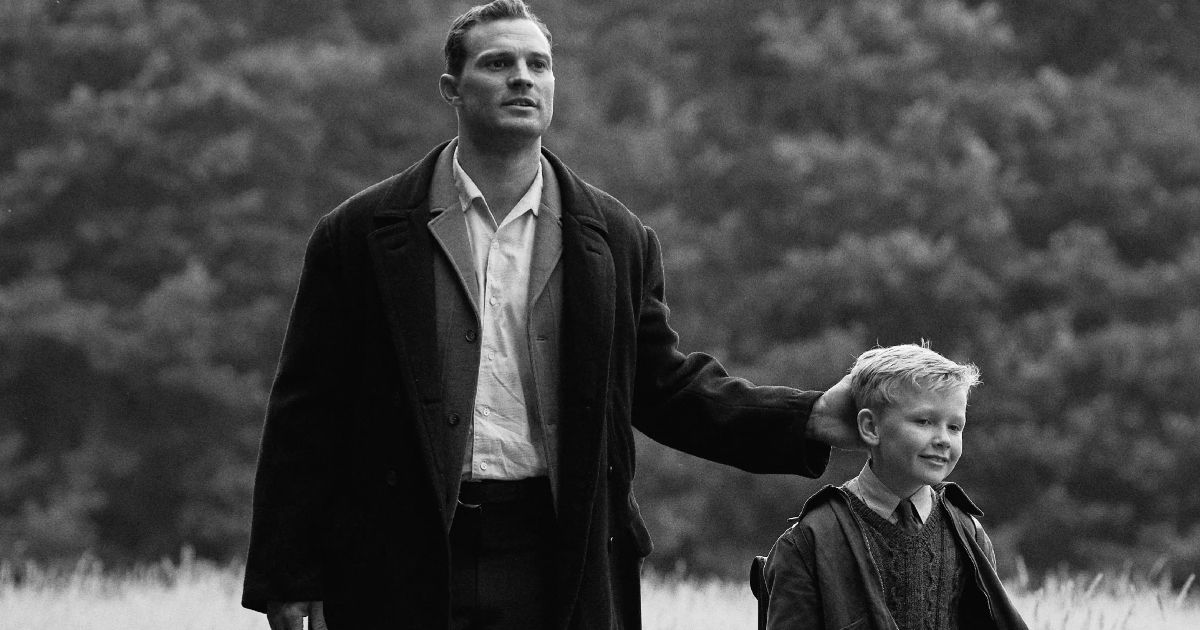 Dornan again went back to his Irish roots when he played the role of "Pa" in the Kenneth Branagh-directed film Belfast. The movie revolved around a young boy during a tumultuous period in Irish history in the '60s. Dornan's part in it was widely praised, as was the film itself as a whole.
Related: How Belfast Encapsulates the Magic of Filmmaking
He was later nominated for a Golden Globe and a Screen Actor's Guild Award for Best Actor in the film. While he didn't win either of these, he did a win a number of awards for the role, including a Critics Choice Award.
3
The Tourist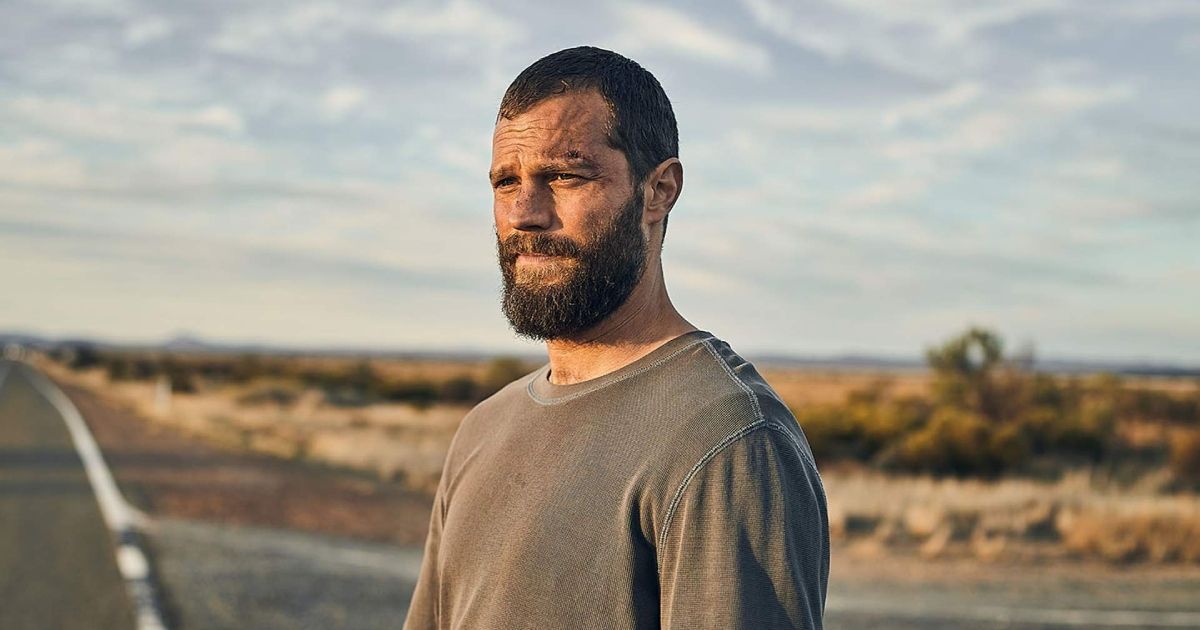 Last year, Dornan signed up for the lead role in the hit HBO show The Tourist. The show has since done tremendously well and currently holds a 97% audience approval rating. Playing a man with amnesia that must piece together the mysterious circumstances that he finds himself in, Dornan has been almost universally praised for his role in the show so far.
2
The Fall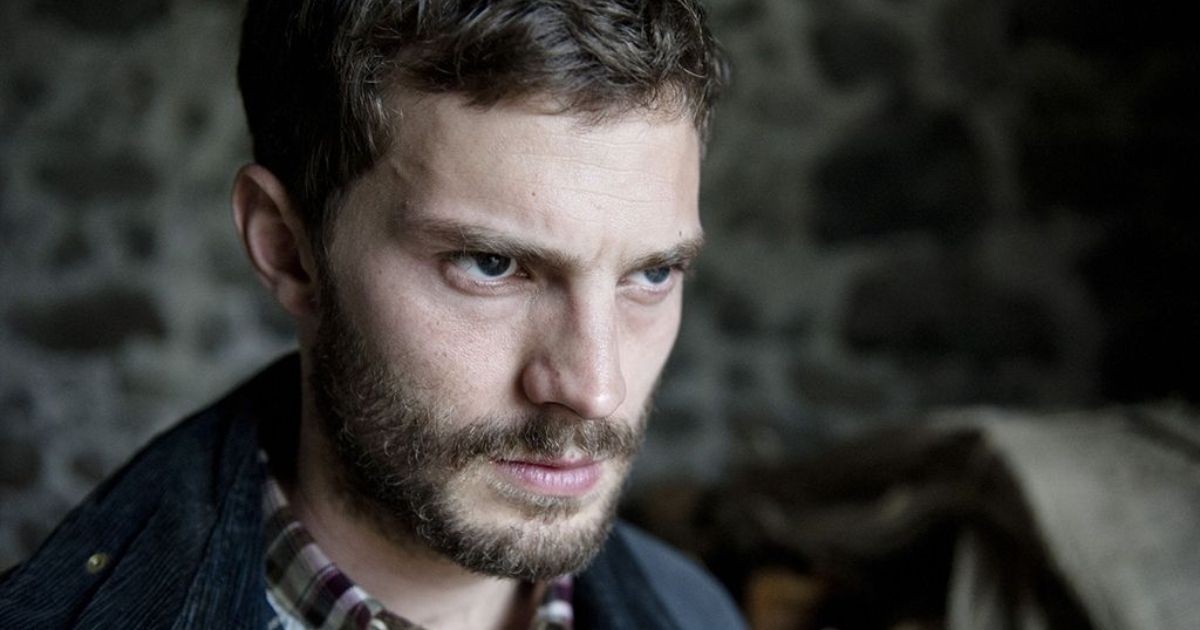 Starring beside the very talented Gillian Anderson (The X-Files) in The Fall, Dornan has won both an Irish Film and Television Award and a BAFTA for Best Actor for his role in the show. Since he plays a psychopath in it, Dornan brought a degree of likability and sex appeal to the character that few other actors might have been able to pull off, given his backstory.
After many people found him a little vapid as Christian Grey, this led to an opinion that his range as an actor may be limited or not suitable for other parts. However, his performance in The Fall proved this opinion wrong. Zack Sharf of Indiewire had this to say about his role in it:
If you find yourself falling into the second camp this weekend, don't let your disappointment in Dornan persuade you into thinking the former model-turned-actor's talents are a complete bust. Instead, let Dornan's newfound exposure guide you to his tremendous BBC crime thriller "The Fall," for it's here where his same "bland" acting skills in "Fifty Shades" are revitalized as menacing ambiguities.
1
Fifty Shades of Grey Franchise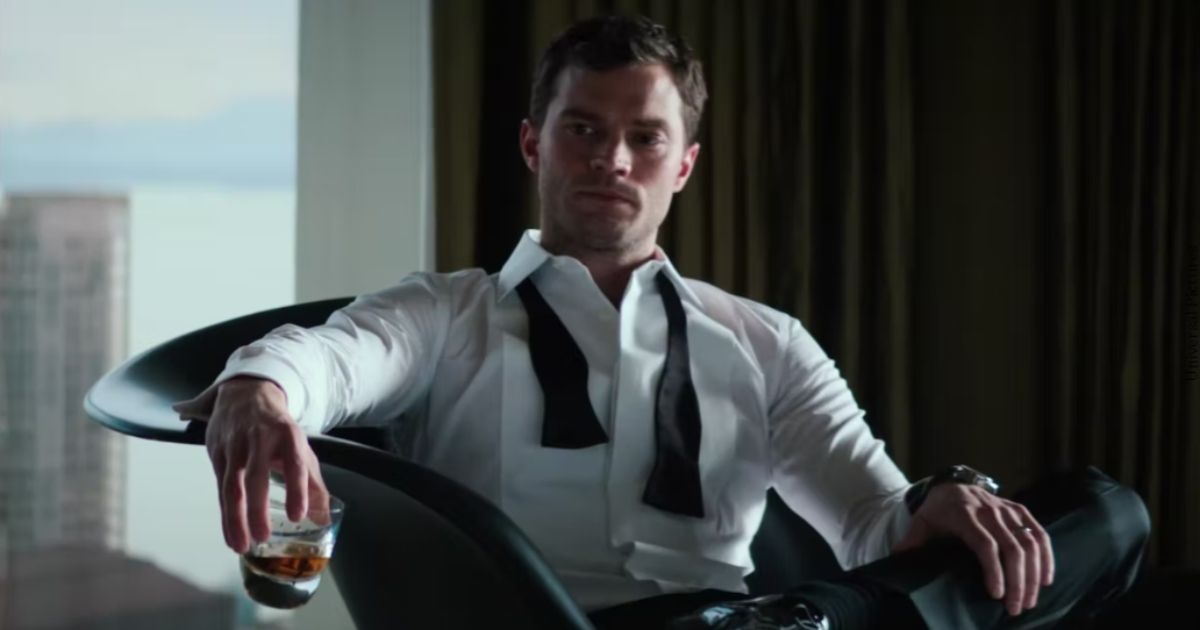 So if this list was about Jamie Dornan's most acclaimed performances purely from an acting point of view, his most famous role as Christian Grey in the Fifty Shades of Grey franchise would likely not have featured at all.
The reason was that these films and the books by E.L James they were based on, though being insanely popular, relate to not much more than cheap erotic thrills that benefit from being mildly provocative. The films were simply poor on their own, and without the huge pop culture phenomenon driving them from the success of the books, would likely have been complete flops in every way.
Regardless, their huge popularity made them box office smash hits and pretty much introduced the entire world to Jamie Dornan and his co-star, the beautiful Dakota Johnson. With a character as mysterious and somehow seductively alluring to mostly female audiences, Dornan's role as Grey will undoubtedly remain his biggest legacy as an actor.
This may be a shame, since the character is a dull and extremely toxic person, and Dornan has proven himself immensely talented and versatile as an actor. However, the sheer popularity and love he receives for this character alone has to make it his most famous performance, even if it was arguably far from being his best one.
Here are just a few samples of some of the love Christian Grey gets on Twitter:
Tagged:
Dornan
Jamie
Performances
Rankedv