Best Movies Leaving Netflix March 2023
No one likes saying goodbyes, even to their favorite films. But, unfortunately, everything has its time in the sun; even some of the finest features are removed, vaulted, and replaced. And the time has come for viewers to say farewell to some of their favorites streaming on Netflix.
Netflix has curated one of the largest collections of movie databases in the streaming business. The categorical offerings are massive and as diverse as its viewing audience. The Harvard Business Review notes that Netflix's reach was estimated at over 190 countries in 2017. Although the streamer has lost some subscribers, A recent article from Just Media Player News notes," Netflix may be the only profitable and largest SVOD platform, with more than 231 global subscribers." And Netflix continues to rise to meet those markets streaming movies of various genres in and from domestic and international markets. However, of all the movies that can be found streaming, here is a list of some of the biggest films in their catalog that viewers will, unfortunately, bid farewell to In March 2023.
Coach Carter (March 1)
A cinematic super-tonic of sports and inspiration often provides the right mix for what ails filmgoers. And when thinking of films that offer that perfect balance, more than a few movies come to mind, but Coach Carter sits at the top of the list. Coach Carter is a 2005 flick starring Samuel L. Jackson as head coach of the Richmond High School Basketball team Ken Carter. Ken Carter is a one-of-a-kind leader who steps in to usher his charges to victory.
But Carter is a visionary and sees that a momentary win isn't the most crucial component of eschewing excellence. However, his unorthodox practices to ensure his team is well-rounded and excels in all areas put him under fire. But he's committed, driven, and beholden to his beliefs, making a world of difference in his players' lives, ultimately inspiring them to reach unimaginable heights. In this film, inspired by a true story, the ideology of excellence drives the plot. But it is the feel-good story that makes this film one to watch over and over again.
Related:10 Best Feel-Good Black Movies, Ranked
Pineapple Express (March 1)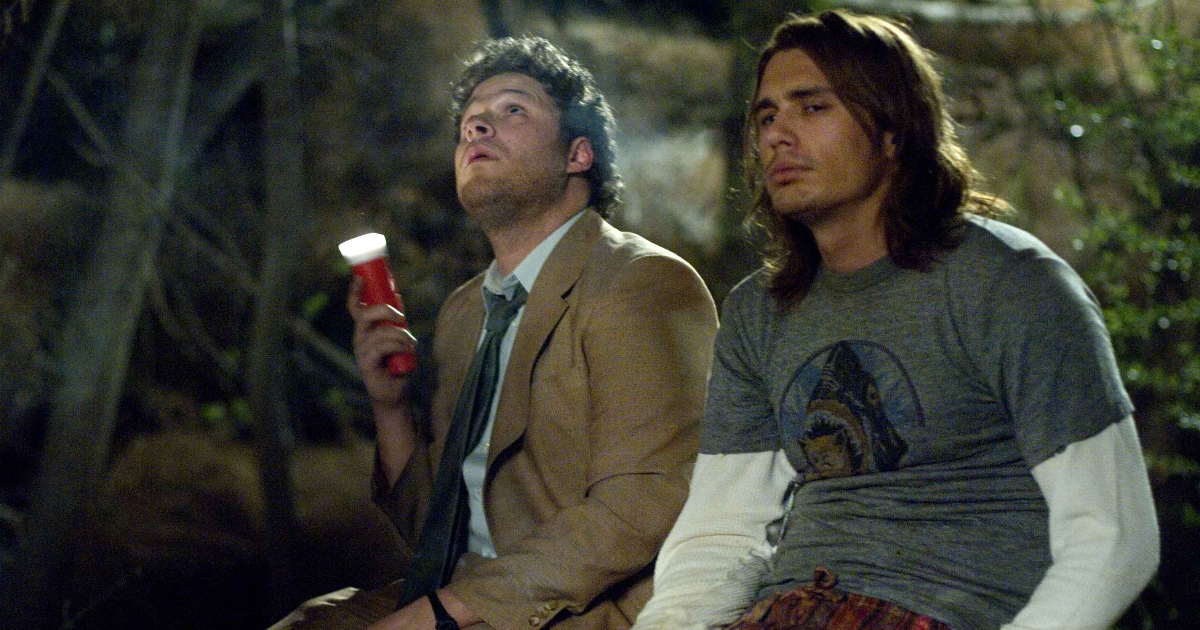 Pineapple Express is a 2008 crime-comedy with an exciting plot and an equally intriguing cast. The cast includes Seth Rogen, James Franco, Gary Cole, Danny McBride, Craig Robinson, and Rosie Perez. Pineapple Express capitalizes on the infamous Murphy's law that anything that can go wrong will. However, this film does so with a massive heaping of hilarity. Pineapple Express centers around two unsuspecting witnesses to a murder, who happen to be high; as such things often go, they end up on the lam, chased by some lethal individuals. This film doesn't miss a beat, but failure to stream one more time before March 1 may mean missing a real treat.
Shutter Island (March 1)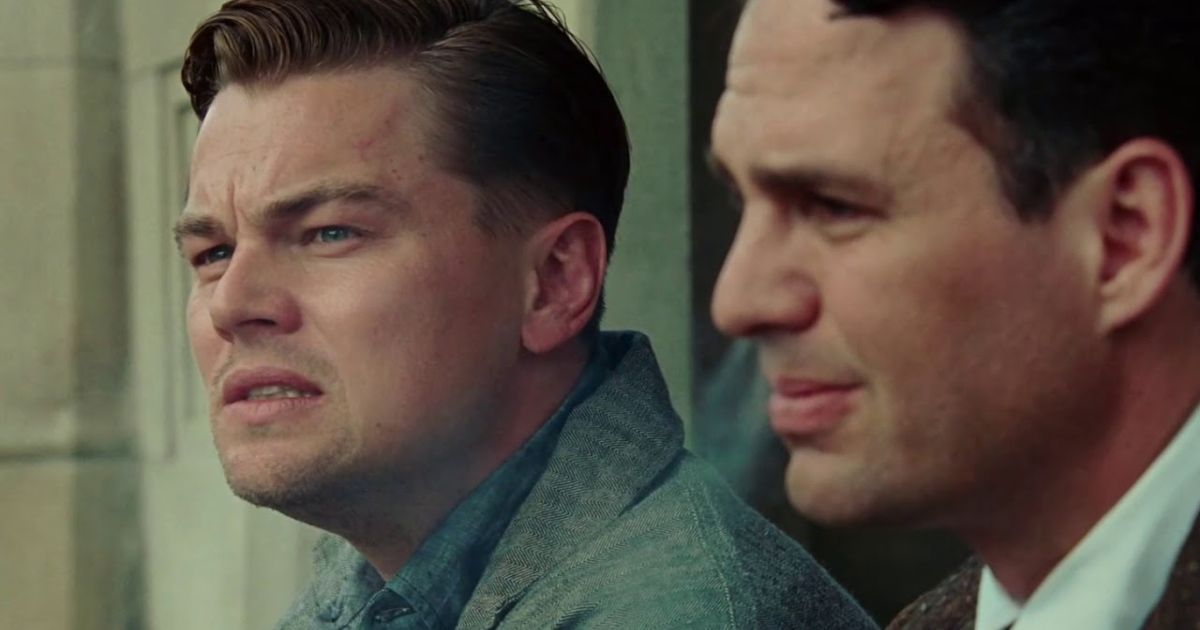 Shutter Island was one of the most talked about films in 2010. This offering was an intense, mysterious suspense feature starring Leonardo DiCaprio as Teddy Daniels, a presumed U.S. Marshall. But sometimes, the truth is cloaked behind a thin veil of smoke and mirrors. Shutter Island benefits from Dicaprio's talent and Martin Scorsese's vision. It is Scorsese who reframes the brilliant work of Dennis Lehane into an unforgettable must-see. While the film is based on Lehane's book, as The Decider notes, the film has some additions which make for minor differentiations. So readers of the novel new to the film should expect some alterations.
Nevertheless, the plot synopsis is straightforward "A Marshal investigates the disappearance of a murderer who escaped from a hospital for the criminally insane." But a word to the wise, even that can be deceiving, as the film is anything but a straight-line narrative. If anything can be said about Shutter Island, it offers one of the biggest surprise twists in history. So those who love a good mystery, dig a great twist, and love anything starring DiCaprio or directed by Scorsese Shutter Island depart from Netflix on March 1.
Related: Best Horror Movie Franchises on Netflix, Ranked
The Conjuring (March 1)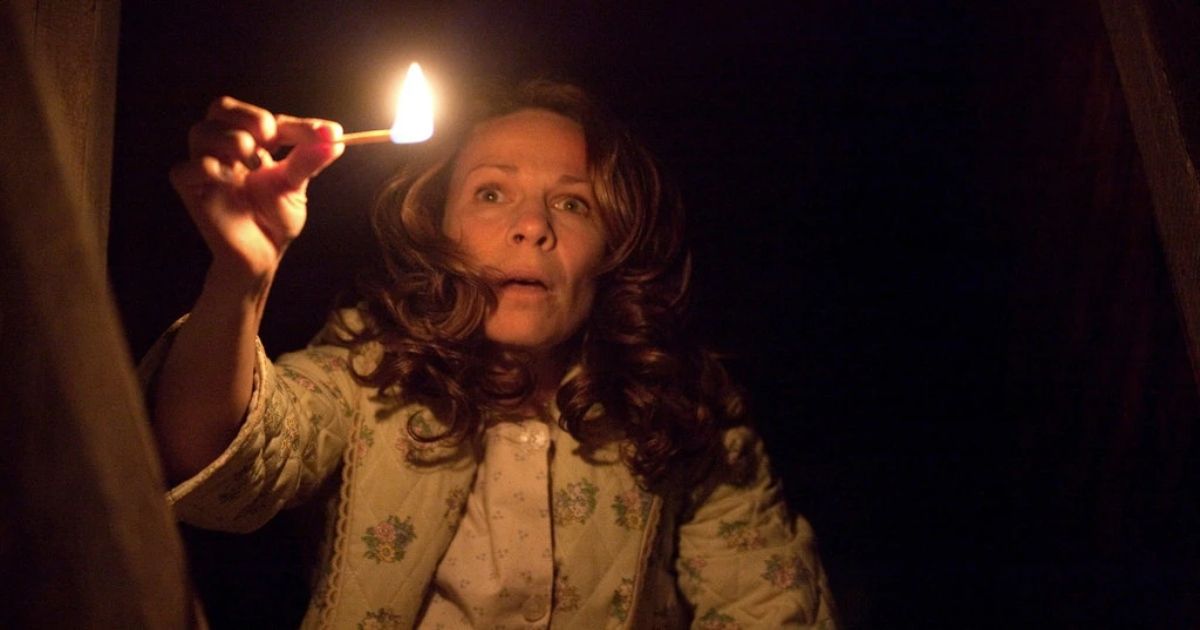 Horror may not be everyone's cup of Joe, but for those who are passionate lovers of the macabre, The Conjuring is perfection. The Conjuring is a 2013 film directed by James Wan covering the exploits of Ed and Lorraine Warren. In 2013, it was unclear that the film was bound for success. But some great things can't be predicted. According to Screenrant, "It was the first horror film since 2004's Van Helsing to gross over $300 million worldwide and the fifth most successful supernatural tale in domestic history." In addition, The Conjuring introduced the most popular horror franchise of the present period. So for fans who love foundation stories and are eager to see how one of the most popular horror franchises began, The Conjuring leaves Netflix on March 1.
Wedding Crashers (March 1)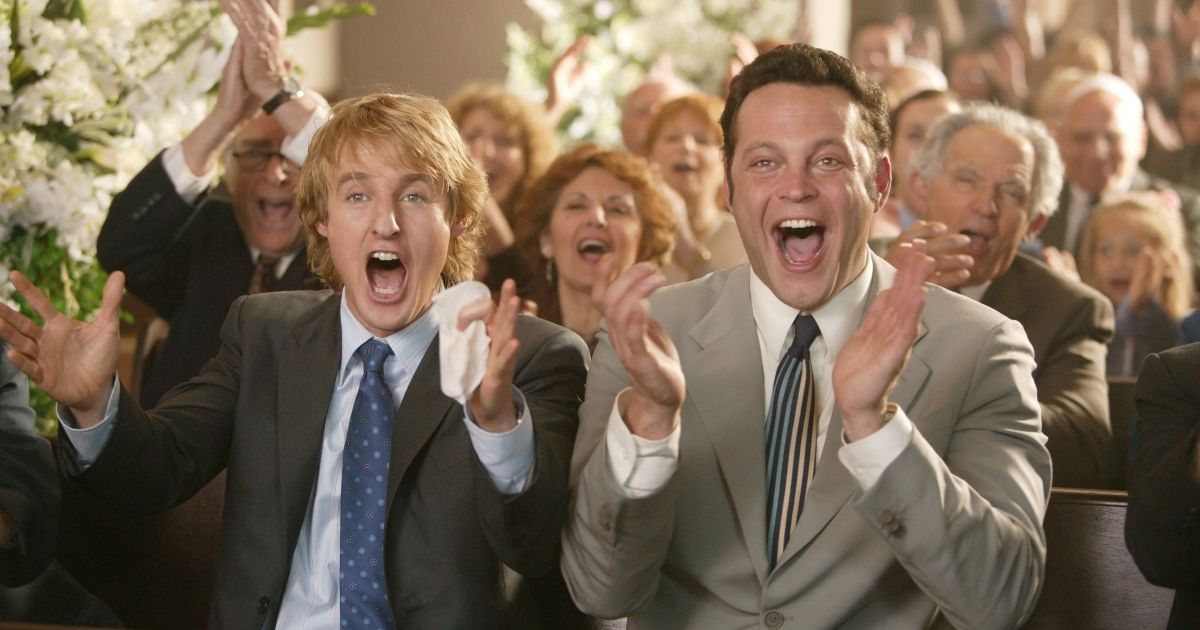 Everyone needs a good laugh now and then. While many in the comedy business know how to inspire a good belly ache, two of the best are Owen Wilson and Vince Vaughn. Without a doubt, it is the pair's on-screen chemistry and outright hijinks that hit the spot in Wedding Crashers. However, it doesn't hurt that Wedding Crashers' feature has a doozy of a plot, setting the perfect atmosphere for the two to showcase their finest. How entertaining is it to see two obnoxious womanizers who crash weddings being stopped dead in their tracks by a beautiful love interest? No invitation is needed for this occasion, and crashers are welcome to the party. Check out Wedding Crashers before it leaves Netflix on March 1.
Sorry to Bother You (March 1)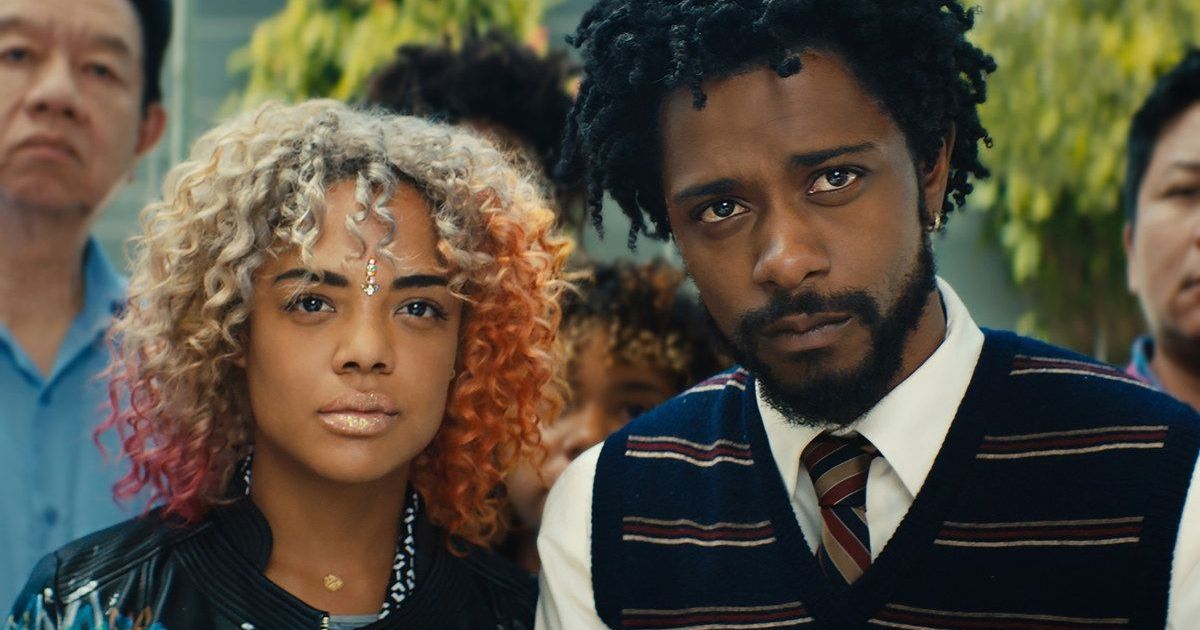 Films heavy on social commentary with a splash of oddity drive some insane. But Sorry to Bother You is one feature that delivers the oomph when it comes to uniquely odd entertaining offerings. Sorry to Bother You is a 2018 movie starring Lakeith Stanfield and Tessa Thompson. It is a surrealist comedic feature, taking fans on an odyssey in an alternate reality. Vox notes, "It's about exploitation and profit, the fetishization of black bodies, and the indignities of code-switching, about giving up your dignity and trying to find love." It's a plot that for sure reads as complex. So, for viewers looking for a bit of complexity presented in the most entertaining fashion stream, Sorry to Bother You, before it's removed.
21 Bridges (March 1)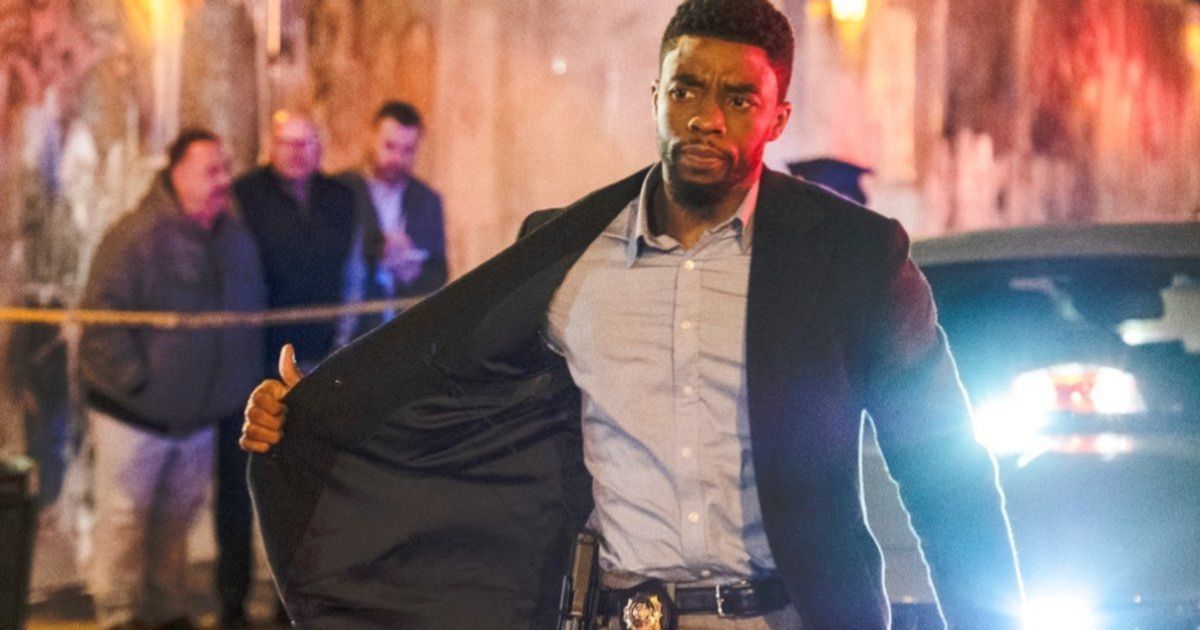 21 Bridges is a 2019 action crime drama starring the late Chadwick Boseman. Chadwick plays a police detective who is put into the middle of a situation where he must bring some cop killers to justice. But everything is not clear-cut and dry; things are downright messy. And it doesn't help that detective Andre Davis has a complicated past with force. 21 Bridges is the ultimate action film; according to Roger Ebert, "the movie is also about standoffs, shoot-outs, foot chases, car chases, and more, which Kirk delivers in a tight, economical style" So for those who want an adrenaline-revved feature 21 Bridges is currently streaming on Netflix until March 1.
Air Force One (March 1)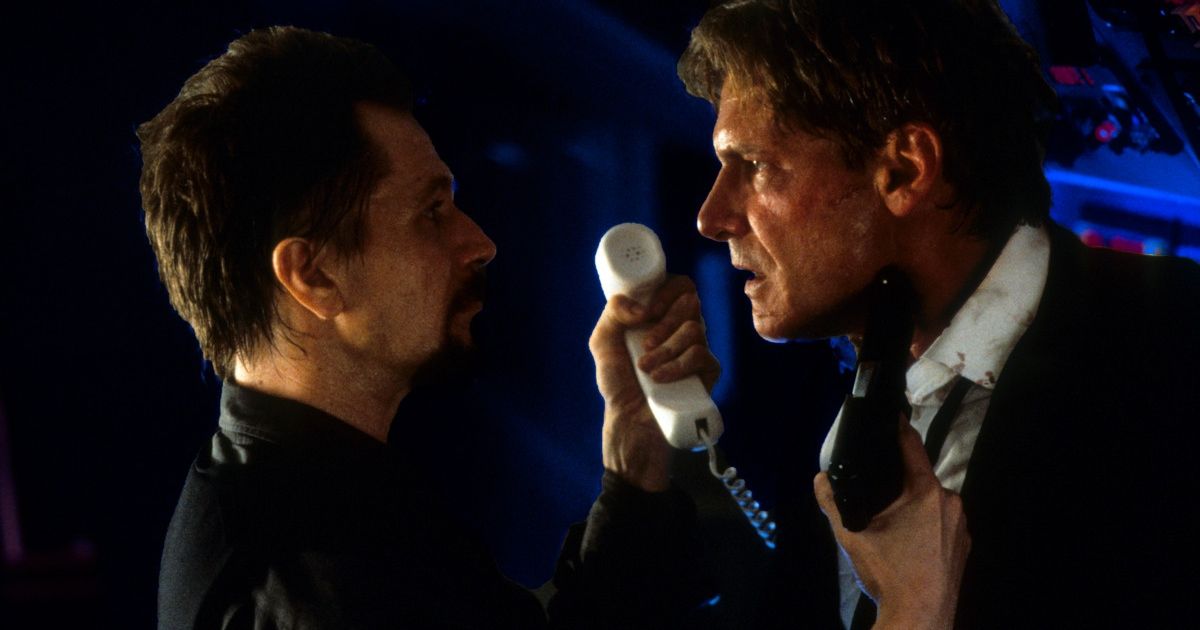 For Harrison Ford lovers, Air Force One is the perfect film. Air Force One is a 1997 film directed by Wolfgang Petersen, and it puts Ford back in the role of the consummate hero. Ford, who plays the role of President James Marshall in this film, is pushed to take on a group of terrorists aboard the presidential plane Air Force One. But taking down the terrorists isn't easy, as he has the lives of his family to consider. Never has it been said that Ford can't handle a group of baddies. Marshall does what he does best as a protectorate, former military man, winner of the Medal of Honor, and the Commander and Chief. This is a cinematic jewel for those who dig Ford but a treat for those who have not seen this film. Unfortunately, this intense action drama will only be available for a little longer. Air Force One leaves Netflix on March 1.
The Butler (March 17)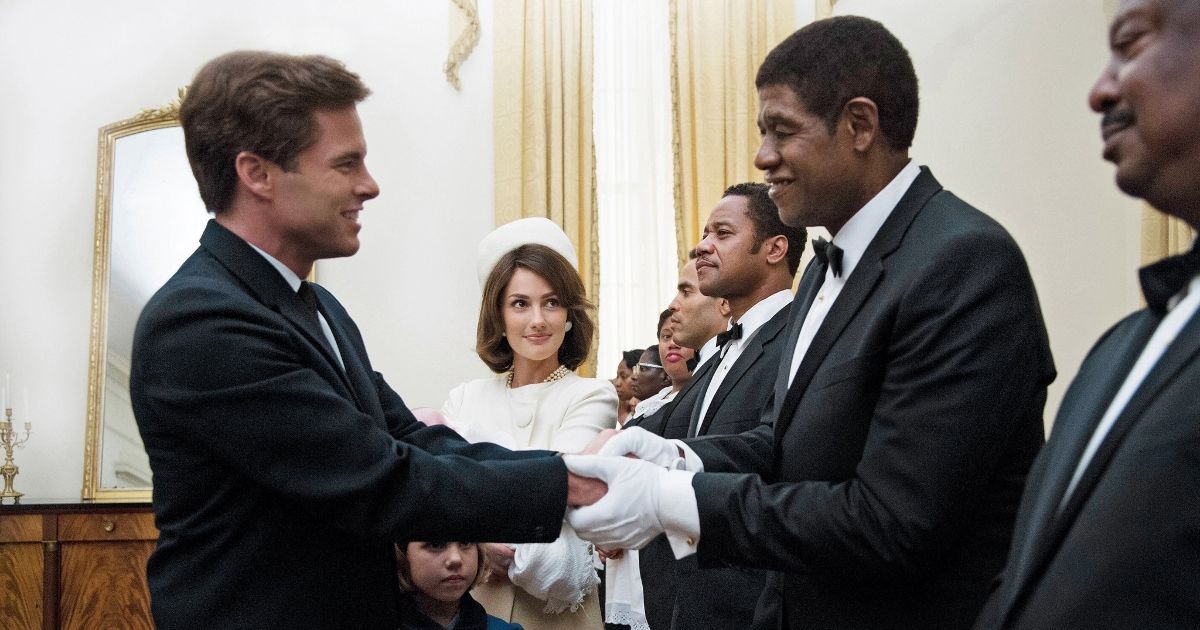 The Butler is a moving and creative presentation that shows the passage of history from the perspective of a Butler with a 34-year work history in the White House under eight sitting presidents. This Butler offers an intriguing view of a life of service from within the walls of the nation's most historical location. This film stars Forest Whitaker in the leading role and Oprah Winfrey in the part of Gloria Gaines, the Butler's wife. This twice-nominated BAFTA film is a dramatic biographical treasure predicated on the real-life exploits of Eugene Allen, making it a choice selection. Unfortunately, however, March 17 will be the last occasion for viewers to catch the feature on Netflix.
We are well into 2023 but rapidly approaching the last of the first quarter. So while viewers have had an opportunity to watch some of the best films ever made on Netflix, unfortunately, viewers will soon have bid farewell to quite a few. But luckily, there remains a small window to watch those listed.
Tagged:
leaving
march
Movies
Netflix