Breaking Bad and Better Call Saul star Jonathan Banks says Mike is still a part of him.
While Better Call Saul is finished, series star Jonathan Banks hasn't exactly had to say goodbye to his character. After previously portraying Mike Ehramntraut in Breaking Bad, Banks would reprise the role for all six seasons of Better Call Saul. The series wrapped up its run last year, and with no plans to develop any other spinoffs anytime soon, it would seem that we have seen the last of Banks in the role of Mike.
Be that as it may, Banks says he doesn't miss Mike, but that's because he hasn't let the character go. Even with the TV shows over, Banks says he continues to carry Mike around with him after spending so many years bringing the character to life. At the Screen Actors Guild Awards, where Banks was nominated for an acting award for his role in the show, he spoke with THR on the red carpet about playing Mike Ehrmantraut. Here's what Banks had to say when asked what he misses most about Mike.
"Oh, Mike will always be around. Mike will always be around! I love Mike."
Banks was up for Outstanding Performance by a Male Actor in a Drama Series, a category that also saw Better Call Saul co-star Bob Odenkirk nominated. Jason Bateman won the award for Ozark with the other nominees including Jeff Bridges for The Old Man and Adam Scott for Severance. Banks was the only actor in the category who was nominated for a supporting role, so even without the win, the nod is a testament to how acclaimed the actor has been with his portrayal of Mike Ehrmantraut. Banks has previously won Saturn Awards and a Critics' Choice Award for the role, and won as part of the ensemble of Breaking Bad at the SAG Awards in 2014.
Related: Giancarlo Esposito Explains What He Misses Most About Playing Breaking Bad's Gus Fring
What's Next for Jonathan Banks?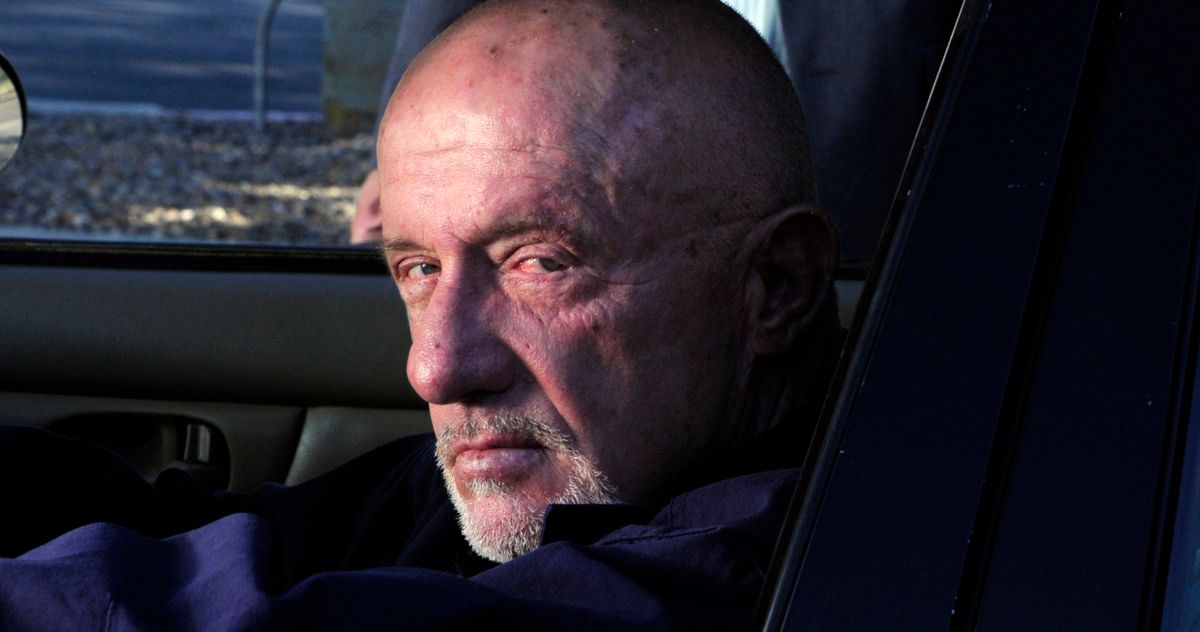 A veteran actor, Banks has been doing a lot of voiceover work in recent years aside from his run as Mike on Better Call Saul. He voiced a villain in last year's animated movie Catwoman: Hunted and had roles in the animated shows F Is for Family, Skylanders Academy, and A Tale Dark & Grimm. He'll be back on the screen soon following his casting in the upcoming psychological thriller series Constellation, which is created by Peter Harness and co-stars Noomi Rapace and James D'Arcy.
In Constellation, an Apple TV series, Rapace plays a woman who returns to Earth after a disaster in space to find that life as she knew it has somehow completely changed; Banks plays a Nobel Prize-winning physicist. The "action-packed space adventure" series, as it's been described, doesn't yet have a release date, but it started filming in Berlin this past September.