Brie Larson Couldn't Help But Gush Over The Marvels Co-star Iman Vellani
Brie Larson believes Iman Vellani has perfectly brought Ms. Marvel to life. 
Brie Larson was all praises about her The Marvels co-star Iman Vellani. The actress couldn't help but adore the 20-year-old Canadian-Pakistani actress. Larson also believes that Vellani has perfectly portrayed Ms. Marvel on Disney's miniseries of the same name. The pair are set to star in the forthcoming film The Marvels, slated for release on Nov. 10. Aside from Larson and Vellani; the film will also feature Korean superstar Park Seo Joon, Lashana Lynch, McKenna Grace, Teyonah Parris, and Samuel L. Jackson.
During an interview with Entertainment Weekly, Larson had nothing but good words when asked about Iman Vellani. She said, "Iman is the future. She is the perfect Ms. Marvel and the most incredible person and castmate. I'm so excited for her success and I'm so excited to see what she will do with her life because she can do anything she wants. She's one of my favorite people on this ear."
The actress further revealed that she accepted the role of Captain Marvel because she's always been a fan of Ms. Marvel. She believes that Iman has impressively brought Ms. Marvel to life. She said, "A huge part of why I wanted to play Captain Marvel was because of Ms. Marvel and what that meant. To see that character realized by such a brilliant human with so much potential is just a really exciting thing."
RELATED: MCU's The Marvels: What We Hope To See In the Upcoming Film
Brie Larson Thinks of Herself as a Big Joke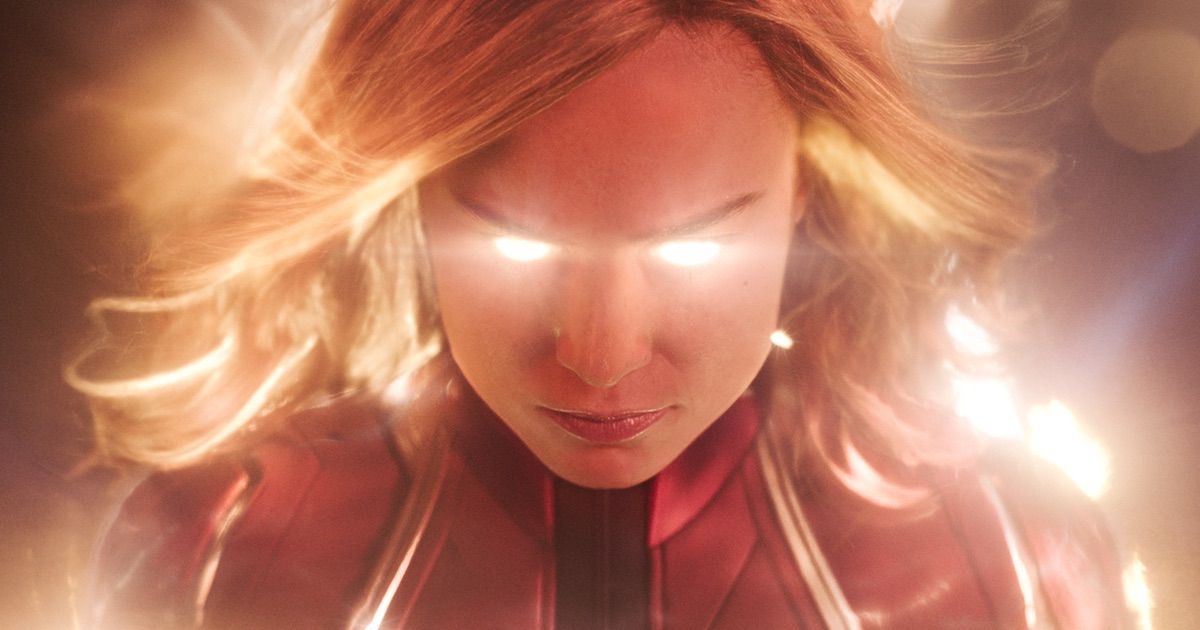 While Larson has been part of the MCU since 2019 through the film Captain Marvel, she candidly admitted that she does not have much to share with the younger generation. She jokingly said, "I feel like the big joke is always that you're being schooled by people younger than you."
She continued, "So I'm sure there are ways that I've been able to be of service to her, but also at the same time, she teaches me so much every single day. I'm just grateful for her friendship."
Vellani thinks otherwise, as Larson was nothing but accommodating to the young star. In Vellani's interview with Variety last year, she revealed that Larson was super helpful to her. Pertaining to Larson, she said, "She was the sweetest. I was really shy and I felt like everything I wanted to ask would have been stupid, but she didn't make me feel like that."
She continued, "She has such a warm presence and made our Zoom call intimate, telling me all about her experience. She was like, 'Seriously, if your mom needs to talk to my mom, we can make that happen. Anything you need.' Any time I had any issue on set, I would text her and she'd make herself so available to answer my questions, as silly or small as they were."
Tagged:
Brie
CoStar
Couldnt
Gush
Iman
Larson
Marvels
Vellani