While receiving her Walk of Fame star, Courteney Cox addressed the absence of Neve Campbell from Scream VI.
Scream VI will see Courteney Cox going it alone as the only original cast member returning to face Ghostface in the Big Apple thanks to the departure of Neve Campbell from the franchise after her Scream (2022) return. In the main, Cox has not commented on her former co-star's departure, but during her Hollywood Walk of Fame ceremony the actress offered her thoughts on Campbell's decision to leave the franchise, while also revealing a little more about her upcoming tussle with the new knife-wielding killer. She told Variety:
"I missed working with her, but I'm going to support whatever she feels is right. I have a really good scene with Ghostface and it was amazing. I've obviously been stabbed many times and all that, but this time, to work with Ghostface and not know who's under the mask, it was a really fun. Usually by the time I'm getting stabbed, I know who it is."
Cox's comments that this time around her character seems to be facing Ghostface without being aware of who the killer behind the mask is has added weight to fan theories that Scream 6 will signal the end for Gale Weathers after almost three decades in the franchise. Of course, there will be no spoilers from Cox about the fate of her character and fans will just have to wait for the movie's release to see whether she can survive one more round of terror or not.
Scream 6 Will Be The Goriest Scream Movie Yet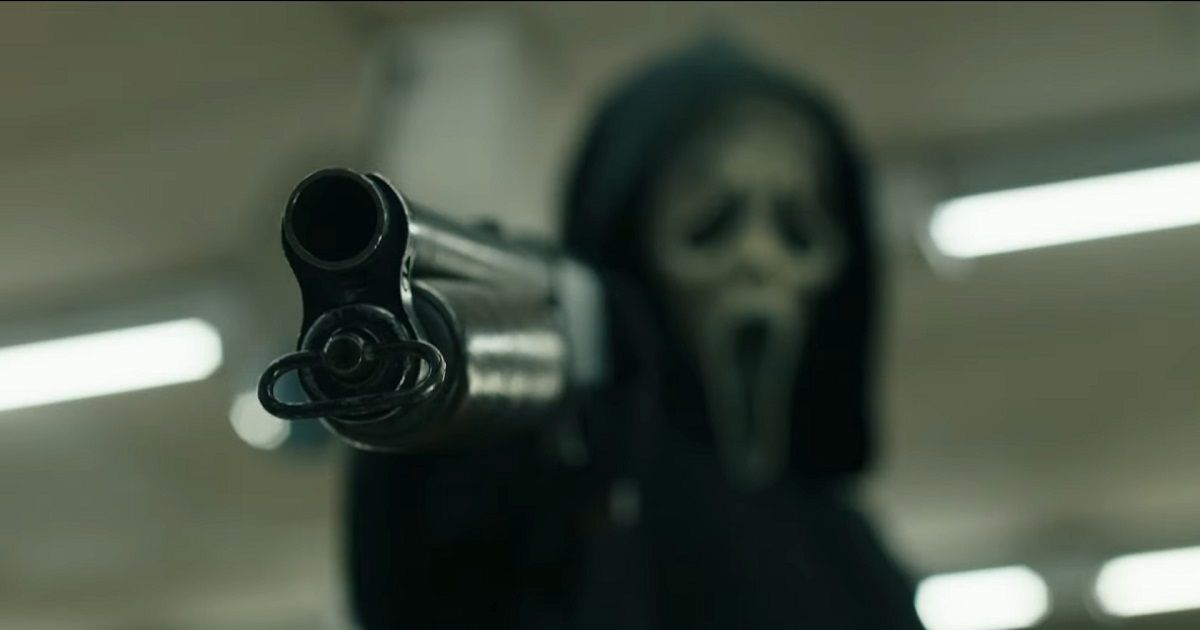 The Scream franchise has never been a PG-13 affair and had included some bloody memorable kills, literally. From the opening moments of Wes Craven's original 1996 movie, which saw Drew Barrymore become the first Ghostface victim, the franchise has always gone for the jugular, and Scream 6 is expected to up the ante again. Star Melissa Barrera previously said of the latest movie:
"There was a saying on set because (directors) Matt and Tyler were always asking for more blood and more sweat. They always just wanted more. "More blood spritz" was the saying because they would just always want more. With the last Scream, they were tip-toeing and trying to be very respectful of what the franchise had been, up until that point, and keeping their inner gory dreams at bay. But with this one, they were like, 'We're going all out.' It's potentially a hundred times gorier."
In the end, fans of the Scream franchise are not likely to be disappointed with Scream 6. The franchise has been firmly rooted in a suburban setting over its previous five movies, but this time around Ghostface is bringing terror to New York. As seen in the trailer, this has completely changed up the dynamic of the franchise, with the masked killer shooting up convenience stores, causing chaos on the subway and giving the franchise a much needed shake-up.
Scream 6 will release on March 10th, 2023. The cast includes Courteney Cox, Melissa Barrera, Jenna Ortega, Hayden Panettiere, and Mason Gooding. Matt Bettinelli-Olpin and Tyler Gillett direct the film, with William Sherak, James Vanderbilt, and Paul Neinstein serving as producers.