Disney+ Adaptation Writer Talks New Percy Jackson at Disney, Praise for Walker Scobell
The writer is so inspired by the upcoming series and acting, it influenced a new book.
With a new Percy Jackson and the Olympians adaptation now in post-production at Disney, original book and adaptation writer Rick Riordan has been "reconnecting with the characters and getting to know them all over again," according to a recent interview with Entertainment Weekly. The original series for streaming on Disney+ retells the story of the young demigod hero Percy Jackson, told through the lens of a modern pantheon of ancient Greek deities who "need tracking devices on their artifacts," joked Riordan in the interview. With the first season wrapped, Riordan had much to say about the adventure. "We're excited, and it is neat to see this multigenerational fandom get invested in the books and in the TV show as well."
In discussing his work on the Disney adaptation, Riordan especially praised Walker Scobell's acting as Percy in the upcoming season. "Oh my gosh. Walker's Percy is just totally spot-on. I mean, it's really hard to take a book that is told 100 percent from a first-person narrator and translate it to film, because you can't… I mean, I guess you could have a voice-over narrative." Riordan explained how actor Walker excels at the challenge of adapting the signature character for television from The Lightning Thief story. "It's not the same. So we have to figure out how to convey Percy's personality in other ways, through his lines of dialogue, through his expressions, through his actions. And Walker has that sense of alchemy. Everybody says this about him when they watch him perform: This kid is a superstar" Riordan gushed.
Applauding the actor's abilities, the writer noted, "the screen loves him, and he is so good and so natural and so dedicated at everything. It really is stunning, and he's a huge megafan of the books." Riordan felt that Walker's expressive skill in managing the change of epistemology from literature to television for his character may owe to this fandom for the Percy Jackson franchise. "I kid you not, he's read the books more times than I have. So he's prereading [my next book] The Sun and the Star right now," Riordan shared. "He could not wait. I was like, 'Okay, I'll get you an advanced copy, but you have got to keep it to yourself."
Related: Best Movies About Greek Mythology, Ranked
New Material Ripe For Disney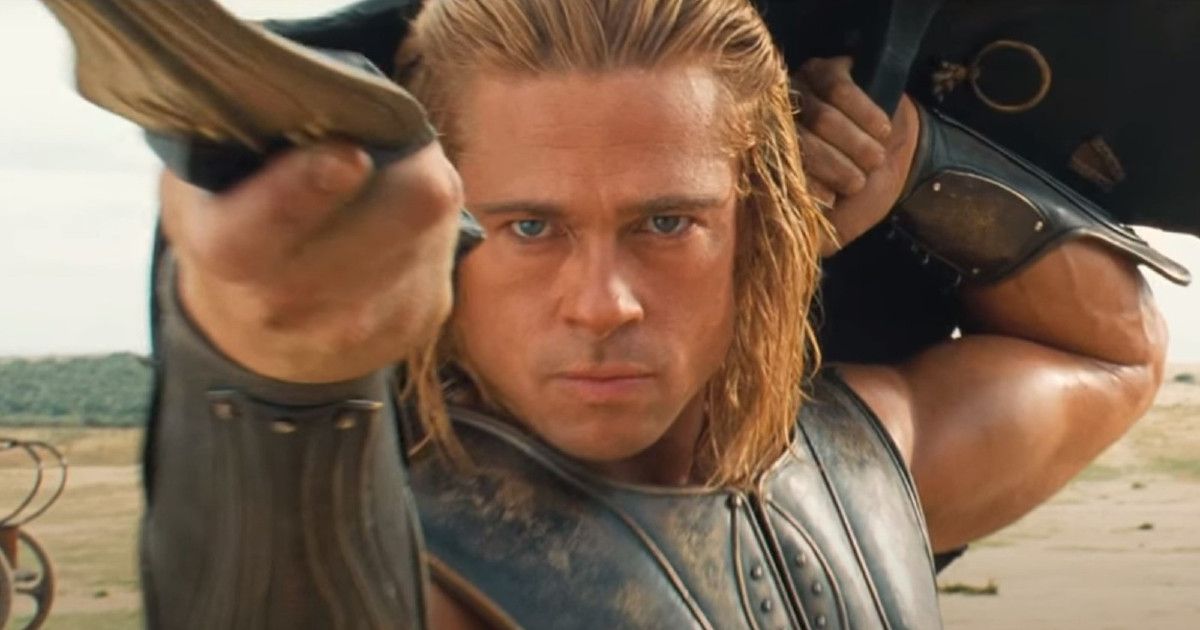 A blossoming film actor, the 14-year-old Walker is known for his roles in the Paramount+ original Secret Headquarters (2022) and in Netflix's Ryan Reynolds film The Adam Project (2022). The Disney+ season will likely make use of the young actor's growing penchant for comedy action movies. A professed fan of Deadpool on his IMDb profile, Scobell is connecting as a fan for work yet again in 2024's Percy Jackson and the Olympians. "That love of the series and the source material really comes through," Riordan explained about Scobell's performance.
In discussing the wrapped television series and his new Percy Jackson book, coming out later this year, Riordan also opened up the possibility of an extended Percy Jackson series at Disney. Riordan explained how his pitch for The Lightning Thief season with Disney inspired the new book. "We started talking about what publishing could do to support the TV show. I thought back to the ideas that I had pitched for new Percy books, and that had kind of been stewing on the back burner there for a while, and it just felt like the right time," Riordan explained. "It felt like the right thing to do to celebrate Percy Jackson coming home to a new adaptation."
Elaborating on the television-book crossover into new material ripe for Disney, Riordan added, "it was very interesting working on the Chalice of the Gods while also working on The Lightning Thief as a TV season, because one informed the other." Likewise, the new book owes much to the Disney season, "not content-wise, but [with]…voice and just little nuances that we snuck into the TV show… [that are] informing the new book with Percy. So yeah, it's been a great amount of fun to do both at the same time."
Disney's original streaming series Percy Jackson and the Olympians is due on Disney+ in 2024.
Tagged:
adaptation
Disney
Jackson
Percy
praise
Scobell
talks
Walker
Writer