An experience as final and universal as death has been defined and explored in a litany of mediums and methods. The unique union between comedy and death may invoke feelings of apprehension, anger, or oddly enough, ease, and has become one of the most popular (and perhaps healthy) ways to discuss death.
The exploration of death through comedy is far from uncommon. Series such as The White Lotus and novels such as Exit Laughing include playful approaches to death that range from the admittedly crude to otherwise whimsical portrayals. Beyond the initial shock and surface-level understanding of the jokes, comedic depictions of death have often provided solace to anxious viewers. While some find death and a potential afterlife fascinating, others experience a genuine fear of dying.
A large part of death is finality and ambiguity. Many people are understandably frightened by an instance that could remove them from the people they love, experiences they enjoy, and dreams they wish to fulfill. In some ways, several films lean into audiences' fears and explore them through quick-witted comments and in dark ways, from Dr. Strangelove to the recent White Noise. Other films handle death in much more practical manners, exploring comical occurrences that arise during and after the moment one dies, from Weekend at Bernie's to Rough Night.
Death occurs in an infinite amount of styles, fashions, and manners. The selected films present a depiction of death that sometimes mimics reality, sometimes goes over-the-top, but conclusively provides engaging stories for audiences through which viewers can deal with the heavy subject.
8
Death at a Funeral
The title says it all. As it pertains to the black comedy genre, Death at a Funeral holds a special spot. The brainchild of screenwriter Dean Craig was initially filmed in 2007. The original, British film stars Succession star Matthew McFayden and Game of Thrones alum Peter Dinklage alongside Rupert Graves, Kelsey Hawes, and Andy Hyman, and was directed by Muppets mastermind Frank Oz, of all people. Following the death of his father, Daniel (McFayden) steps up to ensure that the funeral runs as smoothly as possible. From covering his brother's flight expenses to writing the eulogy himself despite not being the one to deliver it, audiences are introduced to an already overwhelmed Daniel.
As one could imagine, performing comical moments ranging from silly banter to the utmost hysterical must be difficult enough. Having to do so when the film itself is centered around death sounds almost impossible. However, the cast does an amazing job of juggling feelings of mourning, stress, and disorder. At a glance, it may seem fantastical almost, but the film highlights the realistic fear of important events, such as a funeral, falling into disarray. Not every funeral goes as planned. However, the film suggests that despite that, the memory of the deceased holds credence above all.
Related: Top 10 Peter Dinklage Films, Ranked
The American iteration, released in 2010, finds Peter Dinklage returning to the story alongside Chris Rock, Tracy Morgan, Martin Lawrence, and Luke Wilson as the leads. The film does not stray too far away from the original, retaining the balance between of comedic scenes and intentionally heavy moments, though it does focus on the subject through the unique lens of the Black experience in America. Two Indian remakes were also released in 2009 and 2010 to varying levels of success.
If one were to summarize Death at a Funeralin one word, "ridiculous" would be the best option. The respective films are decorated with ridiculously funny scenes alongside ridiculously disturbing scenes. In every iteration, the spectacle is the medium used to lead viewers to the general themes the film presents.
7
Life After Beth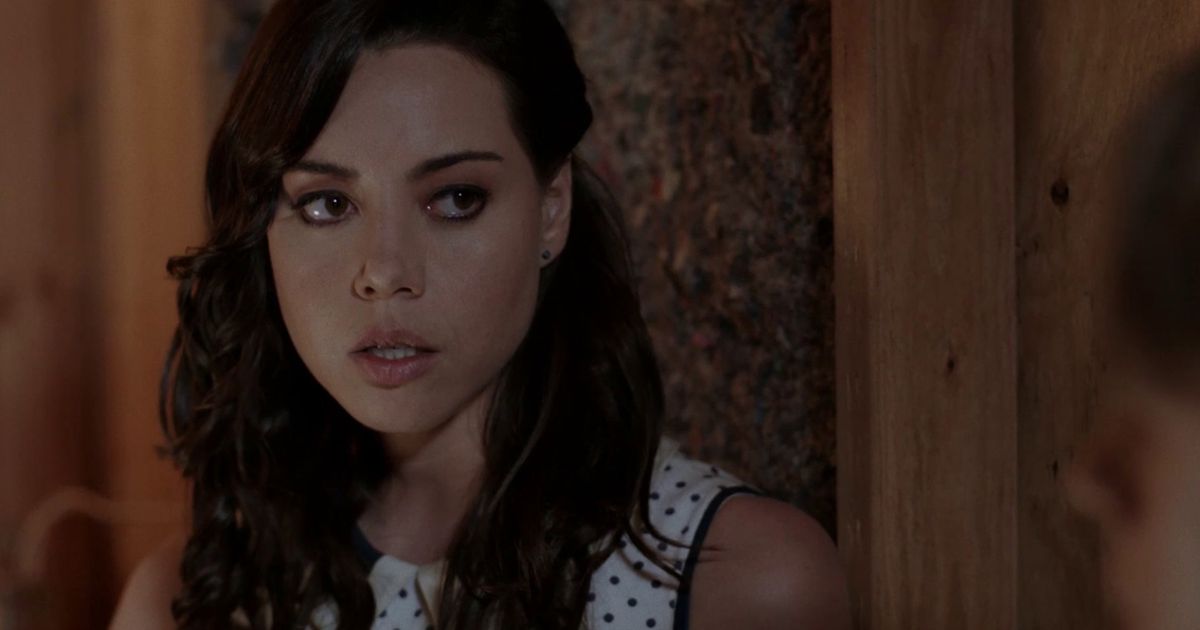 Life After Beth finds Aubrey Plaza and co-star Dane DeHaan in quite a predicament. The film opens with Beth's untimely passing at the hand of a venomous snake. From his absent-minded parents and his judgmental older brother, Zach has a less-than-stellar support system. Grieving over their collective loss, Zach initially finds solace in Beth's family. That is until he realizes that they are hiding a grave secret from him.
When Beth reemerges, seemingly unaware of her death, Zach has a slew of questions. However, prioritizing her sanity and comfort above anything else, both he and her family decide to keep the strange revelations to themselves. Over time, the viewers come to learn that Zach and Beth are a young, tumultuous couple. Exasperated by her death, Beth and Zach's connection slowly erupts into a drastic conclusion.
Billed as a zombie comedy, the film provides viewers with a truly amusing discussion of death and attachment issues in such an engaging manner.
6
He Never Died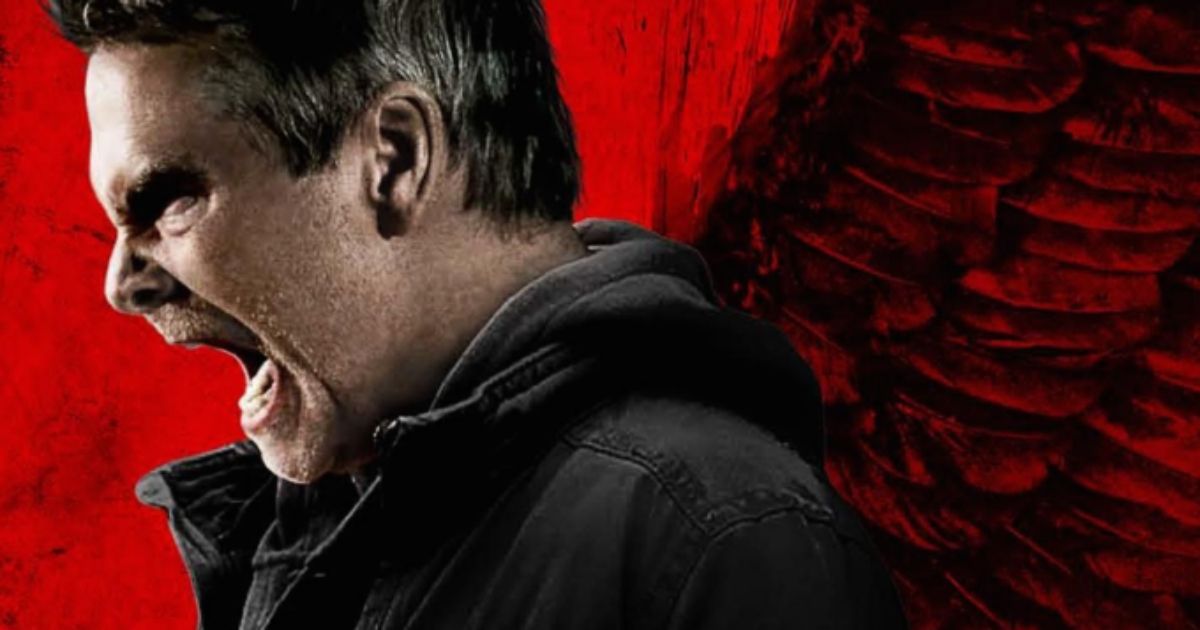 From the mind of Jason Krawczyk, He Never Died is a horror comedy starring Henry Rollins, Booboo Stewart, Steven Ogg, and Jordan Todosey. Rollins portrays the withdrawn yet compassionate Jack, a cannibalistic recluse dwelling in the shadows. Jack's introduction as the brooding anti-hero is already enticing enough for viewers. However, the plot provided proves to be more than enough to satisfy viewer demand for a captivating plot.
To protect himself and those around him, Jack limits his excursions to specific times and places. In between visits to churches, dining at a particular diner, and nightly rendezvous at the hospital, Jack maintains a regiment that satisfies his hunger and does so as humanely as possible. After his dependable connection, Jeremy finds himself in trouble with the local mob, Jack decides to intervene.
The mystery behind Jeremy's troubles serves as the film's appetizer, with the main course being a story filled with interesting backstories, complex family dynamics, and a side of gory fight scenes, drenched with savory comical moments. For anyone in search of a movie that blends horror, mythology, and comedy into one, He Never Died might just be the movie that can satisfy that itch.
5
Beetlejuice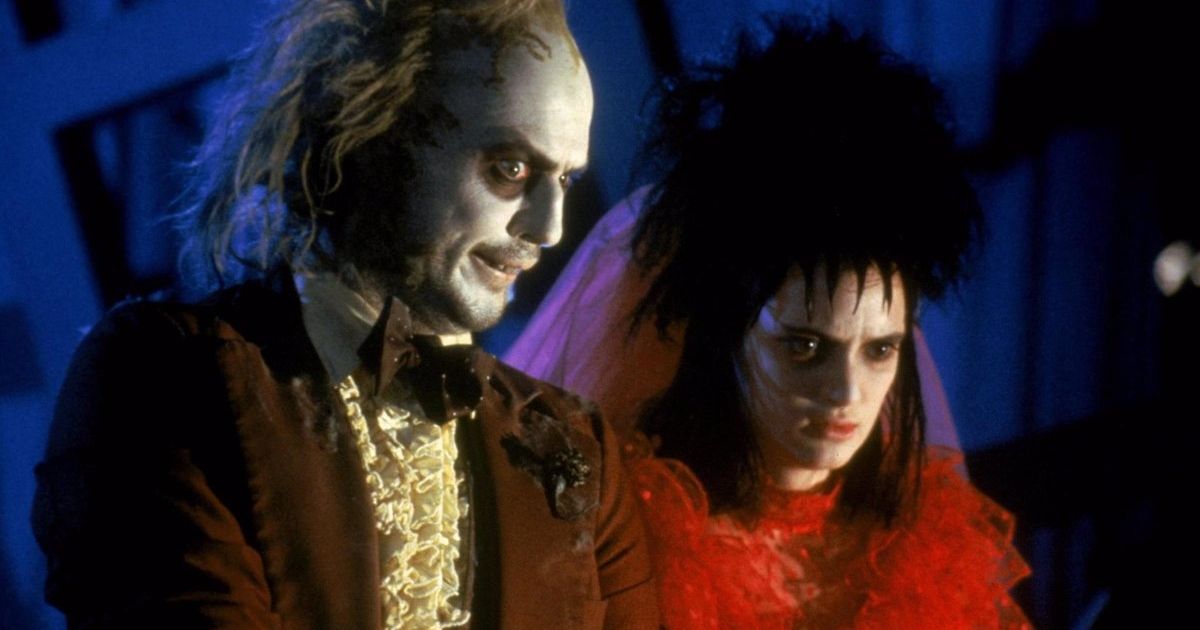 Beetlejuice has long been revered for its comical approach to exploring the afterlife. Starring Alec Baldwin, Geena Davis, Michael Keaton, and Wynona Ryder, the film follows a married couple from Winter River, Connecticut. Both Adam (Baldwin) and Barbara (Davis) Maitland are reasonably ecstatic about their upcoming vacation. On route to their country home, a dog appears in the way and Barbara swerves off of the road in hopes of sparing the dog's life.
Consequently, the pair come to realize that the decision proved fatal. Although it takes a while for the two to come to that conclusion, the sudden dismay on their faces soon turns into confusion. Their front door no longer leads out to the world of Winter River but rather to an unsettling, desolate afterlife. Large sandworms prevent them from leaving, and they are relegated to waiting in an overwhelmed office where the afterlife's secretaries manage the newly arrived.
While looking through an otherwise helpful handbook, the couple inadvertently summons the titular antagonist. His rather rude and inconsiderate approach is off-putting to Adam and Barbara; however, his mischievous schemes make for hilarious scenes which highlight Keaton's skills as a comedy actor.
Their solution arrived in the form of teenaged Lydia (Ryder) who comes to the assistance of the newly dead. After learning of her parent's greed-fueled desires, Lydia and the Maitlands consider a joint effort in preventing her parent's plans from coming to fruition. Unlike other films on the list, Beetlejuice is an accessible, feel-good comedy that handles death in a jovial manner.
4
She Never Died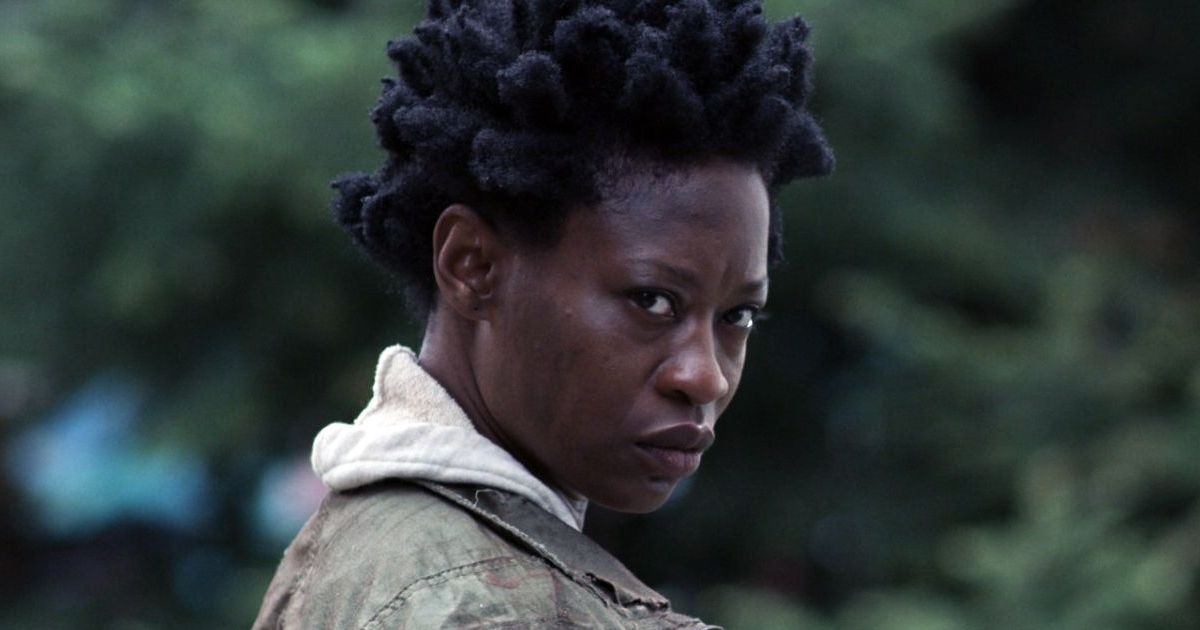 Jason Krawczyk makes his return in the "sister-sequel," writing She Never Died. Directed by Audrey Cummings, the film opens with Lacey (Olunike Adeliyi) helping herself to a human trafficker. Devouring him with no restraint, Lacey allows the unnamed victim to run free. While Jack faced mobsters, Lacey finds herself at odds with a city riddled with human trafficking rings. Led by a man simply named Terrance (Noah Dalton Danby), Lacey initially deals with the traffickers on her lonesome. Nonetheless, the lone vigilante finds herself aligned with Officer Godrey and Suzzie, portrayed by Peter MacNeill and Kiana Madeira respectively.
Much like its previous iteration, the trio band together to defeat Terrance and his large network of terrorists but not without paranormal eccentricities. She Never Died successfully lives up to the expectations set by the Henry Rollins-led prequel, not only retaining the essence of the initial film but building on existing themes and creative decisions, as well as inviting refreshing choices. According to the Culture Crypt review, the film "successfully slathers wry comedy in grey gloom to keep its quirk subtle, yet strong." In hopes of fulfilling their desire for a melancholic yet humorous film, She Never Died is an excellent recommendation for intrigued horror-comedy enthusiasts.
3
Pixie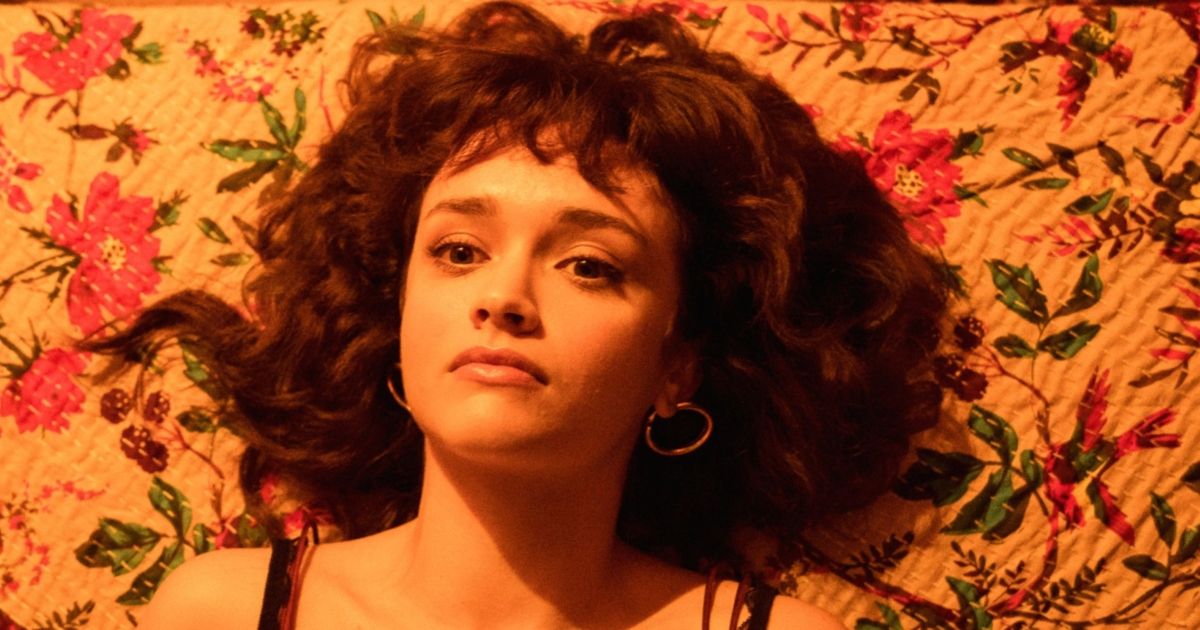 Barnaby Thompson's Pixie, starring Olivia Cooke, Ben Hardy, and Dylan McCormack, follows the titular character in her pursuit of a better life studying art in San Francisco. In hopes of avenging her late mother and satisfying her relatable and well-intentioned aspirations, Pixie finds herself in the middle of a hectic heist. Following the less-than-expected fallout, Pixie unites with two odd partners and the newly formed trio spends the film's entirety trying to evade nuns and mobsters alike.
Despite the mixed reception, the film has been praised as a strong black comedy, with many reviews of Pixie commending Cooke for her stellar portrayal. Cooke's masterful approach to the wide range of emotions and intellect displayed in the film plays a massive role in the film's appeal. By using her intellect to her advantage, the character of Pixie has been incorporated as one of the latest entries in the femme-fatale canon. Facing off against the likes of Father Hector McGrath (Alec Baldwin), Pixie and her comrades provide laughs, heartfelt moments, and action in this dark and promising comedy
2
Knives Out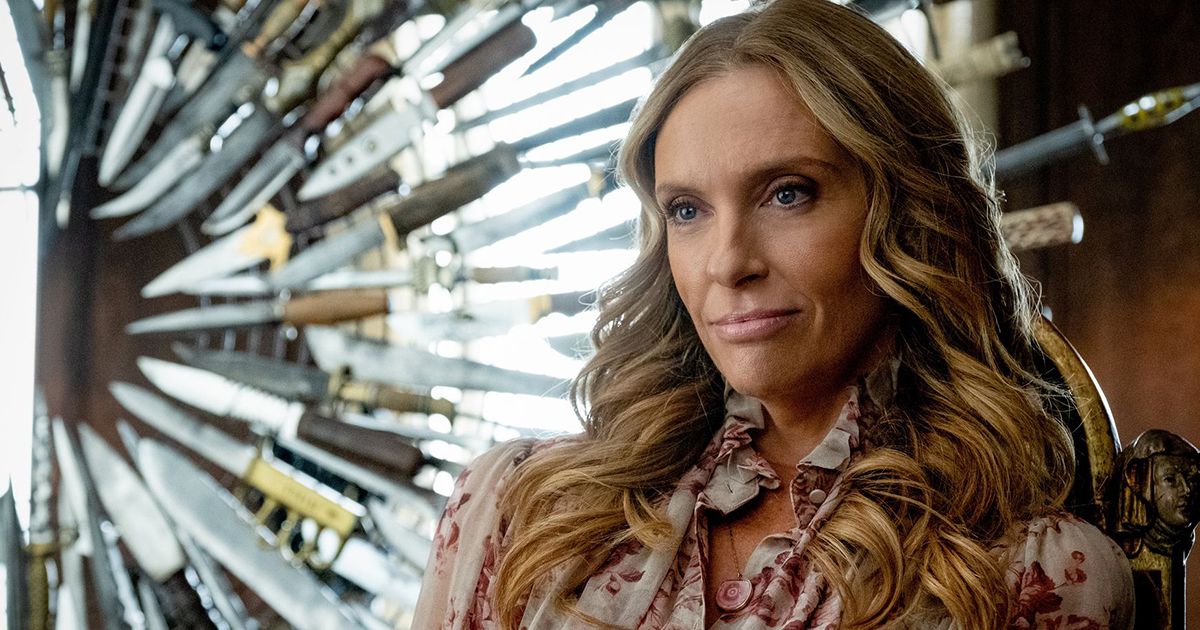 With a star-studded cast, a familiar yet exciting premise, and hilarious dialogue, it is no surprise that many consider Rian Johnson's Knives Out to be one of the funniest modern murder mysteries. After the passing of Harlan Thrombey (Christopher Plummer), the Thrombey family relies on the expertise of renowned Detective Benoit Blanc (Daniel Craig), Detective Lieutenant Elliot (LaKeith Stanfield), and Trooper Wagner (Noah Wagner).
Throughout the interrogation process, audiences are introduced to the various dynamic personalities that make up the eccentric Thrombey clan. Enlisting notable faces such as Jamie Lee Curtis, Toni Collette, Chris Evans, Ana de Armas, and Don Johnson, Knives Out provides audiences with nothing but well-deserved laughs. Johnson highlights eternally important issues by successfully crafting jokes around classism, immigration issues, and family dynamics.
1
Bodies, Bodies, Bodies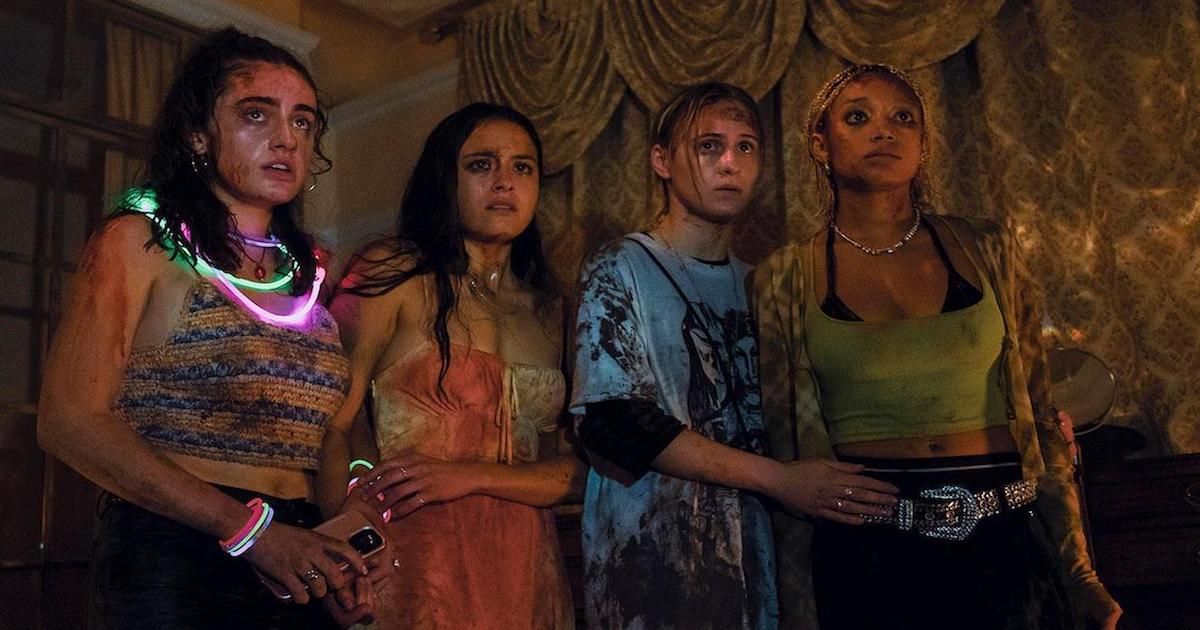 Bodies, Bodies, Bodies might have one of the strongest ensemble casts for a dark comedy. Many audiences anticipated the film's release, largely because of the cast the film boasts. From Rachel Sennott of Shiva Baby fame, Industry's My'hala Herrold, and Generation's Chase Sui Wonders, with appearances from Pete Davidson and Lee Pace, it would be difficult to presume that the movie would be anything but impressive.
Starring Amandla Steinberg and Maria Bakalova, Halina Reijn's English-language debut follows a fairly young, wealthy collective and their exploits in a mansion removed from the rest of civilization. Celebrating a "hurricane party," Sophie (Steinberg) and Bee (Bakalova) are ostracized from the beginning, the former has resurfaced following a rehab stint while the latter is considerably less affluent than the rest of her newfound peers.
The rest group consists of the couple Emma (Wonders) and David (Davidson), Sophie's stand-offish ex-girlfriend Jordan (Herrold), the self-obsessed but oddly bubbly Alice (a stand-out Sennott), and her veteran boyfriend Greg (Pace). The group revels in their wealth, treating the mansion as their wonderfully adorned playground while getting to know Bee. Nonetheless, it does not take long for the unsettling takedowns to begin. Whether it be in the And Then There Were None-styled murders or the quickness in each friend's decision to throw one another under the bus, the film captures a nuanced yet relatable exploration of Gen Z relationships, humor, and ultimately, personalities.
The film gracefully leaps back and forth between suspense and pure comedy, the transitions never coming off as forced or unnecessary. Instead, this decision only accentuates themes present in the plot. Bodies, Bodies, Bodies ultimately exceeds expectations for a ridiculously funny yet relevant story about death and Gen Z.​​​​​​