Giancarlo Esposito has played some striking villains on screen, but Breaking Bad's Gus Fring holds a special place for him.
Giancarlo Esposito has made himself a name playing the villain in a number of big movies and TV shows. From The Mandalorian's Moff Gideon, to The Boys' Stan Edgar, Esposito cuts a methodical and diabolical presence on screen that really elevates any role he takes on However, as Breaking Bad's Gus Fring, the actor was really able to bring one of his best villains to life with an unparalleled peacefulness that many antagonists will never have.
During an appearance on the red carpet at the SAG Awards, Esposito talked briefly about his Breaking Bad character and how portraying the role in that series and its prequel, Better Call Saul, is one that he misses a lot as playing such a relaxed villain taught him many lessons. He told The Hollywood Reporter:
"I miss the cool, calm and collected nature that I was able to fall in line with in regard to Gus. If you've read some of the articles I've done talking about how I built the character, it really came out of a breathing practice, a relaxed state, listening more than speaking, which sometimes intimidates people. That space and time is very important to me, so it's taught me a lesson for the rest of my career not to jump into playing Gus, but to give myself the time and space to be thoughtful and to hear and react. Acting is also reacting, so I will miss playing him, I will miss that everyone thinks I'm so villainous, I'll miss that in a way, but I'd like them to see a different side of myself in the new things that I'm about to accomplish."
Related: Giancarlo Esposito Says The Mandalorian Season 3 Needs More Moff Gideon
Giancarlo Esposito Returns as Moff Gideon In The Mandalorian Season 3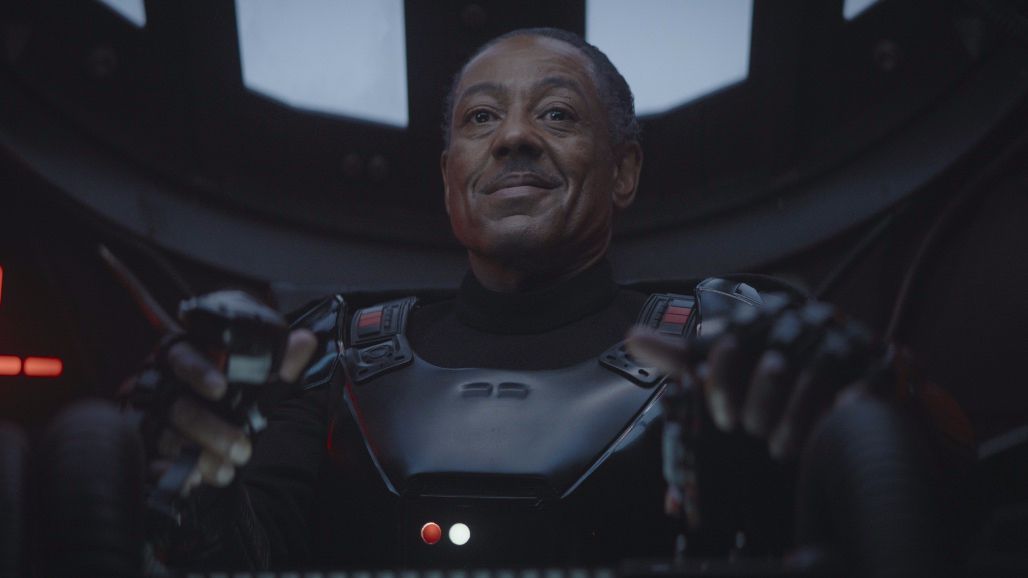 Although Giancarlo Esposito may now be done with his Breaking Bad character, his role as Moff Gideon in The Mandalorian is only just getting started. Gideon was very quickly established as the villain of Lucasfilm's most-loved Star Wars show, and according to Esposito, fans of the series may not have seen the worst of him yet.
The Mandalorian enters its third season this week, and previously Esposito hinted at his villain's return and his master plan for Din Djarin and Grogu. He said:
"[Gideon] has an agenda all his own. He's been a warden of a certain part of the galaxy. He wants to bring all the other wardens together for what reason? Why can't he just live in peace in his own little piece of paradise? There's gotta be a reason that he's bringing all of them together because he must have an agenda of his own."
There is currently little known about the plot of The Mandalorian's third season, but showrunner Jon Favreau and star Pedro Pascal have both promised that the scale and scope of the series is about to be expanded again as Din Djarin returns to his home planet of Mandalore and a whole new chapter in the saga begins.