Many fans would have liked to see Hocus Pocus 2 to have featured more original franchise characters, but one star says it was right to avoid it.
Hocus Pocus 2 delivered a huge Halloween audience to Disney+ in 2022, with the return of the Sanderson sisters bringing back nostalgic memories of the 90s classic. Although the film delved into the legacy sequel pot by bringing back Bette Midler, Sarah Jessica Parker and Kathy Najimy as Winifred, Sarah and Mary Sanderson respectively, as well as Doug Jones as the zombie Billy Butcherson, many fans were disappointed that the younger cast of the original movie did not reprise their roles in the long awaited sequel. However, one original star believes it was the right move to cast a whole new group of youngsters to take on the witchy trio.
Sean Murray played Thackery Binx in 1993's Hocus Pocus, the teenager who faced the Sandersons in 1693 and ended up being cursed to live as a black cat forever. While the character of Thackery Binx died at the end of Hocus Pocus and Murray's return was never really on the cards, he fully supports the sequel not retreading old ground and focusing on telling a whole new story around the Sanderson sisters. He told Entertainment Weekly:
"To me, Hocus Pocus is really about those three women, those three witches. It actually makes total sense to me that you would have a newer group with the witches and not necessarily from the original group. You know, we're all old and wrinkled now. Who wants to see us?"
Related: Hocus Pocus 2 Conjures Up Biggest Streaming Movie Debut Ever
Would More Original Cast Members Have Made Hocus Pocus 2 Better?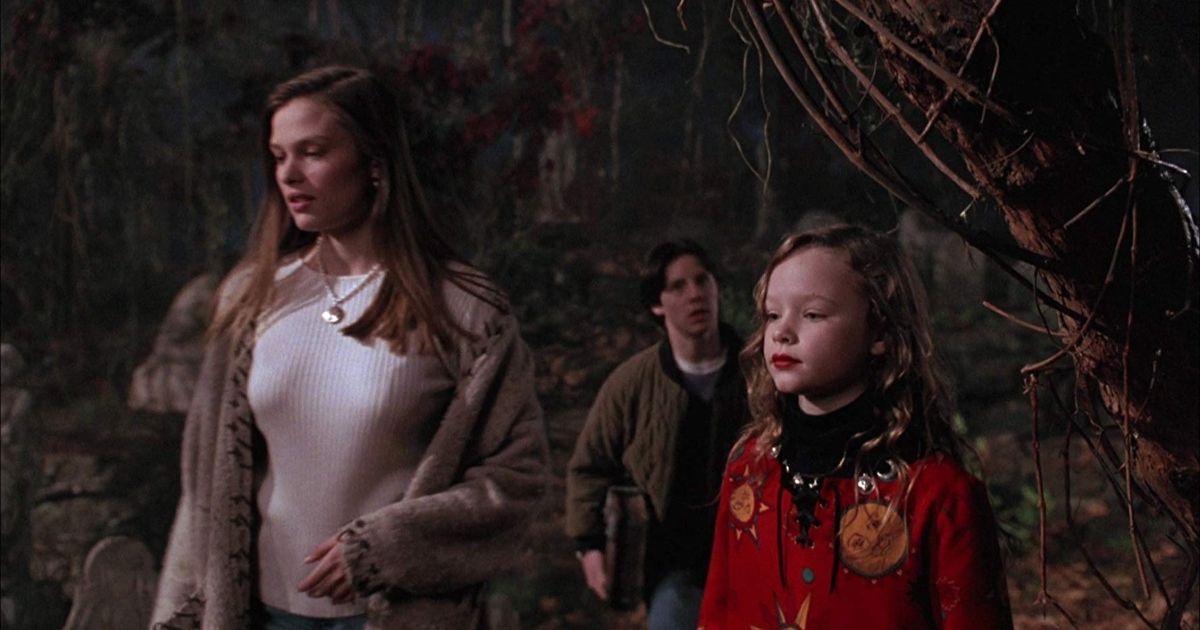 The last few years have delivered up a number of "legacy" sequels, movies that bring back returning cast members from an old franchise and incorporate them in a new story that holds true to the original movie's timeline. This has included the likes of Ghostbusters: Afterlife and Top Gun: Maverick, both of which delivered successful sequels to their long-dormant franchises. When it comes to Hocus Pocus 2, there were plans in place to have some more original cast members, including Thora Birch, in the sequel, but as she explained, it just didn't' work out.
"There were three options we had for how to bring Dani back, all of which I was excited by. But, as it turns out, by the time they finally got around to filming, I was already on something else, so… I'm open-minded. You wanna talk spinoffs, you wanna talk all of it, let's go. That's the question (where Dani is today). That's kind of what we were going to explore."
Despite many fans longing to see a full Hocus Pocus reunion, with Birch and her fellow stars Omri Katz and Vinessa Shaw returning to take on the Sandersons once again, their absence didn't exactly hurt the movie's performance. When it was released in late 2022, Hocus Pocus 2 conjured up the biggest even audience in a week for a movie streaming release, despite reviews not being all that magical. Whether the addition of more original cast members would have helped the film garner better reviews, it certainly couldn't have made it any more successful than it managed to be without them.