M. Night Shyamalan consistently excels at portraying horror through the eyes of his young characters. Here's how and why it works.
Filmmaker M. Night Shyamalan has celebrated over four decades of success in the film industry thanks to his knack for directing kids in supernatural thrillers. While many know his work from his twist endings and cameos, the real gift that Shyamalan brings to the big screen is his respect for children. Oftentimes, his movies center around a smart young protagonist placed in a supernatural situation, surrounded by jaded adults. He is able to heighten our primal sense of fear through the eyes of unsuspecting children. His recent release Knock at the Cabin reminds us that instead of viewing children as incompetent victims, he sees them as the wise and inspiring heroes of his films.
While a film like Kyle Edward Ball's Skinamarink plays with childhood fears in a nuanced experimental way, alienating its audience, Shyamalan's films are obvious representations of fears that last well beyond childhood. From 1999's The Sixth Sense to Knock at the Cabin, one thing Shyamalan knows how to do is remind us of the terrors of childhood. Notably, the children in these films are always one step ahead of their adult counterparts. The twist here is that while we may feel for them, Shyamalan never allows them to feel sorry for themselves. Here's how and why M. Night Shyamalan portrays horror through the eyes of children.
Related: M. Night Shyamalan Shares How He Gets the Best Performance Out of His Actors
Cole in The Sixth Sense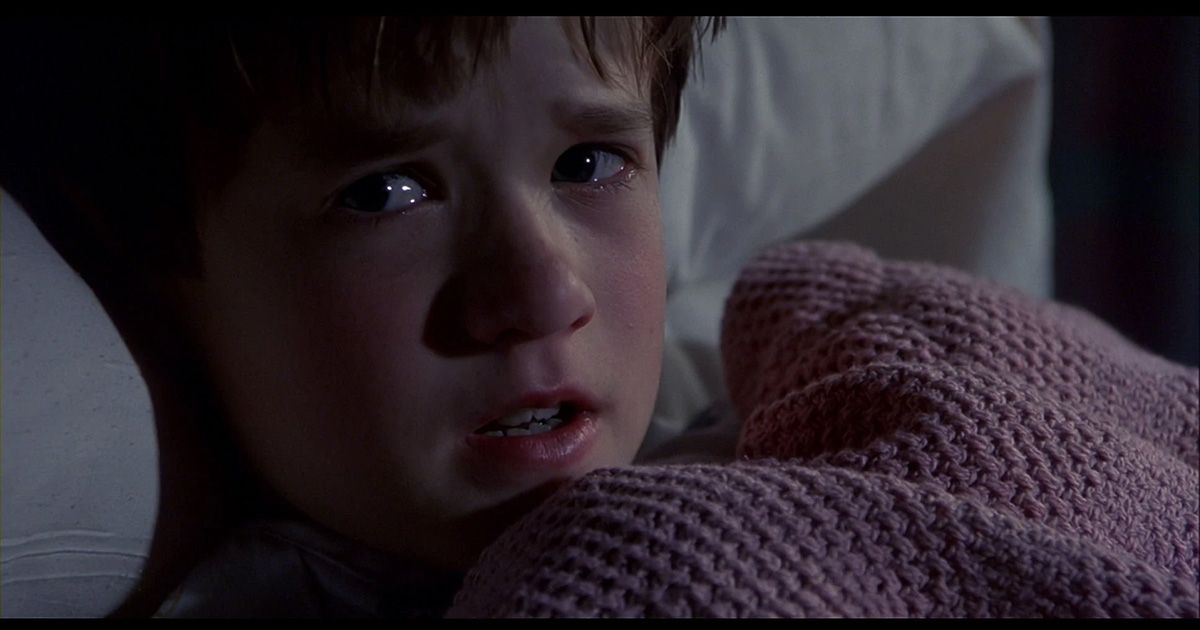 Third time was indeed the charm for Shyamalan's third film The Sixth Sense, which undoubtedly put him and child star Haley Joel Osment on the map. While he saw dead people, audiences and critics saw an immaculate performance accompanied by pure and utter fear. Aside from the iconic twist ending, the film was the second-highest grossing movie of 1999 due to the audience's empathy for Cole. Here we have a highly intelligent and empathetic kid who is not only being bullied at school, but also seeing dead people—talk about childhood trauma. His experience validated a common childhood fear that when you peek under your bed, a monster will actually appear.
Unfortunately for Cole, there is no hiding under the covers. In order to heal, he is forced to confront his fears, something that many adults are afraid to do. While child psychologist Malcolm Crowe, played by Bruce Willis, is set out to help Cole, he is also dealing with his own troubled marriage and trauma from a previous patient. In a strange turn of events, Cole ends up helping Malcolm as much as Malcolm helps him. Cole reminds us that sometimes children can see things more clearly than adults, though sadly in this case, it's to his detriment.
Alex Wolff as Trent in Old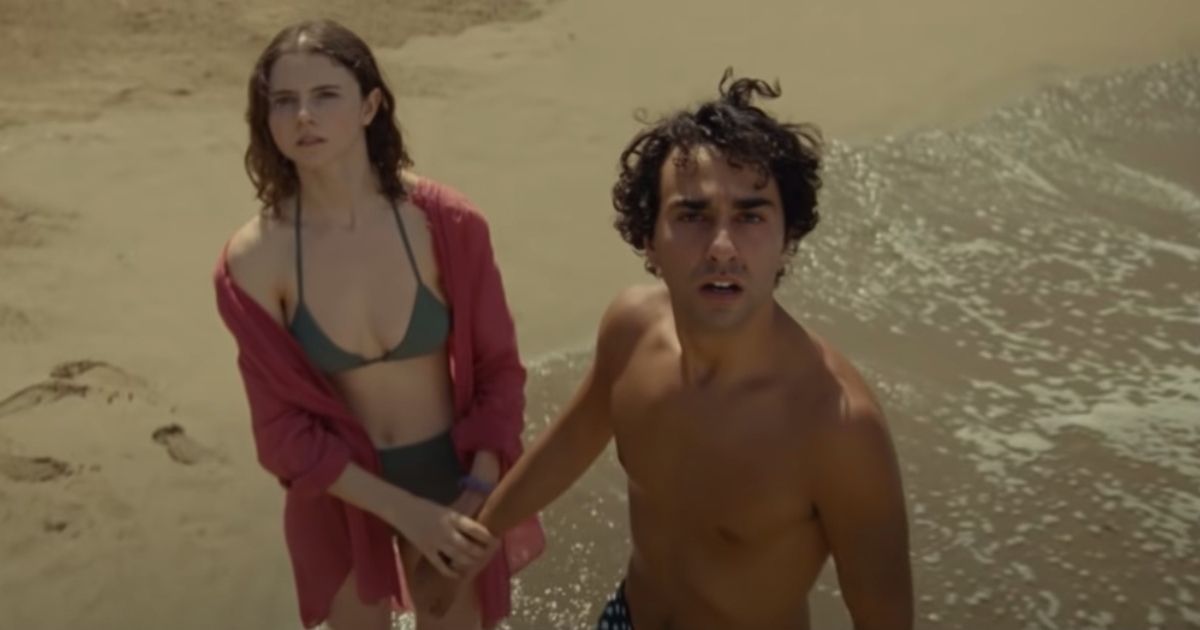 Shyamalan's Old is a thriller about a beach that sucks the life out of its vacationing victims, rapidly aging them. When a family unknowingly visits said beach on vacation, the only two that survive are the children, Trent (Alex Wolff) and Maddox (Thomasin McKenzie). After rapidly aging about 40 years in a matter of 24 hours, they make if off of the beach alive—not due to their stronger adult bodies, but their childlike wisdom. The story grapples with how we lose essential parts of ourselves as we age. Old is a testament to Shyamalan's ability of directing children, as he not only had to direct literal children, but also children trapped in adult bodies.
Wolff wonderfully executed this strange and convoluted role by keeping with Trent's narrative, playing a six-year-old boy in a teenager's body, yet he also managed to keep his own acting style visible. Trent is yet another one of Shyamalan's characters that showcases kindness and wisdom beyond his years. He is genuinely interested in everyone around him and ultimately that is what saves him and his sister's lives.
Related: Old is Unlike Anything M. Night Shyamalan Has Done Before
Wen in Knock At The Cabin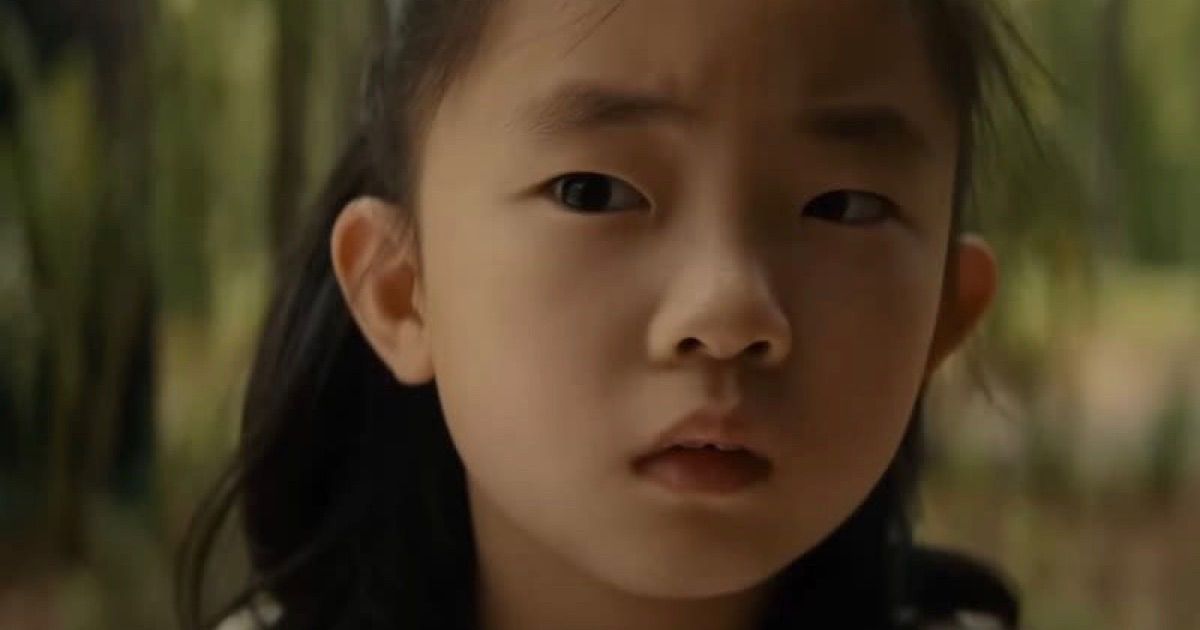 From the start, we are on the edge of our seats watching Wen (Kristen Cui) in Knock at the Cabin thanks to the extreme close-up shots used during her first interaction with Leonard (Dave Bautista). However, the real horror comes from placing ourselves in Wen's tiny shoes. She is immediately aware of the potential danger of Leonard, being that he's a stranger, and even worse, she was entirely correct in her fear. We see her guard go up and then watch Leonard innocently bring it back down again. Shyamalan portrays her as an incredibly advanced and intelligent child, which makes the storyline that much more intense and sad. While her dads are forced to make the most challenging decision of their lives, Wen is left to comfort them and aid in their escape plan.
Children in Shyamalan's movies know what is going on before the adults have to explain it to them, which makes it all the more horrifying to watch. Shyamalan directs kids to be smarter, wiser and more in tune with reality than adults. Where the young actors shine is in their ability to convey childlike wonder in emotionally heavy scenes and remind adult audience members to do the same.