Jesus Revolution Gets Big Love from Filmgoers Despite Rotten Reviews
Rotten Tomatoes critics declared Jesus Revolution to be rotten, but its audience scores are practically perfect.
Critics haven't been very kind on Jesus Revolution… but audiences don't care. Directed by Jon Erwin and Brent McCorkle, Jesus Revolution was just released in movie theaters by Lionsgate. Based on true events, the film respectively stars Joel Courtney and Kelsey Grammer as a youth minister and pastor who partner up with teenage hippies in the 1970s to create a spiritual awakening that continues to this day.
Upon its debut, Jesus Revolution was slapped with a rotten score of 56% at Rotten Tomatoes. Some critics, such as our own Julian Roman, found joy in watching the film, with Roman noting in his review that it was "a pleasure to leave the theater with a smile." Bringing the film's score down are others who've been much more critical, with one reviewer calling the film religious "propaganda" and another describing Jesus Revolution as "an average movie at best."
"The intentions are pure enough, but the film suffers from a narrow historical perspective and a muddled narrative focus while trying to push its message," as Cinemalogue's Todd Jorgenson puts it.
Meanwhile, most filmgoers appear to be walking away satisfied after watching Jesus Revolution. The audience score at Rotten Tomatoes is nearly perfect at 99%, a far cry from the 56% rotten rating it got from critics. Better yet, most of these fan ratings come from five-star reviews. It's getting a lot of praise for being "thought provoking," "inspirational," "heartwarming," and "not that junk that usually comes out of Hollywood."
What's more, Jesus Revolution has also been given a rare A+ grade by CinemaScore, which quizzes filmgoers on their opinion upon seeing a new movie. Not very movies manage to rank as high as A+, making this quite the accomplishment for Jesus Revolution. Only two movies grabbed the coveted score last year: Top Gun: Maverick and The Woman King.
Related: Exclusive: Jesus Revolution Cast on Bringing a Real-Life Story to the Big Screen
Jesus Revolution Lands With Audiences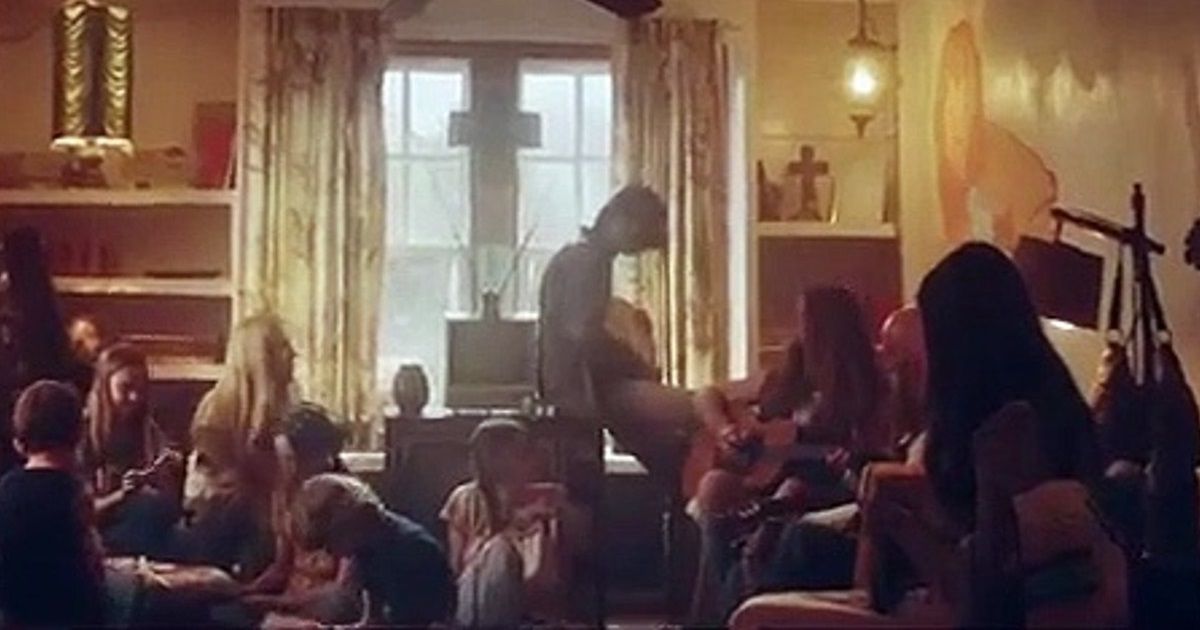 Jon Erwin and Brent McCorkle directed the film using a screenplay Erwin co-wrote with Jon Gunn. The movie stars Joel Courtney, Kelsey Grammer, Anna Grace Barlow, Jonathan Roumie, Kimberly Williams-Paisley, Nicholas Cirillo, and Ally Ioannides. Erwin produced with Andrew Erwin, Kevin Downes, Daryl Lefever, Josh Walsh, Jerilyn Equibel, Katelyn Botsch, and Bekah Hubbell.
The official synopsis for the film reads:
In the 1970s, young Greg Laurie (Joel Courtney) is searching for all the right things in all the wrong places: until he meets Lonnie Frisbee (Jonathan Roumie), a charismatic hippie-street-preacher. Together with Pastor Chuck Smith (Kelsey Grammer), they open the doors of Smith's languishing church to an unexpected revival of radical and newfound love, leading to what TIME Magazine dubbed a JESUS REVOLUTION.
You can watch Jesus Revolution in movie theaters.
Tagged:
BIG
Filmgoers
Jesús
Love
Reviews
revolution
Rotten