Lil Meech Denies Getting Alleged Side Piece Pregnant: 'B#### Why Are You Lying?'
Why has Lil Meech's name become synonymous with drama? Here's some tea. As of late, the emerging actor has openly denied getting an alleged side piece pregnant.
In fact, let social media tell it. Apparently, a New York model is the one who started these salacious allegations—and they must have been disturbing to Summer Walker who's romantically linked to the rising star.
The purported pregnant lady seemed desperate to contact the performer. According to an Instagram conversation, she boldly reached out to Walker.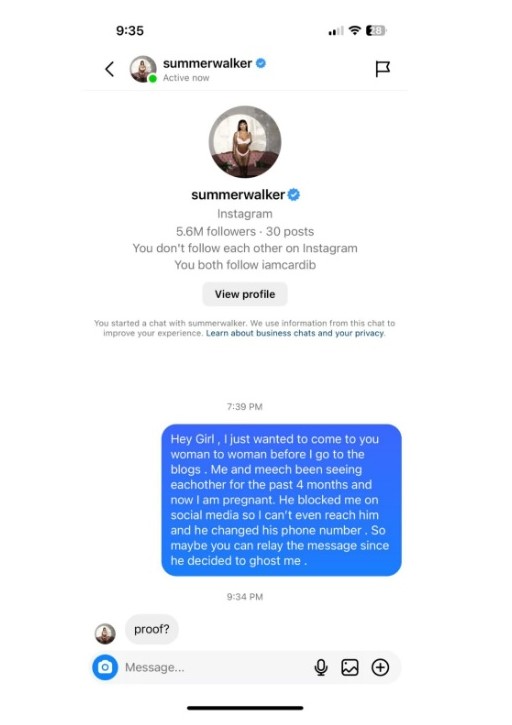 The woman claimed she'd been dating the BMF heir for only four months. Although the alleged tryst was short, it may have been long enough for a life to be conceived.
Curiously, the woman didn't have a direct way to contact Lil Meech, which is why she chose to slide into his DMs (bless her heart).
After getting becoming pregnant, being ghosted and getting blocked, the nameless individual went searching for answers. Luckily, Walker seemed kind enough but got Lil Meech's attention.
Following a request for "proof," Walker appeared to get her man involved. However, Lil Meech refused to bite his tongue. "B#### why are you lying?," he began.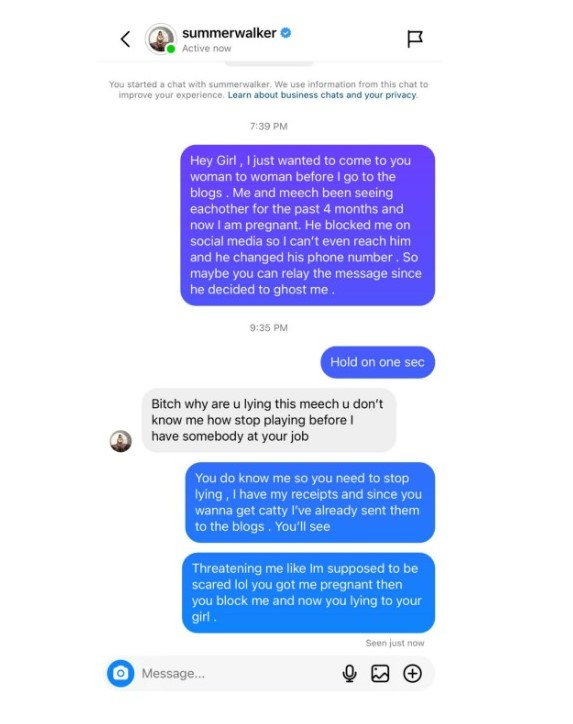 Overall, Lil Meech didn't mince words. He went on and curtly declared, "u don't know me." While this chat may have veered off the rails, the woman remained steadfast.
Ultimately, she claimed to have receipts. Whatever the case, people are talking. Stay tuned.