Ms. Marvel Influenced Brie Larson's Role in Captain Marvel
"A huge part of why I wanted to play Captain Marvel was because of Ms. Marvel and what that meant," says Larson.
In a recent interview, Brie Larson revealed that a large part of what influenced her to take the role of Captain Marvel in the Marvel Cinematic Universe was her interest in Ms. Marvel Comics.
"A huge part of why I wanted to play Captain Marvel was because of Ms. Marvel and what that meant," Larson says in her interview with Entertainment Weekly. "To see that character realized by such a brilliant human with so much potential is just a really exciting thing."
Larson continued to praise Iman Vellani, the young actress who played Ms. Marvel (Kamala Khan) in the Disney+ miniseries Ms. Marvel which came out last year. The two actresses will co-star in The Marvels, the upcoming American superhero film based on Marvel Comics that will feature them as Captain Marvel and Ms. Marvel.
"Iman is the future," Larson says in the interview about her cast-mate. "She is the perfect Ms. Marvel and the most incredible person and cast-mate. I'm so excited for her success and I'm so excited to see what she will do with her life because she can do anything she wants. She's one of my favorite people on this earth."
Larson has been part of the MCU since Captain Marvel came out in 2019. However, she has not felt she had to guide her younger co-star. Brie said:
"I feel like the big joke is always that you're being schooled by people younger than you, so I'm sure there are ways that I've been able to be of service to her, but also at the same time, she teaches me so much every single day. I'm just grateful for her friendship."
Ms. Marvel did not receive high viewer numbers, but that did not stop it from scoring high critical acclaim, a 98% Fresh rating on Rotten Tomatoes.
Related: MCU's The Marvels: What We Hope To See In the Upcoming Film
The Marvels to the Big Screen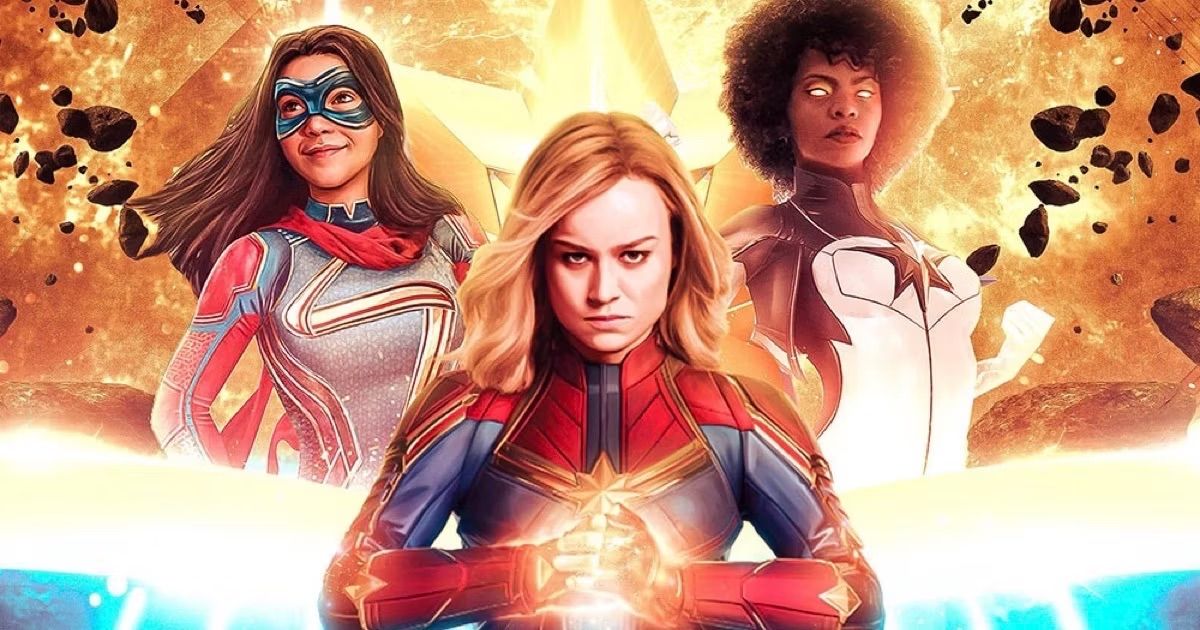 The bond between Kamala Khan/Ms. Marvel and Carol Danvers/Captain Marvel already exists in Marvel Comics and the Marvel Cinematic Universe. Captain Marvel is Kamala's inspiration to become a superhero, and the two work together as Avengers in the comics. Larson and Vellani will be able to bring this bond to the big screen in The Marvels.
The Marvels' last release date was July 28, 2023, but it was pushed to Nov. 10 this year. Marvel Studios' post-production team needed additional time to finalize the effects, which caused the delay in the release date. Teyonah Parris, who initially appeared as adult Monica Rambeau in Marvel Studios' WandaVision, will join Larson and Vellani in the upcoming film.
Tagged:
Brie
captain
influenced
Larsons
Marvel
role