One DC Studios' Project Is Almost Done CastingOne DC Studios' Project Is Almost Done Casting
James Gunn reveals which one of his DCU projects is furthest along in the casting process.
It's been almost a month since James Gunn and Peter Safran announced the first slate of projects that will be part of the first phase of the new DCU. After the merger between Warner and Discovery, the current company's president David Zaslav has brought many changes to some of the most important franchises, including everything related to the DC Universe.
The most crucial masseur was, without a doubt, the creation of DC Studios. This division, run by Gunn and Safran, will be in charge of every production related to the comic book company, including movies, TV shows, animated projects, and even video games. So everything will be linked from now on, or at least after the 2023 slate is over.
The Flash, which will arrive in cinemas in July, will serve as a slight reboot from the past storylines to create a new reality that will technically kick off with Waller, the previously announced HBO Max original series starring Viola Davis. But it might not be the only project that's already on track.
Through his Twitter account, Gunn revealed that he's almost done casting for another tv show that will arrive next year: Creature Commandos, which will be an animated series:
"Starting production; almost done casting."
Related: It Prequel Series Welcome to Derry Moves Forward at HBO Max
Who Are the Creature Commandos? The First Animated Series From DC Studios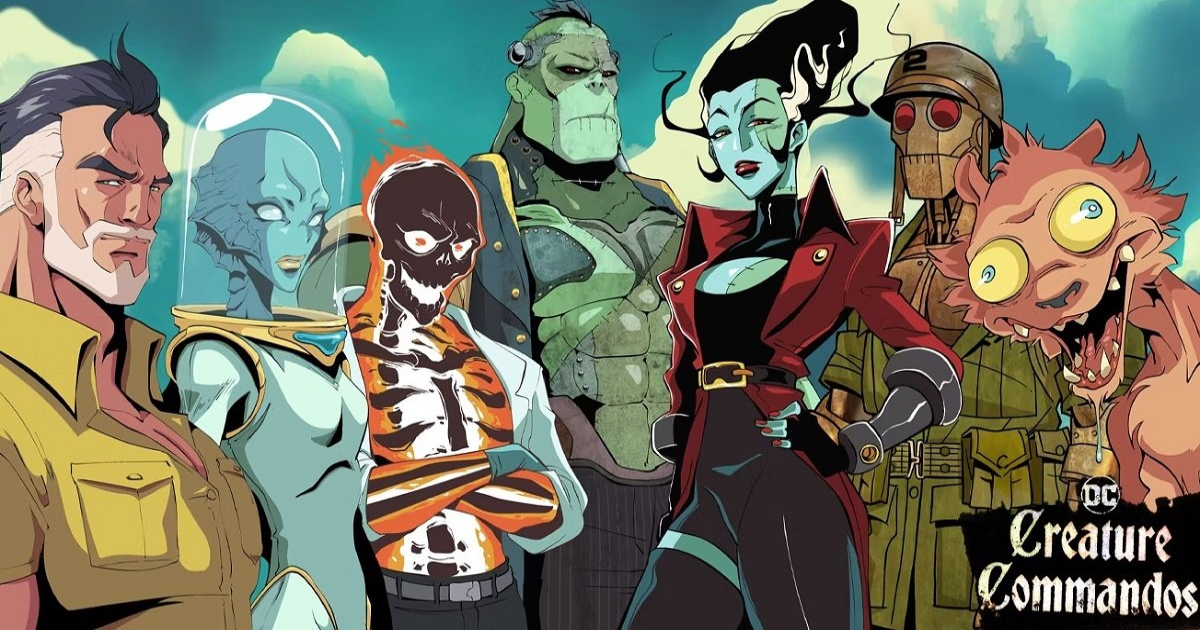 Creature Commandos appeared for the first time in 1980 in Weird War Tales #93, created by J. M. DeMatteis and Pat Broderick. They were conceived similarly to The Suicide Squad as a product of "Project M," a secret organization founded by the U.S. Government during World War II. The initiative was to search for supernatural creatures that could fight.
Their initial roster included Lt. Matthew Shrieve, werewolf Warren Griffith, vampire Vincent Velcro, Elliot "Lucky" Taylor, and gorgon Myrna Rhodes (a gorgon). They would soon be joined by the automaton J.A.K.E. 1, better known by his nickname of the "G.I. Robot."
James Gunn himself wrote the seven episodes that will tell the story of the first season of the show, and the actors will not only be voicing the characters, but they could also play them in real life. As Gunn and Safran stated, they want continuity in everything they do from now on, so whoever they choose to play these parts will also do so in every project that includes the Creature Commandos.
Tagged:
Casting
CastingOne
Project
Studios