One-Of-A-Kind Ring Designed By Tupac Set To Fetch Up To $300,000 At Auction 
Sotheby's is auctioning a ring designed by the late Tupac Shakur and worn by the rapper during his final public appearance. 
The yellow gold crown piece is encrusted with 10 carats of cabochon rubies and nearly five carats of diamonds. Tupac wore the ring at the MTV Video Music Awards on September 4, 1996, in New York, just three days before he was fatally shot. He died from his injuries less than a week later, on September 13, aged 25.  
The ring is engraved with "Pac & Dada 1996," in honor of the rapper's engagement to Kidada Jones, daughter of Quincy Jones. The bespoke piece is expected to fetch in the range of $200,000 to $300,000.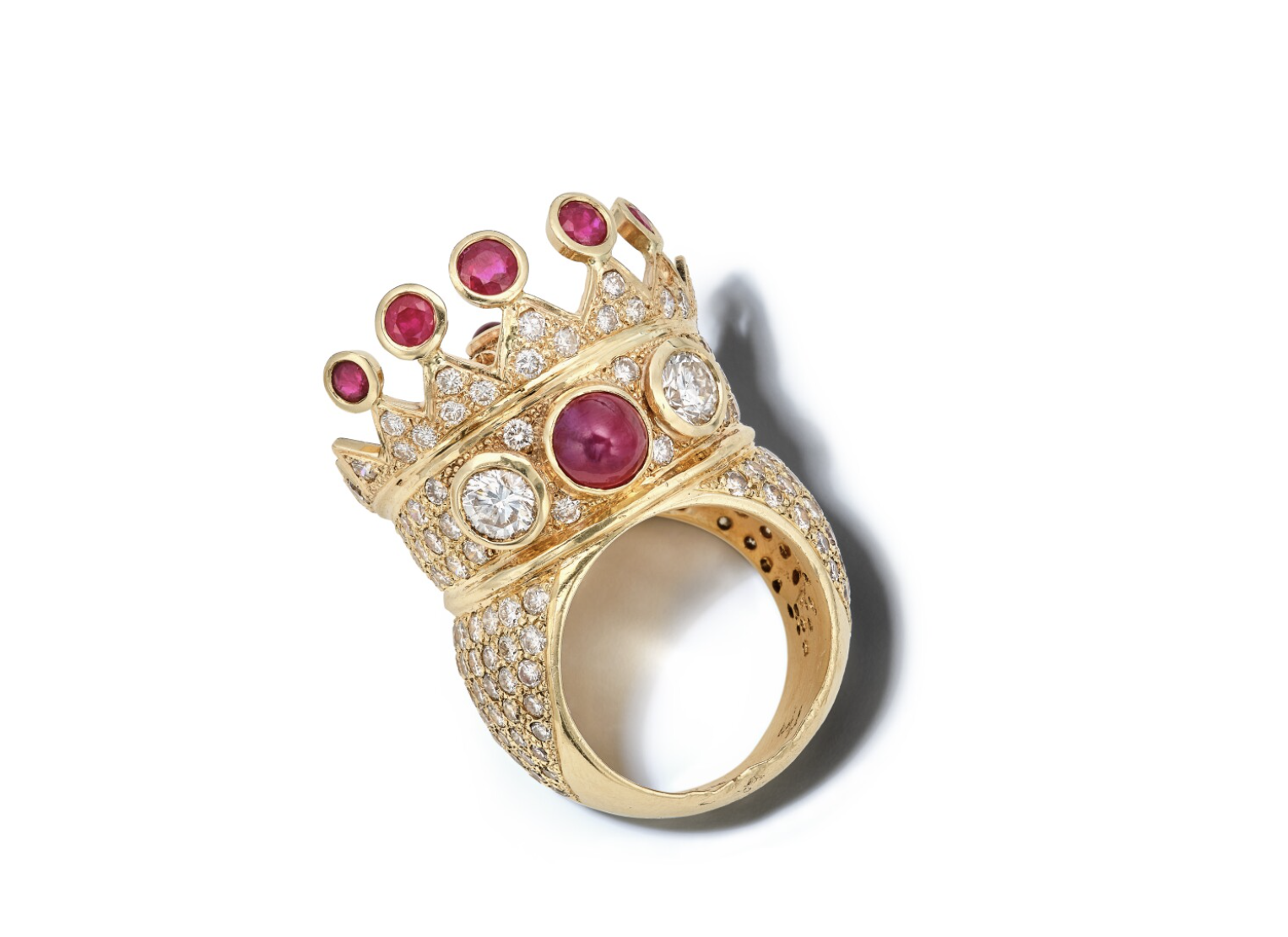 The ring is currently owned by Yaasmyn Fula, adviser to Tupac and close friend of his mother, Afeni Shakur. Fula, who is also the mother of Outlawz group member Yaki Kadifa, recalls 'Pac designed the ring with painstaking attention to detail over several months.  
He was inspired to craft a ring after the crowns of medieval European kings after reading Niccolo Machiavelli's political manifesto The Prince. He adopted the "Makaveli" moniker and designed the ring in "an act of self-coronation." 
The Sotheby's lot description notes Fula taught a young Tupac the following mantra: "You are our black prince. You are my miracle, and you will make black people proud." 
The auction house also highlights the rarity of the item. As far as they know, the ring "is the only piece of jewelry," belonging to Tupac to hit the market "with direct provenance." Sotheby's also claims it is "certainly the only piece designed by him to have been offered for sale."