Patton Oswalt's Best Performances, Ranked
Patton Oswalt is a comedian who, over the years, has crossed into acting and voice-acting. He uses his improvisational skills and sense of humor to build fun, emphatic characters that audiences remember. Here are his best performances, ranked.
10
BoJack Horseman
BoJack Horseman might be the most depressing animated show ever. It tells the story of BoJack, a horse actor who used to be successful in the '90s with a sitcom and since then, has become an alcoholic, drug-addicted has-been. Oswalt plays Pinky Penguin, the publisher of BoJack's biography, and also a penguin working for a penguin-named book company. The actor makes Pinky Penguin someone eager to please, and who isn't good with improvisation, something funnier if you think about the comedian voicing it.
9
The Goldbergs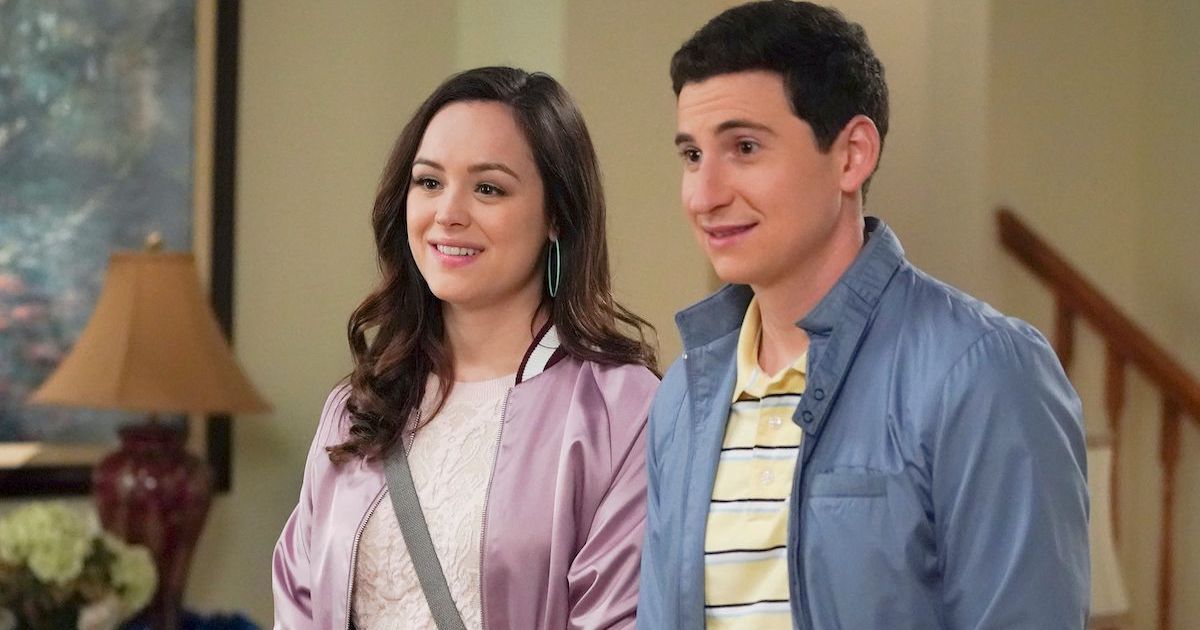 The Goldbergs tell the story of the family of the same name and how its young protagonist, Adam, remembers his youth. In this The Wonder Years-style role, Oswalt plays the adult version of Adam, who gives the voiceover in each episode, reminiscing about his past, similar to what Bob Saget did in How I Met Your Mother. The comedian gives the narration a nostalgic feeling while also going straight to the point.
8
Agents of S.H.I.E.L.D.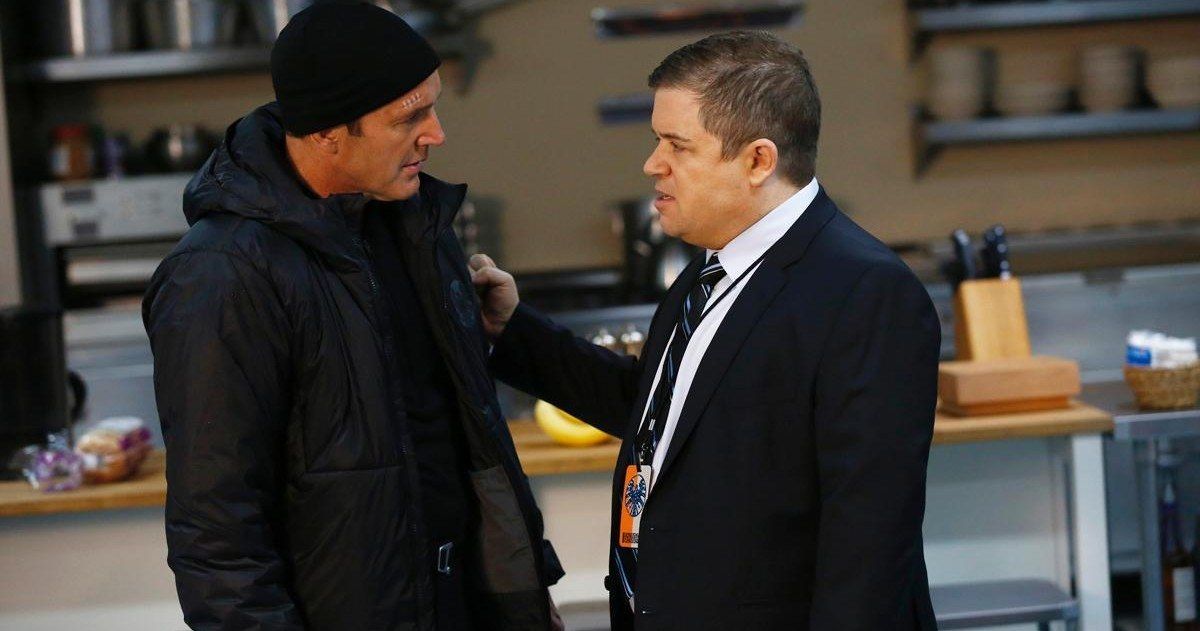 Agents of S.H.I.E.L.D. might have been an odd duck in Marvel's domination of the small screen, but it was beloved by many. Led by Agent Coulson (Clark Gregg), the team battled all kinds of threats, in this universe and outside of it. Oswalt played several Koenig brothers; all agents of S.H.I.E.L.D., who helped the team. The actor was able to make the undistinguishable characters different with simple gestures, and looks, while also proving they all grew together and had the same sense of humor.
7
Crazy Ex-Girlfriend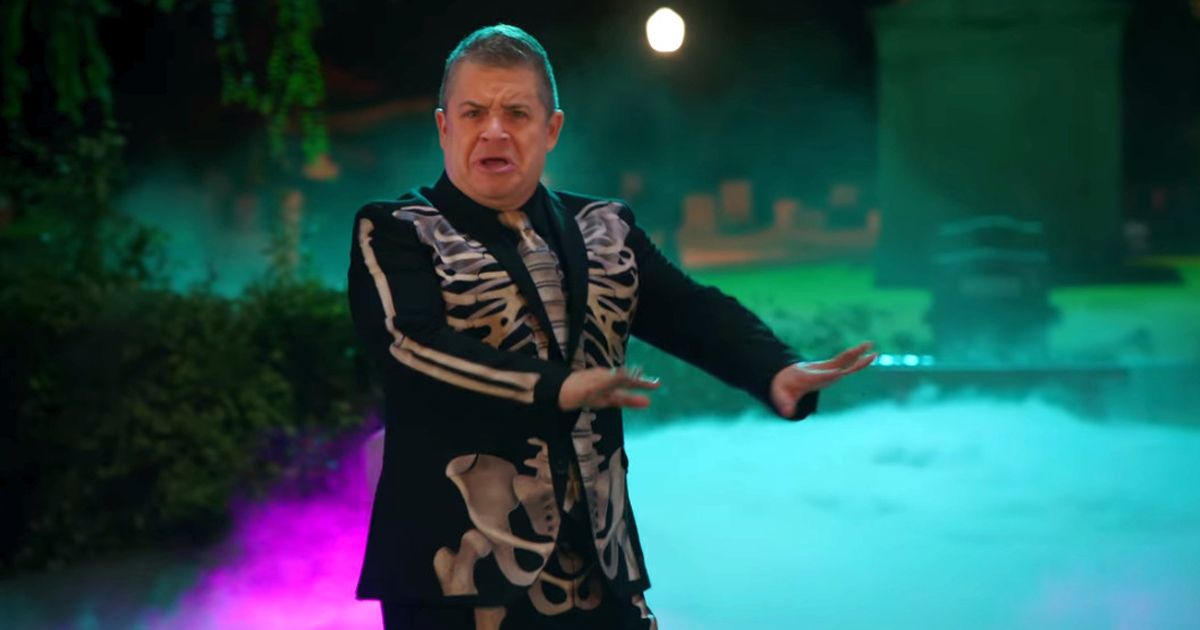 Crazy Ex-Girlfriend was many things at once: it was a comedy, a musical, and also a story of a woman with mental health problems. Rebecca's (Rachel Bloom) whole journey is marked by her songs, playing with genres and music styles all around. Oswalt played security guard J. Castleman, a love interest to Rebecca's best friend Paula Proctor (Donna Lynne Champlin), giving a show full of funny magnetic actors, one more fun magnetic actor to play with.
6
Parks and Recreation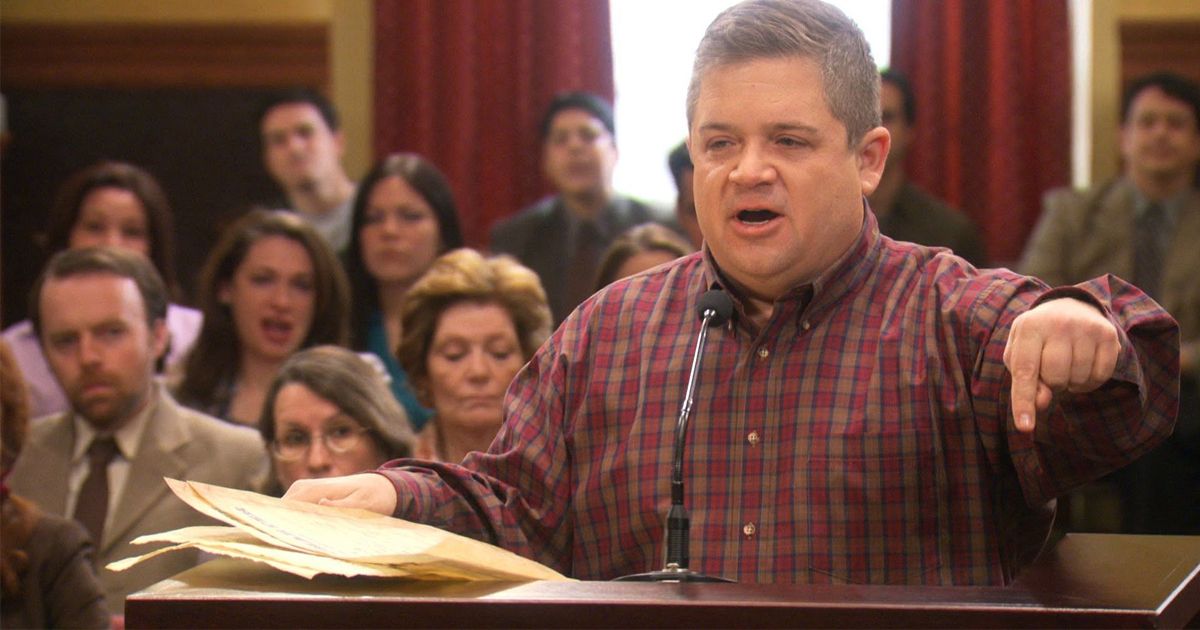 Parks and Recreation is one of the best sitcoms of the last 20 years, with many incredibly funny episodes. The show is about Leslie Knope (Amy Poehler) and the rest of the parks department in the strange town of Pawnee, Indiana. Parks and Rec launched many acting careers, from Aubrey Plaza to Nick Offerman, and Chris Pratt.
Oswalt appeared as a guest star in one episode, but his performance is so fun that it has to be mentioned. His character wants to do public filibustering during a city hall meeting, so Oswalt starts improvising in an eight-minute MVP performance. He talks about Star Wars, Spider-Man, and everything in between, with many fun asides that made the other actors break character and start laughing. Leslie Knope tries to interrupt the character, but Oswalt is on a roll, so his ranting continues. You can find the whole thing online, and it's worth every second.
5
Justified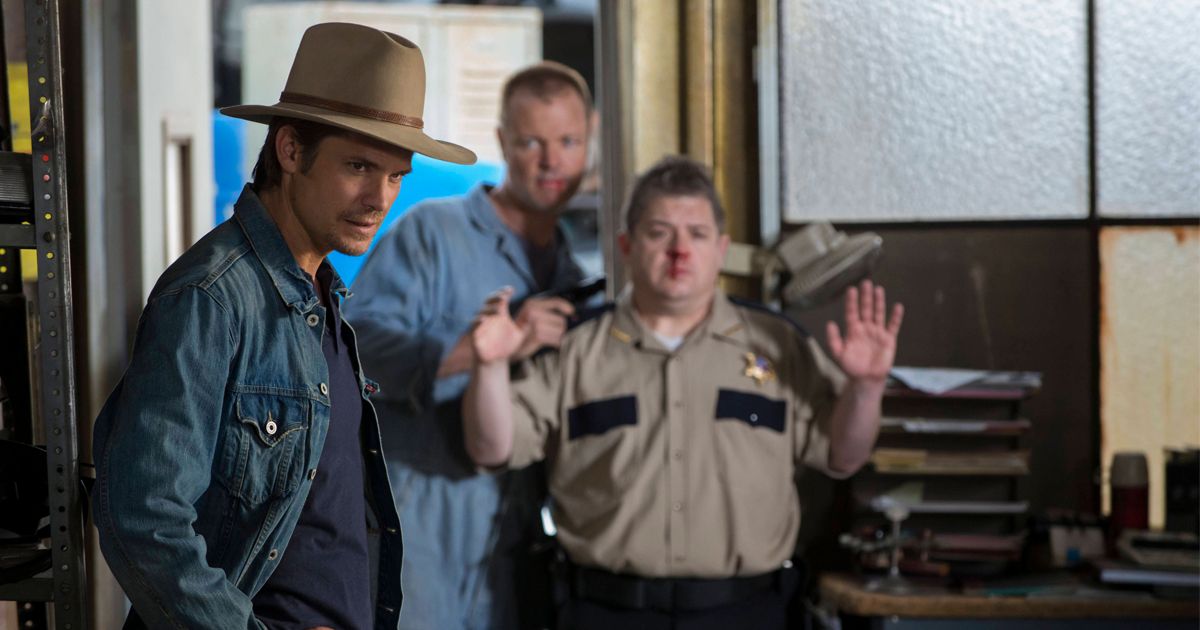 Justified is all about Marshall Raylan Givens (Timothy Olyphant) and his adventures in Kentucky, trying to solve crimes and, especially, putting his old friend Boyd Crowder (Walton Goggins) in prison. The show is based on Elmore Leonard's books, and as such, every character has a unique point of view, style, and quirks. Oswalt played Constable Bob Sweeney for six episodes. What at first looked like a one-note character, became much more important, and helpful, and that's thanks to the actors' performance. What at first looks like a dorky helper, who looks at Raylan as his idol, shows what he's made of when he survives torture without telling everything he knows. Oswalt is great with the Leonard dialogue and makes the character matter with his performance.
Related: The Best Episodes of Justified, Ranked
4
Veronica Mars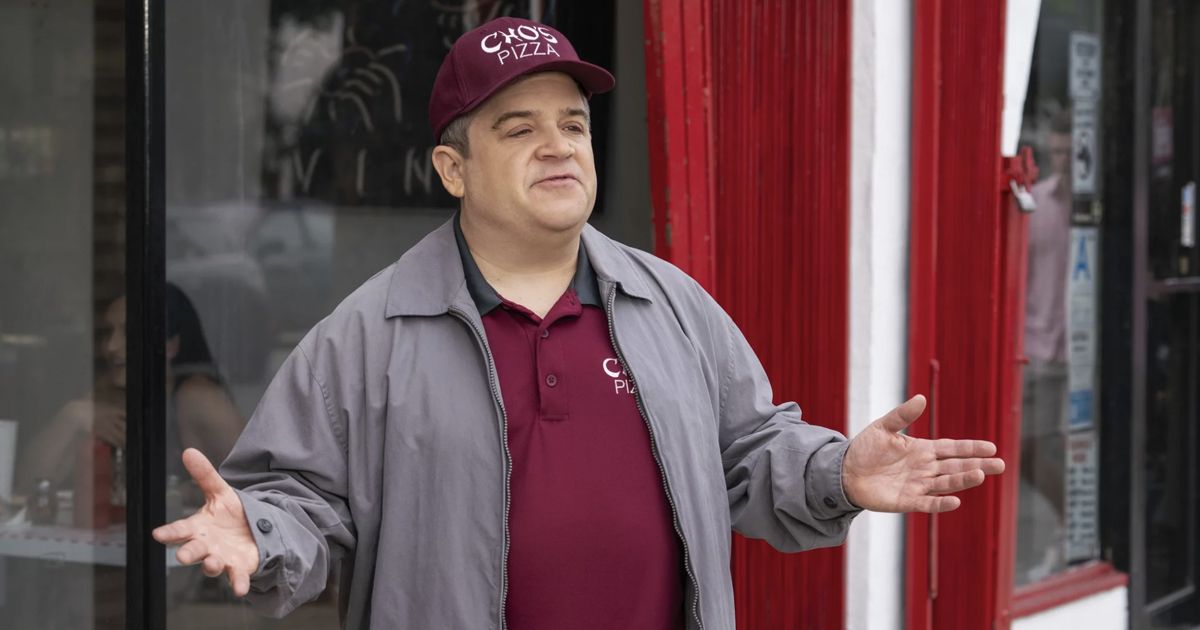 Veronica Mars is the story of a teenager with a detective father, who starts searching for the truth when her best friend is murdered. This fantastic show that you should re-watch had three seasons before it was canceled. Over the years, it became a cult series, popular enough for Hulu to order a new season, 15 years after the last one, with Veronica as a 30-something private investigator.
Oswalt has a crucial role in this new season as Penn Epner, a pizza delivery guy and bombing victim who becomes an attention-seeker. He's also part of a mystery-solving group called the Murderheads. The actor imbues the character with his usual quirkiness, but adds a little bit more madness and egocentrism, making Epner, someone she shouldn't trust that easily. This performance shows how Oswalt's acting has evolved and become better with age, as he can now play the character without the need of being the funny character at the beginning of his career.
3
Young Adult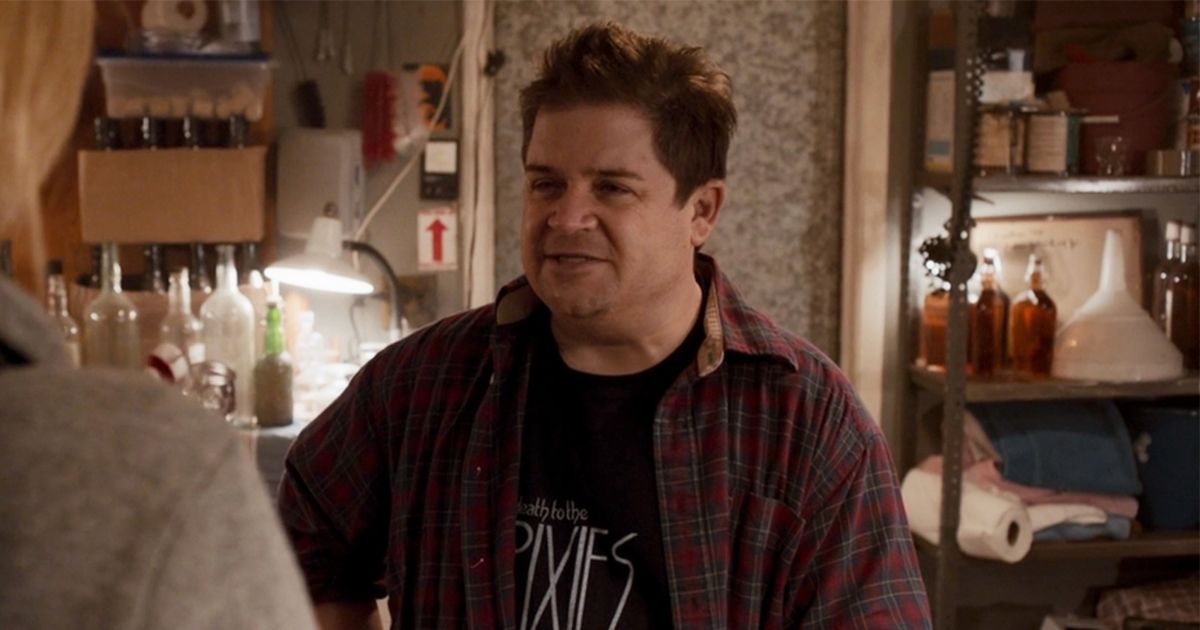 Young Adult tells the story of Mavis Gary (Charlize Theron), a divorced disillusioned writer who is coming to Minnesota with one sad objective: seducing her married ex-boyfriend. This depressive dark comedy written by Diablo Cody (Juno) shows how some people are broken, but also how they can be pieced back together with some empathy and love. Here's where Matt Fruehauf (Oswalt) enters, becoming her surprising love interest. They were classmates, and at first, she doesn't even remember him, but they bond through their shared darkness and sad view of the world. Although this is Theron's movie through and through, Oswalt holds its own acting with the great actress and becomes one of her best sparring partners.
Related: How Young Adult with Charlize Theron Perfectly Captures the Refusal to Mature
2
Big Fan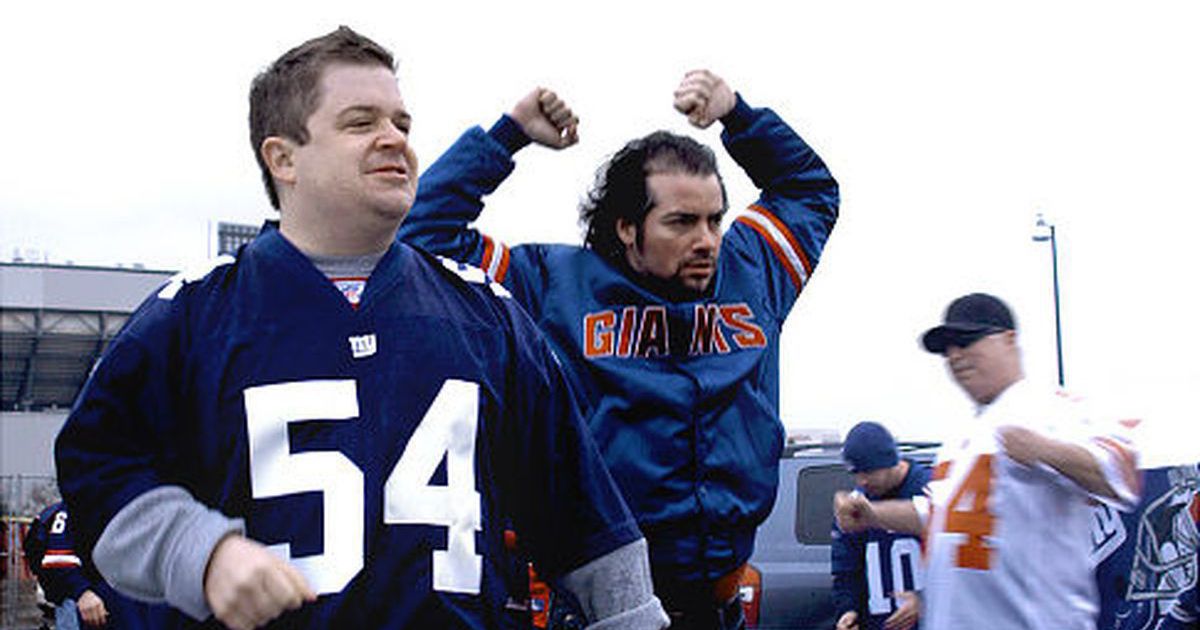 Big Fan is a unique strange movie about New York Giants super fan Paul Aufiero (Oswalt), and how he reacts when he's beaten up by his favorite player. Oswalt can do sad sack man in his sleep, but his character here is much more complex, as everything he stands for starts not making sense after the incident with Quantrell Bishop (Jonathan Hamm), the Giants quarterback. About the film, Oswalt told Rolling Stone: "It opened my eyes not only to what I might be able to do as an actor, but about modern movies in general. Maybe the Golden Age of American movies hadn't passed, you know? Maybe it was still possible to be part of something great."
1
Ratatouille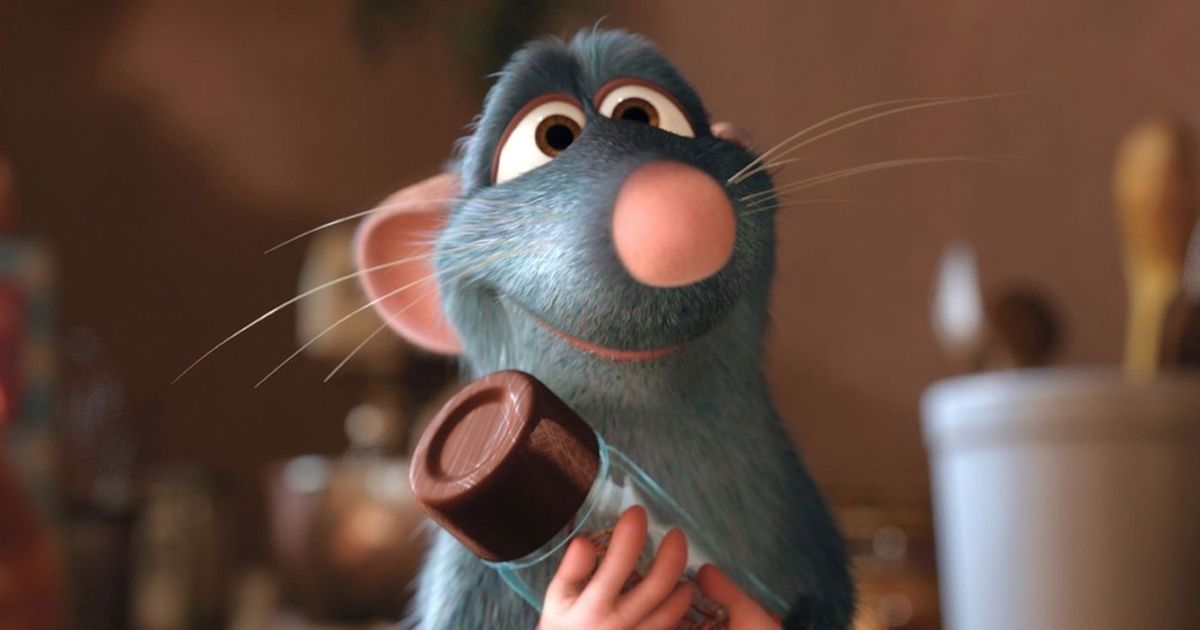 Ratatouille tells the story of Remy (Oswalt), a rat with incredible culinary talent. The rodent wants to be one of the best chefs in Paris, and with the help of Linguini (Lou Romano), he gets to live his dream and bring delicious food to the city of love. This is one of the best movies about food that we can't live without, and shows Oswalt's talents as a voice actor, since his performance is as great as the animation, making us salivate just talking about delicious combinations of food he can't stop talking about. His Remy is a dreamer, a fighter, and a resourceful rat, and all that is shown in the actors' voice work during his dramatic arc in the movie.
Tagged:
Oswalts
Patton
Performances
Ranked