Quantumania Star Addresses Her Surprise Return In The Mandalorian Season 3
Katy O'Brian has found herself as part of two huge franchises, but she was not expecting to return for The Mandalorian's new season.
Katy O'Brian may be one of the newest additions to the Marvel Cinematic Universe, appearing as Quantum Realm freedom fighter Jentorra in Ant-Man and the Wasp: Quantumania. Still, she has previously appeared in another big Disney-owned franchise. After appearing as the Comms Officer in four episodes of The Mandalorian, O'Brian didn't believe she would be returning to the Star Wars series again. She addressed her surprise in a recent interview with Collider. She said:
"A complete surprise … The thing about The Mandalorian is you never know what's gonna happen. They have you read lines several different ways. Like, 'Okay, so this one maybe you're a dog at heart.' [Laughs] 'This one maybe you're evil, maybe you're good.' So they just have you read it several ways and when you see the final product, you're like, 'Oh, okay. I guess that's my character now.' They're so secretive you never know what's going on. Never. And I'm just very grateful that I'm always able and ready to take the call and they tend to be really flexible as well.

It's so hard to come up with a backstory when no one knows where you're going. [Laughs] Or at least no one will tell you. So I kind of just used the circumstances. I kind of used, you know, what's your role? What's the purpose of the scene? What do you need to do and what needs to be done? What does the other actor need? And then let them kind of take what performance they want. It's hard."
Related: The Mandalorian Creator Hints at No End in Sight for the Popular Disney+ Series
Working On Marvel and Star Wars Projects Helped Katy O'Brian With Blue Screen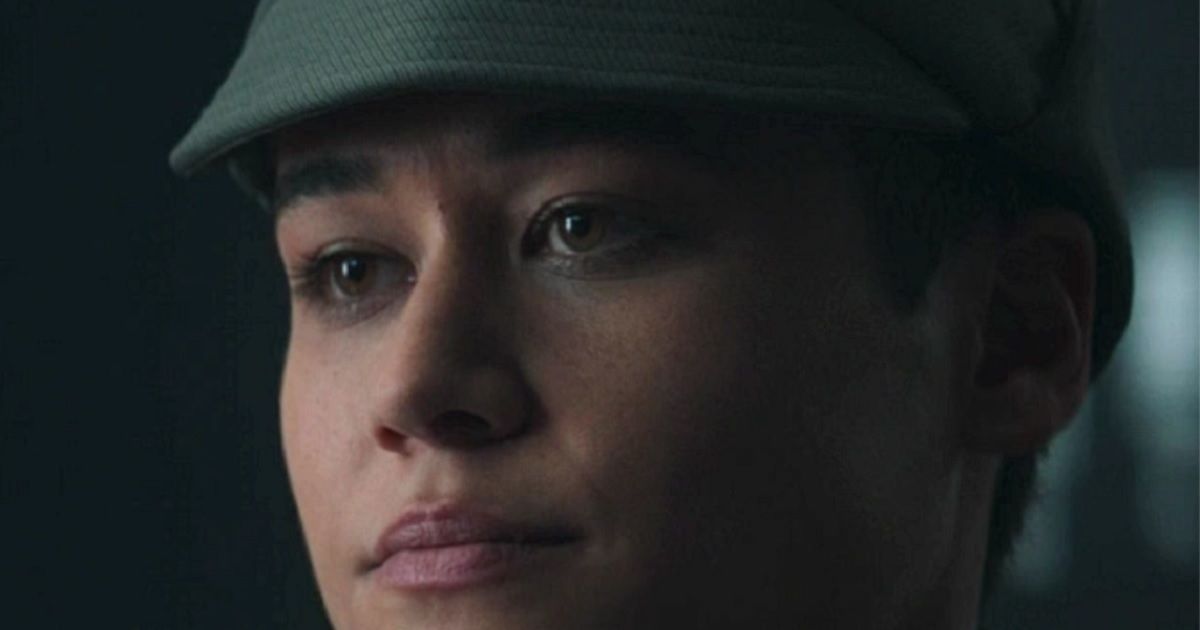 While many actors have often found it confusing and disorientating to work with green and blue screen environments they cannot see, Katy O'Brian's work in multiple franchises has certainly helped out a little in that respect. When talking about her cross-franchise roles, she added:
"It definitely helps to be able to work with a blue screen and to be able to pretend things are there that aren't," O'Brian explained. "I think that's one of the more difficult things that we have to deal with special effects technology now. That was really helpful. Trying to understand this world that they've built in a very short period of time is also really helpful. I think Black Lightning was the most difficult because I was just given a bunch of sci-fi jargon, that some days I would have a few hours to have four pages ready to shoot. So that was solid prep for this."
The Mandalorian's third season is set to premiere next week on Disney+, and there are already many fans itching for the first episode to arrive. As one of the most popular Star Wars projects of the last decade, it is not surprising that The Mandalorian is expected to break new Disney+ records with its new season. However, whether it can continue to live up to its impressive legacy is something that we will find out in just a few days' time.
Tagged:
addresses
Mandalorian
Quantumania
return
season
Star
Surprise