Quantumania Writer Says Jennifer Coolidge Almost Joined The Movie, and Suggests She Should Play the MCU's Doctor Doom
According to Quantumania writer Jeff Loveness, Jennifer Coolidge was almost brought in to play Hank Pym's Lover.
There are always some actors who are rumored to be appearing in the MCU, and for unforeseen circumstances, they never happen. Whether that is down to scheduling or changes in the director of a project, it doesn't necessarily mean that missing one opportunity won't lead to another. That could be the case for The White Lotus star Jennifer Coolidge, who Ant-Man and the Wasp: Quantumania writer Jeff Loveness has revealed was almost cast in the movie as Hank Pym's love interest Linda.
During the movie, Hank (Michael Douglas) confesses that he dated someone called Linda while his wife Janet (Michelle Pfeiffer) was lost in the Quantum Realm. While Linda is never seen in the movie, Loveness recently told The Hollywood Reporter that a possible flashback moment was considered for the film. He said:
"Linda is my mom's name, so I just tossed that in there for her. Linda has always been just a good go-to adult woman name for comedy. I don't know if I should say this or not. I don't think it even made it into pages, but we wanted Jennifer Coolidge to be Linda for a brief moment. It never reached beyond a Zoom between ourselves, but I had some good ideas there. I tried to write an '80s flashback scene with Michelle Pfeiffer and Michael Douglas, because why not? You have the two of them together so there's gotta be an erotic thriller there, with a foggy lens, and Hank and Janet doing hot, hot science in the '80s. But Linda never made it, and Jennifer Coolidge, I don't think she ever got a call. We'll save her for next time. I'm sure she'll wind up in the MCU, sometime. She can be Doctor Doom."
Although his Doctor Doom comments are likely said in jest, it would not be out of the question for Coolidge to be considered for other potential roles in the future.
Related: The Kang Dynasty Writer Explains How Ant-Man 3 Prepared Him for a Big Avengers Movie
Ant-Man and the Wasp: Quantumania Sets Up the MCU's Pathway to Secret Wars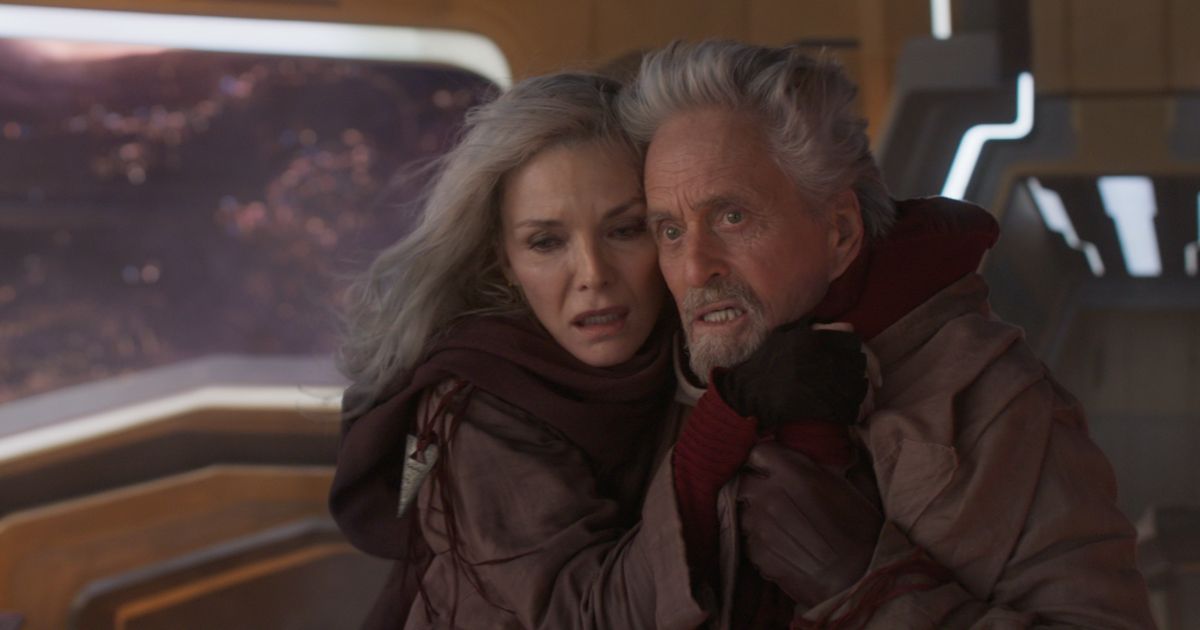 Ant-Man and the Wasp: Quantumania is mostly a self-contained story that certainly adds to the Ant-Man franchise. For the wider MCU, though, there are much more significant ramifications for the coming years, with Kang and his multiverse variants being revealed as a much more significant threat to the Marvel Universe than even Thanos posed.
There are still many movies to go before the Multiverse Saga culminates at the end of Phase 6, and there are many more versions of Jonathan Majors' Kang to be seen before then. However, the mid-credits scene of Quantumania delivered the first hint of exactly how many other Kangs are currently out there waiting to make their mark on the MCU. We already know that one of them will be a big part of Loki season 2, but where else they will turn up is something that many fans have already been speculating on.
Ant-Man and the Wasp: Quantumania is currently playing in theaters.
Tagged:
Coolidge
Doctor
Doom
Jennifer
joined
MCUs
Movie
play
Quantumania
Suggests
Writer