Sam Claflin Regrets One Thing From His Hunger Games Character
Sam Claflin, who played Finnick Odair in The Hunger Games franchise, still thinks about his character.
It's been almost 10 years since Sam Claflin debuted in The Hunger Games franchise as the handsome and charismatic Finnick Odair, but he's still thinking about one small thing he regrets. Since his debut in the successful saga, the actor has had the opportunity to shine in various new projects and continues to accumulate titles in his career.
Beyond the adaptation of Suzanne Collins' books, Claflin has other big projects on his shoulders, such as his participation in the Pirates of the Caribbean saga, his leading role with Emilia Clarke in Me Before You, or, more recently, his appearance in Enola Holmes.
In the coming days, the actor will premiere his next series on Prime Vídeo, Daisy Jones & The Six, but he still has a problem with his character from The Hunger Games. During a recent interview with Variety promoting the new show, Claflin confessed that there is something he regrets about his portrayal of the character:
"At the time I was sh-tting myself — the first topless scene I've ever done, you know? Oh, my god. Also, I didn't have an accent coach in Hunger Games, and I f-cking needed one. I look back and listen to myself like, 'God, that's terrible.'"
The actor also spoke of his fanaticism for the saga and the ending of Finnick's story:
"I read the books, but I was obsessed with Katniss. Also, Peeta's journey, getting completely brainwashed and then having to overcome that like that. That was so electric. Everyone's always like, 'Finnick's my favorite character.' Don't get me wrong — I f-cking loved him as well. I think Finnick deserved better. But I think he did the right thing. He's a good guy, sacrificing himself for the cause."
Related: Reese Witherspoon and Sam Claflin Praise Riley Keough's Work in Daisy Jones & The Six, Saying She 'Transformed'
The Future of The Hunger Games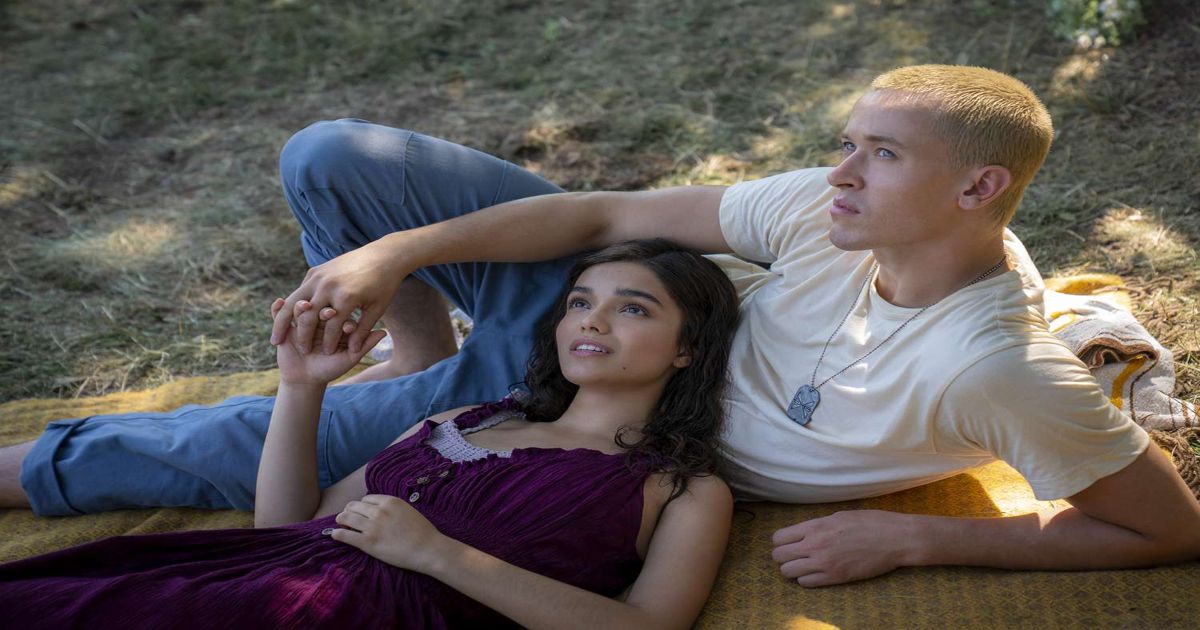 The franchise will come to life once again this year with the release of The Ballad of Songbirds and Snakes, the adaptation of the prequel book that follows a young version of President Snow.
The story is set 64 years before the events of The Hunger Games trilogy, beginning on the morning of the Tenth Games reaping, where an 18-year-old Coriolanus Snow is assigned to mentor the District 12 tribute girl, played by Rachel Zegler.
The film also stars Hunter Schafer as Tigris Snow, Viola Davis as Dr. Volumnia Gaul, Laurel Marsden as Mayfair Lipp, Peter Dinklage as Casa Highbottom, and Jason Schwartzman as Lucretius "Lucky" Flickerman, among others.
Tagged:
Character
Claflin
games
Hunger
Regrets
Sam