Sam Elliott Wins SAG Award for 1883 Performance
Sam Elliott picked up the win for Outstanding Performance by a Male Actor in a TV Movie or Limited Series.
Actor Sam Elliott has been honored with a Screen Actors Guild Award. At the SAG Awards on Sunday evening, Elliott won the award for Outstanding Performance by a Male Actor in a Television Movie or Limited Series. He was up for his role as Shea Brennan in the Paramount+ series 1883, a prequel to the hit Paramount Network show Yellowstone. The actor said when accepting his award that he only had 43 second for his acceptance speech, something that even SAG-AFTRA acknowledged wasn't right.
Elliott was up against some stiff competition. Many viewers were expecting Evan Peters as the likely winner based on his role as Jeffrey Dahmer in Netflix's Monster: The Jeffrey Dahmer Story; Peters just recently won a Golden Globe Award for that role. Other nominees for the category include Steve Carell as Alan Strauss in The Patient; Taron Egerton as James "Jimmy" Keane in Black Bird; and Paul Walter Hauser as Lawrence "Larry" Hall in Black Bird.
This would be the first SAG Award win for Elliott, but it was not his first nomination. He was previously nominated for Outstanding Performance by a Male Actor in a Supporting Role for his part in the hit film A Star Is Born in 2019. The cast of that film all together had also been nominated as an ensemble. For the same film, Elliott was also nominated for an Oscar for Best Supporting Actor. Some of his other accolades include nominations at the Golden Globes for Conagher and Buffalo Girls, as well as other noms for Buffalo Girls and Robot Chicken at the Primetime Emmy Awards.
Related: Exclusive: LaMonica Garrett Says 1883 is 'Not Your Grandfather's Western'
1883 Earns Sam Elliott an Acting Award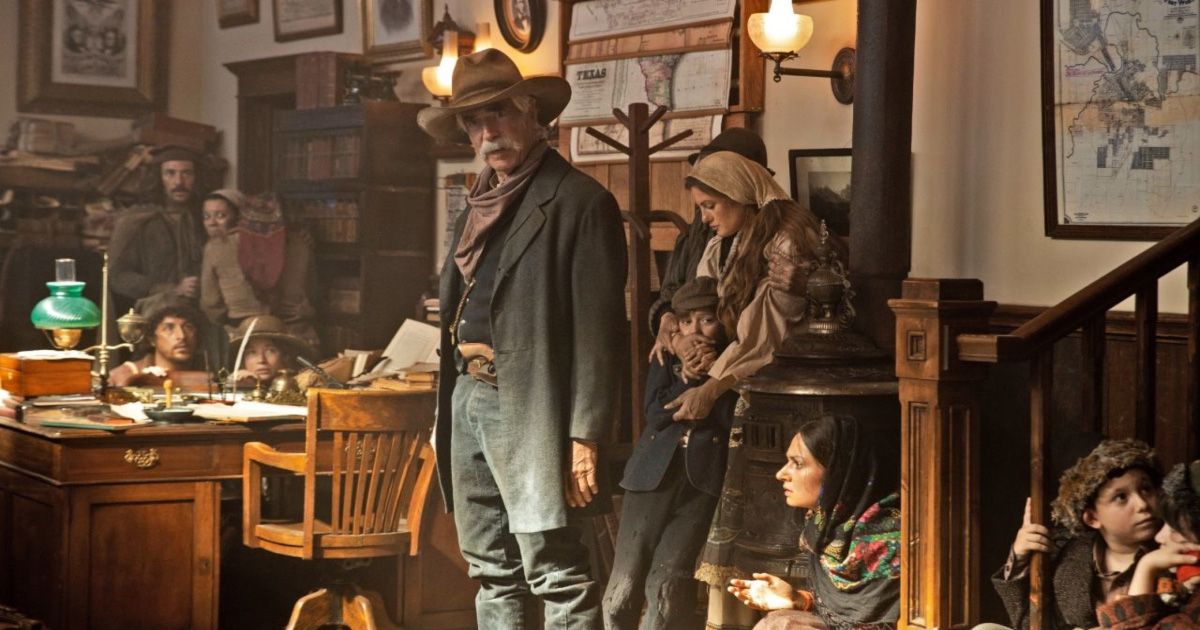 Fans of 1883 would say that Elliott's award win is well deserved. In the Yellowstone prequel, which is created by Taylor Sheridan, Elliott stars as Shea Brennan, and his performance in the role helped make 1883 the acclaimed hit that it was. As the consensus for the series at Rotten Tomatoes notes, the show leaves viewers wanting to "saddle up for Sam Elliott's commanding star turn." While he's no stranger to Westerns, Elliott has said how he was able to venture into new territory with this character, leading to him showing off his acting chops in award-winning fashion.
"It wasn't a big stretch for me, because I was so familiar with the genre," Elliott recently told Variety. "That said, I went places I had never gone before in that genre. And I think that's probably because so much of the character was internalized."
You can stream 1883 on Paramount+.
Tagged:
Award
Elliott
performance
sag
Sam
Wins