Shazam! Fury of the Gods Director Shows Screen X Version of the Film
David F. Sandberg teases the upcoming Shazam! sequel, arriving in theaters on Mar. 17.
The premiere of Shazam! Fury of the Gods is only days away, and its director David F. Sandberg weighs in on the latest details. Announced in 2019, shortly after the successful premiere of the first entry, this new film will follow the adventures of Asher Angel's Billy Batson and his super-powered alter ego, who will now have the help of his heroic family to fight against evil.
After defeating the ambitious and evil Doctor Sivana, the film will confront the protagonists with a gigantic threat. The daughters of Atlas, Hespera, Kalypso, and Anthea will come to reclaim the power that was taken from them and destroy everything and everyone who stands in their way.
Helen Mirren, Lucy Liu, and Rachel Zegler will be in charge of giving life to the villains, being the great additions to the franchise for this long-awaited sequel, which will also feature the returns of Jack Dylan Grazer and Adam Brody as Freddy; Faithe Herman and Meagan Good as Darla; Ian Chen and Ross Butler as Eugene; Grace Caroline Currey as Maria; Jovan Arman and D.J. Chair like Pedro; Marta Milans and Cooper Andrews.
Fury of the Gods will be the first of four films that DC Comics and Warner Discovery will bring to theaters in 2023, along with The Flash, Blue Beetle, and Aquaman and the Lost Kingdom. Considering that it could be the last adventure of The World's Mightiest Mortal because of James Gunn's new strategy and with the Ezra Miller's starring film working as a reboot, Sandberg wants the sequel to be a truly epic and unforgettable adventure.
Related: Helen Mirren Didn't Want to Tell Anyone She Broke Her Thumb Filming Shazam! Fury of the Gods
David F. Sandberg Shows Off Shazam! 2 Anticipated Screening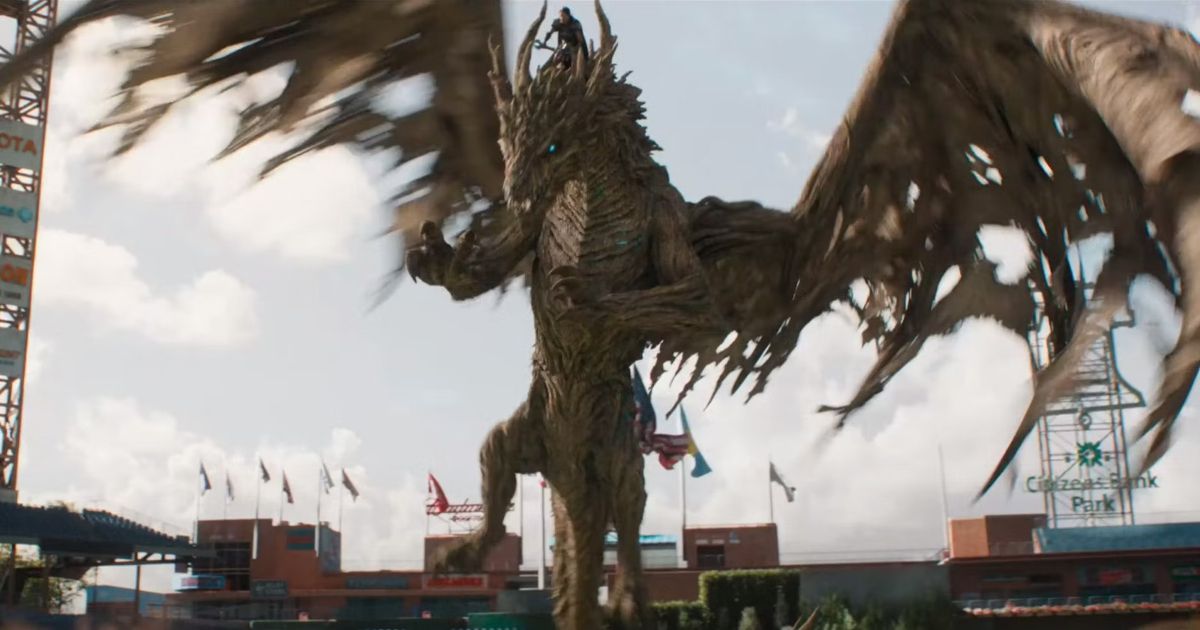 With the release of Shazam! Fury of the Gods just around the corner, Sandberg excites DC Comics fans with a video from a Screen X room, teasing an incredibly immersive experience to enjoy the film:
"Got to check out the ScreenX version of Shazam Fury of the Gods this morning. 44 minutes of the movie is in 270 degree view. It's quite immersive when the movie fills out your peripheral vision."
The scene shows one of the big surprises from the most recent trailer for the film, which has the title hero facing off against a huge and imposing dragon at Citizen Bank's Stadium, mounted by Lucy Liu's Kalypso, in what promises to be an impressive battle. Shazam! Fury of the Gods hits theaters on Mar. 17.
Tagged:
director
Film
Fury
Gods
Screen
Shazam
Shows
Version