Simu Liu Hints at Potential Collaboration with Other Marvel Characters "Sooner Than You Think"
Shang-Chi star Simu Liu suggests he could join forces with other Marvel characters sooner than expected, hinting at potential collaborations.
Simu Liu, who made his Marvel Cinematic Universe debut in 2021 as the titular character in Shang-Chi and the Legend of the Ten Rings, recently teased fans about the possibility of seeing Shang-Chi teaming up with other Marvel characters "sooner than expected." Shang-Chi and the Legend of the Ten Rings was released in 2021, and fans quickly fell in love with Liu's portrayal of the titular character. The movie follows Shang-Chi, a skilled martial artist, as he confronts his past and faces off against his father, Wenwu, who is the leader of the Ten Rings organization.
In an interview with PEOPLE, Simu Liu, who hosted the Academy of Motion Picture Arts and Sciences' Scientific and Technical Awards, expressed his admiration for the Marvel characters and the actors who portray them, stating that any collaboration in the future would be an opportunity to work with someone who is pushing boundaries and is at the peak of their abilities. Liu is excited about the prospect of working with other talented performers in the MCU and is eager to explore new opportunities to challenge himself as both a performer and a fan. Liu also teased that fans may see something sooner than expected, leaving them guessing what's to come.
"I'm such a big fan of both the characters and the performers that play them, so any collaboration is an opportunity for me to work alongside someone who, in their own way, is breaking barriers and at the very top of their game," Liu shared. "I think that's what excites me the most as a performer, [and] also as a fan." He added, "And who knows, they might see something sooner than you think …. We'll see."
Related: Shang-Chi: Why It's One of the Most Underrated MCU Films
Simu Liu Excited to Showcase Different Talents in Greta Gerwig's Barbie Movie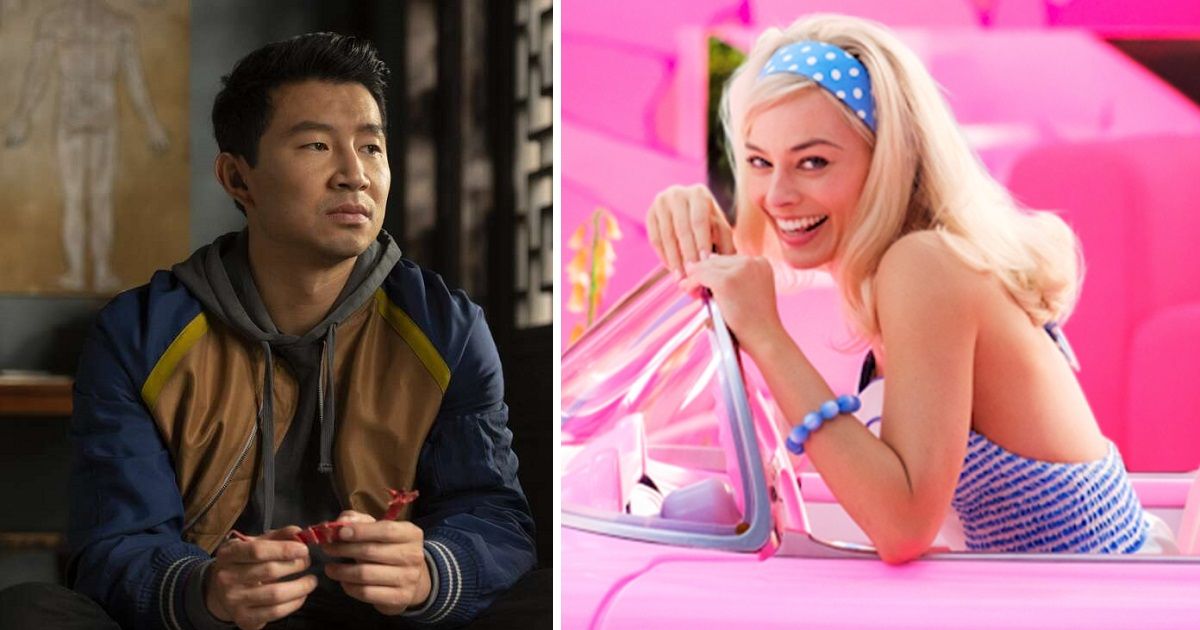 Simu Liu will also appear in Greta Gerwig's upcoming film, Barbie. The movie, slated for release later this year, promises to depart from Liu's previous action-packed roles, focusing on dance, color, and vibrancy. Simu Liu spoke to PEOPLE about his experience being on the set of the Barbie film, stating that being part of the project was an excellent chance for him as it was entirely different from his role in Shang-Chi. The actor also mentioned that he was humbled by the invitation to participate in the film.
"The invitation to participate [is] certainly very humbling," he said of starring in the forthcoming film. "I'm extremely honored to have even been given the opportunity to play in that sandbox with such incredible auteurs every step of the way.[I'm honored] just getting to do something completely different than the Marvel thing and fighting, and letting it be about the dance and the color and the vibrancy of that movie."
The Barbie movie has been shrouded in secrecy, but reports suggest that it will be a musical comedy that reimagines the iconic toy brand. The film will be directed by Greta Gerwig, known for her work on critically acclaimed movies such as Lady Bird and Little Women, and co-written by Gerwig and her partner, Noah Baumbach. Barbie is set to hit theaters on July 21.
Tagged:
Characters
collaboration
Hints
Liu
Marvel
Potential
Simu
sooner