The 10 Most Tragic Anime Endings, Ranked
Despite often lacking an extra dimension compared to movies, anime is adept at uniquely pulling on our emotional heartstrings. Identifying with a 2d character to such an extent that you are in tears by the ending is the magical trick of anime. Here are some of the most tragic anime endings of all time, ranked by how much tragedy they make us feel in our hearts. Beware, though; spoilers abound!
Angel Beats
Angel Beats is an anime series with a notoriously sad ending. The show is an isekai, meaning the protagonist, Otonashi, dies at the show's beginning and reincarnates into a supernatural world that is different from the world he knows. He is reincarnated into a high school afterlife and joins an organization of other high schoolers who fight against the unfairness of their world's God.
At the show's end, nearly all of Otonashi's friends move on from the afterlife after resolving their regrets. However, Otoanshi has fallen in love with a girl named Kanade and wants them to stay in the afterlife together. It is revealed that Otonashi was her heart donor, meaning Kanade now has to move on, leaving Otonashi alone in the afterlife. The ending is heartbreaking because Otonashi has to watch all his friends pass on one by one before finally losing the girl he loves.
Akame Ga Kill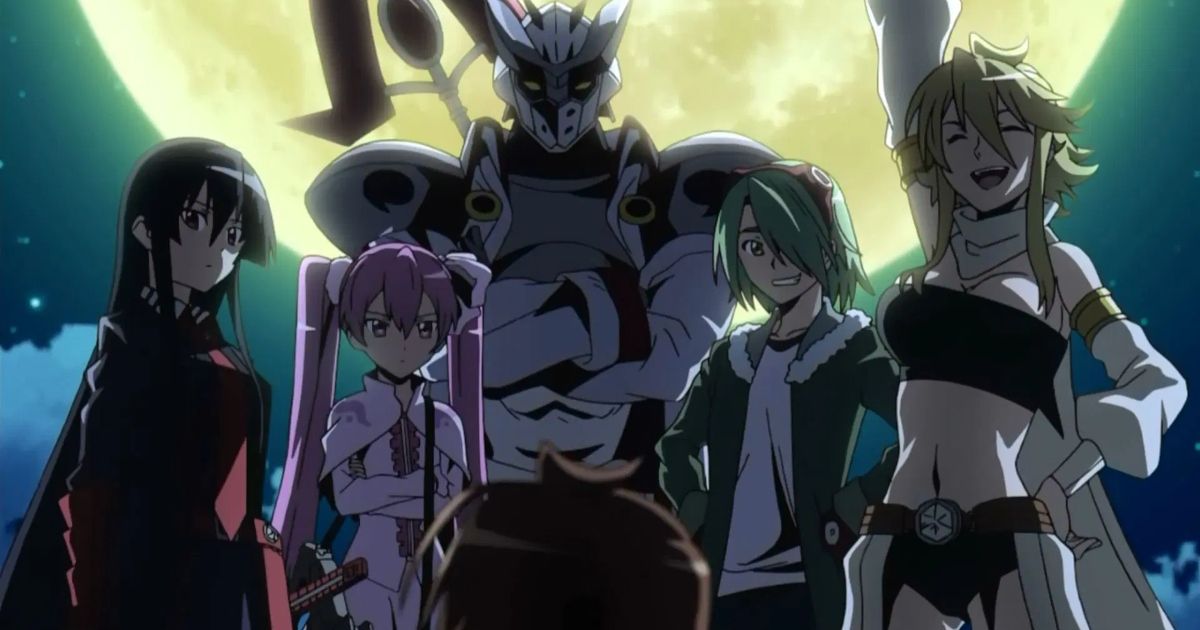 Akame Ga Kill is an anime series released in 2014 that was written by Takahiro. It follows the adventures of a group called Night Raid that fights against a corrupt empire through stealth missions and their superpowers. The protagonist, Tasumi, is a young villager just trying to survive by making money when he is captured and nearly killed by nobles who have also killed his friends. He is saved by Night Raid and becomes a member of their organization.
The ending to Akame Ga Kill is particularly tragic. During the show's ending, nearly every character the audience has come to love dies, including the protagonist, leaving only Akame to fight on her own. The depressing ending makes it feel like Night Raid's actions have been pointless and may have been better if they had just died together instead of struggling until the end.
Death Parade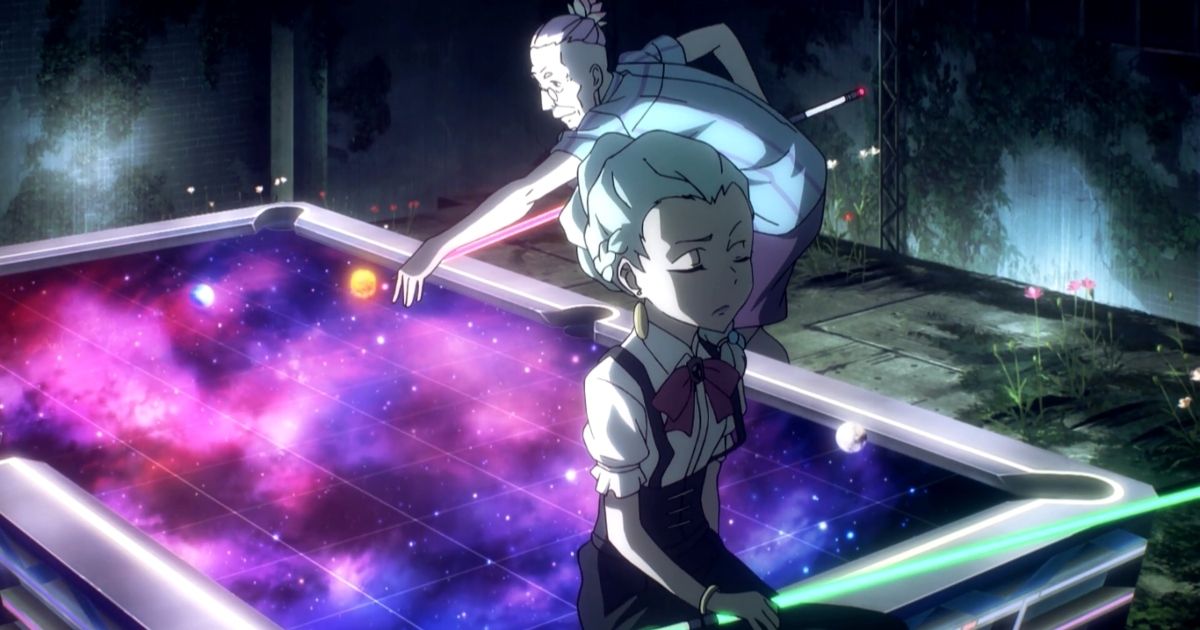 In Death Parade, whenever someone dies, they are sent to a mysterious bar where the bartenders judge them in the afterlife. Souls must play a series of bar games where their morals and decisions are tested, where they can earn a chance at reincarnation or are banished to the mysterious void. The story focuses on Decim, a lone bartender who gains a new assistant named Chiyuki. Chiyuki has no memory of her previous human life and must learn the ropes of being an arbiter.
The ending is a tragic tear-jerker. Chikyuki is eventually required to have judgment passed on her own soul, and she is successfully reincarnated. This is devastating for Decim, who has come to befriend her. The series ends with a replica of Chiyuki greeting customers with her actual soul being in the real world.
Related: 6 Animated TV Shows Where the Characters Actually Get Older
Devilman Crybaby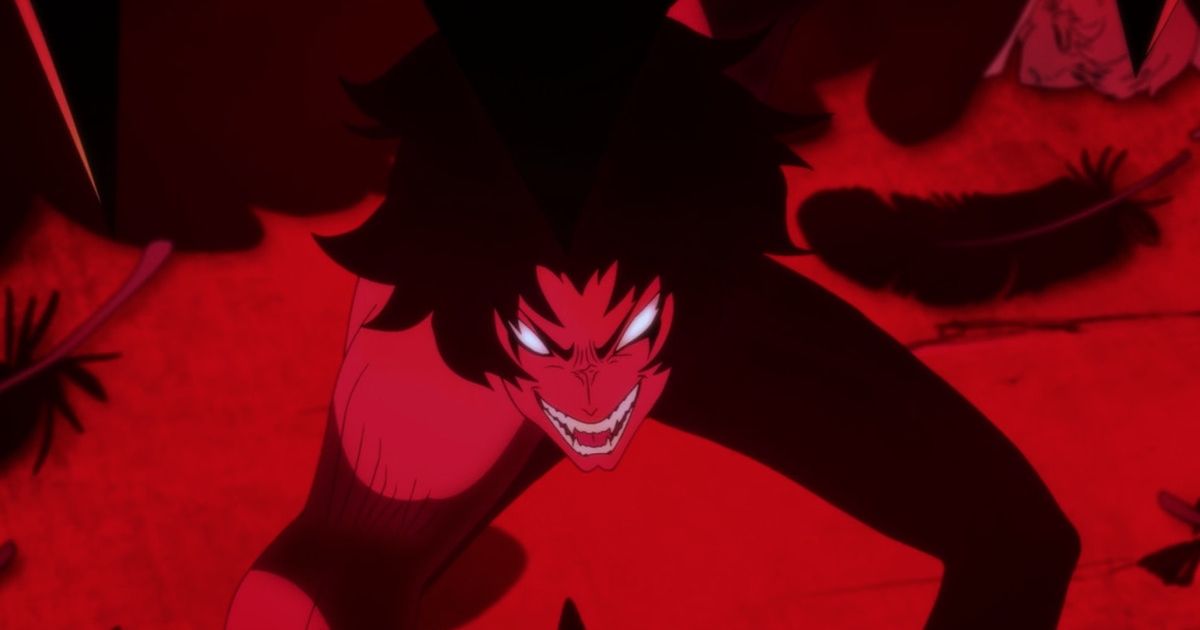 Devilman Crybaby is a 2018 adaptation of the manga series named Devilman. The animated series changes the setting from the 1970s to the modern day and focuses on the character of Devilman and his relationship with the angel Ryo. It is a twist on what you might expect, with the gruesome Devilman being the protagonist and the beautiful angel being the antagonist.
In the ending, Satan uses his power to reincarnate as Ryo and tries to get Devilman to join his side. Devilman refuses and gathers an army to fight Satan. Satan defeats Devilman, cradling him in his arms, devastated that he killed the only person he ever loved. Shortly after, angels descend to earth and destroy it.
Banana Fish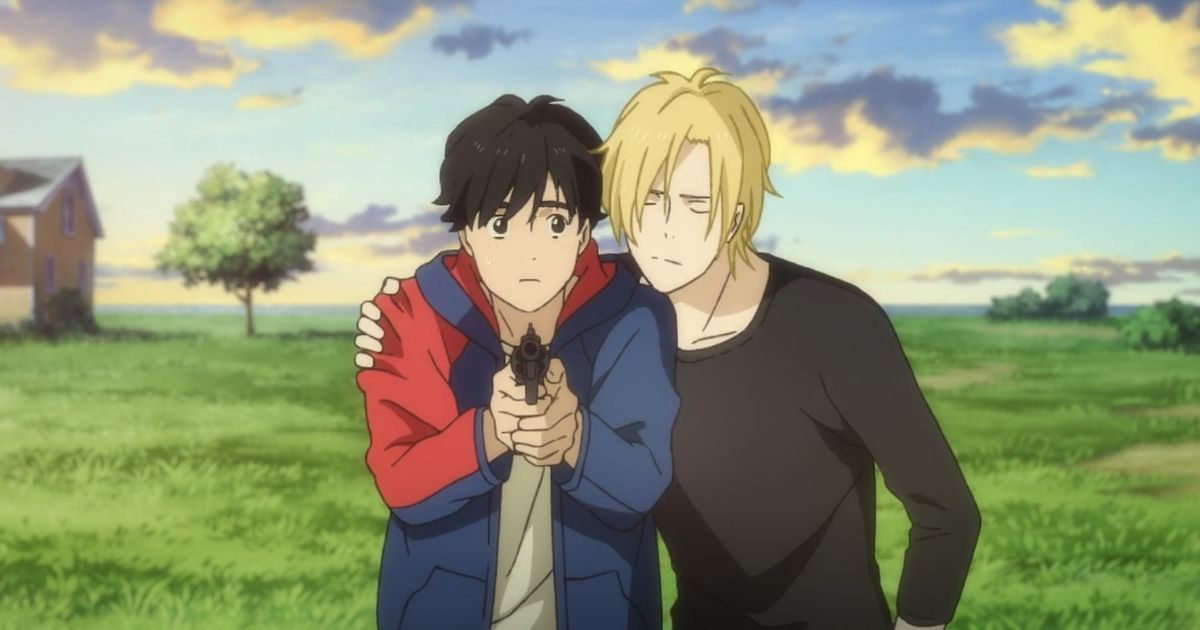 Next on the list is the anime series Banana Fish. It was released in 2018 but was adapted from a manga series from 1985. The series follows the adventures of Ash Lynx, a criminal in New York, and a Japanese photographer that he befriends named Eiji. The story plays out as a mystery, with the characters trying to discover what banana fish is and how it has affected every character's life. Their quest involves multiple cities and plot twists, with the show dealing with intense themes of gang violence, homosexual attraction, and post-war life.
By the end of the series, Eiji and Ash become friends and possible romantic partners. Eiji is sent away but leaves a heartfelt letter with Ash that tells him how his soul is always with him. Ash refuses to tell Eiji how he feels so he doesn't become a target and has to let him go while he gets stabbed, where he dies holding the letter.
Attack On Titan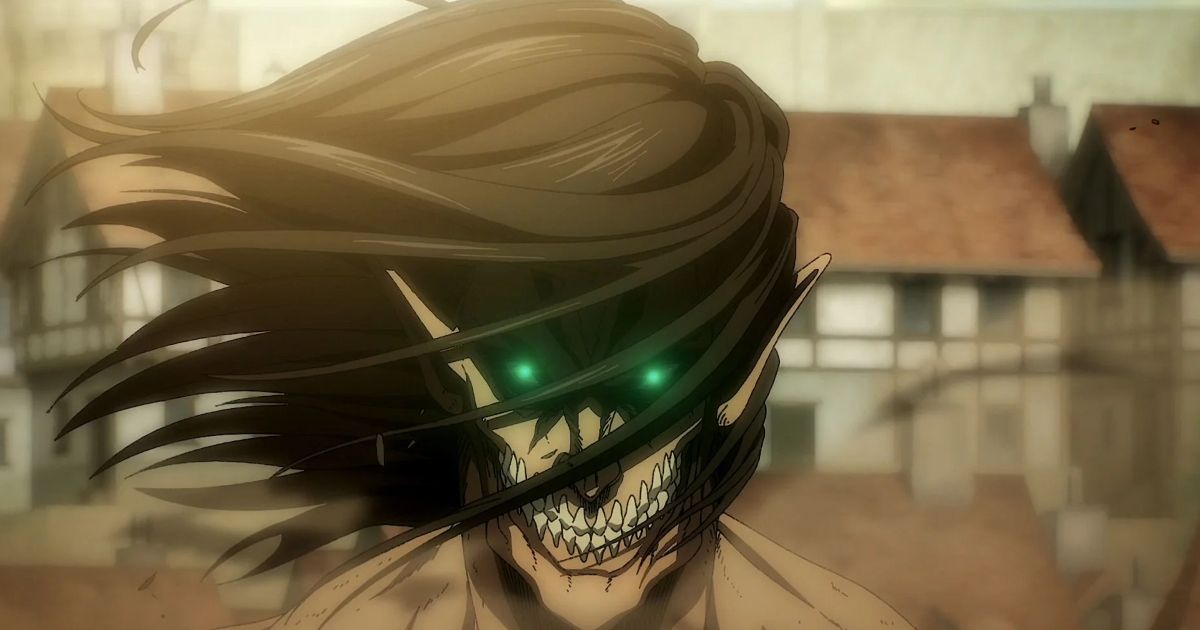 Attack on Titan is an anime series based on a popular webcomic that was also turned into a manga series. The anime show was released in 2013 and had four different seasons. In the world of Attack on Titan, people live in fear of giant beings called titans that devour humankind. Humanity has built a wall to protect itself from the titans that have stood for hundreds of years. However, at the beginning of the series, protagonists Eren, Mikasa, and Armin have to survive after the walls are breached, and their family members are lost. The show follows the training of the protagonists into soldiers to fight the titans and the mysteries around the existence of the Titans.
This series is famous for its plot twists, which completely change the story.
It is revealed that Eren himself acquires the ability to turn into a titan, and that he has been fighting against a fate that cannot be changed. In the end, Eren plays the villain in a complicated plan to save the world, whom he succeeds in doing but at the cost of his own life. Adding to this tragedy, he can never have a relationship with Mikasa, which he admits he loves. In an interview with Crunchy Roll, the creator of the series Hajime Isayama viewed the ending as necessary since Eren would have been oppressed and had his life cut short without being able to do anything about it anyway.
Death Note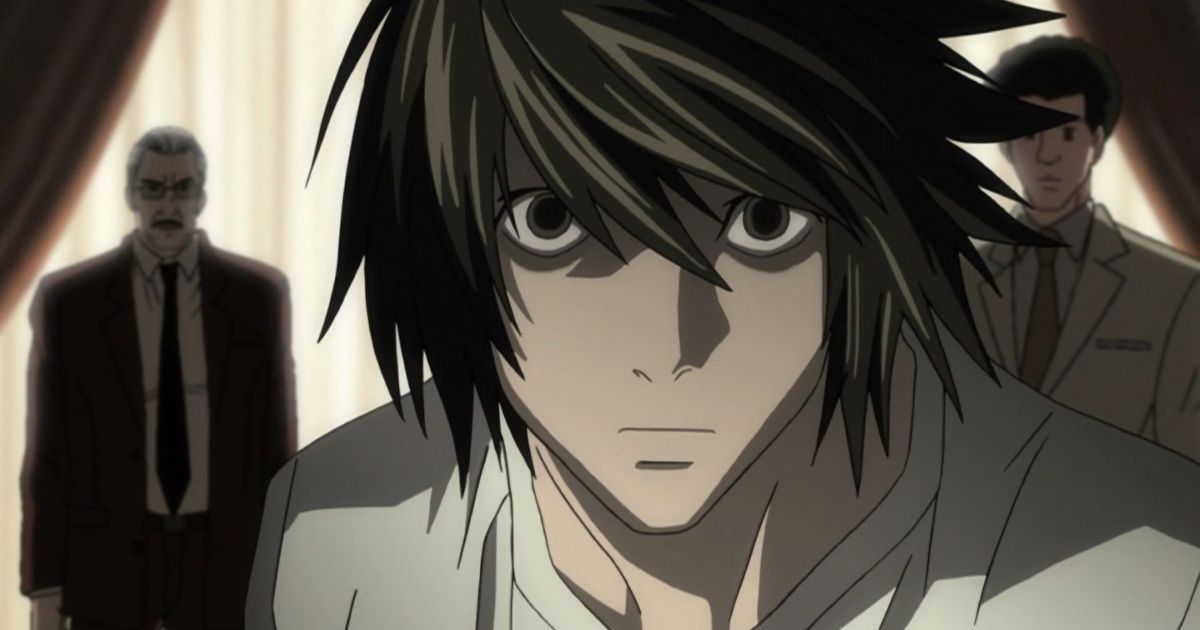 Death Note is a crime thriller anime series that received its anime adaptation in 2006. The series follows the character Light Yagami and his mysterious nemesis L. Light happens upon a notebook from the spirit realm that allows him to kill anyone he writes their name into. With this power in hand, Light is determined to kill every criminal and remake the world into a just society that treats everyone fairly. L is a special investigator who figures out what is going on and uses the resources of the police to try to stop Light. They are both highly intelligent people and play a game of cat and mouse to try to figure out who the identity of the other is so they can stop one another.
At the show's end, Light ultimately fails in his goal to remake the world. He is outsmarted, cornered, and defeated. He is killed by the very demon that gave him the notebook in the first place. Aside from Light's tragic death, many other characters were sacrificed in the name of Light's mission, which ultimately fails.
Assassination Classroom
Next on the list is Assassination Classroom. This 2016 show follows a high school class taught by an alien called Koro-Sensei. Koro-Sensi has promised to destroy the earth if he is not killed, and to make things fair; he agrees to teach a class of assassins. Over the course of the series, the class comes to love and respect him, making it even more tragic when they succeed in killing him for the earth's good.
Related: The Catchiest Anime Theme Songs of All Time
Your Lie In April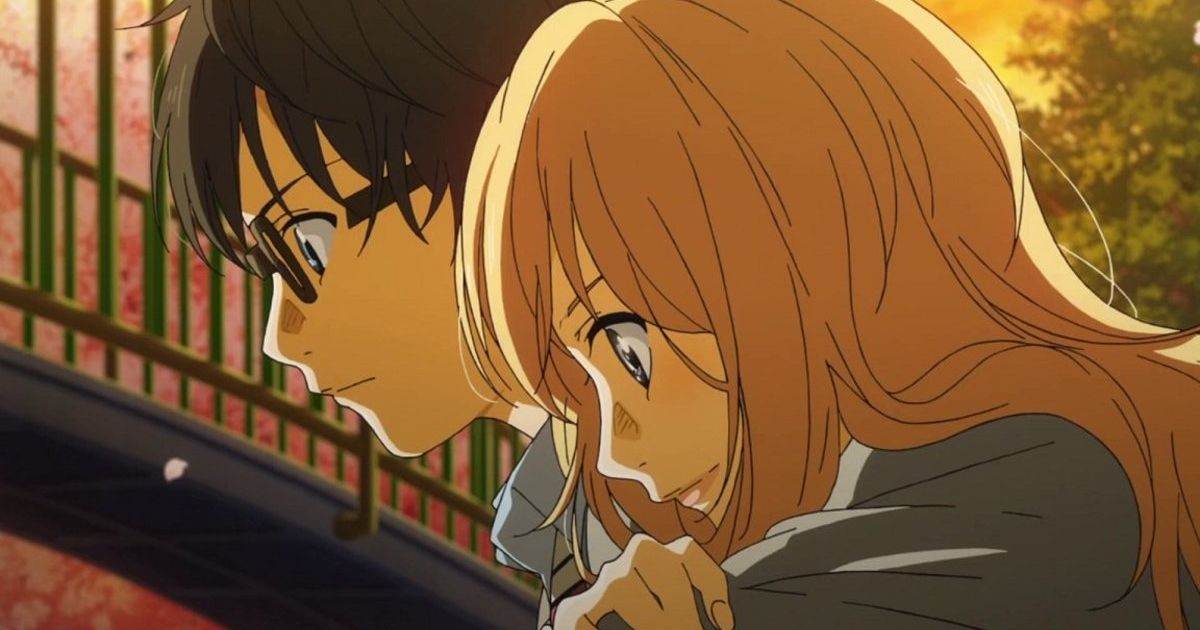 Your Lie in April is a drama anime series that was released in 2015. It follows two characters studying music named Sosei and Kaori. The two characters become friends despite their clashing personalities, eventually falling in love. However, at the end of the series, Kaori suffers a fatal episode from her hidden medical condition, dying in surgery and leaving Kosei all alone.
Cowboy Bebop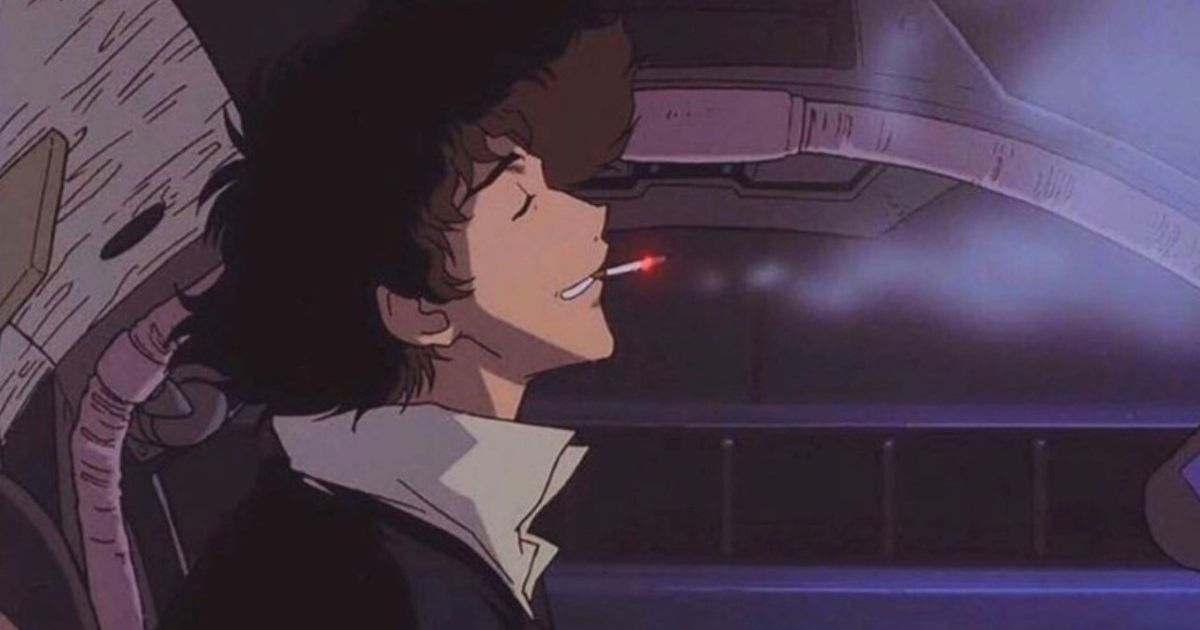 Cowboy Bebop famously has a tragic ending that stays with you long after you have stopped watching the show. The show follows the characters of Spike Spiegel, Jet, Faye Valentine, and others as they try to make their way through life, scraping by in a world of space travel. During the show, the characters come to terms with the fact that they cannot escape their past and realize it will burden them until the day they die.
Cowboy Bebop ends with Spike engaging in a battle to the death with his former partner Vicious. Before the series even began, they used to be friends until circumstances led them to fight one another, resulting in Spike's lover Julia being killed. The show ends with a solid black-and-white frame of Spike lying in his own blood, presumably dying from his injuries from the battle. You then see a quote that says, "You're gonna carry that weight." In an interview with IGN, series creator Shinichiro Watanabe says he left the ending up to the interpretation of his fans, so it is possible to believe that Spike still lives.
Tagged:
anime
endings
Ranked
Tragic