The Best Bob's Burgers Holiday Episodes, Ranked
Bob's Burgers follows Bob and his wife Linda, as well as his children Tina, Gene, and Louise, as they try and run a semi-failing burger restaurant. The show has grown immensely in popularity since it first aired, earning it the label of one of the ultimate comfort shows. It's easy to see why, with the lovable characters, light-hearted plots, and witty, comedic dialogue. The episodes that feature musical numbers and holidays have become some of the most loved of the series.
Bob's Burgers tackles a variety of holidays, including St. Patrick's Day, Easter, Valentine's Day, Mother's Day, Christmas, and Bob's favorite, Thanksgiving. They do these holiday episodes so well that it can be hard to choose a favorite, but there are some factors that distinguish some of the best episodes.
Here are best 20 holiday episodes of Bob's Burgers, ranked!
20
"Mo Mommy Mo Problems"
Bob's Burgers only has a couple of Mother's Day themed episodes, and "Mo Mommy Mo Problems" in season eight is one of the more entertaining ones. For the holiday, Linda requests from her family that for the day, she is "momnipotent," meaning that they all have to listen to what she says. Her first request is that they spend their afternoon at King's Head Island to check out open houses to eat the extravagant free food and check out the luxurious spaces. However, as the name suggests, letting Linda run wild to follow her every whim causes an array of problems, including tricking a poor real estate agent into a private showing and sabotaging her sale with another couple because of a misunderstanding between the mother and son that's selling the house.
In the end, everyone realizes that the man is only selling the house out of concern for his mother, and Linda convinces the couple to buy the house so that the realtor can get her commission and the man's mother can move in with her son for her own safety. She claims she saved the day, but the rest of the family isn't so convinced.
19
"Stuck in the Kitchen With You"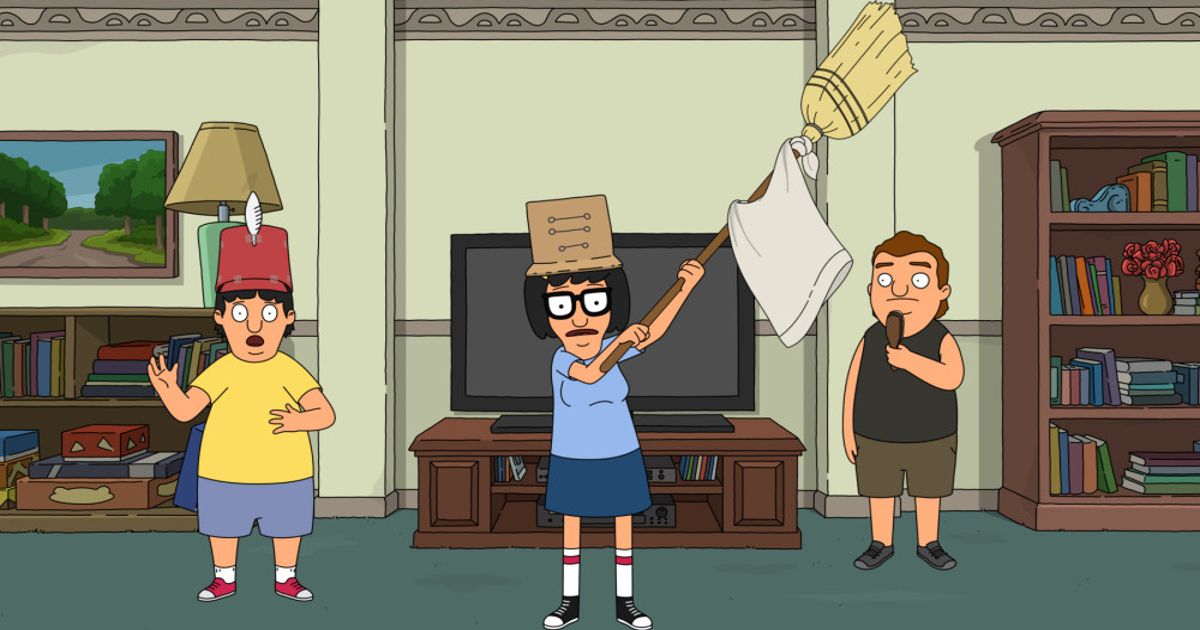 As Bob's favorite holiday, there are endless episodes revolving around Thanksgiving, and quite a few of them have a home on this list. "Stuck in the Kitchen With You" from season 12 is one of them. The family spends their Thanksgiving morning at the retirement home, volunteering to help out the elderly.This plays out in three very different ways: Linda struggles to help Sergeant Bosco convince his mom to come out of her room to join the festivities, Tina, Gene, and Zeke try and recreate the Macy's Day Parade when the television breaks, and Bob steps in as cook, roping Louise into helping him.
Louise is not happy about it, faking mistakes to get out of it due to Bob's sheer intensity that he always has while cooking for Thanksgiving. The two reach a boiling point, but quickly see things from the other's perspective, resulting in Louise being able to fulfill her goal of using a torch on the sweet potatoes, and Bob creating a fabulous meal for the residents of the home.
18
"The Quirk-Ducers"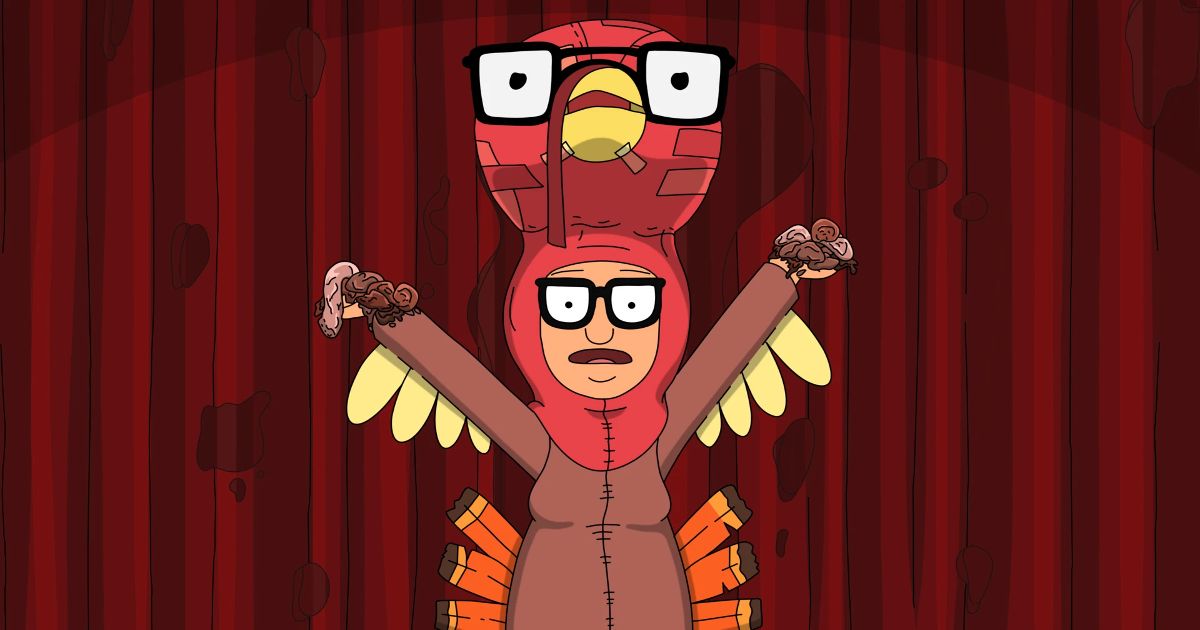 "The Quirk-Ducers" from season seven is another Thanksgiving episode, but is unique in that it doesn't focus on Bob and his love of the holiday. This one revolves around Tina, who is tricked into writing the Thanksgiving play by Gene and Louise, who are hoping that it's so bad that the entire event will get canceled, so they can spend their half day how they want. Her play is based on a comment she received from her friends calling her "quirky," inspiring the main character, "the quirky turkey."
Tina is unaware of her siblings' plot until it's too late to cancel it. The rest of the cast agree that they'd rather have the day off, so Tina gives in and lets Gene and Louise continue with their plans to sabotage the play. They end up taking it too far, shooting animal intestines all over the stage and audience. Tina ends up saving the day by singing a heartfelt song that includes the organs and making the audience forget how gross it is.
17
"Apple Gore-Chard! (But Not Gory)"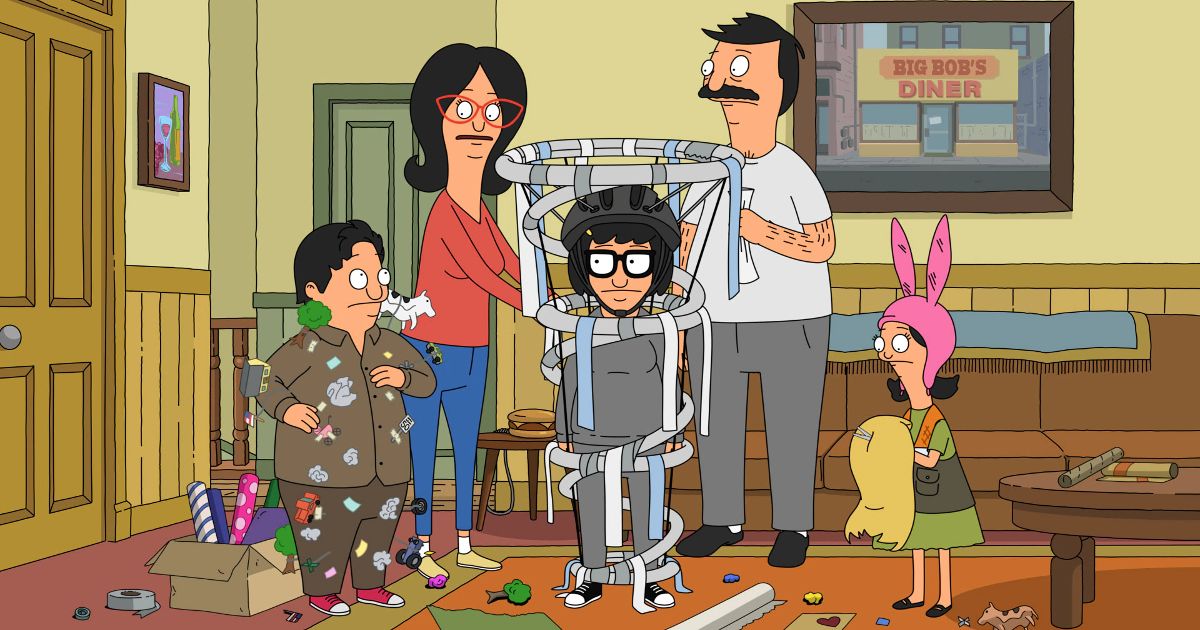 "The Apple Gore-Chard! (But Not Gory)" from season 13 is a Halloween episode that mainly focuses on Louise and her field trip to an apple orchard. Bob is chaperoning, but that doesn't stop Louise and Jessica from wanting to run off and get into trouble. Louise is upset when Jessica makes a joke that makes her popular and changes her mind about their plan, so she does the same, gaining enough popularity to be crowned hero of the harvest.
The two finally go into the barn to jump into piles of hay, where they find a disturbing drawing that leads them to believe that Louise is going to be sacrificed. They're further convinced when they start to head back to the group and find people wearing terrifying costumes. She takes off and Bob eventually convinces her to come back, only to find out that the costumes and drawing were part of a haunted experience for teenagers.
16
"Father of the Bob"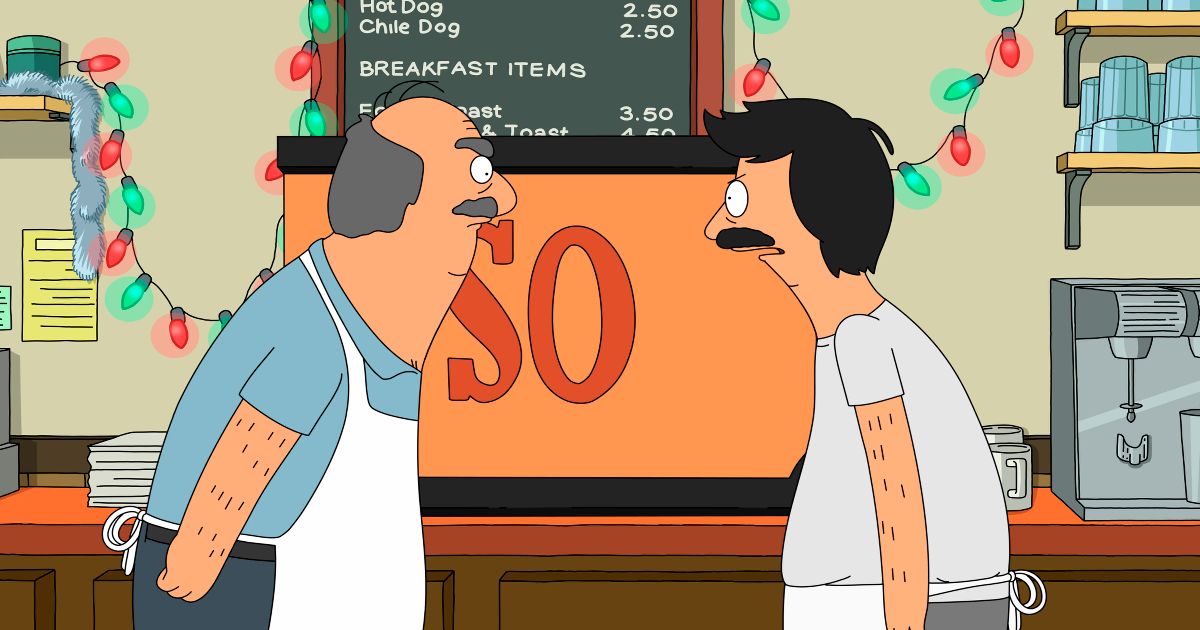 "Father of the Bob" is a Christmas episode in season five that delves a little further into Bob's backstory. The family is set to visit Bob's father at the restaurant that he grew up working in. Bob is only willing to stay for fifteen minutes, because that's exactly how much of his father than he can take. When Big Bob is understaffed, Linda volunteers Bob to help out in the kitchen, breaking his rule and forcing him to spend more time with his father.
He revisits the memories of his father refusing to let him be creative with his burgers, and him rejecting being a partner at his father's restaurant because of it. The two have a cooking showdown, resulting in Bob winning and Big Bob walking out. The two realize how hard they've been on each other and reconcile while square dancing.
Related: Bob's Burgers: What the Intro Tells Us About the Show
15
"I Bob Your Pardon"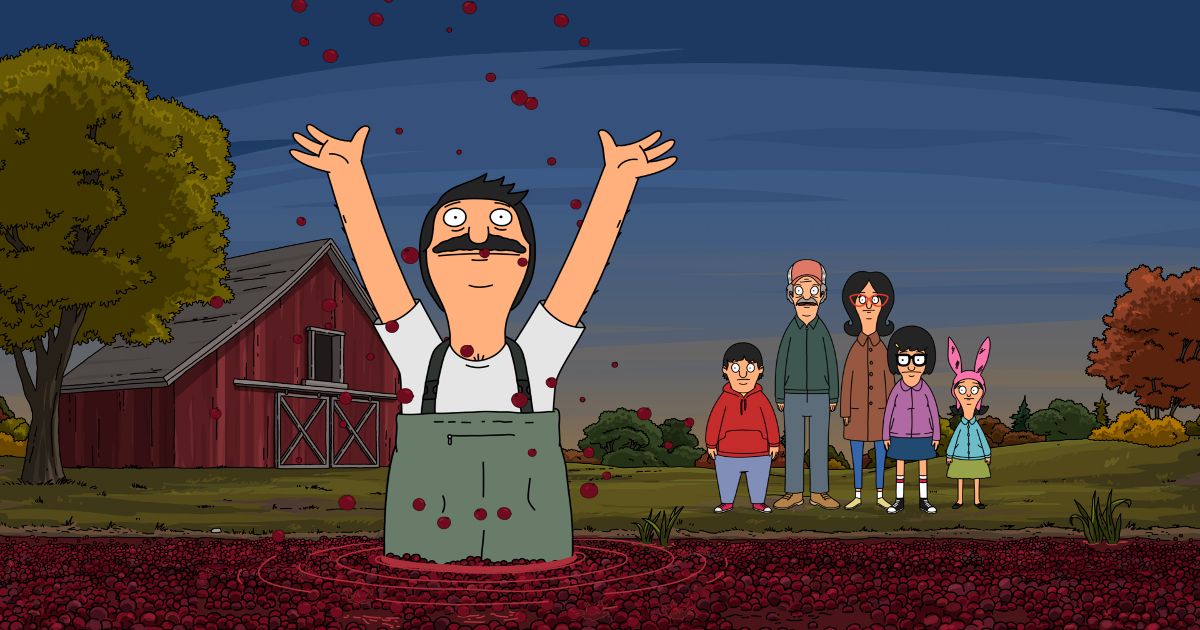 "I Bob Your Pardon" is a Thanksgiving episode in season nine that pushes Bob's desperate search for cranberries aside for a mission to save a turkey. At the mayor's first turkey pardoning, the kids find out that the turkey that is supposed to be going to a nice farm to live out its days is actually going to a slaughterhouse due to orders from the deputy mayor. The family ends up tracking the turkey down and stealing it, attempting to set it free in the wild but quickly realizing that it's in danger from coyotes. Louise scares them off and the family sets off to the farm where Gene discovered the infamous two-butted goat, being joined by a journalist and pursued by the mayor's assistant and the deputy mayor.
,
They end up saving the turkey after convincing the farmer to agree to take him in and not eat him. The mayor's assistant ends up quitting her job so that she can finally join her family for Thanksgiving, and the journalist puts out an exposé on the story, despite the deputy mayor's attempts to stop it. Bob also gets his fresh cranberries, as the farmer has his own cranberry bog.
14
"Teen-a-Witch"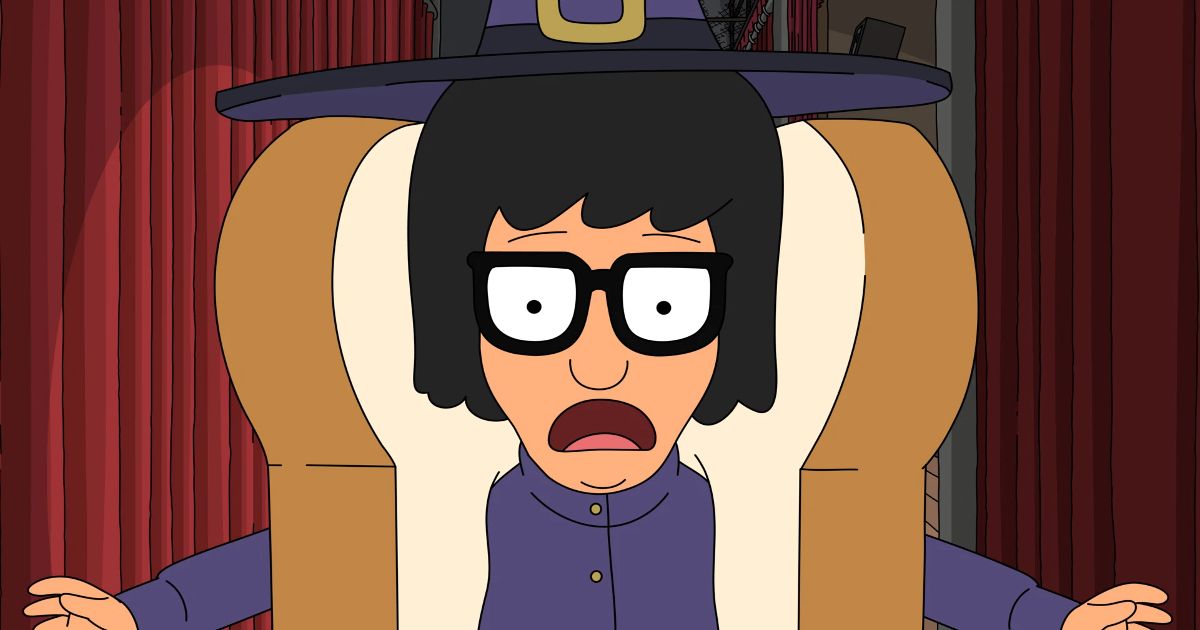 "Teen-a-Witch" is the Halloween episode for season seven that starts off with Tammy stealing Tina's "hot mess" costume idea for the school's annual costume contest. She's forced to choose a new costume and heads to the library to learn about witches for her new idea, "sand-witch." The always dramatic Mr. Ambrose is there to meet her, sharing with her that witchcraft is real and giving her a spell book to try out. She speeds through the spell book, giving her a new, witchy personality that pushes her toward casting a spell for her to win the costume contest. She doesn't realize her mistakes until she picks a fight with the wrong person, the crossing guard who puts a curse on her.
Tina enlists Louise and Gene to protect her during the costume contest, but is convinced that the curse will strike while she's on stag. She owns up to all the spells that she cast and admits that a lot of the results were probably due to her new, confident attitude. She apologizes to the crossing guard, who accepts and removes the curse from her. Neither she nor Tammy win the costume contest.
13
"Bob Actually"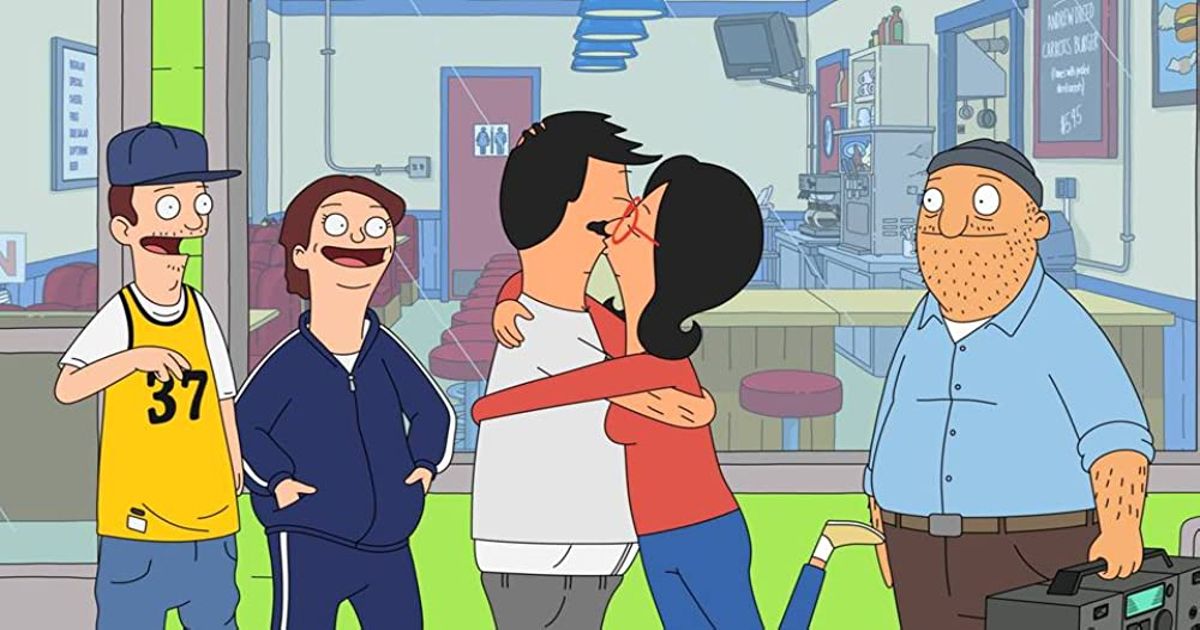 "Bob Actually" follows the format of the movie Love Actually, with multiple romantic storylines going on at once to fill this Valentine's Day episode in season seven. The first storyline follows Bob trying to learn how to dance as a surprise for Linda, but winds up taking a hip hop class with Teddy. In the second, Jimmy Jr. is excited about giving Tina a "sky kiss" on a trampoline, but Tina is unfortunately sick in the restroom for the entire day, and is only able to join him when she finds some stilts. Gene is also involved in an odd romance-like story where he becomes obsessed with the substitute cafeteria woman and dark chocolate.
The most exciting storyline follows Louise and Rudy. Louise spends half the episode thinking that Rudy is going to try and give her a love weed, actively avoiding letting that happen. She is disappointed when she realizes that the love weed isn't for her, it's for Chloe, a girl in Rudy's class that is obviously using him for his test and homework answers. When she refuses to show up after school to give Rudy his first kiss, Louise comes and kisses him instead. Of course, in a Louise-like fashion, she also slaps him and swears him to secrecy.
12
"Nightmare on Ocean Avenue Street"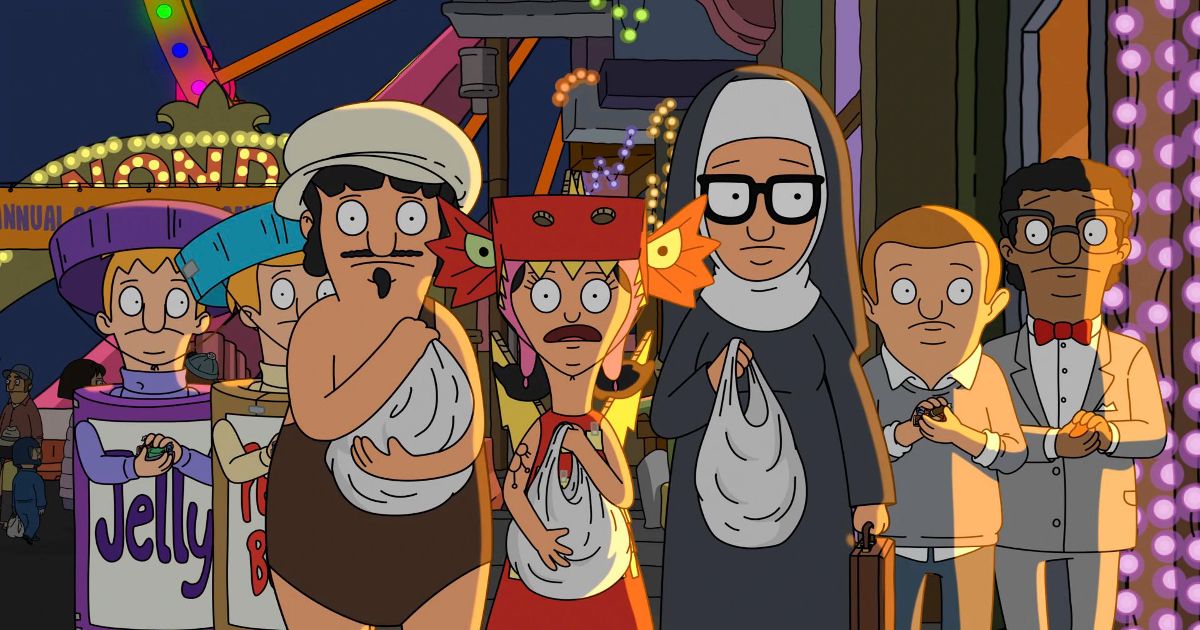 "Nightmare on Ocean Avenue Street" is one of the most festive Halloween episodes, taking place in season nine and featuring Ocean Avenue all decked out for the holiday. The kids are excited to collect more candy than ever right on their own street until children's bags of candy start to go missing. They originally think it's a group of teens because each theft was done by a different costume, but soon realize it was one culprit when muster their courage and follow the thief through a haunted house. It turns out to be Dr. Yap, stealing candy so that he wouldn't have to deal with so many cavities.
Meanwhile, Bob and Teddy get into a competition with the "smells nice handyman" doing work next door. Throughout the night, they create more and more elaborate decorations for the restaurant until they go too far with some chainsaws and destroy all the displays that the other handyman built. It turns out both Teddy and the other handyman were both doing their work for free because they wanted to show off to each other.
11
"Now We're Not Cooking With Gas"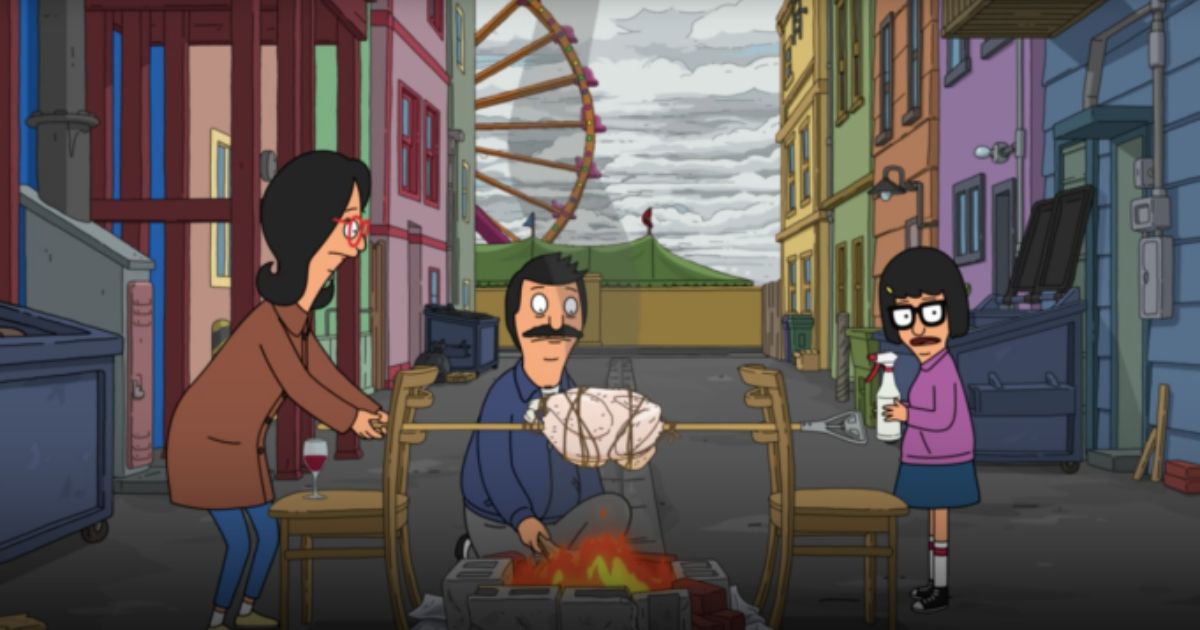 "Now We're Not Cooking With Gas" in season ten may be the Thanksgiving episode that shows Bob at his most excited. He's finally called to receive a rare, heritage turkey that has never been frozen. It makes it completely devastating when he finds out that there's a gas outage in the area, and he won't be able to cook it anywhere. He decides to cook the turkey outside in the alley over a fire out of desperation, and refuses to give it up even when firefighters tell him to put it out, and it starts raining.
He finally understands that he's being a little unreasonable when he's willing to throw Tina's project for the holiday into the fire. He realizes it too late when the firefighters come back to extinguish it, only for the turkey to get knocked into the fire, getting burnt to a crisp. Thankfully, when they're back inside, they realize that though the skin is charred, the inside still tastes pretty good.
10
"Flat-Top O' the Morning to Ya"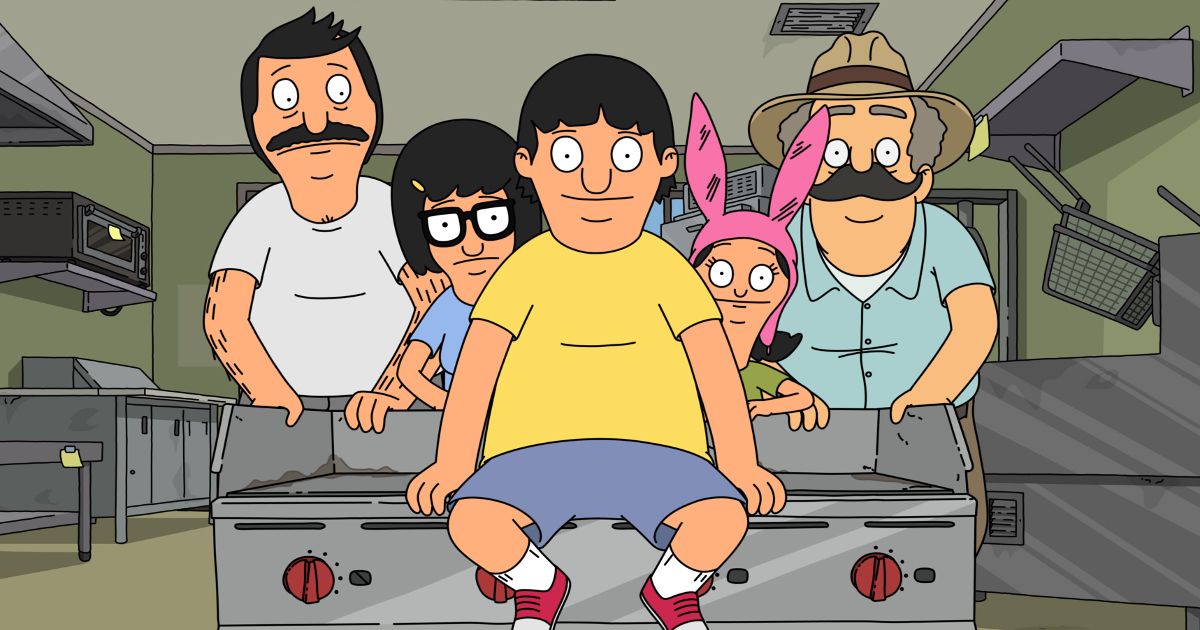 "Flat-Top O' the Morning to Ya" is the only St. Patrick's Day themed episode, and it's an entertaining one in season ten. The time is split between Linda and Teddy, who go rogue and start dying all the food in the restaurant green, and Bob, Louise, Gene, and Tina, who head off to an auction at a restaurant that was closed down. This hits close to home for Bob, as he imagines the restaurant as a look into his future if he fails at his own restaurant.
They run into the previous owner in disguise who is there for the sole reason of stealing his family's flattop back. He ropes Bob's and the kids into helping, but he doesn't really have any kind of plan to pull the heist off. Bob soon realizes that the owner didn't even want to own the restaurant, and convinces him to sell the flattop to someone who does have a dream of owning a restaurant. When they return home, they find that Linda and Teddy have packed the restaurant with drunken patrons that want their green burgers.
9
"Romancing the Beef"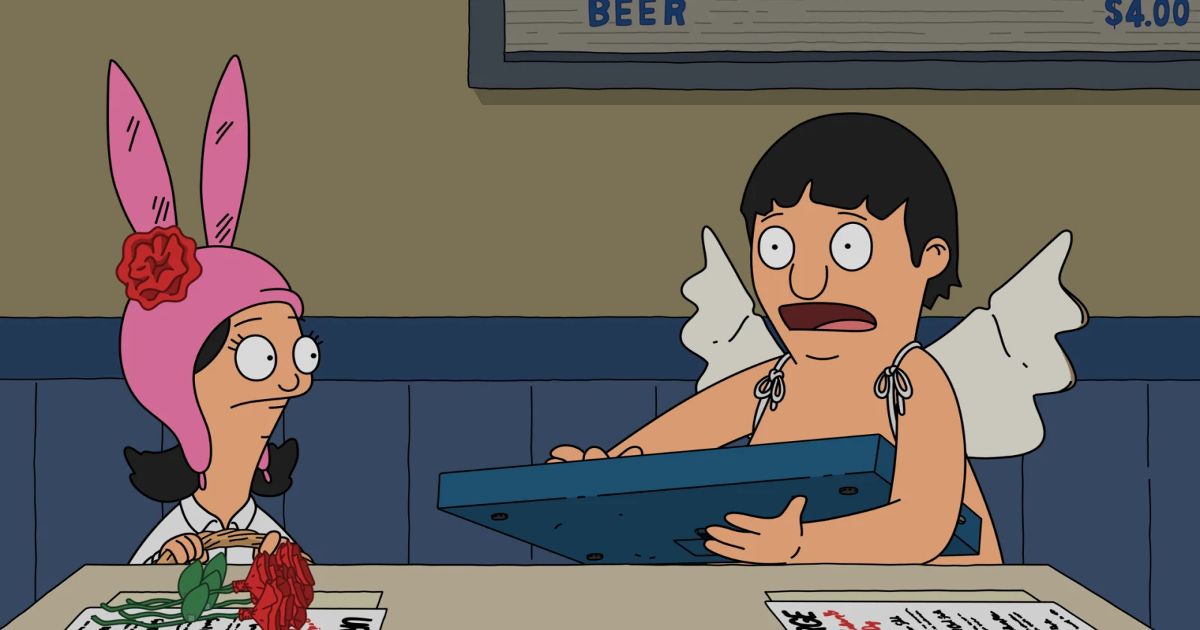 "Romancing the Beef" is the Valentine's Day episode in season 11 that shows Bob's Burgers getting some well-deserved success. When the family sees how popular Jimmy Presto's is for the holiday, they decide to rebrand themselves as a romantic dining spot called "Urge."
Everything seems to be going well until Hugo walks in, originally unaware that the spot was actually Bob's Burgers. He notices a lot of codes being broken, from too much seating to having candles at the tables. However, he's waiting for a blind date and is willing to overlook them. That is, until the hours drag on, and his date still hasn't showed up. After a failed plan to keep him from closing the restaurant down, his date arrives at the last minute, late because she went to the wrong restaurant.
8
"Yachty or Nice"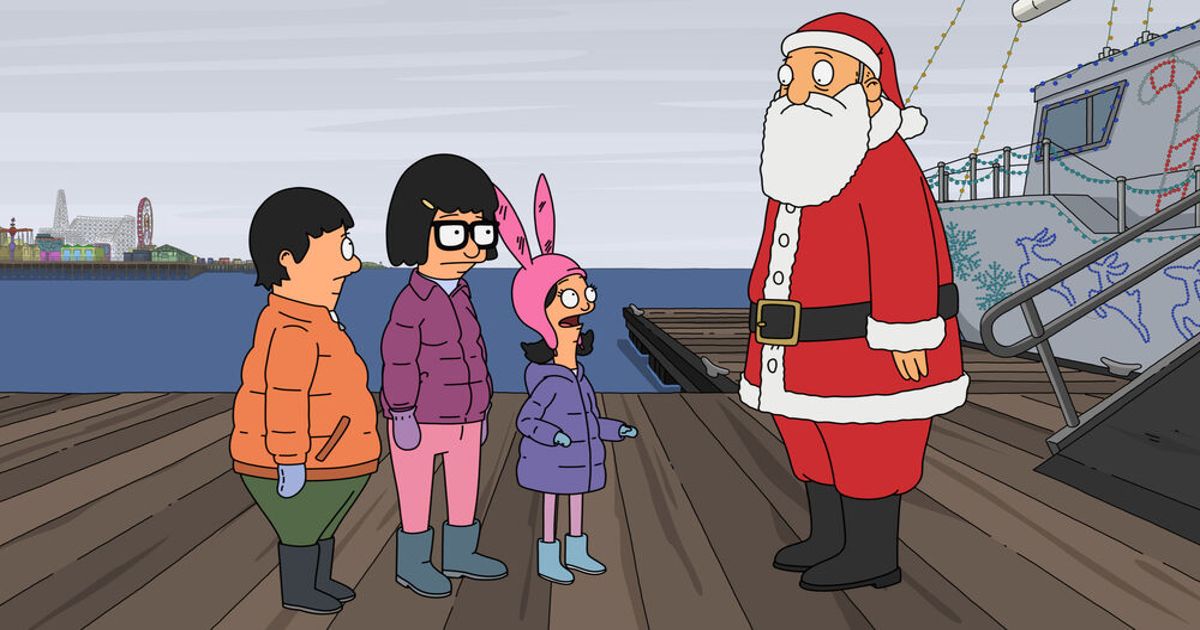 "Yachty or Nice" in season 11 is another episode where Bob's Burgers tastes some success, only this time, Bob sabotages it. When they are invited to cater at the yacht club's exclusive Christmas celebration, Bob is immediately suspicious as to why. He finds out that he was actually recommended by a prospective member, Jimmy Pesto; this sets him off into pure paranoia, and he spends the entirety of the festival trying to figure out how Jimmy is going to "get him." It escalates into a very public fight in front of the club, ending with the two of them falling into the water and getting kicked out. Bob finds out that Jimmy genuinely recommended him to try and impress his yacht club friends.
Meanwhile, Gene, Tina, and Louise struggle with trying to get Teddy, who is playing Santa, to give some of the presents the club is handing out to them because they couldn't wait in line while they were helping their parents. Teddy caves, but the children return the presents out of guilt. They're rewarded with a toy that was deemed too dangerous to hand out, which, to them, is better than anything else they could have gotten.
7
"Eggs For Days"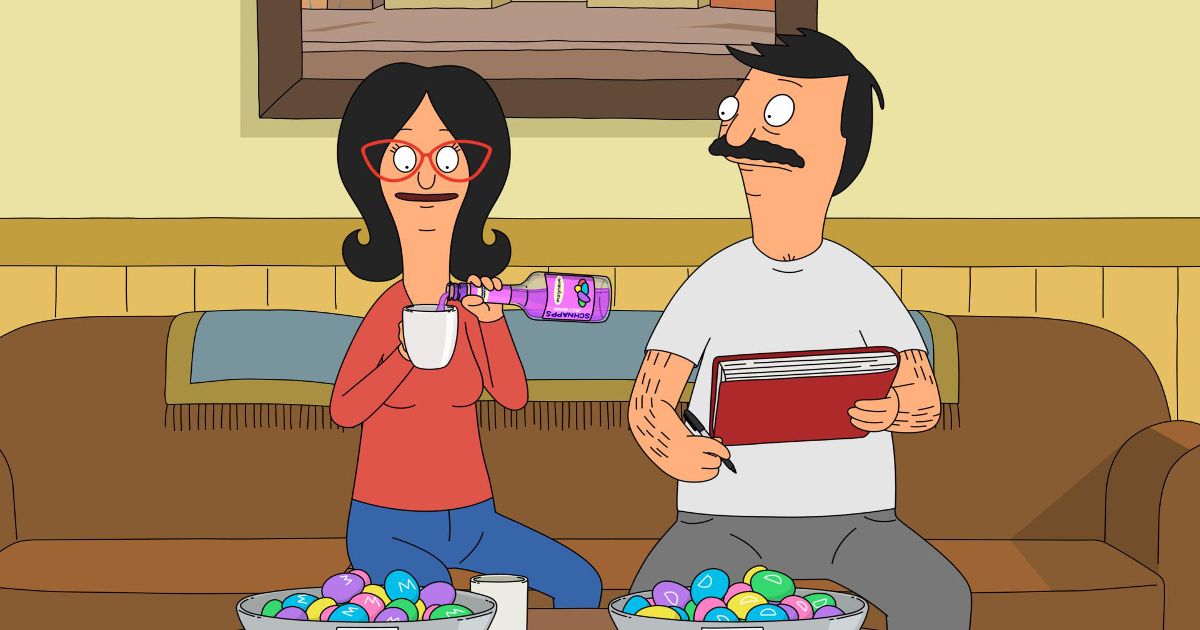 "Eggs For Days" in season seven is the only Easter themed episode in the series and is very worthy of its spot on the list. Bob and Linda have a tradition of competing to see whose egg is found last during the hunt, hiding so many eggs that it takes the entire day for the kids to begrudgingly finish. They usually map where they put the eggs, but the two of them accidentally get drunk on grocery store parking lot liquor and have no recollection of where they put anything.
They assume that they're all found until the restaurant and the apartment begin to stink. They ask Teddy for help and eventually find the egg in the vent, but it's being protected by a family of raccoons. Linda recognizes the raccoon as "big baby pudding snatcher" and lures the family out with pudding cups, saving their landlord from having to burn the place down to get rid of the smell.
6
"Heartbreak Hotel-oween"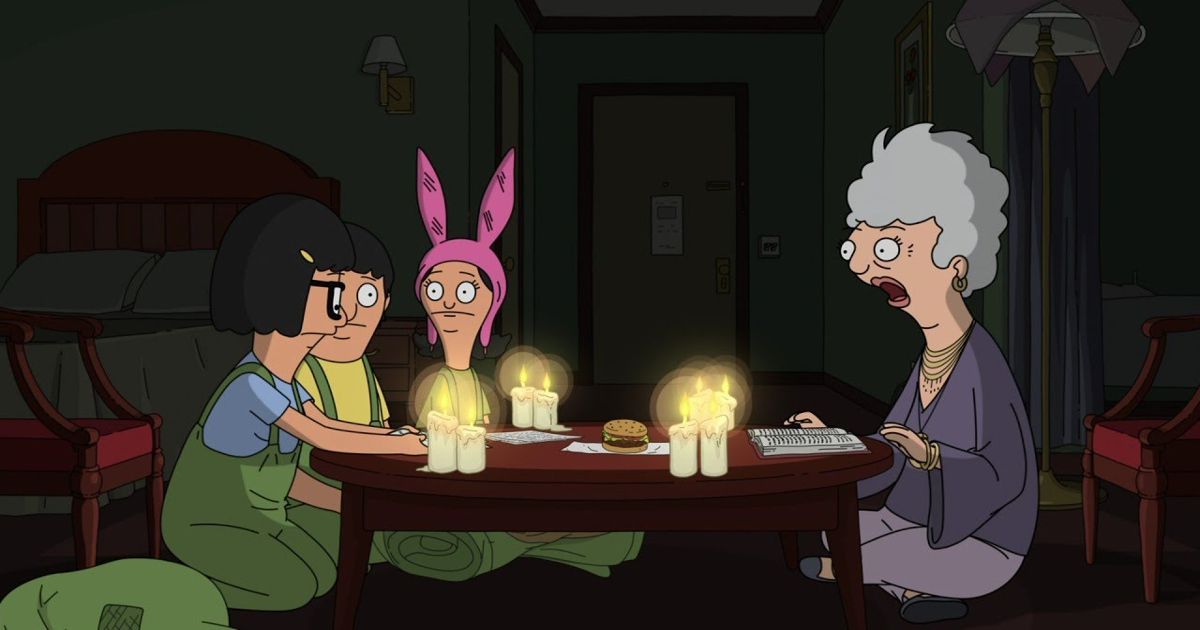 "Heartbreak Hotel-oween" is the Halloween episode in season 11 that mostly focuses on Tina, Gene, and Louise planning their night around Louise wanting to get revenge on a house that slighted her last year. Tina and Gene disagree, and find procrastination in delivering a burger to a nearby hotel, where they find an older woman attempting to summon her ex-boyfriend who cheated on her during a Halloween party and died in the location. Tina is determined to prove that her ex-boyfriend isn't a cheater, and bets Louise that if she's right, they will forgo getting revenge and just trick-or-treat normally.
They discover that her ex-boyfriend, who assumed went upstairs with another person dressed as a genie to have relations, actually went up to the room with a doctor, who was concerned about the symptoms that he was having. They didn't know that the time, but he was allergic to peanuts and died of anaphylactic shock. The older woman, and Louise, both let go of their vengeance in the end.
Related: Bob's Burgers: An Ode to Our Dad's Puns
5
"The Plight Before Christmas"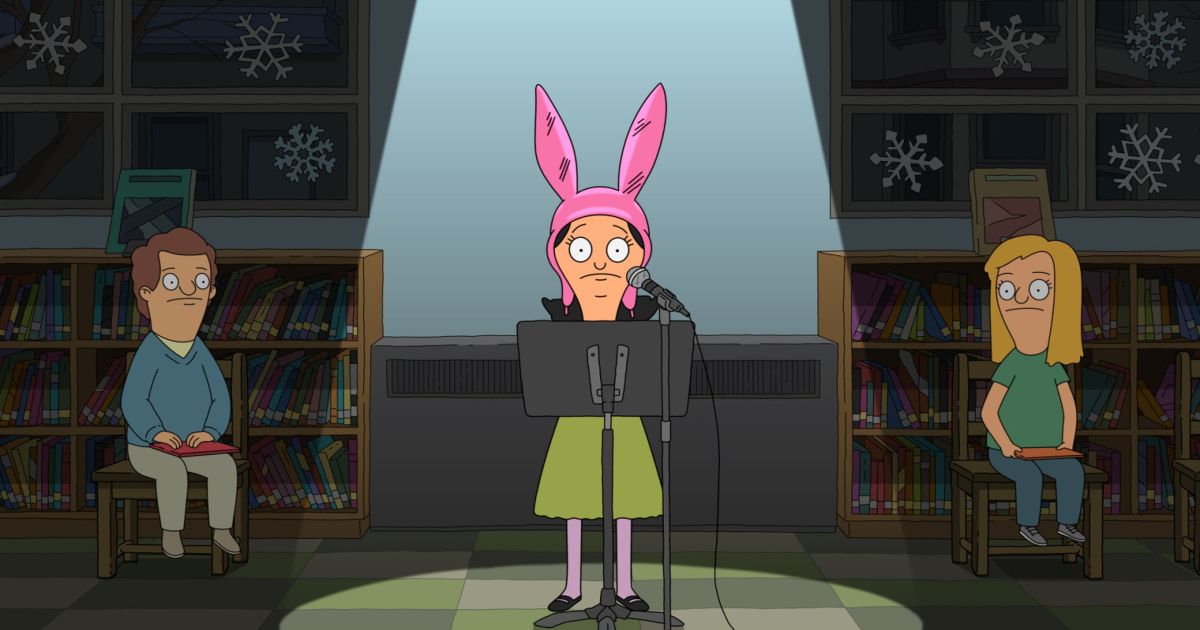 "The Plight Before Christmas" in season 13 is one of the most touching Christmas episodes in the series. Bob and Linda must figure out how to attend each of their children's separate events. Linda decides to help out and attend Tina's play, Bob goes to Gene's musical performance, and Louise goes to her poetry reading by herself after claiming that she didn't care and that her poem was just a joke anyway.
Tina doesn't believe her, convinced that Louise is going to read a real poem that she wrote, and tries to get Bob and Linda to go see Louise's reading. Linda gets sucked in helping with the play and Bob goes to the wrong branch of the library where Louise's competition is, so Tina takes things into her own hands. Just as Louise gets to the stand to make a decision about which poem to read, Tina runs in to see her choose to read a heartfelt poem about the family.
4
"V For Valentine-detta"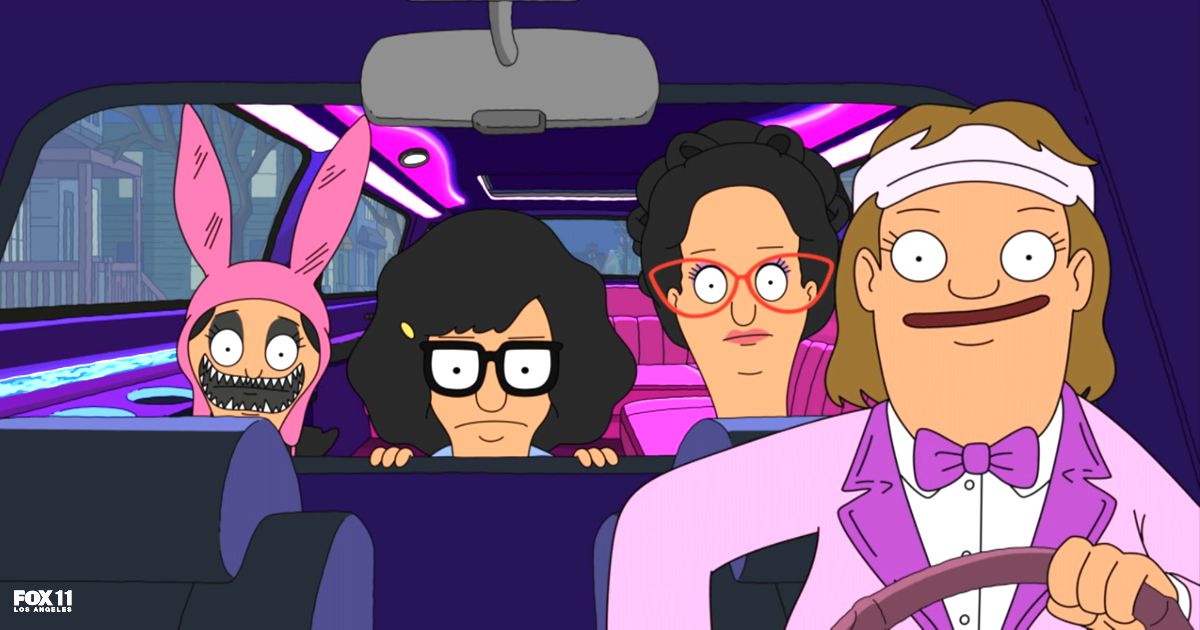 "V for Valentine-detta" in season eight is the highest ranked Valentine's Day episode on the list because no only is it fun, it has a great message about girl power. Tina finds out that Jimmy Jr. is going out with someone else for Valentine's Day and is so upset about it that she won't stop hyperventilating. To cheer her up, Linda takes her and Louise out for a girl's night in a limo that Bob originally had set up for him and Linda. Meanwhile, Bob and Gene go to the event that Linda planned, which is a lesson on the trapeze.
The girls and their fun limo driver Nat do their best to help Tina, but she only comes around when they decide to take revenge on Jimmy Jr. for taking a picture frame that she gave him and putting his new date's picture in it. Tina plans to stink bomb the restaurant that they're at, but soon realizes that his date did nothing wrong to her, and she deserves to have a nice time. Jimmy Jr., on the other hand, treats his date horribly, so the girls rescue her and stink bomb Jimmy Jr.
3
"Dawn of the Peck"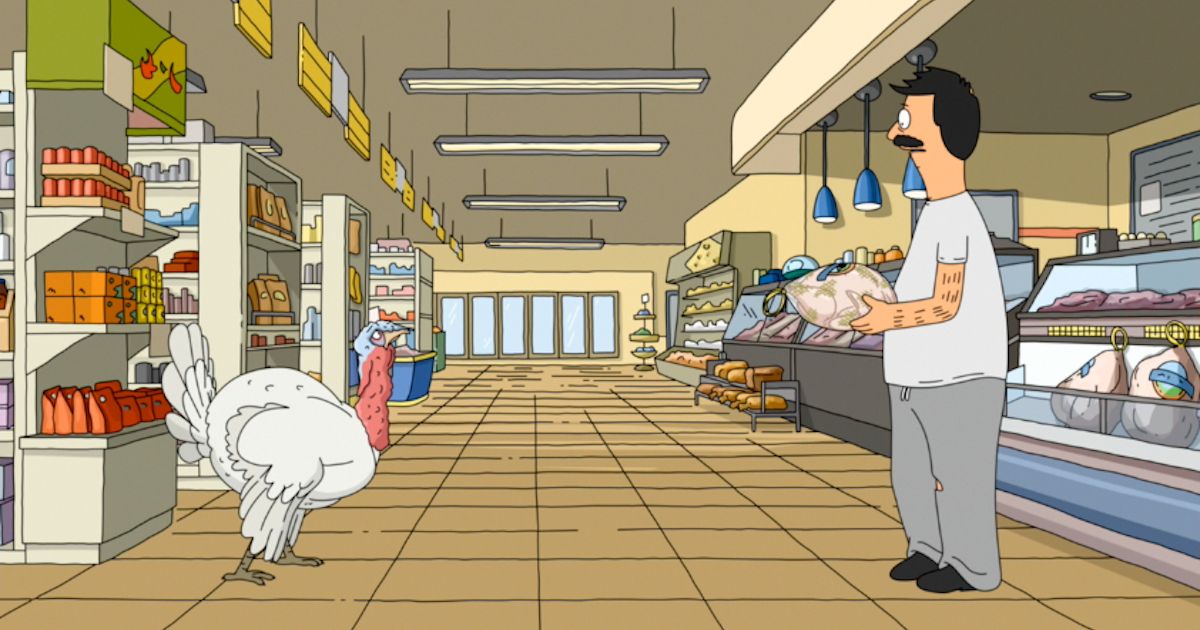 "Dawn of the Peck" in season five is the highest ranked Thanksgiving episode on this list. Bob is feeling put out and refuses to cook Thanksgiving dinner when Linda and the kids decide to spend the day at the amusement park for the first annual Turkey Trot. He stays home to drunkenly argue with his turkey baster while everyone else is at the park, getting caught up in a chaotic takeover from the turkeys, chickens, and other birds that were released for the trot. The kids get stuck on a ride when Mickey abandons them to hide from the birds, and Linda and Teddy try to find a way to rescue them.
When they escape, they find that Bob is gone, having gone to the store to try and save Thanksgiving dinner. The crew goes to find him, finally realizing that the birds were so angry because they were mixed together and confused, and that they needed to get to the top of the pecking order to sort things out. They all make it back safely, but are no longer interested in the turkey dinner that Bob prepared.
2
"The Last Gingerbread House on the Left"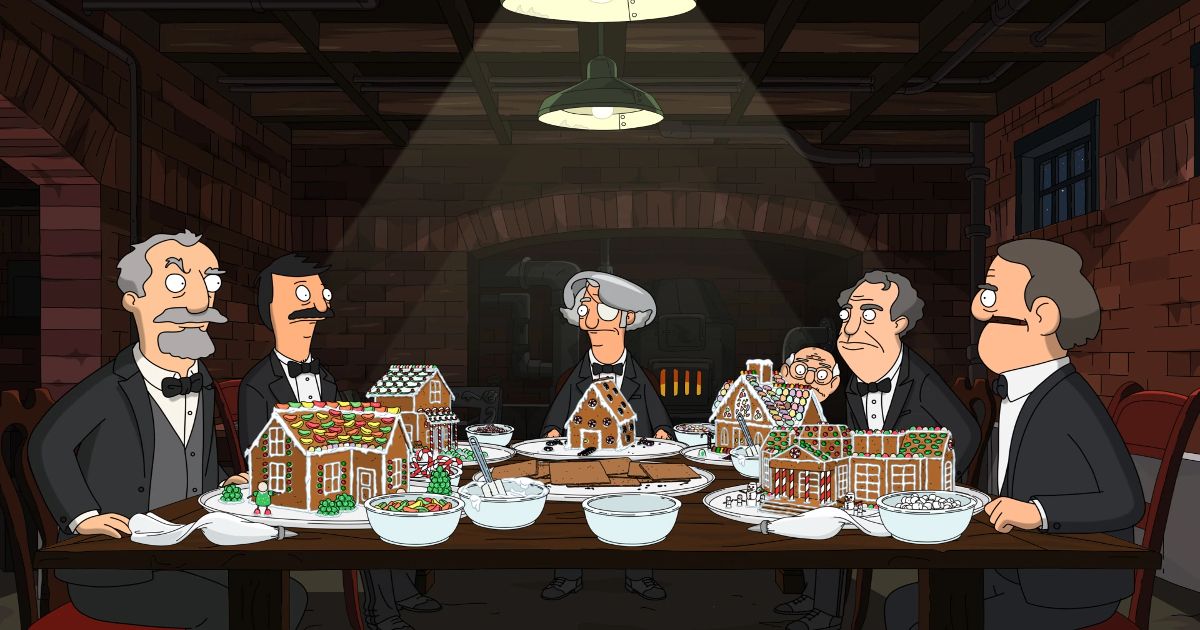 "The Last Gingerbread House on the Left" in season seven is the highest ranking Christmas episode on the list. Lina plans on taking Bob, Teddy, and kids out to go caroling, but the plan is interrupted when Mr. Fischoeder calls Bob and mysteriously orders "one or two foods" to be delivered to his house. When he arrives, he finds that there is a gingerbread house contest between vastly wealthy people going on in the basement, and that Mr. Fishoeder invited Bob to lose the competition so that he didn't lose again like he did last year. The competition ends in a gunfight, leaving Bob the winner of an exclusive cuddle with an albino polar bear cub.
Meanwhile, the rest of the family and Teddy is disappointed by the lack of enthusiasm of the nearby houses when they try to carol for them. The only one willing to join them is a rumored murderer, but he has a great voice, so Linda is willing to overlook that.
1
"The Hauntening"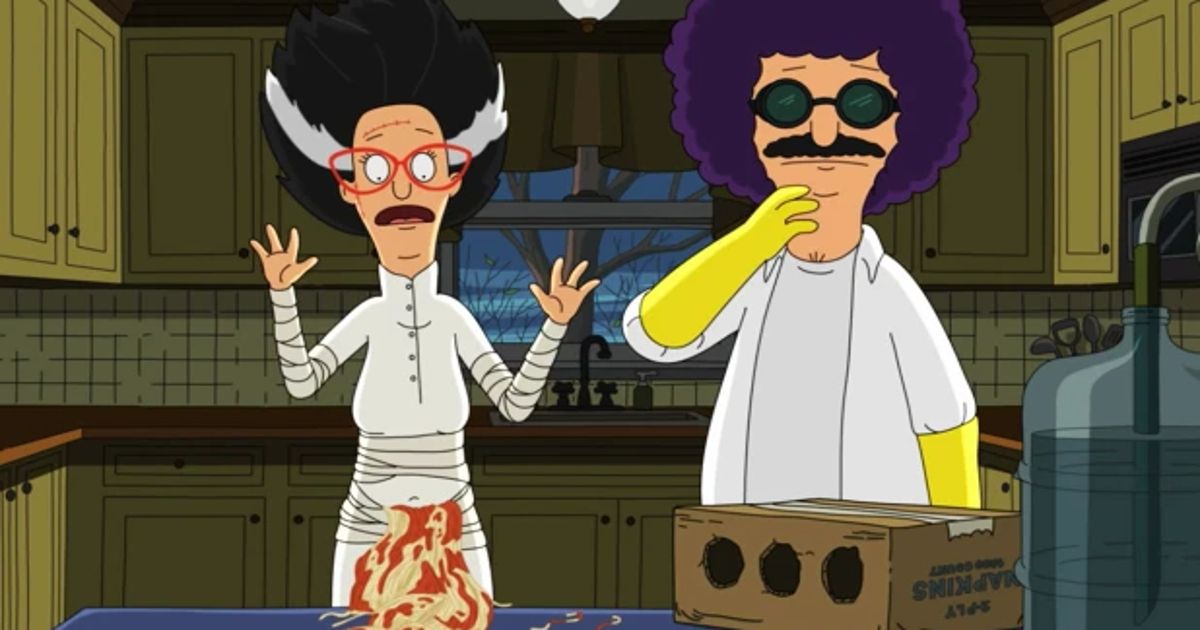 Finally, "The Hauntening," the Halloween episode in season six, comes in first place. The episode has only one storyline, and it's genuinely pretty creepy for a Bob's Burgers episode. When Louise claims that she can't be scared, Linda and Bob decide to make a haunted house of their own in a home of one of Mort's clients. The kids agree that it's lame, and they decide to give up and leave, only to find that they have a flat tire. They are trapped in the house as a creepy old man stares them down the driveway, the lights go out, they hear terrifying noises coming from the basement, and they find a baby doll with branches through its eyes in an empty room.
Things escalate when the family is forced to climb out onto the roof when they hear someone enter the house. He starts banging on the door of the bathroom that they just escaped, blocking them from leaving. Then, cultists turn up in the yard, setting the grass on fire. When Louise finally screams in terror, the family reveals that this was the real haunted house, and that everyone involved were people she knew that were in on it to finally give her a frightening experience.
Tagged:
bobs
Burgers
Episodes
Holiday
Ranked