The Flash Reveals New Footage in TV Spot
Sasha Calle's Supergirl steals the scene in a new teaser for the upcoming DC film.
The Flash and Supergirl team up to save the multiverse in a new TV spot. Days after the release of the first official trailer for The Flash, the long-awaited solo adventure of Ezra Miller's Barry Allen on the big screen, a new teaser focuses on the two young heroes teaming up.
It seems like forever since Andy Muschietti was announced to direct the adaptation of the fan-favorite character arc, Flashpoint, and almost six years since the last time we saw Miller's portrayal of the Scarlet Speedster back in 2017's Justice League. Of course, we got to enjoy the character in Zack Snyder's version of the same movie, but the individual project took forever to see the light.
This will finally happen in July when The Flash arrives in theaters to bring Miller back as the titular hero and introduce Sasha Calle's version of Superman's beloved cousin, Kara Zor-El. The film will also include Michael Keaton and Ben Affleck as Batman, with Robert Pattinson and Christian Bale rumored to appear too as the Caped Crusader, though those claims have been far from confirmed. Michael Shannon will also return, reprising his role as the villainous General Zod from Man of Steel.
But the focus will be on Barry teaming up with Kara to save the day, or in this case, the multiverse, as the most recent TV spot shows (courtesy of Twitter user Gust101112):
The video includes some action scenes from the film, with The Flash, Zod, Batman, and Supergirl showing off their suits and powers, teasing an epic out-of-time adventure that will serve as a slight reboot from the previous DCU, to give place to James Gunn's version.
Related: Shazam! Fury of the Gods Is Set to Have a Very Exciting Cameo
What to Expect From The Flash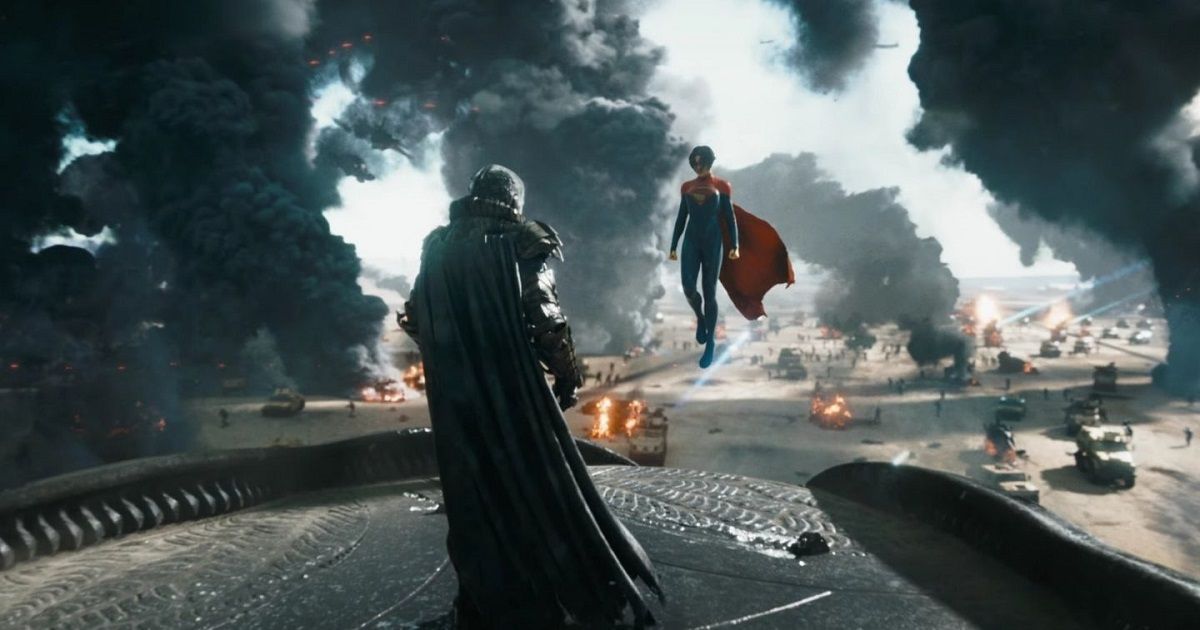 Realities collide in The Flash when Barry uses his superpowers to travel through time and change the events of the past. But when his attempt to save his family inadvertently alters the future, Barry is trapped in a reality where General Zod has returned, threatening the planet, and there are no superheroes to turn to.
With few alternatives at hand, he will have to bring a very different Batman out of retirement and rescue an imprisoned Kryptonian… even if it's not the one he is looking for. Ultimately, to save the world he finds himself in and return to the future he knows, Barry's only hope is to run for his life. But will making the ultimate sacrifice be enough to restart the universe? Find out when The Flash arrives in theaters on June 16.
Tagged:
Flash
Footage
reveals
spot