The Flash Se Photos Show Series Long-Awaited Villain
Barry Allen will face a dangerous enemy in his last run on The CW.
The Flash is coming to an end this year after nine successful seasons, and it will be while facing a truly dangerous villain. Released in 2014 to join Arrow in what later would be called the Arrowverse, the series starring Grant Gustin quickly became a fan favorite thanks to the actor's impression of Barry Allen, but also thanks to the vast gallery of DC villains that debuted on the show.
Now that Gustin is ready for his final run, The Flash will welcome a fierce enemy for the final episode, one that fans have been asking for forever. New photos from the set, courtesy of Candagraphs via Arrowverse Scenes, show returning star Rick Cosnett playing a new character: Cobalt Blue.
Created by Mark Waid and Brian Augustyn, Cobalt debuted in the comics in November 1997 during Speed Force #1. However, the last time Cobalt actually appeared in a DC Comics storyline was in the Future State: Justice League miniseries in March 2021. Malcolm Thawne is one of The Flash's more notable villains, especially after it was revealed to be Barry's long-lost twin brother.
Cosnett played CCPD Detective Eddie Thawne when the series first premiered and was one of the main characters in that first run of the show. Since then, he has made some little appearances, with the actor always open to returning.
Related: Invincible Creator Claims His Character Could Beat Marvel and DC Favorites
Who Else is Back for The Flash Final Season?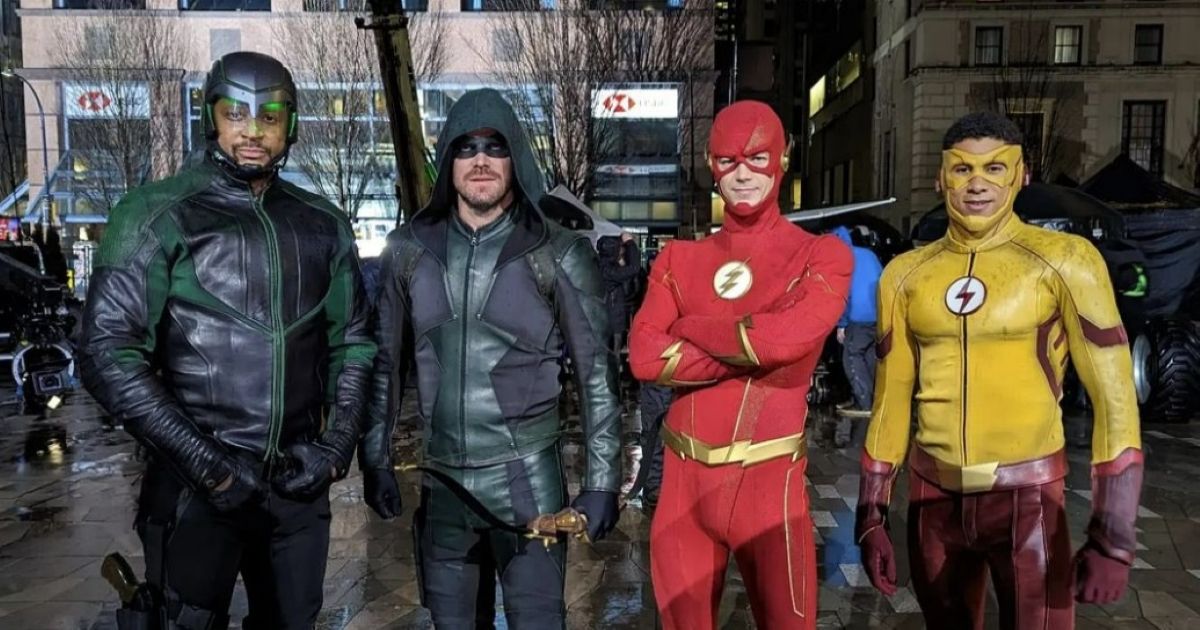 The first to announce that they would return for the final season was Stephen Amell as Oliver Queen, David Ramsey as John Diggle, Keiynan Lonsdale as Wally West, and Sendhil Ramamurthy as Bloodwork. The CW later confirmed that Matt Letscher as Reverse-Flash and Jessica Parker Kennedy as XS would also make an appearance.
John Wesley Shipp and Tedd Sears will also participate in the final season as Jay Garrick and Zoom, two characters that have been very relevant throughout the series. Another familiar face that has already made her debut in the new episodes is Javicia Leslie, who played Batwoman in the Arrowverse's same-name show, and now plays Red Death.
The final season of The Flash takes place shortly after the war against the Negative Reverse-Flash, which means new enemies will be on the prowl. To face them, Barry must team up with unlikely allies to save Central City in one last race and be forever etched in DC Comics' history.
Tagged:
Flash
longawaited
Photos
series
Show
Villain