The Last of Us Episode 7 Imagen Puts The Spot on Ellie's Past
Bella Ramsey's character will tell her back story in the upcoming episode of the HBO Max hit series, The Last of Us.
The end of the first season of The Last of Us is near. The successful adaptation of the popular video game by HBO Max is preparing for the premiere of its seventh episode, and only two will remain for the outcome, with a second season already confirmed.
In this new chapter, after the tragic end of the previous one with Pedro Pascal's Joel seriously injured after escaping from the abandoned Fireflies barracks, the series will take some time off the main timeline to explore Ellie's past before crossing paths with her current companion.
Episode 7 will show how the girl grew up under the rule of the QZ and will include the introduction of one of the most anticipated characters for fans of the series: Riley, played by Euphoria star Storm Reid. A new image, courtesy of HBO Max, focuses on the relationship between the two girls and how they learned to survive together in the terrible reality that surrounds them:
The image also teases the adaptation of one of the game's expansions, Left Behind, which fans of the video game have also wanted to see for a long time.
Related: How The Last Of Us Gives a Fresh New Take on the Zombie Apocalypse
The Last of Us: Left Behind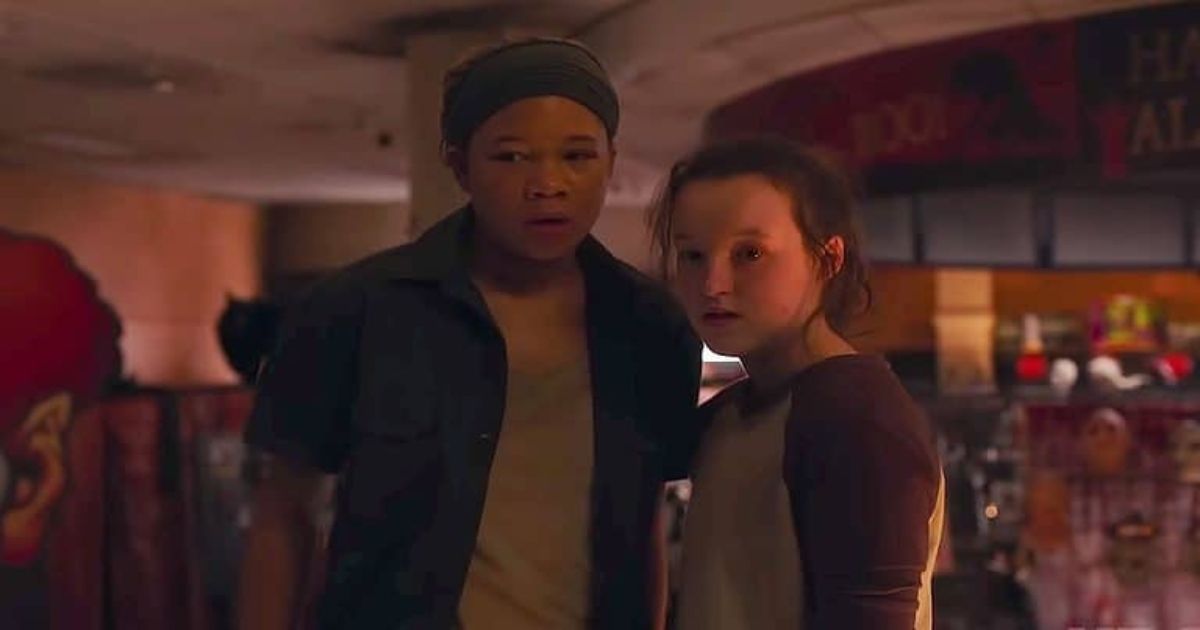 The Last of Us: Left Behind is an extra prequel episode to the story of The Last of Us: Part I. This title combines the themes of survival, loyalty, and love with intense survival and action gameplay.
Set three weeks before The Last of Us takes place, Riley surprises Ellie at boarding school. Revealing that she turned into a Firefly during her absence, Riley takes Ellie to the abandoned mall she took her to when they first met.
Riley evades answering why she brought her there until she reluctantly confesses that the Fireflies assigned her to another group in a different city and that she wanted to see Ellie one last time despite Marlene forbidding her to do so. Ellie pleads with Riley not to leave and reveals her true feelings until they are interrupted by Infected.
It is unknown if the series will follow the game storyline faithfully for this arc in particular, but according to the images and the previously revealed trailer, fans can expect to see some relevant frames and moments that will honor the source material.
The episode could also explore the events from American Dream, another expansion that focuses on Ellie arriving at the QZ and meeting Riley for the first time, with them becoming an important support in the other's life. The Last of Us airs every Sunday on HBO and HBO Max.
Tagged:
Ellies
Episode
Imagen
Puts
spot