Among the 40,000 achievements tracked by Guinness World Records is a single entry that speaks to the power of film to impact the world. In July 2012, Guinness recognized The Most Translated Film of All Time, highlighting a film that, at the time, had been translated into 817 languages and seen by over two billion people. A decade later, the film has been translated into over two thousand languages, and yet, most American movie fans have never seen the record-setting film.
The most translated and most watched film of all time isn't a classic like Gone with the Wind or a blockbuster like Star Wars or Titanic, but rather, a religious film. It's a 1979 movie called Jesus, and it wasn't made to sell theater tickets or win Academy Awards. Rather, it was made to spread the gospel worldwide, and it grew its audience not with sold-out theaters, but through outdoor screenings in some of the most remote places on earth.
The film is a faithful retelling of the Gospel of Luke and its chronicle of Jesus Christ, and although its limited U.S. theatrical release in October 1979 was met with underwhelming ticket sales, the film found its true success in the years that followed. As it was translated into more languages, it became an evangelistic tool for missionaries who would often carry film reels and projectors to remote villages around the world to show the film.
An Unlikely Partnership
The Jesus film was the collaborative effort of Campus Crusade for Christ, an evangelistic group founded by Bill Bright, and British film producer John Heyman, who had a dream of translating the entire Bible to film, despite being Jewish and a non-Christian. In 1976, Campus Crusade's Paul Eshleman worked with Heyman to refocus his efforts on a smaller, more realistic project: a film depicting the life of Christ. Campus Crusade supporters funded the film's reported $6 million budget, with assurances that the script would be taken directly from the Gospel of Luke, and the production would feature a faithful depiction of Jewish culture.
Related: Best Actors Who've Played Jesus Christ, Ranked
With the film funded and pre-production underway, Heyman had to cast the lead. British stage actor Brian Deacon was chosen to play Christ, keeping with a tradition of having Jesus played by a British actor, particularly in film. Robert Powell played Jesus in Franco Zeffirelli's Jesus of Nazareth TV miniseries in 1976, and Max Von Sydow played Christ in George Stevens' The Greatest Story Ever Told in 1965. Deacon was an appealing choice, however, as his olive complexion appeared more Middle-Eastern, and a prosthetic nose was used to give him the proper look.
Producing Jesus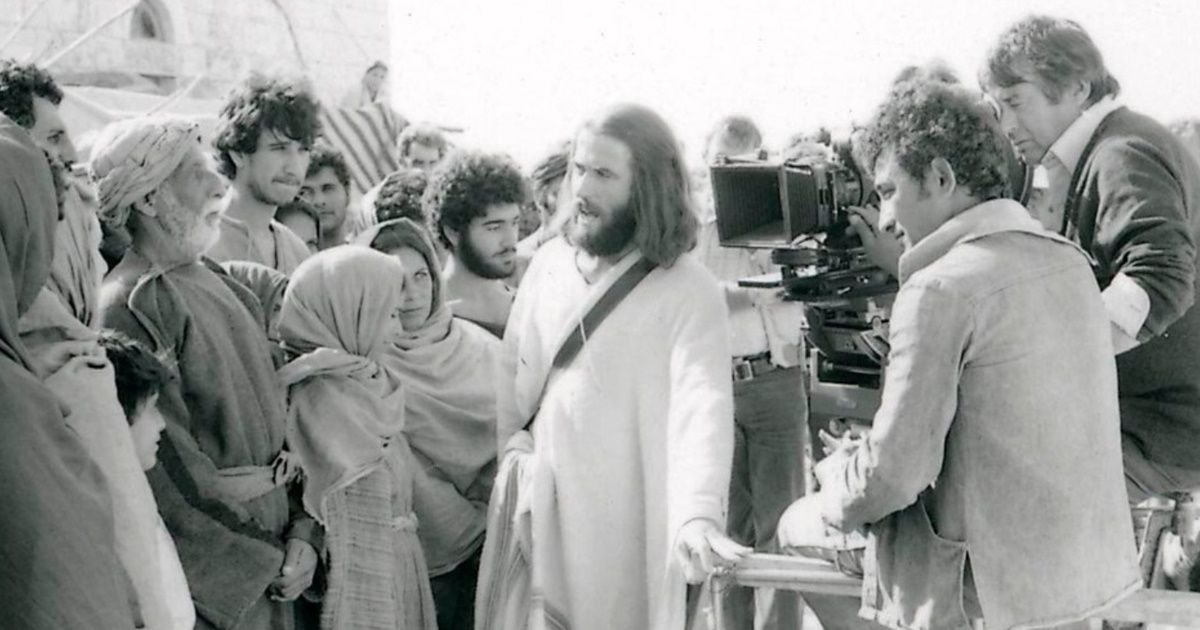 Filming began in late 1978, with the film shot entirely in Israel, and John Krish and Peter Sykes directing. While Deacon portrayed Jesus, the supporting cast was exclusively Israeli, with Yemeni Jews making up most of the cast and 5,000 extras. Filming continued for 31 weeks, as every scene depicted in the book of Luke was filmed.
Because the cast spoke English with heavy accents, every actor had his lines dubbed later by American actors, except for Deacon. Although hours of footage was shot, the finished film was edited down to a two-hour running time. This angered many of the Israeli actors who played the disciples, who felt their acting voice should have been used, and believed the film's emotional impact was blunted with so many scenes cut. Actor Alexander Scourby, who starred in Giant and the Lee Marvin film The Big Heat, provided narration for Jesus.
Warner Bros released Jesus in just over 300 theaters in October 1979, mostly in smaller markets in the Bible Belt, and the film failed to turn a profit. Campus Crusade had bigger plans for the film, however, and immediately began work on translating the film into other languages. The next year, a Hindi version of the film opened in India, where a reported 21 million people saw the film. Later that year, the film opened in the Philippines, and the film's true impact began to take shape.
Jesus' Worldwide Reach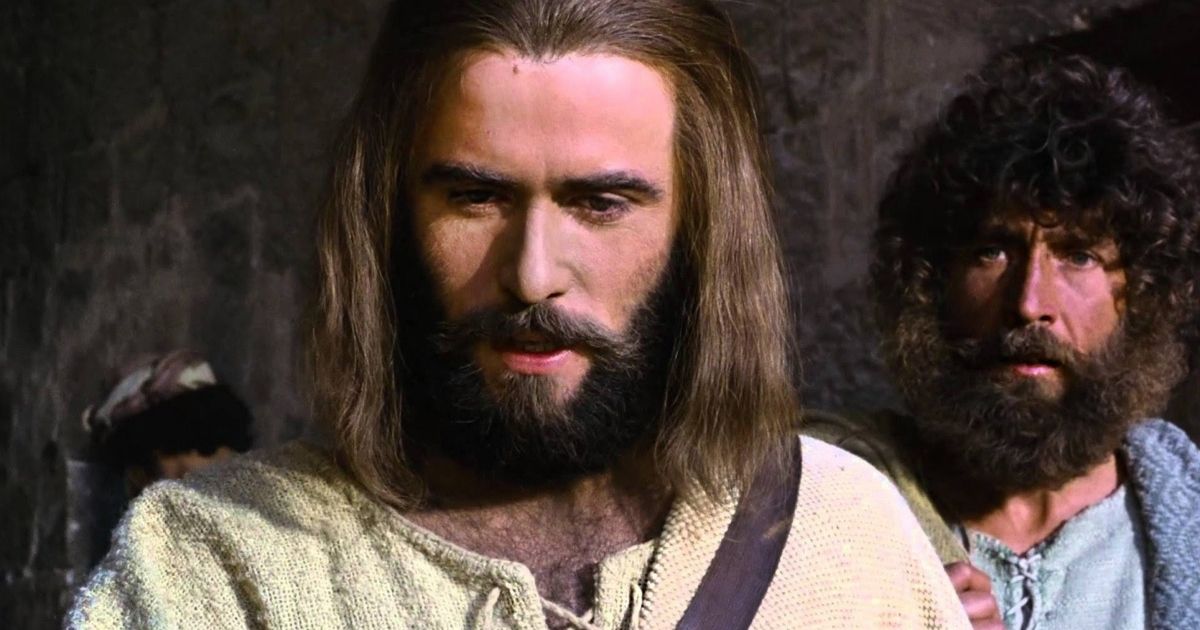 Within six years, Jesus had been translated into 100 languages. As translations into African and South American languages were completed, Campus Crusade missionaries would take the film, often on foot, to remote villages to show the film for free. Many would carry a projector, screen, generator, and the film on 16mm stock, in order to show to groups as small as 10 people, with some villages turning out hundreds. In 1989, after the collapse of the Soviet Union and the end of religious persecution, a Russian-language version of the film was shown in Georgia, the birthplace of Stalin.
In the 1980s, the rise of VHS video tapes made it possible for the film to reach more people. In so-called 'Third World' countries, however, outdoor film screenings continued, usually in conjunction with aid programs including food distribution, water pump installations, and the building of hospitals. Viewers of the film, many hearing the story of Christ for the first time, were often visibly moved.
Related: These 5 Movies Sparked Religious Controversy
Campus Crusade estimates that over 200 million people have converted to the Christian faith as a result of seeing the film. With screenings continuing worldwide, Campus Crusade estimates that by 2025, over 10 billion different people will have seen the film, with The New York Times calling it the most viewed film ever.
In the years since the recognition by Guinness World Records, the film's reach has grown exponentially. It has now been translated into 2,043 languages, all available to view online through JesusFilm.org, a Campus Crusade website. The Jesus Film Project, which organizes distribution of the film, has expanded to short films about Jesus, and even animated shorts geared to children.
A Timeless Story and 21st Century Technology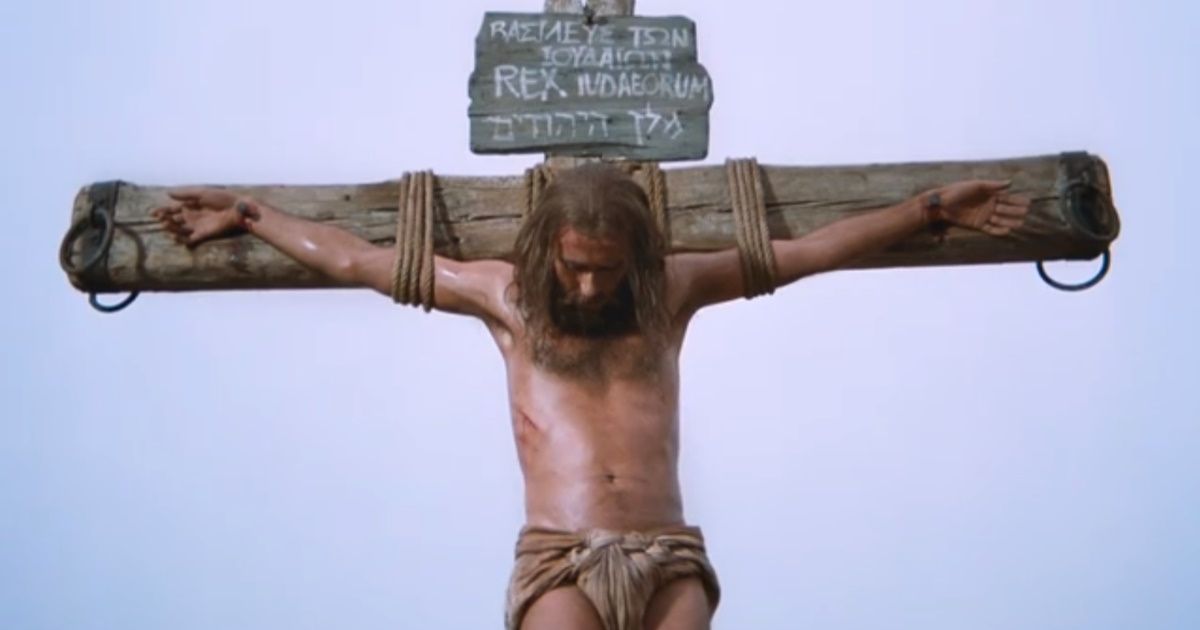 In recent years, Jesus has benefited from advances in modern technology. The internet has made it more accessible than ever, particularly through The Jesus Film YouTube channel, which offers the complete film, as well as selected scenes, in hundreds of languages. For areas without internet access, the film is shown via DVD, as low-cost players and digital projectors are now available, making screenings are easier to organize.
The film is also distributed on SD cards and thumb drives, which can be played on laptops, smartphones, and iPads, so individuals and small groups can watch the film anytime, anywhere. The Jesus Film Project is now active on social media, with Instagram, Twitter, and Facebook accounts, offering short clips and words of encouragement.
In 2014, the film was released on Blu-ray after undergoing a full restoration and remastering with Dolby Digital 5.1 sound. Campus Crusade is still accepting donations in support of the project at its website, which will fund more translations and purchase more video projectors for outdoor screenings. With over 7,000 languages spoken around the world, the work – and the impact – of the Jesus film is only just beginning.