The Pod Directive Season 3 Trailer Beams In Lower Decks-Style
Lower Deckers stick together.
In a post made to StarTrek.com, the official Star Trek franchise website, on Thursday, Feb. 23, the trailer for the third season of Star Trek: The Pod Directive was released. Tawny Newsome and Paul F. Tompkins, stars of Star Trek: Lower Decks, host the podcast.
The trailer features Newsome and Tompkins debating the explanation for the show's long absence. After Newsome postulates that they might have been lost in the Delta Quadrant like in Star Trek: Voyager, Tompkins suggests they might have been enjoying shore leave on Risa, the pleasure planet, where there are no podcasts.
"Exactly, what's more pleasurable than being released from podcasts?" asks Tompkins.
The Pod Directive is the only official Star Trek podcast. The third season will debut on Mar. 7, 2023, with new episodes every other Tuesday after that. The trailer promises this season will feature guests from Star Trek: Deep Space Nine to celebrate the show's thirtieth anniversary, talking Star Trek: Picard season 3 with Star Trek: The Next Generation cast members and a variety of Trekkies.
The trailer also features a frank discussion of the etymology of the phrase "gird your loins." How's that for the California class?
Related: This Episode of Star Trek: Lower Decks is Inspired by Stephen King
Lower Deckers Stick Together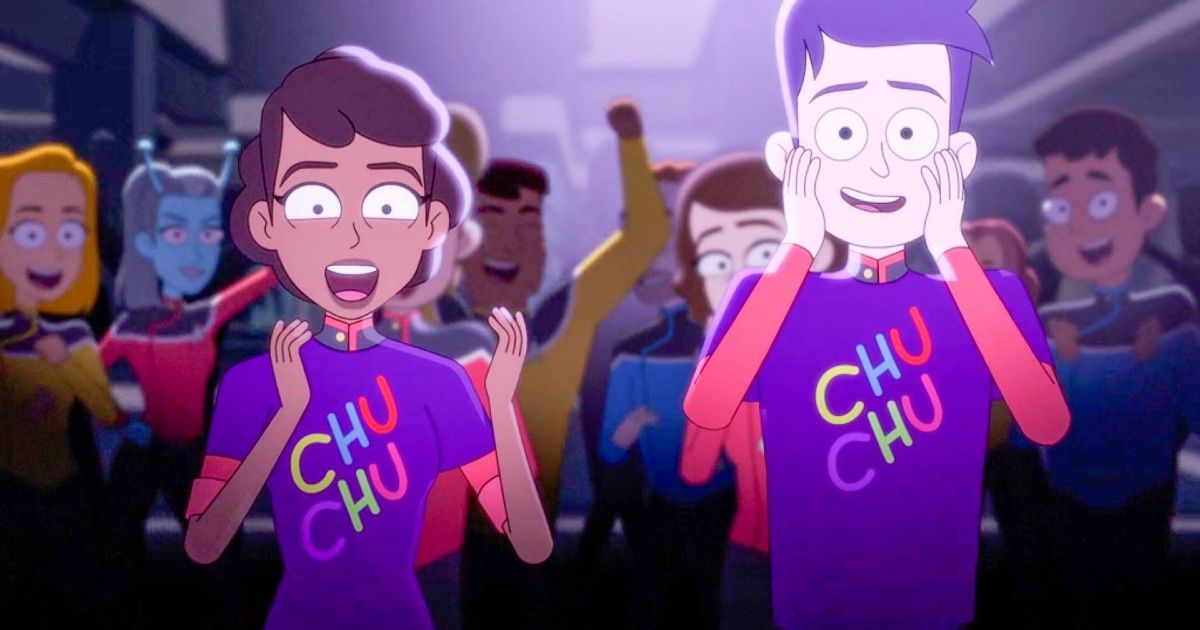 Both actors appear in the ongoing animated series Star Trek: Lower Decks. Newsome plays Ensign Beckett Mariner, the self-appointed leader of Beta Shift and cha'Dich to Ensign Bradward Boimler (Jack Quaid). Mariner is the daughter of the commander of the USS Cerritos, Captain Carol Freeman (Dawnn Lewis).
Newsome (and Quaid) will also guest star in an upcoming episode of Star Trek: Strange New Worlds season 2, which will crossover with Lower Decks. How this intersection will take place remains to be seen, considering the shows are set many decades apart.
Meanwhile, Tompkins plays the food-oriented avian Counselor Migleemo. In the third season, he became Science Officer Training Mentor to another Beta Shifter, Ensign D'Vana Tendi (Noël Wells). In the Lower Decks third season finale, "The Stars at Night," Migleemo revealed that Tendi's training was going so well that provisional Ensign T'Lyn (Gabrielle Ruiz) had been transferred to the Cerritos to join Tendi in her tutelage. However, Tendi secretly considers Doctor T'Ana (Gillian Vigman) her true mentor.
The fourth season of Lower Decks is expected to arrive for streaming on Paramount+ in the summer of 2023. Fortunately, Newsome and Tompkins will be appearing in the third season of The Pod Directive in the meantime.
Tagged:
beams
DecksStyle
Directive
Pod
season
trailer