Tom Cruise Reveals Details on His Reunion With Val Kilmer
Tom Cruise admits he shed a tear on the set of Top Gun: Maverick.
In 2015, Val Kilmer was diagnosed with throat cancer, which prompted the actor to take things slow and limit his work projects. Due to Kilmer's tracheostomy he's only worked a handful of times since then. With his sickness, his return to the 2022 film Top Gun: Maverick wasn't guaranteed. However, Tom Cruise was apparently adamant about having Kilmer in the movie, which resulted in an emotional reunion for the two.
All things worked out, and the pair had their long-awaited reunion. The Mission: Impossible actor confessed that it was a heartwarming moment for them. During Tom Cruise's appearance on Jimmy Kimmel Live! he admitted to crying on set. He told Kimmel, "I just want to say that was pretty emotional. I've known Val for decades. For him to come back and play that character… he's such a powerful actor that he instantly became that character again. You're looking at Iceman."
Kimmel asked the actor if he was crying during the shoot, and the actor said yes. He further admitted that he was a mess upon seeing Val Kilmer acting again. He said, "I was crying, I got emotional. He's such a brilliant actor, and I love his work."
RELATED: Top Gun: Maverick Director Responds to Steven Spielberg Crediting the Film for Saving Hollywood
Tom Cruise's Major Conditions to Reprise Role in Top Gun: Maverick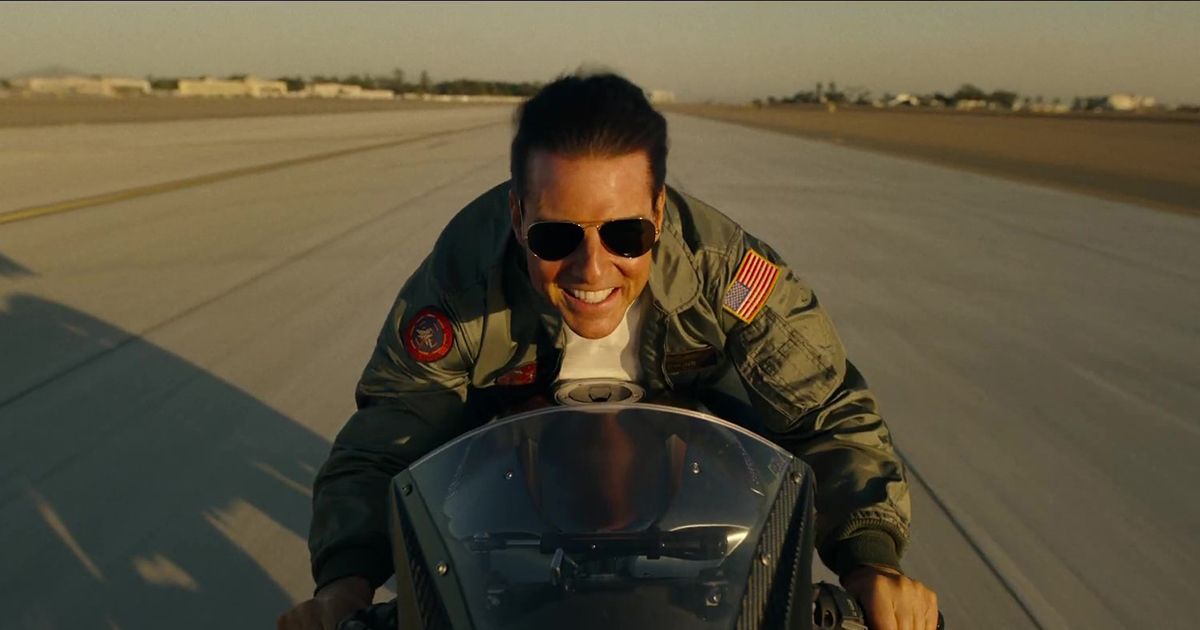 Top Gun: Maverick producer Jerry Bruckheimer revealed that Tom Cruise had a list of conditions before he agreed to do the film. One of his significant conditions is that they needed to do it all up in the air. The actor wanted to make it realistic and thought that in order to do that, everything had to be authentic.
Bruckheimer complied since making the film without Tom Cruise wouldn't be the same. The producer told The Gamer, "It's Tom Cruise. You're not going to do that. Everything had to be real. One of the reasons that he made the movie is when Joe [Kosinski, director] and I flew to Paris, Joe had the idea of how he's going to make the movie. The first thing he pitched was 'we're going to do this for real'."
Another condition Cruise insisted on was having Val Kilmer join the film. He further revealed, "One of the prerequisites for making this movie from Tom was 'Val [Kilmer, Iceman in 1986's Top Gun] has to be in it'. We worked out his character along with Tom, how he was going to play this part, what he was going to do. Chris McQuarrie [writer] and Joe Kosinski were very involved with Tom in creating the character in the dialogue. The emotions, it's a terrific part of the film."
Tagged:
cruise
details
Kilmer
Reunion
reveals
Tom
Val