TV Horror Master Has A New Nightmare on Elm Street Idea, But Doesn't Know Who To Pitch It To
The Nightmare on Elm Street franchise could have a savior, but complex rights issues are making it tricky to work out who to pitch to.
Mike Flanagan has made himself a name for himself as one of the go-to names in horror, having delivered shows such as The Haunting of Hill House, Midnight Mass, and The Midnight Club. Now as well as having his dream of bringing Stephen King's Dark Tower series to life, the writer/director also has his sights on the Nightmare on Elm Street franchise, but has one major problem.
Fans of Freddy Krueger have seemingly shut down the possibility of seeing another Nightmare on Elm Street film thanks to their inability to see anything other than Robert Englund playing the role of the dream demon. The last attempt to bring Freddy to the big screen was in the 2010 reboot, and the reaction was enough to put off many others even attempting to dip into the franchise. Although Englund has made a small appearance as the character in a Halloween special of The Goldbergs, he has mostly dismissed the idea of playing Krueger again in any larger capacity.
For Flanagan, however, there is another issue to contend with than who would play Krueger, and that is who exactly he needs to speak to in order to pitch his Nightmare on Elm Street idea. He told the Script Apart podcast:
"One of the [franchises] on my list forever has been A Nightmare on Elm Street. Boy, that would be fun [laughs]. I have a whole take for it that I worked out a couple of years ago and my understanding is the rights situation for that title is so fraught, no one knows who controls it really, and no one knows who to pitch. So, I keep saying to my agents, 'Send me in on Nightmare on Elm Street' and they're like, 'We'd love to, [but] we have no idea who you should talk to.' And I've talked to — I spent almost a year of my life with [A Nightmare on Elm Street star] Heather Langenkamp, and we would talk about it. It's like, nobody knows what to do."
Related: Here's Why Kevin Bacon Should Play Freddy Krueger in A Nightmare on Elm Street Reboot
Can a New Nightmare on Elm Street Movie Work?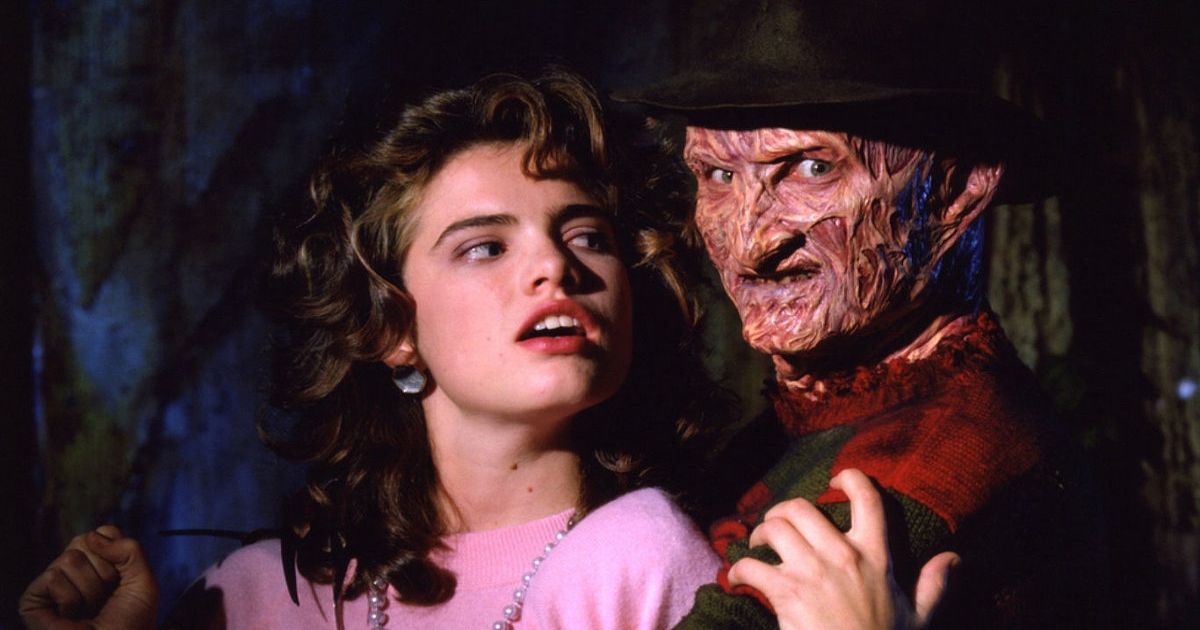 Since Wes Craven revitalized the Freddy Krueger franchise with 1994's Wes Craven's New Nightmare, and fans were given the horror showdown they had been demanding in Freddy vs. Jason, the question of whether the Nightmare on Elm Street IP has anything left to offer is one that has yet to be answered.
However, the main issue for Flanagan getting his Krueger revival off the ground is the complex rights issues around the character and the franchise, which are very similar to those faced by the Friday the 13th franchise. Although that particular scenario seems to have been resolved recently, with new movies and a TV being in the works for Jason Voorhees, whether something like that could happen with A Nightmare on Elm Street is yet to be seen. Nevertheless, it certainly looks like Flanagan has the bit between his teeth to get his pitch heard when he can find out who he needs to contact.
Tagged:
doesnt
Elm
Horror
idea
Master
nightmare
pitch
Street