Why Paul Mescal Has a Shot at Winning the Academy's Best Actor Award
With an impressive showing in Aftersun, Paul Mescal is looking to secure a Best Actor win come Oscar night and is definitely deserving of the title.
Boasting the only Academy Award nominee from the hit A24 feature film Aftersun, it's mildly appropriate to recognize up-and-coming actor Paul Mescal as the exciting newcomer on the Hollywood scene. As the emotional anchor of a deeply touching collaboration with young actress Frankie Corio and first-time director Charlotte Wells, Mescal offers a masterful performance as a single father, Calum Paterson, who takes his daughter Sophie (Corio) on a brief vacation while dragging around an unspoken weight of depression.
Mescal, receiving his first Academy Award nomination, hopes to secure a win against a field which completely comprises first-time nominees – the first such occurrence since the 7th Academy Awards in 1934. Austin Butler (Elvis), Bill Nighy (Living), Brendan Fraser (The Whale), and Colin Farrell (The Banshees of Inisherin) all offer a considerable amount of competition with impressive performances across a wide variety of films. Though Butler has secured Best Actor wins at the Golden Globes and the BAFTAs for his transformation into the spectacle of Elvis, it is Mescal who has surprised folks as a dark horse nominee on Oscar night.
Related: Aftersun: How Paul Mescal and Francesca Corio Create an Authentic Father-Daughter Bond
From his relatable corny dad persona to his deeply emotional internalizations, let's examine why Academy voters chose to include the 27-year-old in this year's nomination list.
On-Screen Chemistry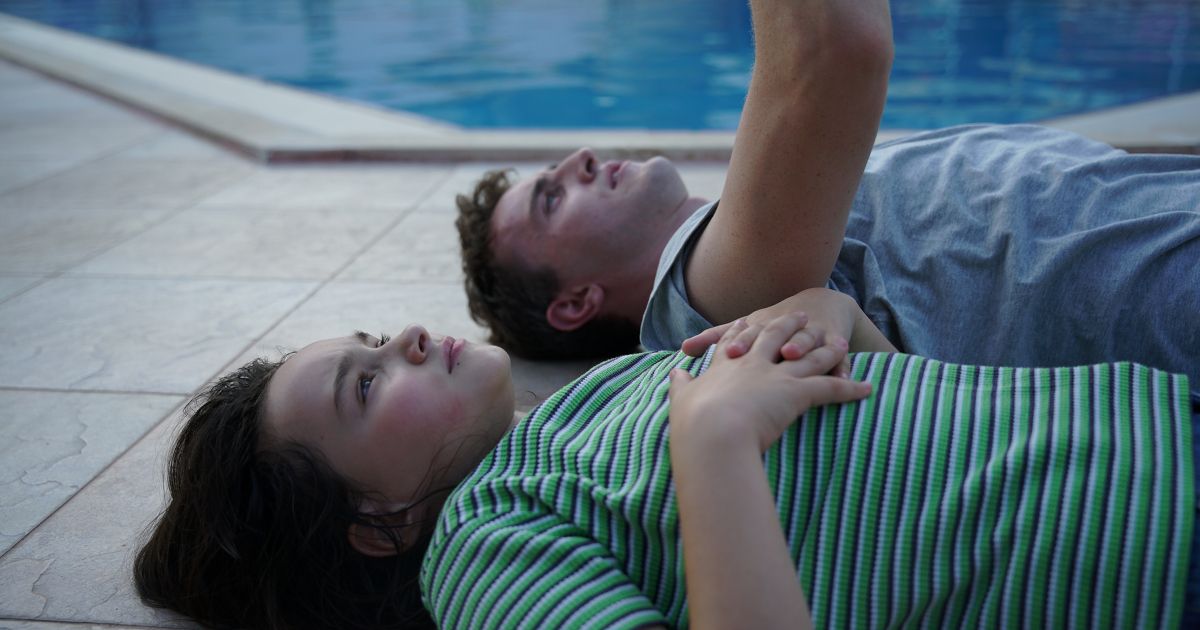 On the surface, Mescal's performance seemingly relies on his seamless chemistry with co-star Corio. As their father-daughter banter bounces back and forth at the speed of ping pong balls, audiences are enchanted by the way Mescal and Corio frolic together as a package deal. Though at first, it appears that Sophie is the engine of the relationship, it's heart-warming to find Calum enlivening Sophie whenever she hints at being down or distraught. Like the boys at the bar, people may confuse the two characters as siblings. But it's in this flawed, surface-level perception of Calum and Sophie where you begin to see the true blue. Without the color, there wouldn't be any gray.
Beneath this layer of familial camaraderie lies a deep posit of interpersonal tension and internalized conflict. Like most families, Calum and Sophie have their qualms which can manifest in more subtle and understated ways. The subtleties within this slice-of-life narrative reveal a long history of preexisting issues complex enough for another feature film. Between Calum struggling with financial security and Sophie enduring the turbulence of pre-adolescence with separated parents, their relationship is ripe for emotional misunderstanding and potential outbursts.
And this is where Mescal operates at his best. His acting skill set is well-equipped to handle both the closeness and distance created between a parent and their child over time, and this is best displayed in his on-screen chemistry with Frankie Corio.
Portrayal of Male Vulnerability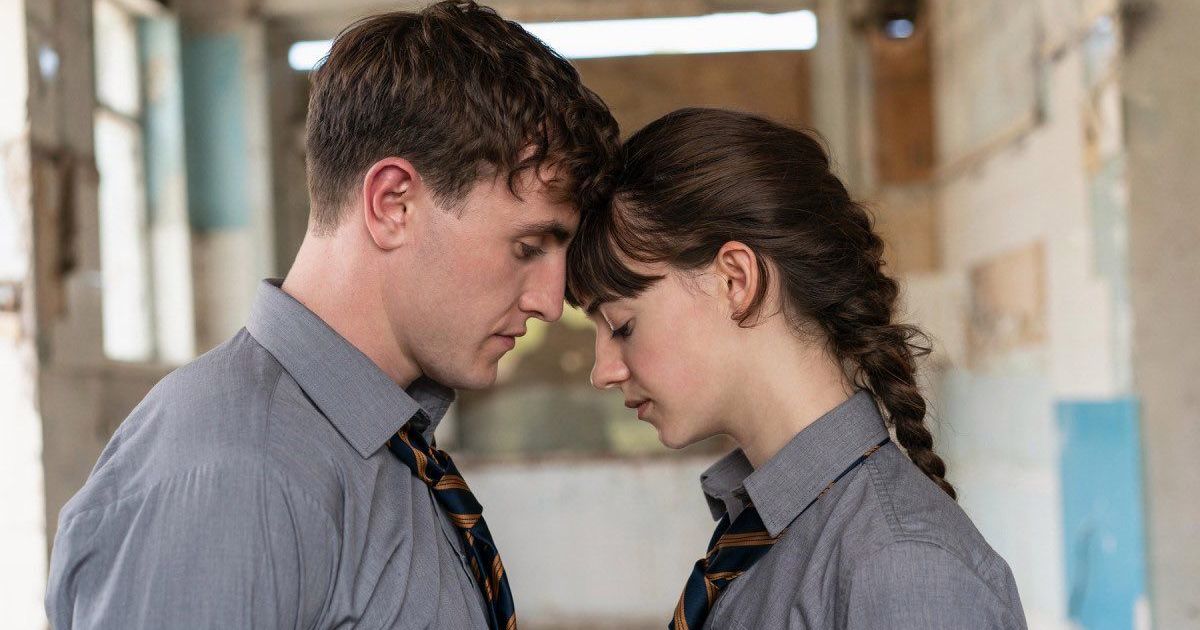 In typical Paul Mescal fashion, we find the famed actor tackling another role with hefty amounts of vulnerability and restraint. Similar to Mescal's Emmy-nominated performance in the popular series Normal People (2020), Aftersun's Calum offers another poignant example of male vulnerability. Though never spoken about nor addressed, Calum's depression is apparent through Mescal's languid performance. This culminates in the most riveting shot of Calum sitting on the edge of the bed, facing away from the camera while sobbing the ugliest of cries.
This can mostly be attributed to Charlotte Wells' unique directing style, where her elegantly composed shot selection and the broodingly meditative pace of the film requires more internalized acting. Unlike Colin Farrell's theater-like acting performance in The Banshees of Inisherin or Austin Butler's explosive showmanship in Elvis, Paul Mescal can't afford to indulge in theatrics or cheap antics. Instead, his innately introspective character demands a performance devoid of subtextual dialogue and flashy visual style.
Related: Best Actor Oscar 2022: Is Brendan Fraser a Lock to Win?
Through Well's minimalized artifice, however, Calum is framed as the central motif in a young woman's distant memory. Mescal's subtextual performance is subsequently found in understanding the limited perspective of 11-year-old Sophie in relation to the broader contextual grasp of Sophie during her thirties. For it is in the knowledge of Calum's implied suicide that we discover the true emotional core of the film: Sophie's slipping memory of her father and that one vacation they went on twenty years ago.
There's definitely something to be said about Paul Mescal's ability to act comfortably within the female gaze. From Daisy Edgar-Jones and Maggie Gyllenhall to Charlotte Wells and Frankie Coprio, Mescal is always put in the position of being watched, observed, studied by women. Throughout his career so far, women remain the one constant in capturing Mescal's tenderness and fragility on-screen (of his first four feature film roles, three were directed by women). For someone who excels at portraying delicate men, it will be interesting to see how Mescal fairs in his upcoming role in the new Gladiator reboot.
With Oscar night around the corner, Paul Mescal will certainly be on everyone's radar. With a promising career underway, it will be exciting to see where the young man takes his brilliant acting next.
Tagged:
Academys
Actor
Award
Mescal
Paul
shot
winning