Why Sebastian Stan Should Play More Villains
Sebastian Stan is best known for his role as Bucky Barnes in the Marvel Cinematic Universe. The lifelong best friend of Steve Rogers, Barnes is also a man out of time who has been forced to become a soldier once more in the 21st Century. Due to the brainwashing he received from Hydra, Bucky has to live with the shame of all the people that he hurt and killed as the Winter Soldier. It's a role that Stan has dedicated many years to, but in between his appearances in the MCU, he's appeared in various other films and television shows that show a different side of his personality. It's becoming increasingly common for Stan to pop up as a villainous or morally ambiguous character.
Between his role playing the cannibal Steve in the Hulu horror-comedy Fresh, the dubious spy Nick Fowler in the action film The 355, the scheming conman Max in Apple TV+'s Sharper, the corrupt cop Lee Bodecker in Netflix's The Devil All The Time, and the pretentious NASCAR driver Dayton White in Steven Soderbergh's Logan Lucky, Stan has played more than his fair share of unlikeable characters. He's also been able to bring to life historical icons in a less-than-favorable light, including Jeff Gillolly in I, Tonya and Tommy Lee in Pam & Tommy. Stan's future within the MCU is uncertain; while he's set to appear in Thunderbolts, it's clear that he's a much more ambitious actor with the range to step outside the MCU's shadow. Here's why Sebastian Stan should play more villains.
Villainous Roles Give Him More Flexibility
It's one thing for an actor to play "against type" and divert from their typical personality, but playing different types of villains opens up the door for many different types of characters. In his villainous roles so far, Stan has portrayed a multitude of screen antagonists, with some that are terrifying, some that are goofy, and some that are unusual. The brutal, pessimistic cop Lee in The Devil All The Time couldn't be any more different that the overpaid, dim-witted NASCAR driver Dayton in Logan Lucky; both characters are unlikeable, but for completely different reasons.
Stan has been able subtly play characters who are involved in major plot twists. Fresh initially gives Stan to play an awkward, somewhat obnoxious boyfriend for comedic effect, but he gets to (literally) chew the scenery when Steve reveals that he is a cannibal to his stunned girlfriend; it's both sickening and oddly amusing. Stan pulls off a similar twist in Sharper, as Max's identity, motivations, and relationship status with other characters seem to fluctuate on a moment's notice; he forces the viewer to watch his every move to determine what he might be planning next.
Related: Sharper Trailer Shows Julianne Moore and Sebastian Stan in a Unique Heist Thriller
Stan has even been able to give interesting villainous performances in films that overall were lacking. The 355 had the promise of being the first installment in a great action franchise, but despite great performances by Jessica Chastain, Penélope Cruz, Diana Kruger, Lupita Nyong'o, and Fan Bingbing, Simon Kinberg's screenplay simply reiterated every cliché possible. However, Stan's genuinely menacing portrayal of a traitorous CIA agent actually added tension to a film where the thrills were lacking.
Stan Has Excelled at Playing Real-Life Criminals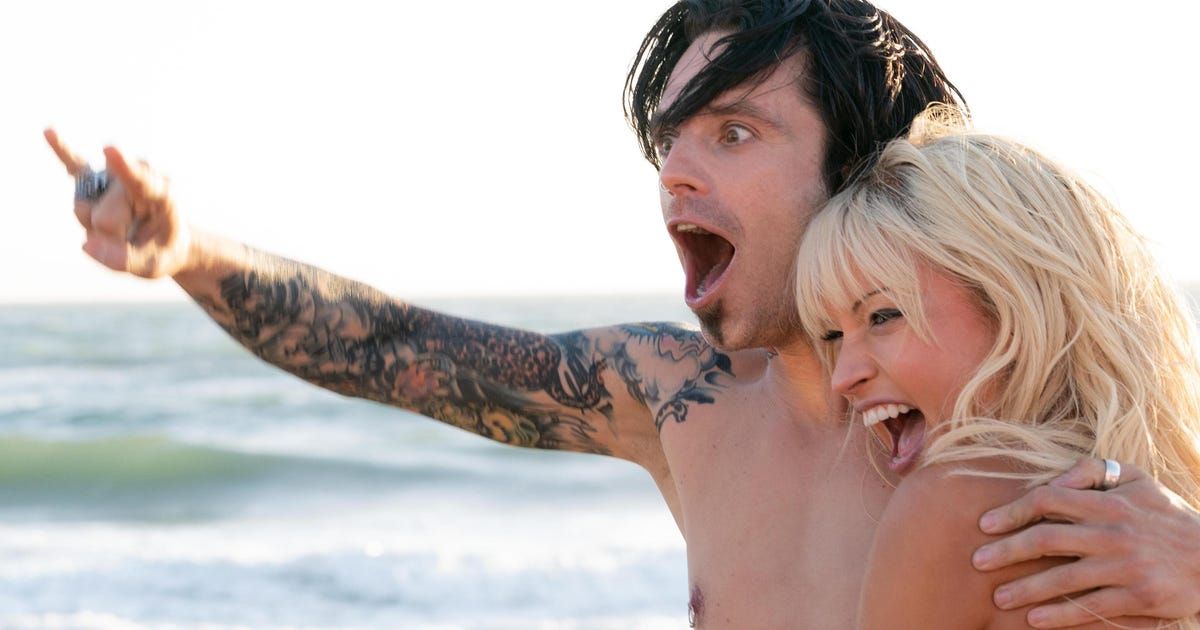 Playing real historical figures is a challenge for many reasons. Not only does an actor need to do research in order to capture the look, personality, and perspective of the figure that they are portraying, but they must wrestle with their personal history. Stan has appeared in a few historical projects that depict controversial material, and digging into a divisive news story that some viewers may remember is bound to spark further debate and analysis. However, Stan has shown that he can successfully appear in projects that look back upon history from a nuanced perspective that takes into account a modern perspective.
Stan's two most stunning performances were as famous men overshadowed by their toxicity and abusive treatment of women. In real life, the famous Motley Crue singer Tommy Lee was arrested for assaulting his wife, Pamela Anderson. The Pam & Tommy series does not shy away from this terrifying story, and Stan is able to transform from a goofy rocker into a terrifying abuser on a moment's notice. Similarly, I, Tonya was inspired by the real scandal in which Tonya Harding and her husband Jeff staged an attack on the rival Olympic skier Nancy Kerrigan. Tonya suffered abuse at her husband's hands, and despite the mockumentary style nature of I, Tonya, Stan is able to emphasize the terror he willfully instills in his wife through constant threats.
Related: Sebastian Stan: The MCU's Most Versatile Actor
Bucky Barnes Was a More Interesting Villain Than Hero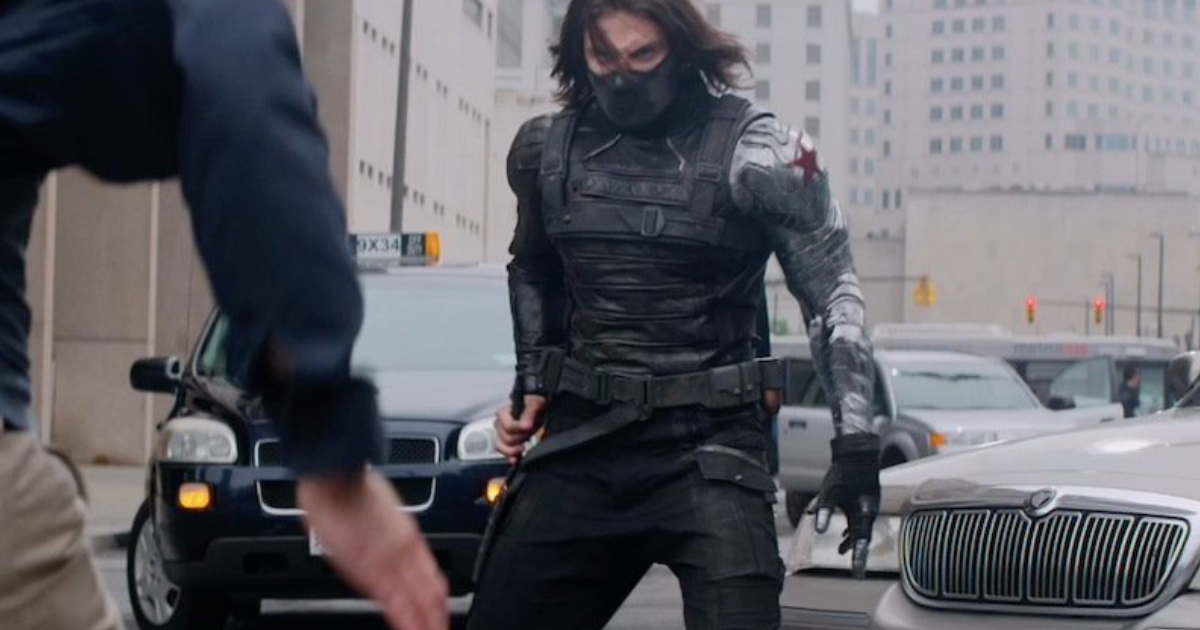 Stan's most famous role has obviously been that of Bucky Barnes in the MCU. Stan benefited from being one of the primary co-stars of the Captain America trilogy, which has easily been the most consistently great sub franchise within the universe. Bucky's horrific transformation into the Winter Soldier was simply terrifying. It was highly emotional to watch Chris Evans' Steve Rogers desperately try to reason with his childhood best friend in The Winter Soldier when all shreds of Bucky's humanity had been wiped. Stan's ruthless combat skills were on display during the initial siege on Nick Fury, which still remains one of the most thrilling action sequences in the entire MCU.
Unfortunately, Bucky's storyline within the MCU has failed to go in very many interesting directions since his redemption came full circle in Captain America: Civil War. Bucky was effectively reduced to being a background character in both Avengers: Infinity Wars and Avengers: Endgame. While there was some hope that the Disney+ series The Falcon and the Winter Soldier would give more development to Bucky, the show primarily served as a way to launch Sam Wilson as the next Captain America. It seems to have only reiterated the point that Bucky was far more compelling when he was still a remorseless, cold-blooded assassin.
Tagged:
play
Sebastian
Stan
Villains