Why These 12 Films Stand Up Today
1991 was the year pop culture shifted on its axis. 1991 saw three guys from Seattle get together and drop a monumental, instantly iconic album, Nevermind. Nirvana changed music forever, but there were cultural shifts in movies too. T2: Judgement Day broke new ground in the world of special effects, with James Cameron setting the tables again. Films like Silence of the Lambs sent shockwaves, becoming one of the first horror films to reign supreme at the Oscars. John Singleton became the youngest and first Black director nominated for Best Director for his loving, heart-wrenching tale of Black youth in Compton. While directors like Oliver Stone, Spike Lee, and Ridley Scott continued as trailblazers for the subject matter they explored. 1991 was a great year at the movies. Here are 12 films that still stand up today.
12
Jungle Fever
Spike Lee is a filmmaker so tethered to his Brooklyn origins that his filmography shakes to the beat of the city he knows best. Lee is known for his aesthetic and social audaciousness, but not necessarily for his ability to make scenes sensual. Tapping into both his formal precision and political bullheadedness, Jungle Fever taps into the social anxieties of mixed-race relations and attempts to have an honest conversation on how racism still pervades Italian-American households. Pairing a sexual dynamite couple in Wesley Snipes and Annabella Sciorra, the two embark on a love affair that threatens the fabric of their households. Lee also makes the film a critique of the crack-era politics of that time, but there are still some questions about the ending.
Related: 1989: Why These 12 Films Stand Up Today
11
People Under the Stairs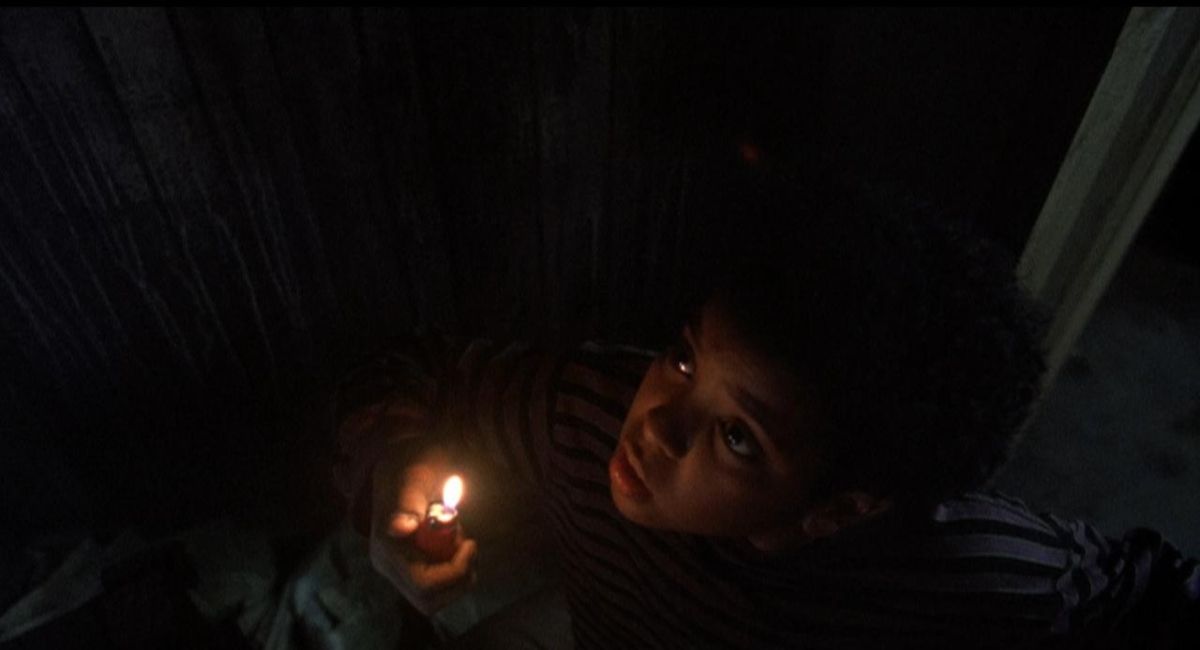 A gem of the haunted house horror sub-genre, Wes Craven takes two Twin Peaks alums — Everett McGill and Wendy Robie — and turns them into greedy sadistic landlords from hell. Starring Ving Rhames and the young Brandon Adams, the two form an unlikely bond as they attempt to steal gold from the landlords. The film packs a hilariously gory punch as Adams gets trapped in the house and is forced to navigate what Craven turns into a terrifying puzzle. While indicting the disposition of landlords who seek endless wealth and ignore the economic disparity of the people they take advantage of, People Under the Stairs takes the "kill your landlords" message literally, while taking the bodies of the landlord's victims and turning them into zombies.
10
Thelma and Louise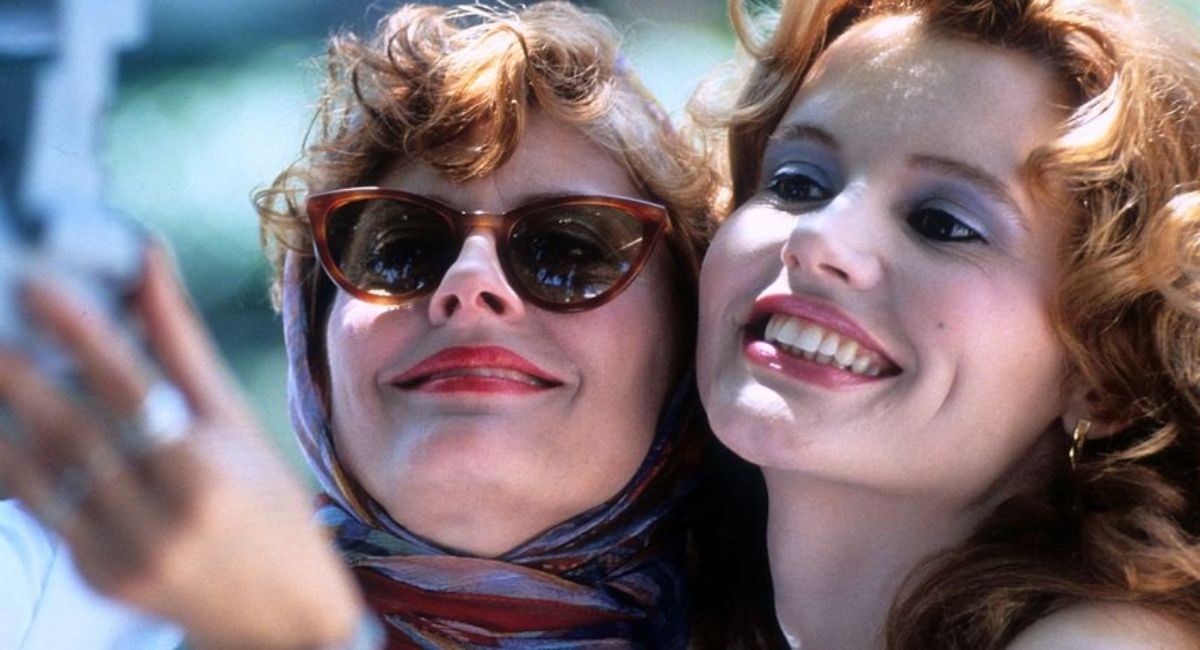 A groundbreaking and instantly iconic film when it was released, Thelma & Louise takes a spin at re-purposing the Western ethos as a progressive take on bandits on the run set against the sparse backdrop of the southwest desert. Geena Davis and Susan Sarandon shine in Ridley Scott's sleek direction as they empower and liberate themselves from the grips of possessive men while also realizing the love they have for one another is all they need.
9
Night on Earth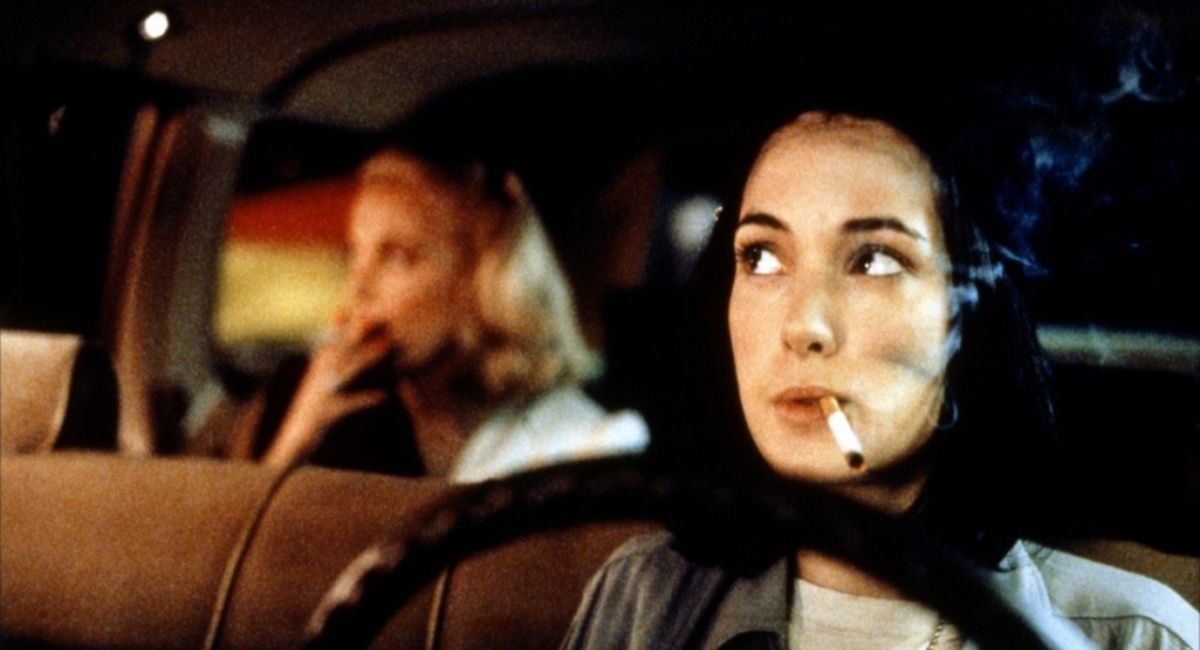 Filmmaker Jim Jarmusch was part of a renaissance of independent filmmakers borne out of the NYU school of artists. His films had a unique blend of comedy, Zen realism, and aimlessness with a cast of cool characters that immediately left his blueprint as an indelible piece of American cinema. Night on Earth is a series of vignettes that gets to the heart of the taxi driver and passenger relationship. How that one short ride could be as intimate, epic, and tragic as any relationship you have, but in such a short time. The conversations range from the cool of Winona Ryder smoking a cigarette in the West Coast Hills to the manic energy of Giancarlo Esposito in the New York streets.
8
Naked Lunch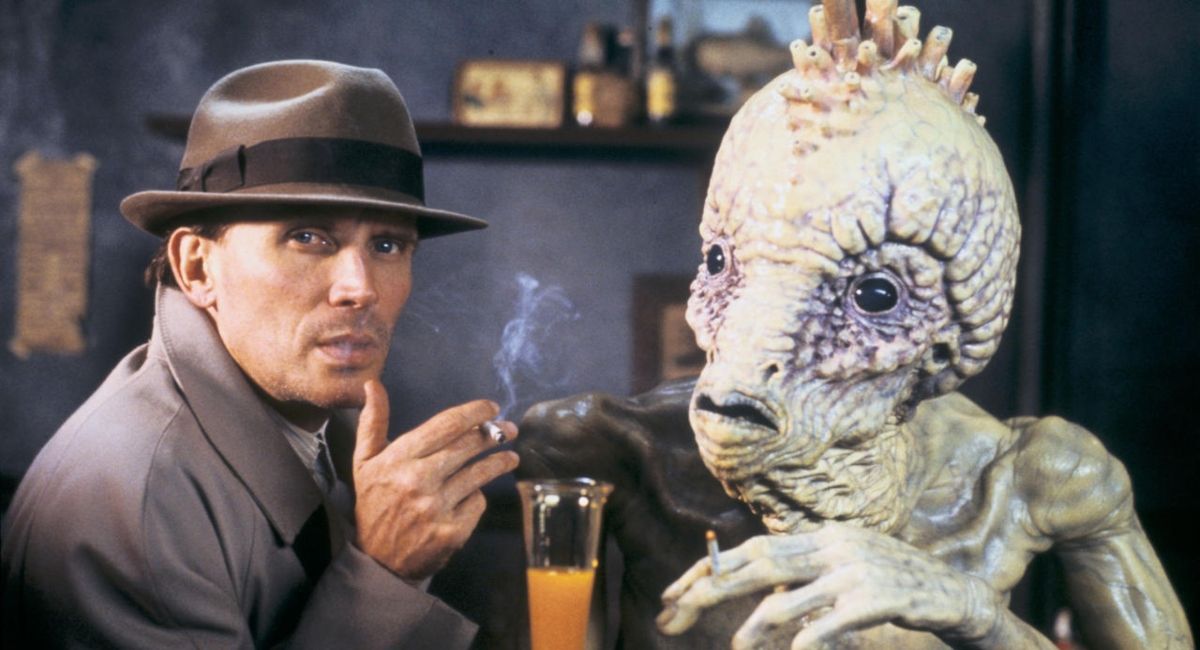 The marriage of two sinister minds across mediums, David Cronenberg and famed novelist William S. Burroughs was the perfect marriage. Naked Lunch is a drug-fueled, schizophrenic noir that blends elements of body horror with its thematic suggestions of art as politics. Starring Peter Weller as the Burroughs surrogate, he addresses his life, his intuitions, and a barely legible mystery at the center of his drug addictions to put his sexuality front and center. It's a confusing film, but one of Cronenberg's more rewarding when you stick it out.
7
Point Break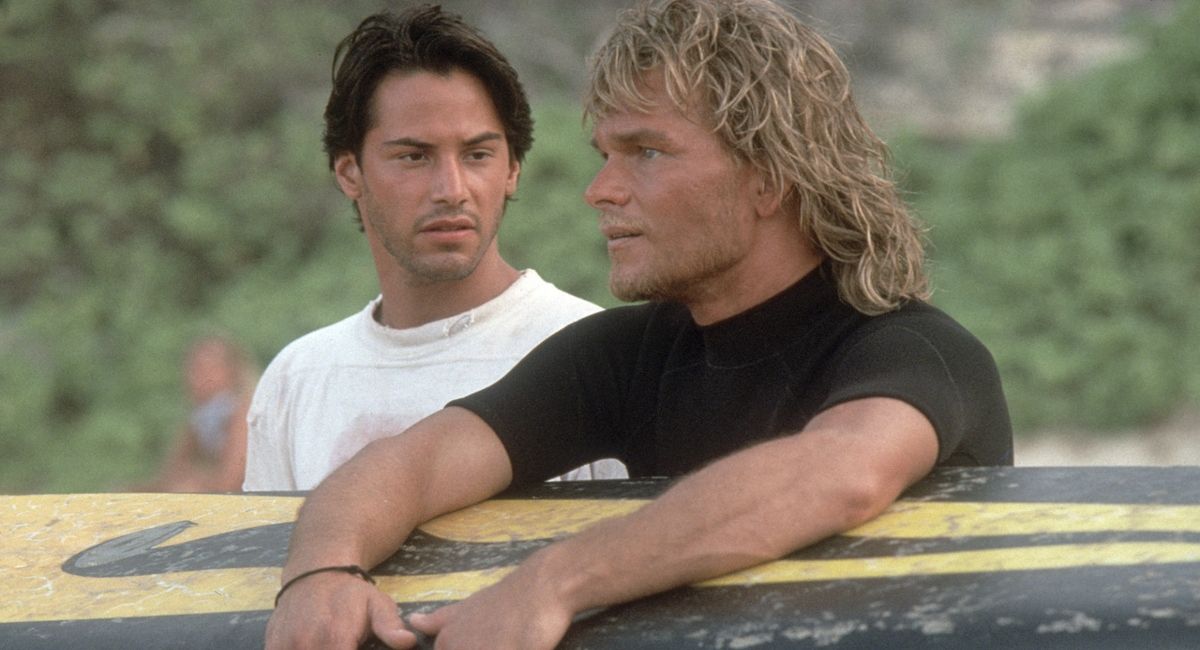 At the heart of Kathryn Bigelow's surfer, zen, heist film is the undeniable friendships that beckon when a cop goes undercover to break up a gang of bank robbers. Keanu Reeves and Patrick Swayze make the perfect pair as their bond nearly forges a friendship that breaks the shield and promise Reeves swore to protect as a cop. Swayze as the sage surfer, whose way of life appeals to the ex-quarterback in Reeves, is intoxicating and makes the end of their brotherly ways all the more heartbreaking. Point Break is one of the best.
6
The Last Boy Scout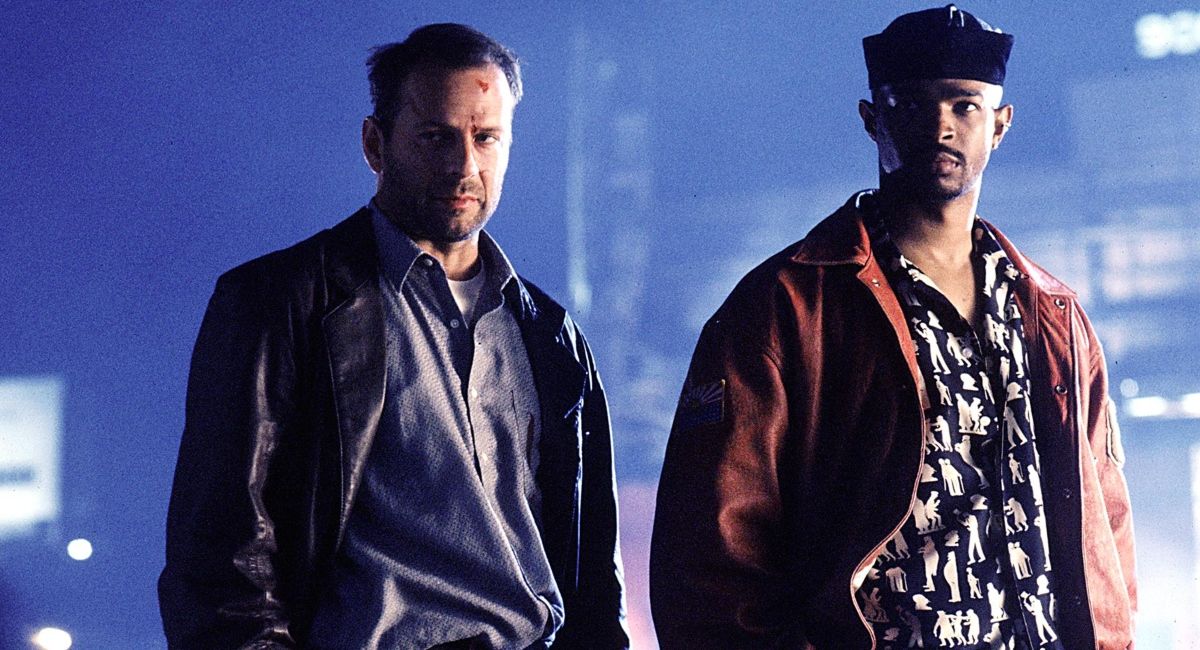 The perfect screenwriting muse for Tony Scott's filming style and veracity was the hilariously violent pen of Shane Black. Having already created the Lethal Weapon franchise, Black was known for writing one-liners and creating a particular mold of the hard-boiled detective. Perfectly cast in the lead was Bruce Willis, wearing his hangover on his arm and smoking a cigarette every scene like they added years to his life, Willis delivered line after line of degradation and swarm. Adding in an element of football and gambling only made the action better, with an insane opening sequence showing Scott had all the flourish to direct a football movie if it ever happened. The Last Boy Scout is a beautifully delirious romp and an excellent buddy cop film. With Damon Wayans playing the disgraced quarterback, reluctant to assist Willis in his investigation, the film was a perfect fit for Scott and his talents.
Related: 1983: 40 Years Later, These 12 Films Still Stand Up Today
5
Barton Fink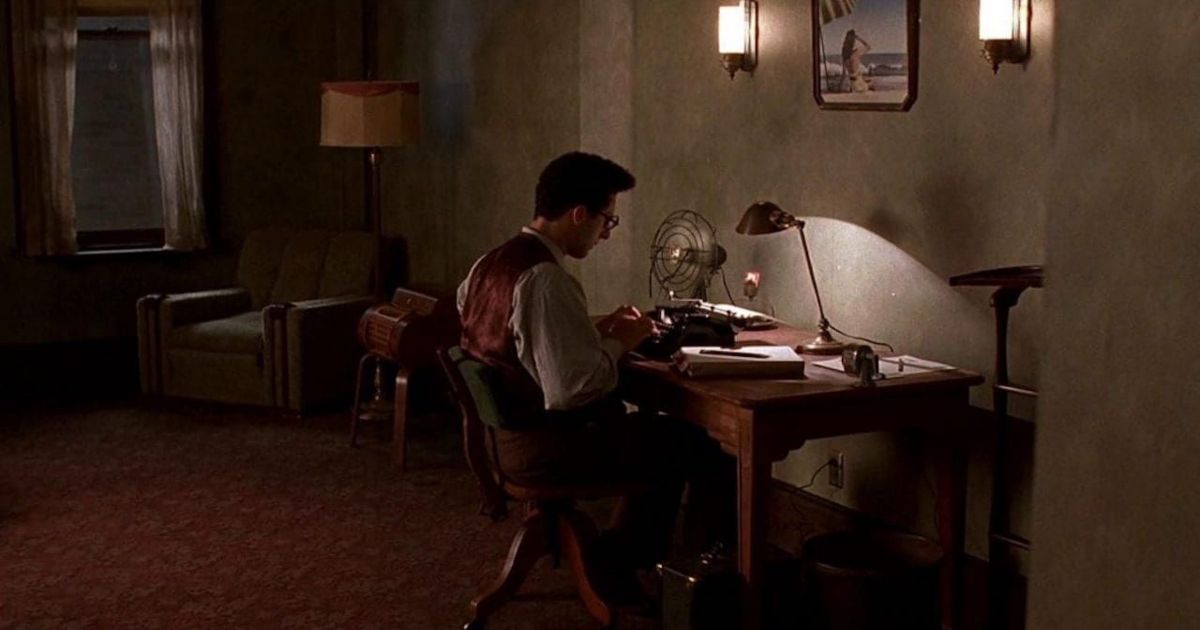 In part a cautionary tale of artistic arrogance, but also a wholly terrifying dive into the mind of a writer experiencing a creative block, Barton Fink is one of the more terrifying films in the Coen brothers' filmography. Filled with a Stanley Kubrick-like dread in the halls of a creepy Hollywood hotel, the Coens lead us through the corridors of the mind of John Turturro as he battles his angst, external pressures, and a land full of smarmy liars feigning vagaries in an attempt to cover their creative facades. Barton Fink is effective because it comes from the Coens' distaste for the film industry and their treatment of writers like factory workers. For many people, this is arguably the greatest Coen brothers film.
4
Silence of the Lambs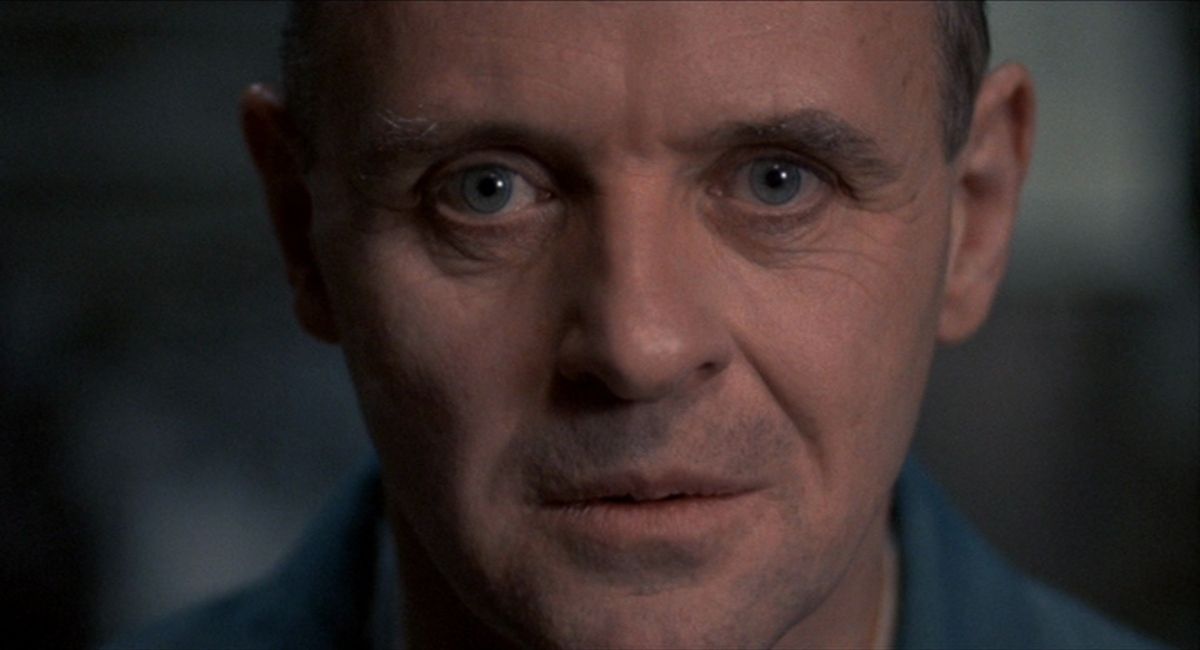 Even though he was only in the film for 24 minutes, in a nearly 2-hour runtime, Anthony Hopkins created a persona so evil and eerie, his presence haunted the film throughout. From his sinister smile to the way he never blinks while talking to the curious Jodie Foster, Hopkins got inside the serial-killer mind of Hannibal Lecter, leaving almost no trace of humanity. Instead, dive into the cold, brutal intelligence that he would later embody to its grossest ends in Ridley Scott's Hannibal. Silence of the Lambs was the last film at the Oscars to win the Big Five awards for Actor, Actress, Director, Screenplay, and Picture.
3
Terminator 2: Judgment Day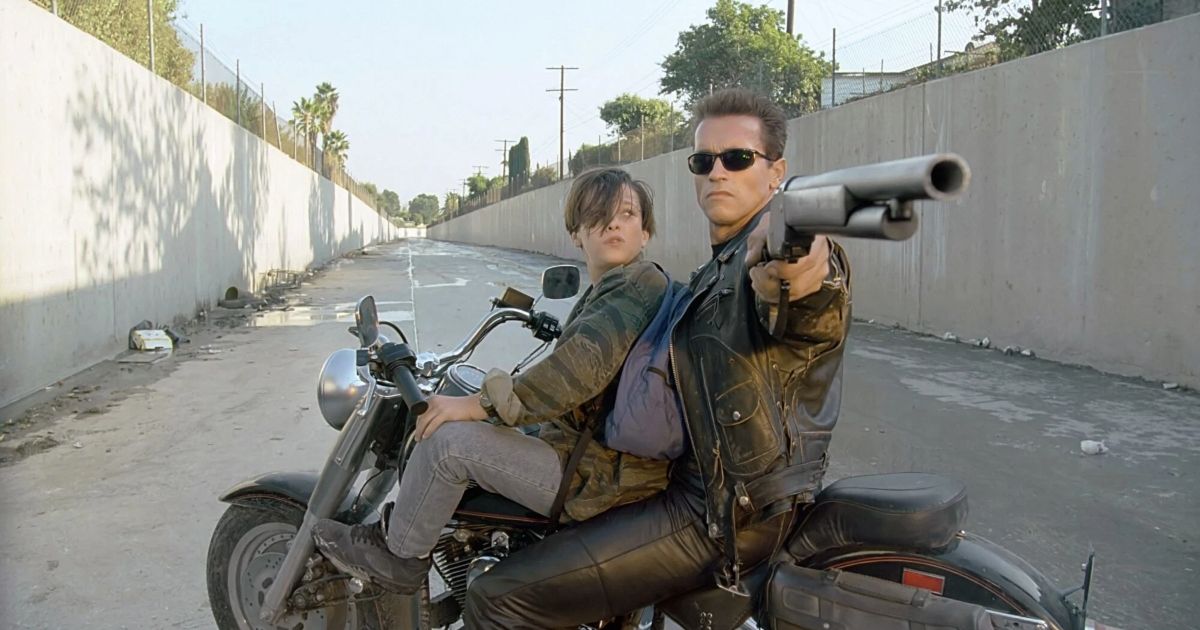 James Cameron is no stranger to innovation. The blockbuster director is known for pushing technology forward or waiting for tech to catch up to achieve his grandiose and meticulous vision. Such is the case for Terminator 2: Judgment Day and Cameron's collaboration with the VFX team Industrial, Light, and Magic. Together, Cameron and the team created an instant iconic villain with Robert Patrick, a liquid-metal shape-shifting robot, who was the first main character in a feature film to be entirely computer graphics, perfecting what was needed to create an electric sequel. Beyond that, Cameron took his original villainous creation in Arnold Schwarzenegger and paved a new path for him to be a hero that had never been seen before. Along with a helicopter stunt that still melts people's brains, T2 is an indelible piece of sci-fi action and one of the great sequels ever made.
2
Boyz N The Hood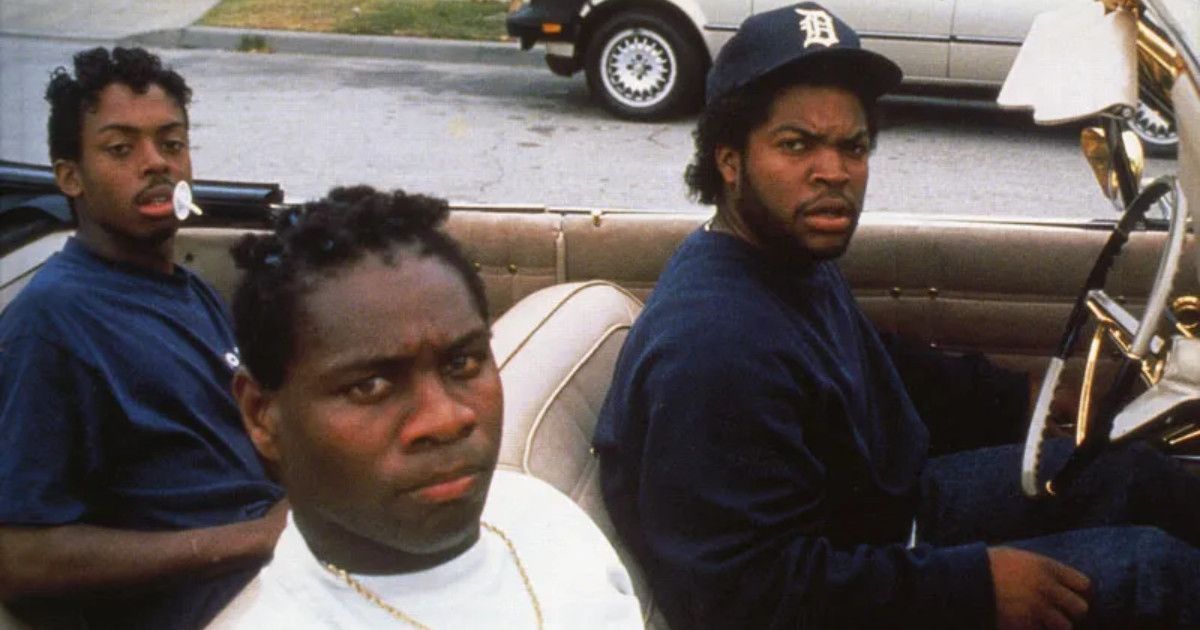 One of the great directorial debuts of the last 40 years, John Singleton gave South Central Los Angeles the cinematic treatment in the vein of Charles Burnett's Killer Sheep. A film about the trappings of masculinity, economic disparity, and Black anger under the throes of a state that couldn't care less about your livelihood. With star-making performances from Ice Cube, Morris Chestnut, and Cuba Gooding Jr. as three friends caught in a cycle of violence that will forever alter the course of their lives, Singleton's Boyz N The Hood is a masterpiece.
1
JFK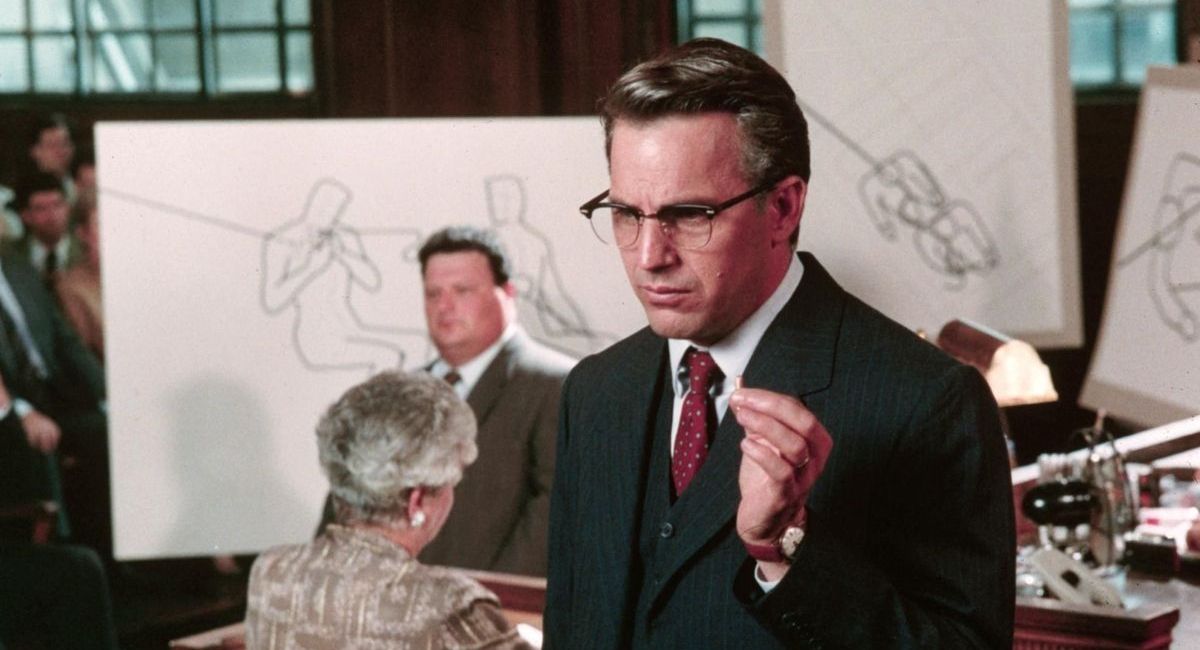 JFK is Oliver Stone at the peak of his hallucinatory, paranoid, fever dream powers. Crafting a masterpiece of aesthetic, storytelling, entertainment, and editing with his strongest, most reliable collaborator, cinematographer Robert Richardson, JFK is a three-hour ride packed densely with character and twisty plot corridors. Also backed by a searing score from maestro John Williams, Stone gave Americans a reason to rethink what had been told to them about the assassination of John F. Kennedy. Looming large over the American psyche, Stone's opus to questioning America's power institutions was a box office smash and racked up two Oscars along with eight nominations.
Tagged:
Films
stand
today