As we grow older, we never tend to forget what brought us enjoyment as children. Nostalgic memories like playing outside until dinnertime, hanging out with friends and riding our bikes until the sun came down, and the many colorful television shows that were always there for us on Saturday mornings or when we needed to escape from homework assignments. When it comes to the cartoons that tore us from reality and brought us into a world of imagination, many people will easily point to the iconic shows on Cartoon Network like Ed, Edd and Eddy, Dexter's Laboratory, and Courage The Cowardly Dog. Well, there happens to be a show on Netflix that premiered this past week that will bring you back to all the wacky and out-of-this-world adventures that you remember as a kid.
Related: Best Cartoon Network Shows of the 2000s, Ranked
Starring bubble-shaped James, his crocodile best friend Max, and their mutual friend Echo who came from the future to save everybody from a vengeful toaster that is hell-bent on destroying the world because he fosters a growing resentment toward his two pseudo-fathers, Oddballs has returned for a second season that will (just like the first) be exclusive to the popular streaming platform. Releasing this past week with eight brand-new episodes set in the fictional town of Dirt, Arizona, these new adventures include a rapping Benjamin Franklin. This seemingly innocent puppy mayor unmercifully assassinates political rivals and a legend about a lost treasure that turns residents insane. Every quick-witted joke and every pint of the slapstick humor that comes packaged with every episodic entry will help you remember your carefree childhood days of yesterday and all the cartoons that came along with it.
The Origins of Oddballs
Among the many rambunctious and quirky personalities that live in the fictional town of Dirt, Arizona such as Max, Echo, a bully slime named Stuart, and a human-fly hybrid character named Mr. Mcfly, who were all explicitly created to fill out the cast of the show, James, the pre-teen main protagonist of Oddballs who seems to always get annoyed by the most trivial of details, was first created by Robert James Rallison in 2012 while working on some webtoons for Tumblr. Two years later, Mr. Rallison adapted his online-based comics into animated videos under his YouTube content creator name, TheOdd1sOut. Showing his own grievances about life's little annoyances by making comedic videos that feature James and other physically similar characters, Mr. Rallison ended up breaking the ten million subscriber mark in 2019.
Making the stride from Tumblr to YouTube, the only next step forward seemed to be designing an animated show called Oddballs. With the help of a successful writer and producer of children's shows named Ethan Banville, who is known for his writing on Nickelodeon's Zoey 101 and Drake and Josh, that dream became a reality. With a first season successfully wrapped, it was just a matter of time until more episodes were ordered. However, producing a show that can rightfully stand alongside the unforgettable cartoons of yesterday is not feasible without the voice actors that give bold personalities to the exuberant characters that we see on screen.
Related: Zoey 102: Plot, Cast, Release Date, and Everything Else We Know
Bringing The Unique Characters of Dirt, Arizona, to Life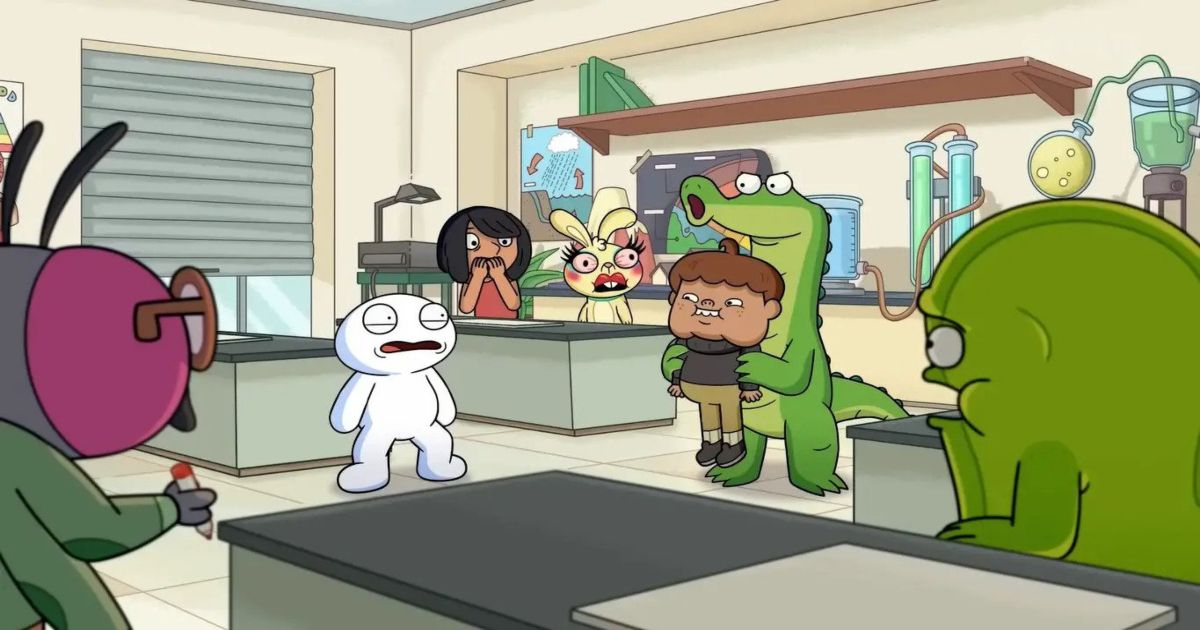 While Mr. Rallison provides his voice for James as he rightfully should, Julian Gant lends his voice to Max, and Kimberly Brooks gives her all as Echo. Prior to having a rare appearance in the field of voice acting for Oddballs, Mr. Gant was in the entirety of FOX's Call Me Kat, starring as Carter, a good friend of the main character. In the second season of James Rallison's animated series, he not only provides a voice for an unforgettable character for the show by always making the current situation a tad crazier with his well-delivered one-liners but also literally saves James from certain doom a couple of times.
Unlike Mr. Gant, Kimberly Brooks has immense experience lending her voice to animated productions, having credits in Hulu's Animaniacs, South Park, and most recently, Marvel's Moon Girl and the Devil Dinosaur. As Echo, Ms. Brook's confident voice brings order to James and Max's otherwise chaotic life. Not only does she have to rope them in and handle situations herself when the going gets too tough, but her stern tone is always complimentary when reminding the audience that the dangerous breakfast appliance is arriving soon.
Other actors and actresses featured in Oddballs include Gary Anthony Williams, Debra Wilson, Emily Eiden, and Carl Faruolo. Bringing buoyancy to the supporting cast, Mr. Williams and Mr. Faruolo voice the previously mentioned Mr. Mcfly and Stuart, while Ms. Wilson and Ms. Eiden voice James's mother and Maz Scare-ah, who happens to be a Goth unicorn. With credits like Disney's The Owl House, Adult Swim's Rick and Morty, Netflix's Voltron, and Disney XD's Gravity Falls between the four of them, it is no wonder their talents were called in for Oddballs.
Connecting Cartoon Network and Oddballs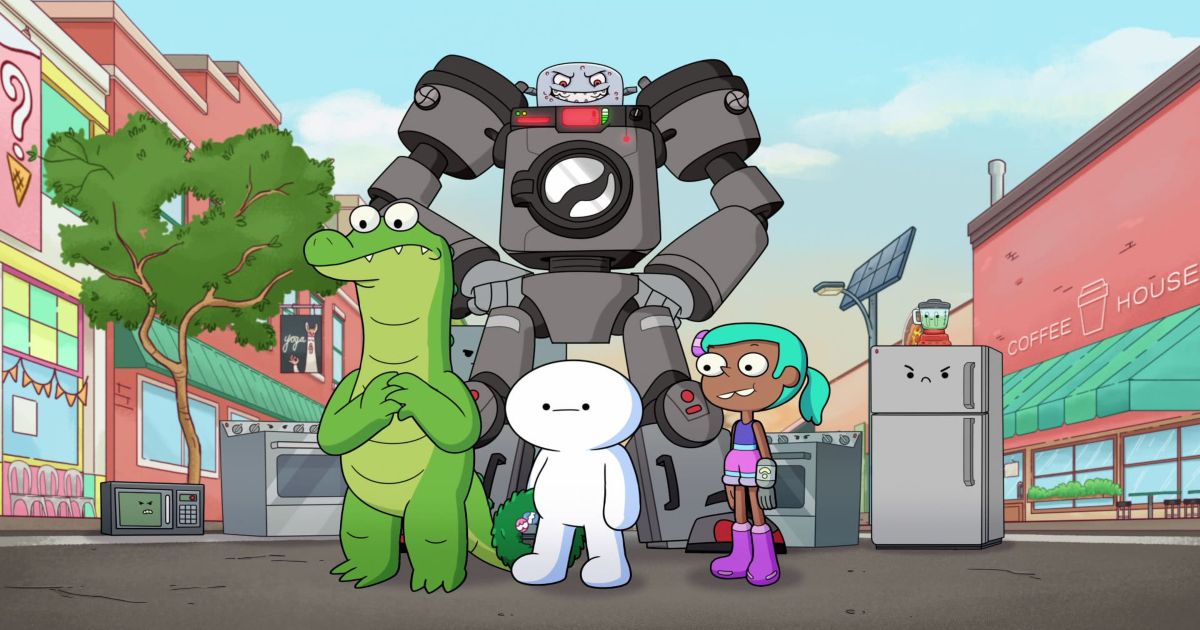 To top it all off, the production studios, Atomic Cartoons, and Nelvana brought the show to life. These companies have shows like the aforementioned Courage The Cowardly Dog, FX's Little Demon, and Disney's Big City Greens under their belt, which not only show you the quality and care that is being taken with Mr. Rallison's characters but also provide the reason why Oddballs feels so familiar to Cartoon Network's most talked about shows.
With the second season of Oddballs premiering on Feb. 24, this is a perfect time to jump into this hit new animated series. Just don't get caught up in Echo's future technology; you might get body-swapped one too many times!